These fashion houses have been around for so long. They've created thousands of designs and set trends that have already circled back to today. Aren't you curious how similar or different these power brands have been in the past decade? Between 2006 and 2016, it's interesting to note how each of our favorite brands have grown. Check it out below.
Chanel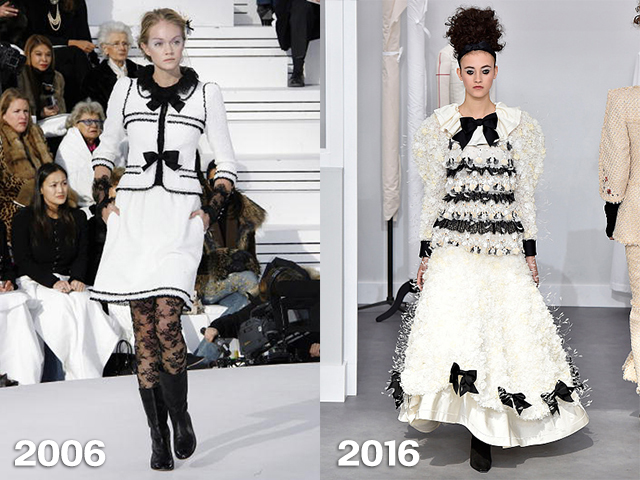 Chanel pretty much stuck with the aesthetic it's known for in the past decade. You'll instantly know it's Chanel with its signature black bows and tweed suits.
Dior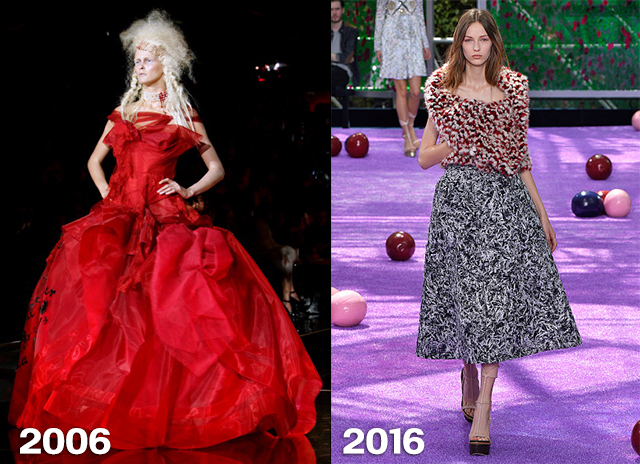 ADVERTISEMENT - CONTINUE READING BELOW
Dior gets a major refinement makeover over the past 10 years. From its avant-garde designs and overuse of organza, the fashion house explores structured cuts and a sleeker look.
Dolce & Gabbana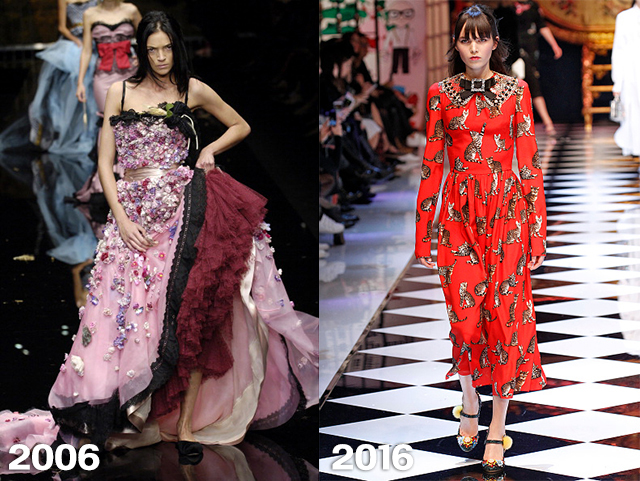 Dolce & Gabbana upgrades its already colorful visuals by setting out to try bolder prints against quirky ones.
Alexander McQueen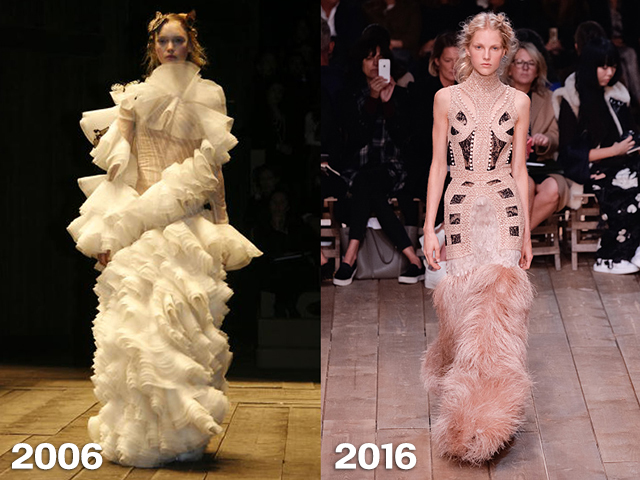 Despite Alexander McQueen's passing, the label keeps its opulent and embellished aesthetic, staying true to the house's luxurious feel.
Balenciaga
ADVERTISEMENT - CONTINUE READING BELOW
Nothing much has changed with Balenciaga over the years. The brand keeps a consistent feel of their clothes, giving only a slight nod to the trends to be kept in the loop.
Main image from Michel Dufour, Victor VIRGILE, and Tony Barson via Getty Images.