When Style Bible was trying to find a parking slot near the Jaime C. Velasquez Park on Sunday afternoon (a nigh impossible task), Isabelle Daza was already walking out of the gates in her ballet flats, a filmy long-sleeved buttondown and shorts, and a fedora on her head. When we made it inside, we spotted the reason for her early exit: a Nix Puno with her name on it.
DELIVER TO ISABELLE DAZA, it said in marker on the butcher paper that the Vinyl on Vinyl folks had wrapped it in. Pumped to find our own fashion-girl finds, we meandered and spotted several objets d' art that caught our eye.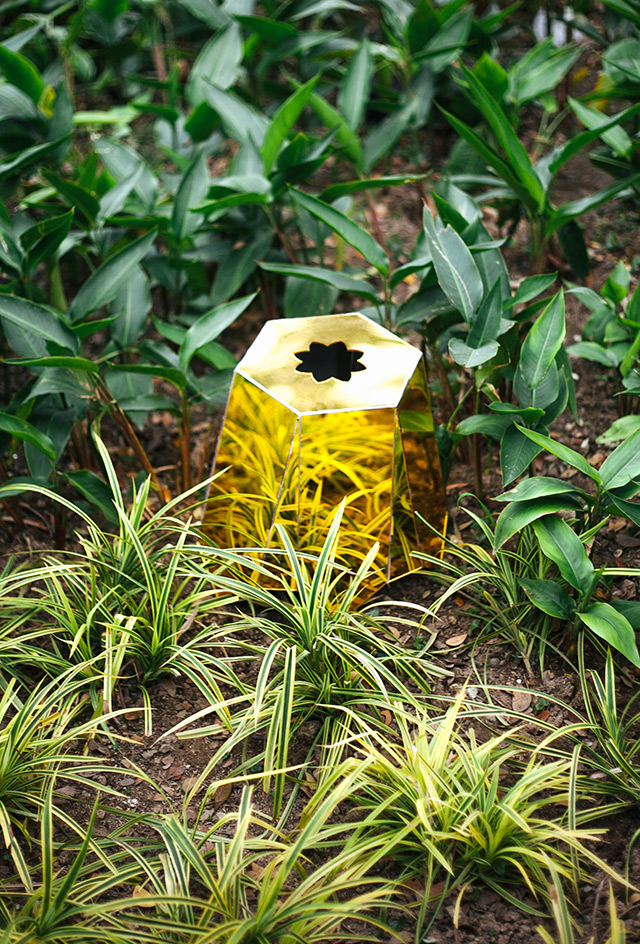 By the entrance, these golden whirring some-things. We do love shiny objects.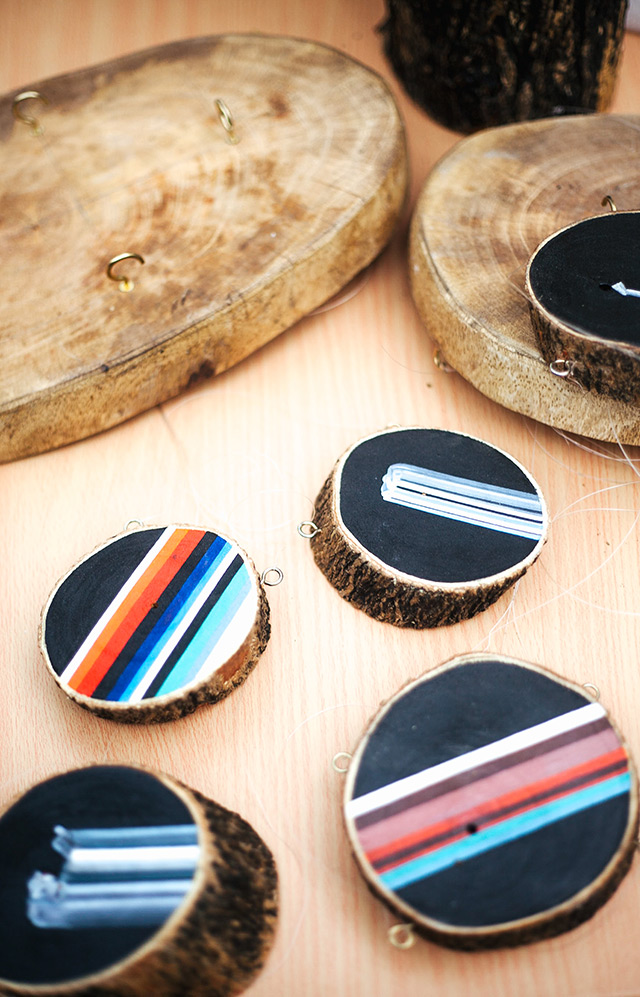 ADVERTISEMENT - CONTINUE READING BELOW
Tree stump coasters with a Barnett Newman flair.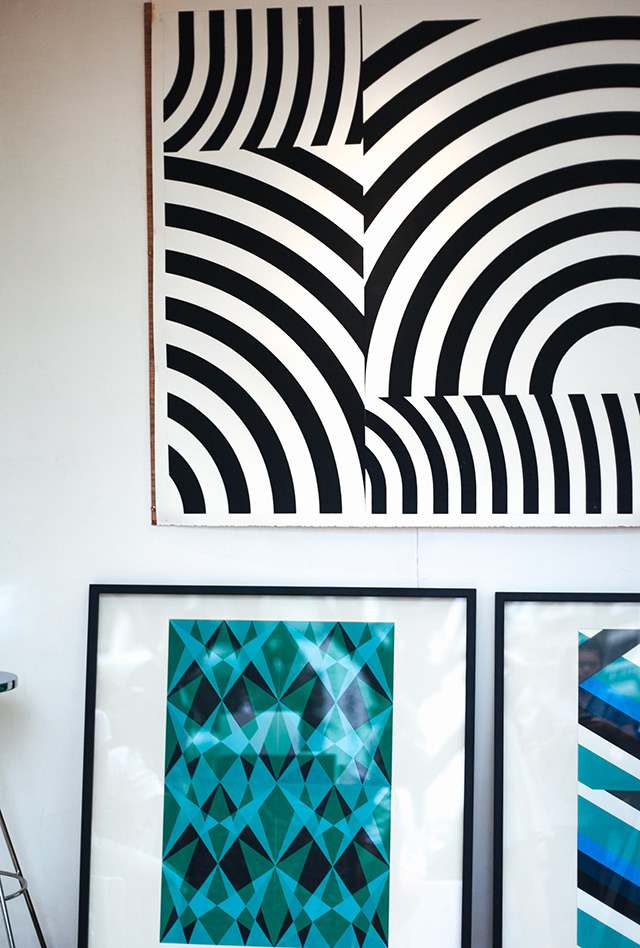 Framed prints, a reasonably priced way to bring art into your apartment.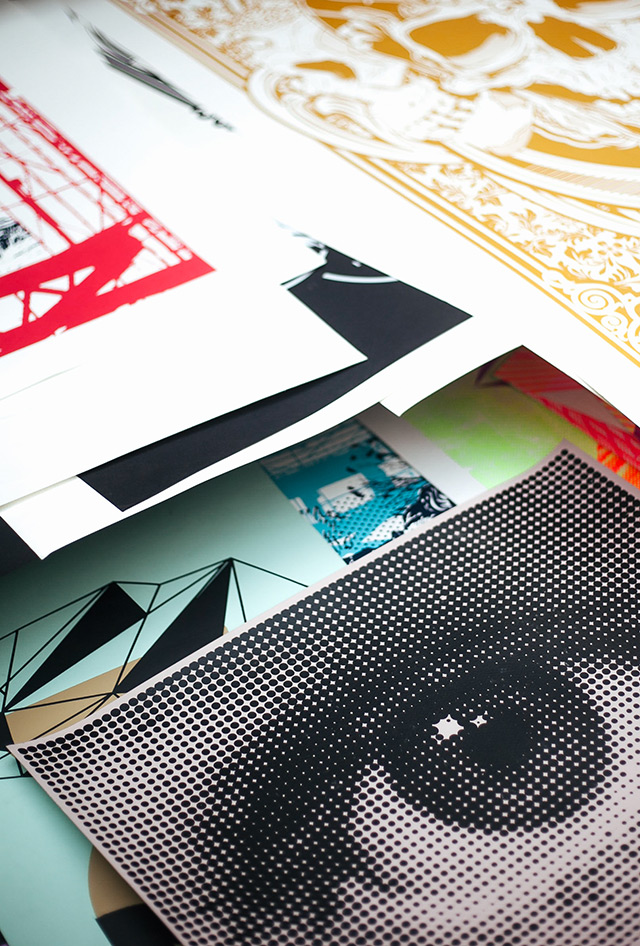 More prints, curated by Mon Punzalan - including some Daryl Feril ones.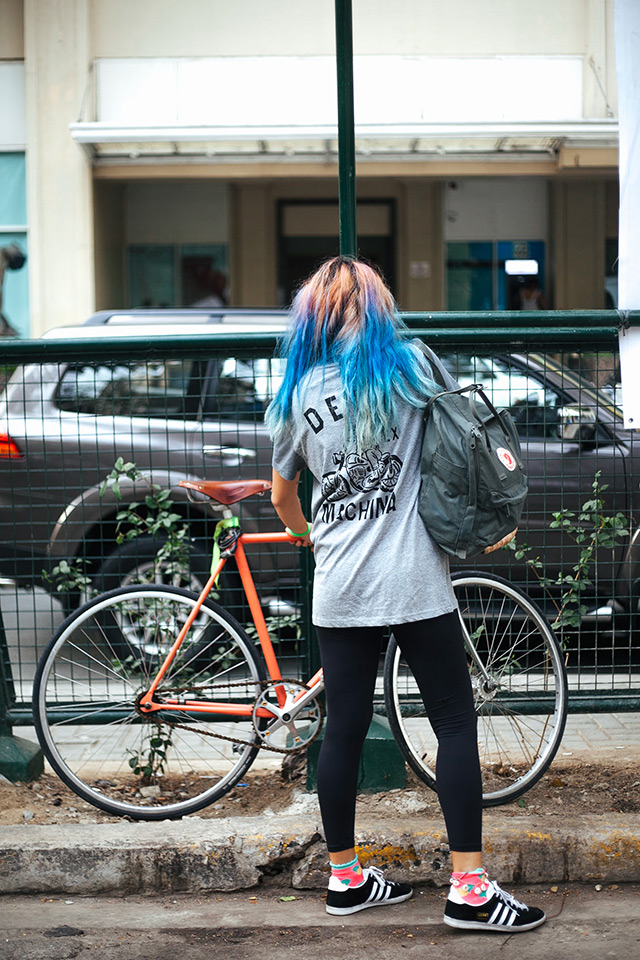 ADVERTISEMENT - CONTINUE READING BELOW
Saw this girl growing out her seapunk hair.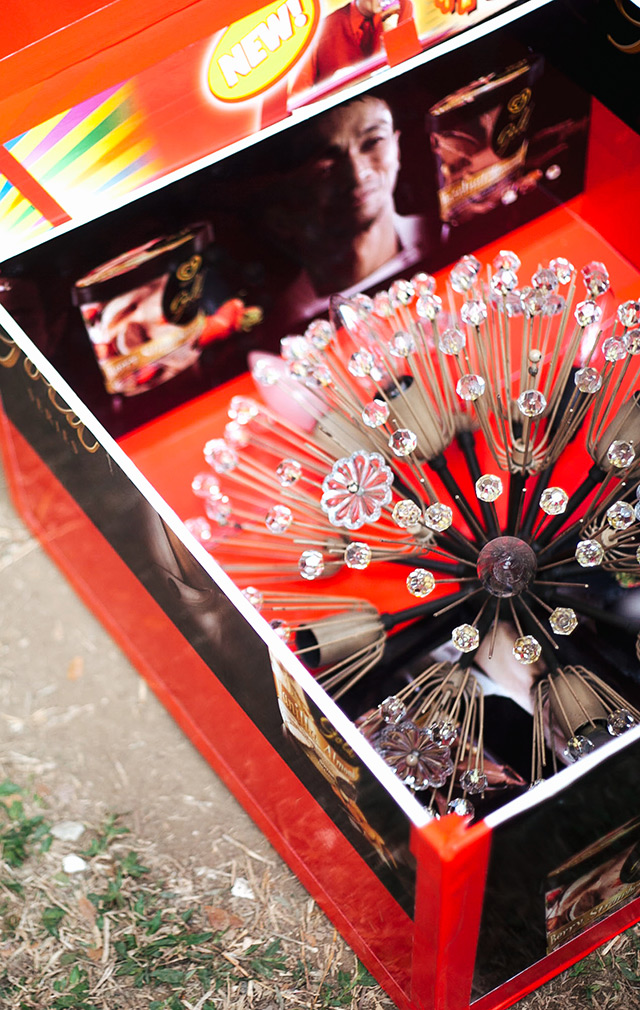 Like those hair massage scratchy things, but with beads on them.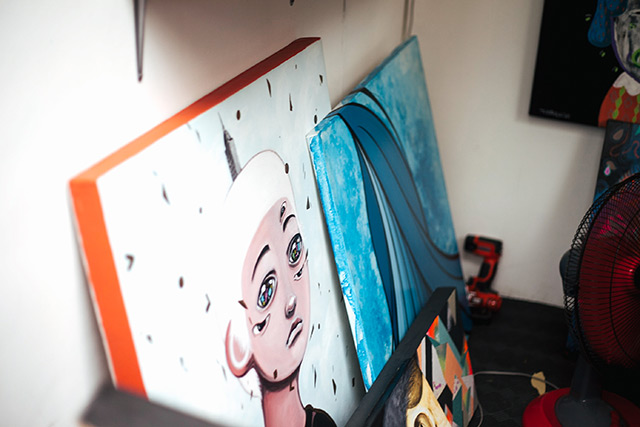 This, and the next two images have a perfect color arc.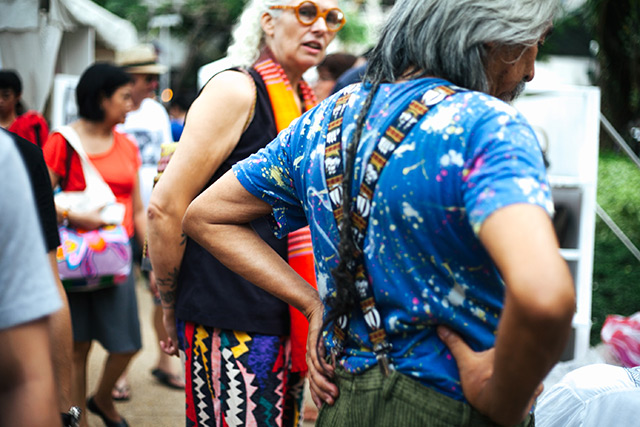 ADVERTISEMENT - CONTINUE READING BELOW
We just love lola and lola style.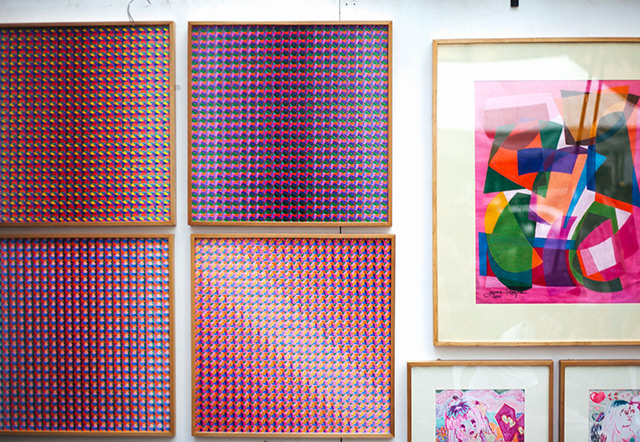 From clothes to art, pink is very important right now.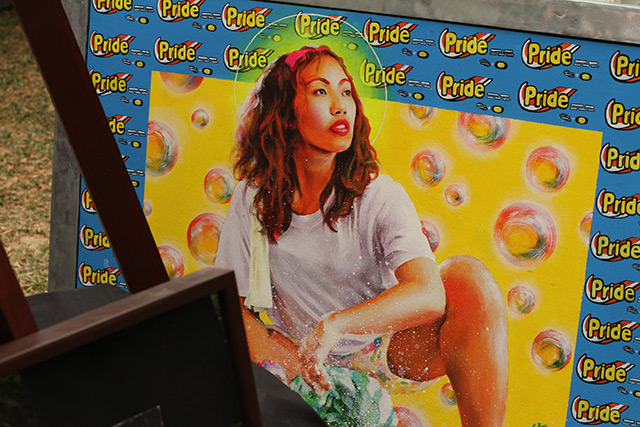 Lavandera, by Ateneo prof Alfred Marasigan. Because 50% of our wardrobe isn't dry clean only.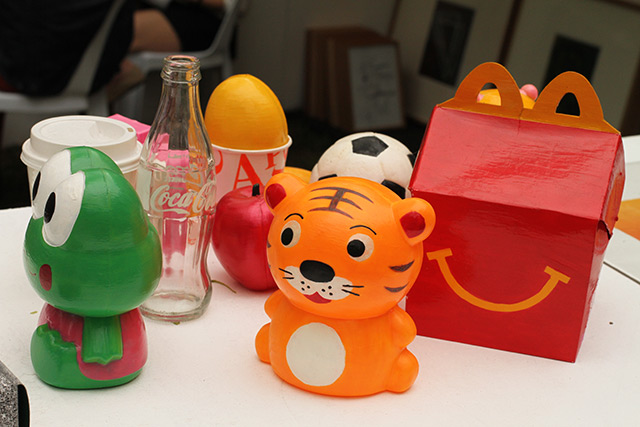 ADVERTISEMENT - CONTINUE READING BELOW
Toys painted with nail polish by Christopher Ardenas. Because McDonalds reminds us of Moschino.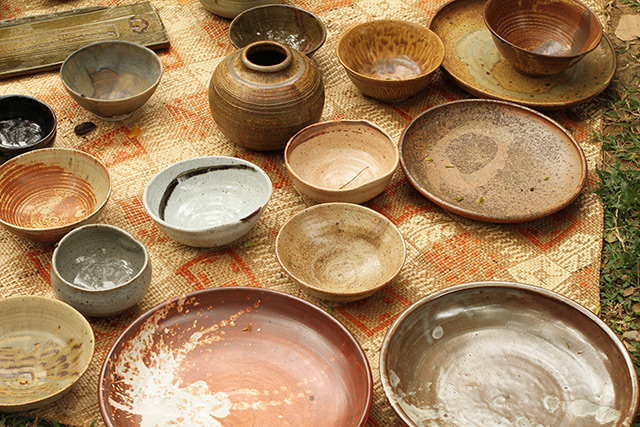 Some Noma-esque plates from Potters' Group, where we spotted Joey Samson in swim shoes.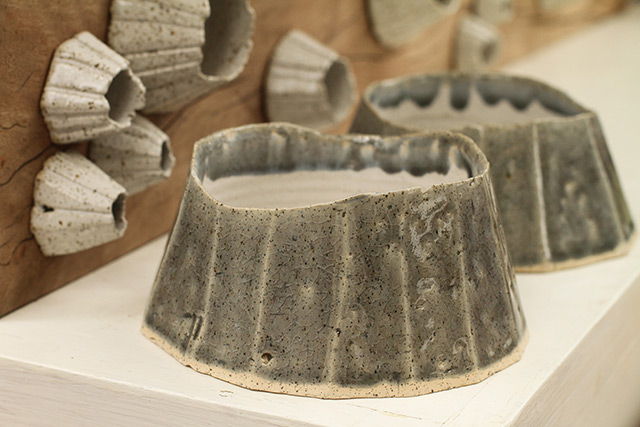 We love these sea urchin shell-like ceramics - so perfect for keeping jewelry.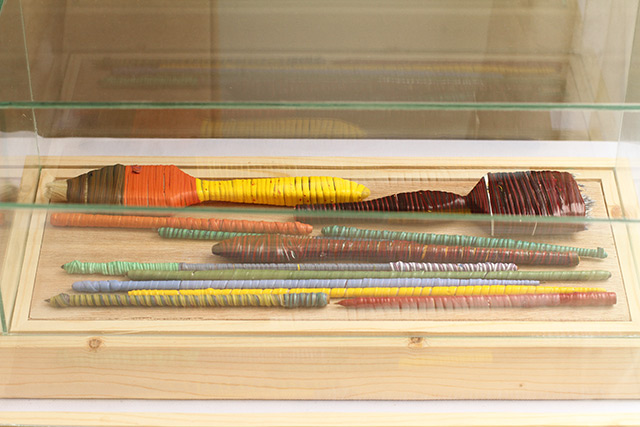 ADVERTISEMENT - CONTINUE READING BELOW
Acrylic wrapped paintbrushes by Rajo Laurel's cousin, Monica Delgado.
Serpent necklace by Milan-based Nicole Acuna. We are ssssstill dreaming about this pieccccce. You might say we left our heart in the park...
Main image and Photos 1 - 9 by Pam Santos
Photos 10 - 15 by Diego Castillo
See who came to Art in the Park here.