As a fashion girl, you're smart about what you wear while staying true to your signature style. This is the case especially when you have a minimalist wardrobe, which is a pared down fashion lifestyle where you make do with pieces that fit well, last long, and can be styled in several ways. It simply refers to the kind of closet that's been refined to key pieces that can be worn throughout the year, without scrimping on style.
One of the easiest things you can do to create a minimalist wardrobe or improve it is to find a fashion brand that already focuses on minimalist style or has a minimalist collection, like the Vero Moda AWARE collection. It's a sustainable, standalone line of fashion staples made from recycled and organic fabrics. With go-to pieces that can easily fit into your current wardrobe, keep your minimalist closet simple yet chic and stylish. Just follow these steps:
1. Get coordinated pieces.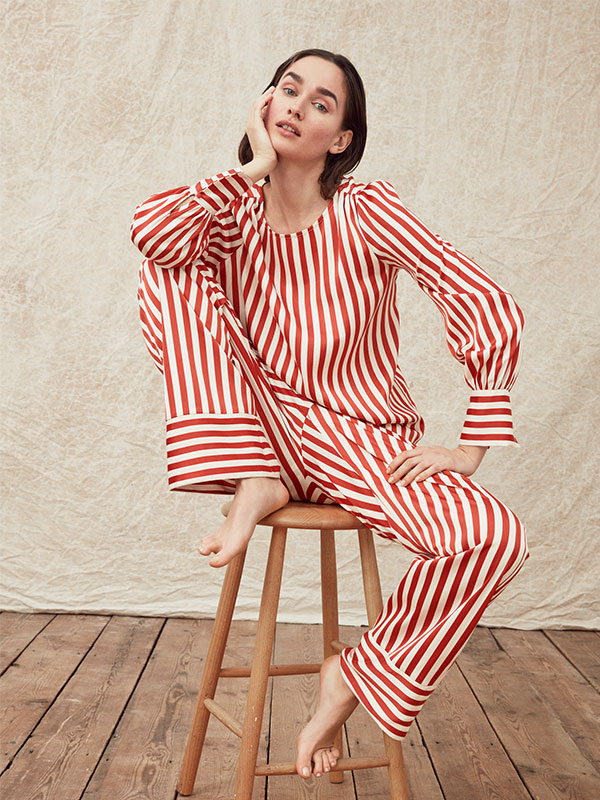 Wearing a coordinated set is the easiest way to look put-together, since it does all the outfit coordinating for you. A solid-colored set offers versatility, while a printed set gives a fun touch. But don't just wear the set pieces together; mix and match them with your other clothes, so you get more wear out of the look. Just remember that when you add this to your wardrobe, go for staples that are made sustainably to minimize your carbon footprint, too, just like with this off-white and burnt orange vertical striped set.
2. Stick to a color palette.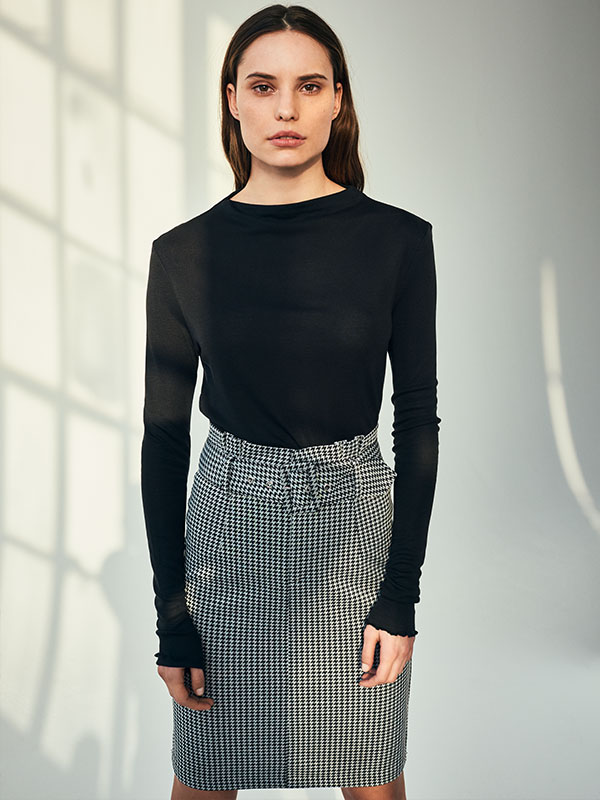 Come up with a color palette that suits your style and taste, so you can always be guided on what pieces to buy. Also, going for a minimalist style doesn't mean sticking to just black, white, and gray—you can have your own palette of three to four basic colors to work your wardrobe around (you can't go wrong with mustard, burgundy, and khaki).
3. Enlist an LBD.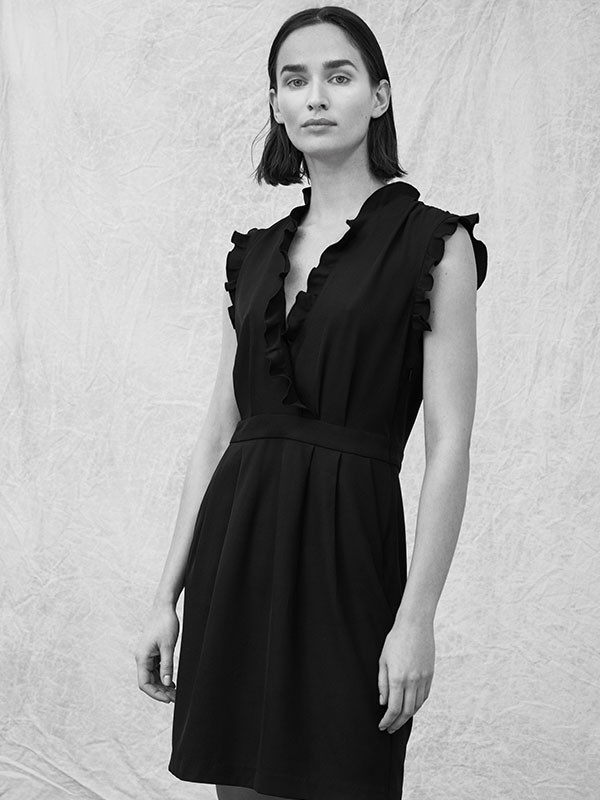 There's a very good reason why a little black dress should be a part of every fashion girl's wardrobe: It's that one piece that can easily suit daytime soirees and nighttime events—it all depends on how you style it: Wear it with sneakers in the A.M., or pair it with a loose blazer in the evening. With all the ways you can style it, an LBD, just like this frill sleeveless number, is a classic closet must-have for its staying power and versatility.
4. Buy items that align with your values.
Since having a minimalist wardrobe also means making smarter choices about the clothes you purchase, support brands that are aligned with your own beliefs so you can wear their pieces without guilt. Fast fashion is one of the biggest sources of pollution in the world, which is why Vero Moda's AWARE collection addresses how to reduce fashion waste and become more conscious about the clothes you wear by advocating slow fashion.
5. Wear clothes that define your everyday style.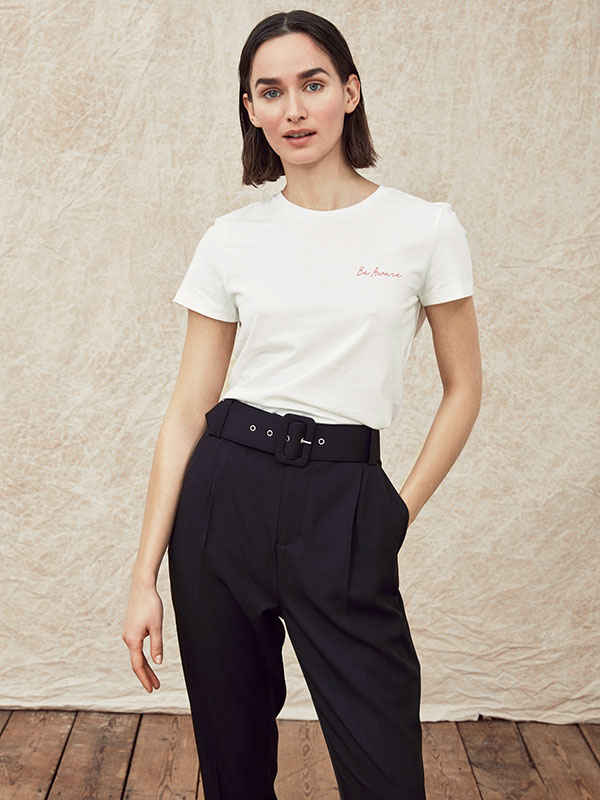 If wearing an item doesn't make you feel good or doesn't compliment your style, chances are you won't go looking for it in your closet. Utilize your minimalist wardrobe in such a way that every item in your closet fits your everyday style.
6. Build a "uniform."
Take a look at your OOTDs and check out what they all have in common. Are they usually composed of sneakers, denim, and white tees? Or are they more of button-down shirts, patent shoes, and circle skirts? Discover what sort of outfits you gravitate towards to know what your daily "uniform" is, then make a formula from them. Finding new pieces to add to your wardrobe will become so much simpler.
Check out the AWARE collection by the end of October in Vero Moda stores located in Greenbelt 5, SM Makati, Uptown Mall, SM Aura Premier, SM Megamall, SM Mall of Asia, and Ayala Cebu. Follow Vero Moda Philippines on Instagram at @veromodaph and on Facebook for updates on their new arrivals and collections.