Before anything else, let me just point something out: I am a HUGE fairytale fan, and that either makes me a credible film critic or a terribly biased one at that. So, proceed with caution.
As you might already know—assuming that, like me, you spent most of your childhood chanting Bibbidy Bobbidy Boo, the classic tale revolves around a young girl named Ella (Lily James) whose father unexpectedly passes away and so finds herself at the mercy of her wicked stepmother and equally villainous stepsisters. That is, until, she meets a dashing stranger (Richard Madden) who turns out to be a prince.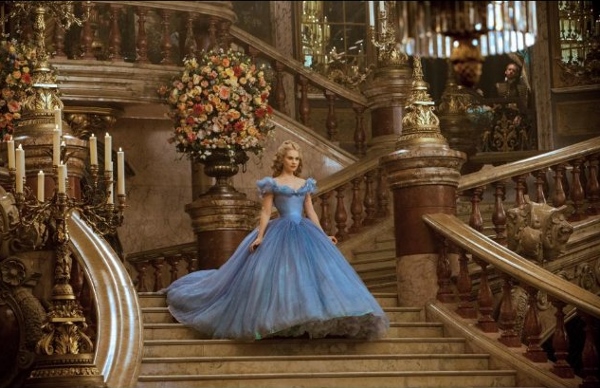 #JustLily
ADVERTISEMENT - CONTINUE READING BELOW
The production did a good job on the casting. I found myself girl-crushing on James who did remarkably well delivering what's expected of a charming, good-natured Cinderella, without looking like she's trying too hard to be pretty (not that she has to, anyway).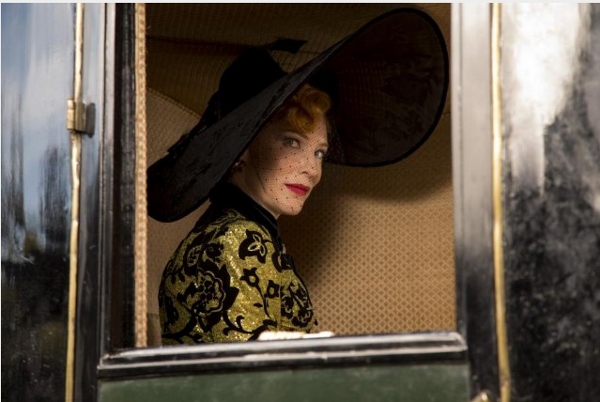 Casting Cate Blanchett for the spiteful role of the stepmother was a wise move as well, following a wave of award-winning actresses playing villains: Julia Roberts as the evil queen in Mirror, Mirror and Angelina Jolie as Maleficent. Also, it was refreshing to see Madden clean-shaven after being killed off in Game of Thrones. Who knew he could be total eye-candy in a prince's suit??
CONTINUE READING BELOW
Recommended Videos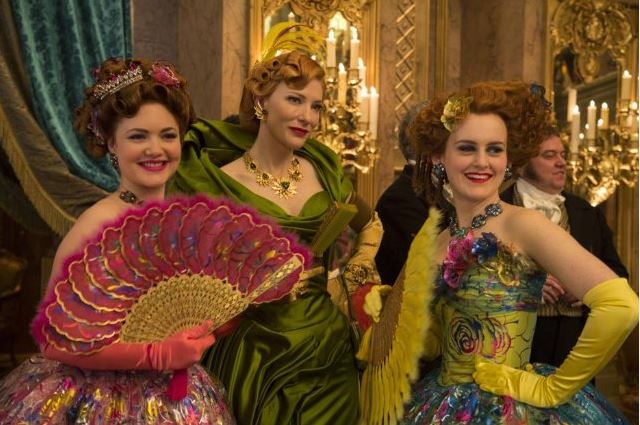 Wardrobe for the evil stepmother and stepsisters were meant to be "a bit too much," said costume designer Sandy Powell.
Even the production design was on point, but I'd have to say that wardrobe was the real cherry on top. The Oscar-winning costume designer Sandy Powell brought the timeless fairytale to life with her '50s-inspired frocks and wide brim hats. The wicked sisters were always matchy-matchy, wearing duplicates of each other's puffy gowns but in different colors.
ADVERTISEMENT - CONTINUE READING BELOW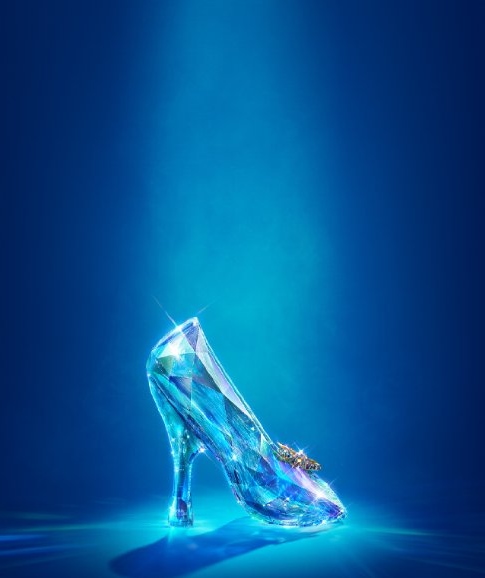 The shoes were made of crystal, not glass!
I was a little disappointed that Cinderella didn't have a lot of costume changes, though I'm relieved they didn't literally make her wear a rag dress as described in the children's books. What made up for her lackluster everyday outfit, however, was her majestic transformation—a cerulean gown made with a dozen layers of gossamer-fine silk that turned her every bit into Cinderella, with a pair of divine steppers made of Swarovski crystal (yes, not glass) to match.
ADVERTISEMENT - CONTINUE READING BELOW
Cop the glowing princess look with MAC's limited edition Cinderella collection, available from March 12 in MAC Glorietta, Shangri-la and North Edsa. We are obsessed with the eye gloss!
Overall, the seven-year-old girl in me was greatly pleased that the classic fairytale I grew up with remained intact in this 2015 film remake. There were minor plot twists, but nothing that would majorly distort the fantasies of a wishful thinker who used to fall asleep re-reading the book's chapters. If anything, the movie only omitted that far-fetched idea of the mice talking back to Cinderella (though she still did dine with them and gave them names).
ADVERTISEMENT - CONTINUE READING BELOW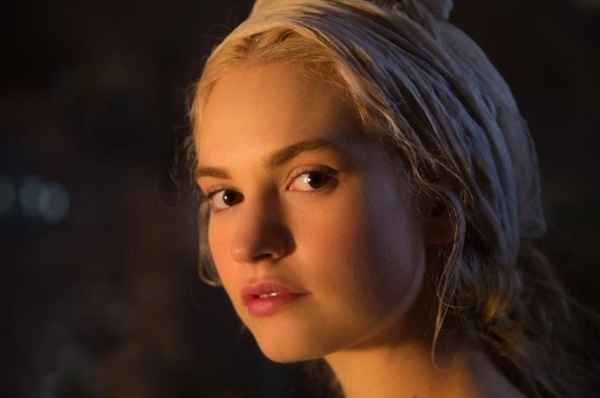 See it if: You believe it's about damn time we let go of Frozen.
112 min – Adventure | Drama | Family | Fantasy | Romance – 13 March 2015 (USA)
Click HERE to listen to our Disney Daze playlist on Soundcloud.
Movie stills via IMDB

Hey, Preview readers! Follow us on Facebook, Instagram, YouTube, Tiktok, and Twitter to stay up to speed on all things trendy and creative. We'll curate the most stylish feed for you!