Often times the kooky, fashion-obsessed girl who loves to bundle up in ovoid layers and chunky Chanel clogs is the one that boys tend to find a little too eccentric for their taste. Sure, she's got a great eye for style but that too becomes her downfall, somewhat, when it comes to attracting the opposite sex. (We can't blame her. Dressing like a hooch can just sometimes be too much like a Nelly video.)
But in the rarest of occasions, there are those men who are drawn to these vibrant characteristics. Case in point: Abie Cohen, husband of the man-repelling queen Leandra Medine. Also: Paco Caparas, the lucky man who is set to wed indoor cycling instructor and president and co-founder of Wandersight, Yessa Yu. Style Bible chatted up the bride-to-be about man-repelling clothes and her unique engagement ring.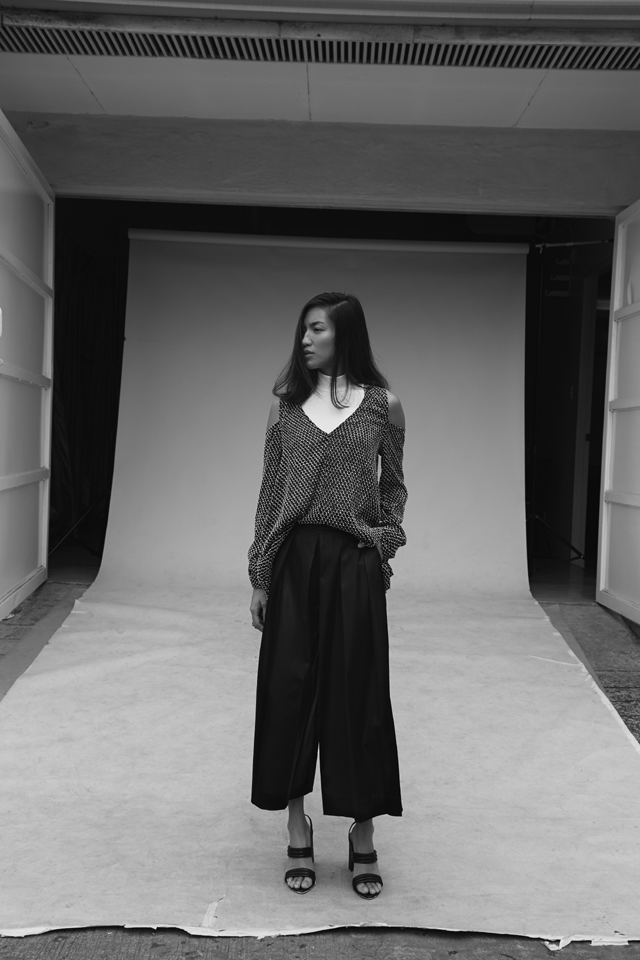 ADVERTISEMENT - CONTINUE READING BELOW
(Turtleneck leotard, P1,690, H&M; Loose blouse with cutout shoulders, P2,290, H&M; Women's Hakama trousers, P6,000, Bea Samson; Black strappy heels, P2290, H&M)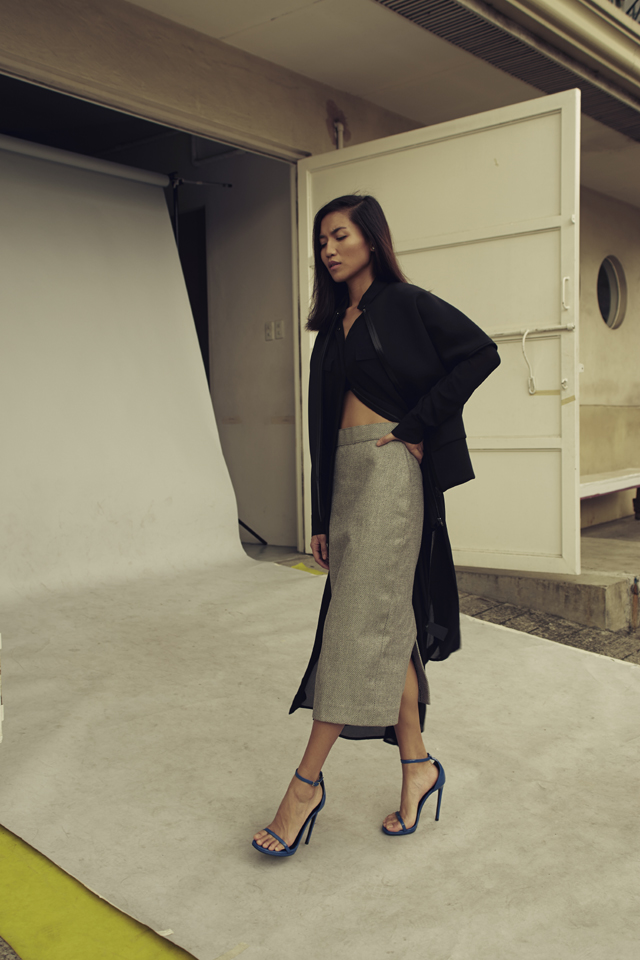 (Neoprene batwing top, Avel Designs; Drawstring zip-up dress ,P3,490, H&M; Gray pencil jacquard skirt, P3,500, Bea Samson; Blue ankle strap heels, Saint Laurent)
CONTINUE READING BELOW
Recommended Videos
Style tip: Shock with small hints of skin, be it on your ankles, mid-section, or shoulders.
What did you think of these outfits? Would you actually wear these on a regular day?
I loved the layers, textures and loose, non-body constricting shapes of the pieces which are my go-to aesthetics when I'm not in my workout clothes.
Which one is your favorite?
The sheer trench paired with the long pencil skirt and blue stilettos. It's modest and sexy at the same time.
More girls are starting to embrace man-repelling clothes. Why do you think so?
Dressing up has become less and less about pleasing other people or attracting the opposite sex and perhaps women find this liberating and empowering—it's a giant middle finger to conformity and mainstream in the form of fabric.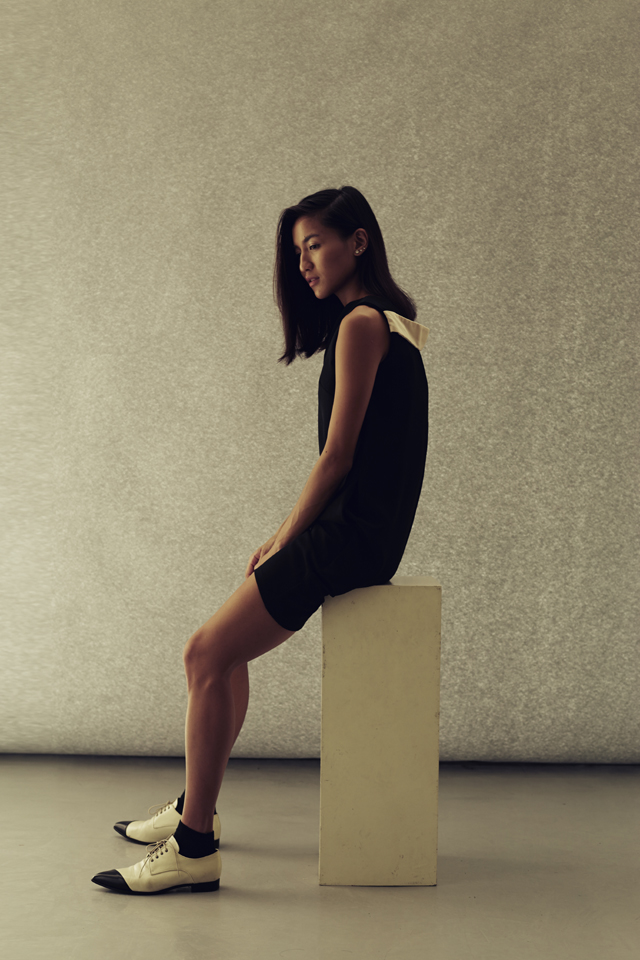 ADVERTISEMENT - CONTINUE READING BELOW
(Dress, P2,399, The Florence Fling; Pointed lace-ups, Miu Miu)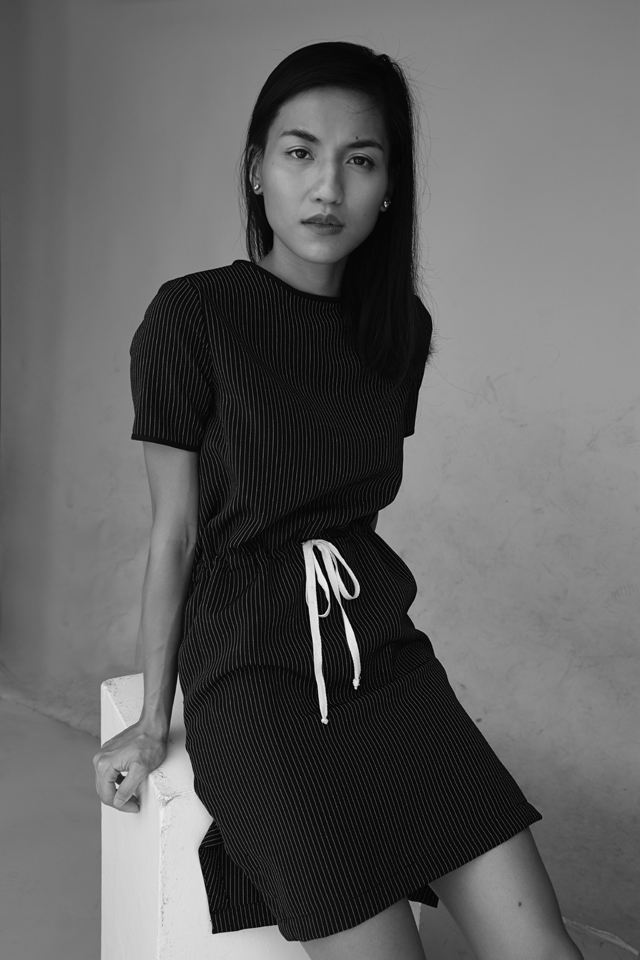 (Black drawstring dress, P2,250, Basic Movement)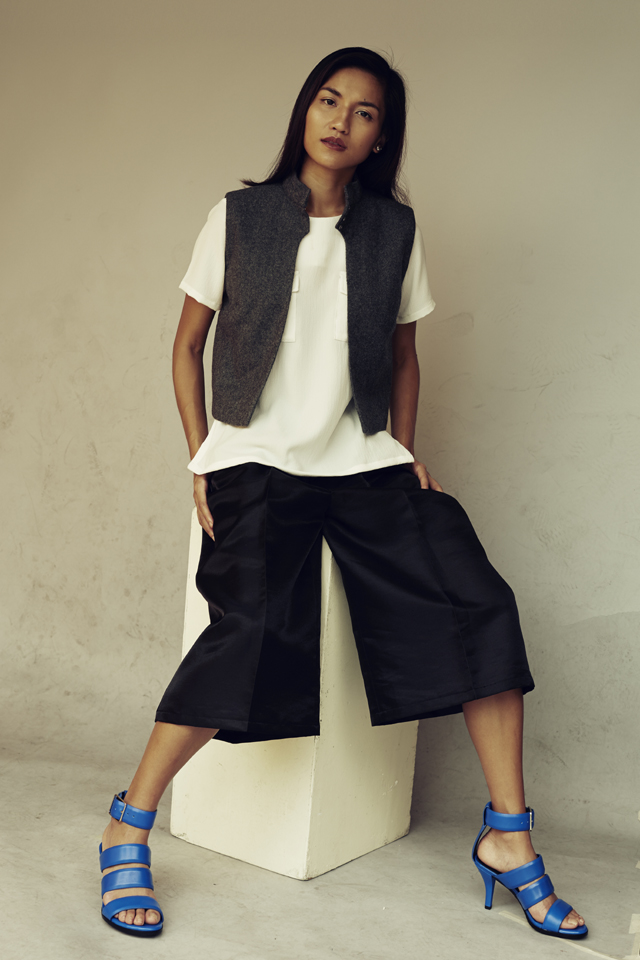 ADVERTISEMENT - CONTINUE READING BELOW
(White Veca boxy top, P1,799, The Florence Fling; Gray wool flannel vest, P3,250, Bea Samson; Black culottes, P2,500, Rosenthal Tee; Blue strappy heels, Alexander Wang)
Style tip: Be realistic with the layers you pile on. Anything beyond 3 layers - in this tropical weather - is doomed.
Why do you think they love it so much?
The aversion to man-repelling style is not just limited to the opposite sex - I wouldn't say it's [even] appealing to all women in general. Although it may intimidate some people because they don't understand it, I think that dressing in this way gives an impression that a woman can hold her own.
Like you and your future husband perhaps? How'd you guys meet?
My fiance and I met at a picnic in Central Park in the summer of 2009 at the famed Strawberry Fields back when we both lived in New York City.
What was your first impression of him?
ADVERTISEMENT - CONTINUE READING BELOW
I do not remember much of our first encounter because well, day drinking. He claims that the attraction was instant from his end.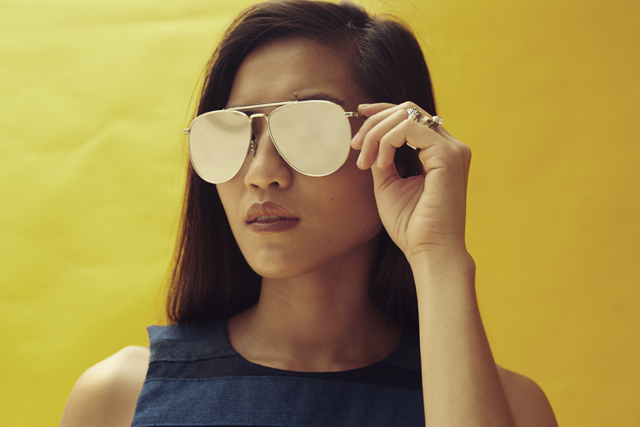 (Corduroy ribbon top, P3,900, Basic Movement; Aviator sunglasses, Thom Browne)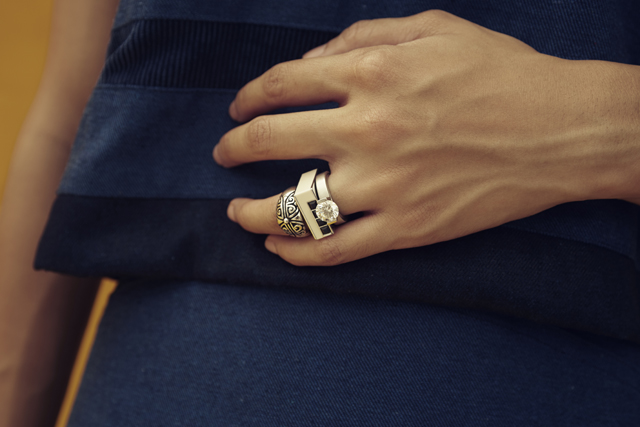 ADVERTISEMENT - CONTINUE READING BELOW
Your engagement ring is quite unique.
I had to pick up my jaw from the floor when I saw the ring—I had never seen anything like it before! It was designed by a New York based modern jeweller, SATORU. My engagement ring is part of the Akatsuki (dawn in Japanese) series of jewelry featuring diamonds that transform from white to brilliant color. Light casts the saturated hue of the sapphire onto the diamond, infusing it for a moment with vibrant color, like a beautiful sunrise.
Is it possible that man-repelling can actually attract guys?
Man-repelling dressing is about showing the world that you are different and damn proud of it. Now THAT is attractive.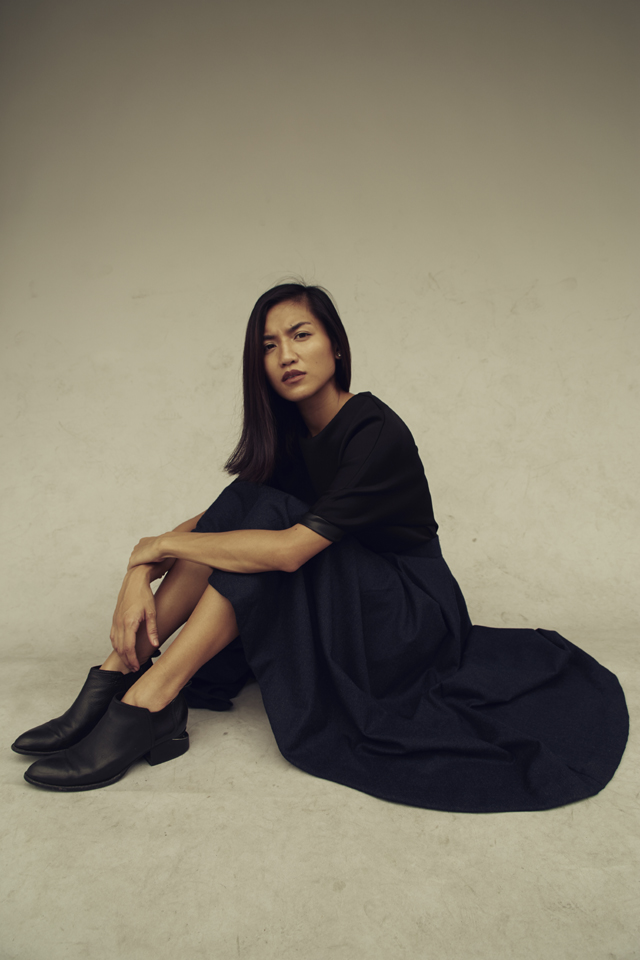 ADVERTISEMENT - CONTINUE READING BELOW
(Black neoprene dress worn as top, Avel Designs; Navy wool flannel bias skirt, P6,000, Bea Samson; Black pointed booties, Alexander Wang)
Photographed by JC Cerilla
Styled by Nasia Cammayo
Stylist's Assistant: Katherine Abcede
Hair and Makeup by Hanna Pechon for Shu Uemura
Produced by Zoe Laurente
Hey, Preview readers! Follow us on Facebook, Instagram, YouTube, Tiktok, and Twitter to stay up to speed on all things trendy and creative. We'll curate the most stylish feed for you!