In this day and age, fashion blogging is no longer considered a simple hobby—it's a job, and a ridiculously well-paying one—if you're successful, that is. Social media savvy ladies have been sprouting like mushrooms across the world wide web, flaunting their sponsored ensembles and skillfully posing in front of the camera like they've been trained to model since birth. That pretty face splattered across the bloggersphere naturally becomes the star, and the guy behind the lens? He's the untold story behind the blog's success. And in most cases, that guy's not just some random photographer—he's the boyfie-tographer a.k.a the boyfriend-slash-photographer.
ADVERTISEMENT - CONTINUE READING BELOW
CONTINUE READING BELOW
Recommended Videos
Fashion blogger Rumi Neely on why she prefers her boyfriend to take the photos for her blog
A romantic relationship between a blogger and her photographer makes a lot of sense if you think about it. You get to multi-task, squeezing in an instant photo shoot in between watching a movie and wining and dining during a candlelit dinner. You enjoy each other's company so it wouldn't feel like work if you're to travel together. And most importantly, there can be smizing and pouting sans the awkwardness while taking #OOTDs.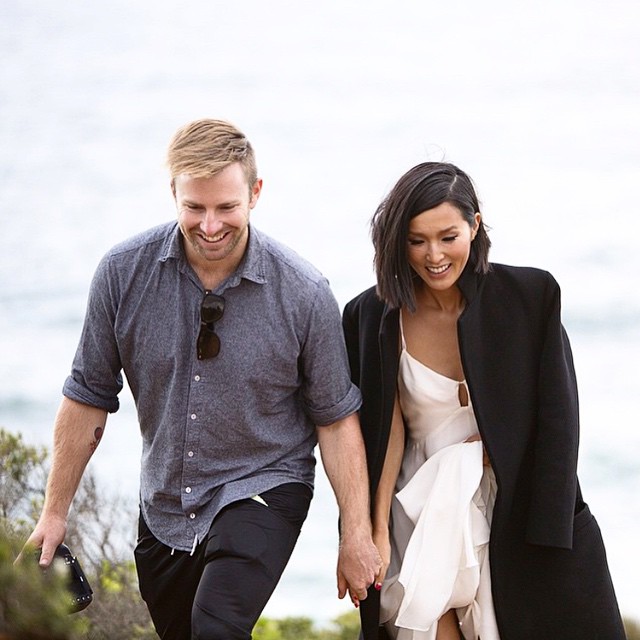 ADVERTISEMENT - CONTINUE READING BELOW
Luke Shadbolt and Nicole Warne (image via @garypeppergirl)
One of our favorite blogger-photographer tandems is Nicole Warne of Gary Pepper Girl and her boyfriend Luke Shadbolt. Luke, whose bread and butter is surf photography, is the same lensman behind Nicole's most breathtaking photographs.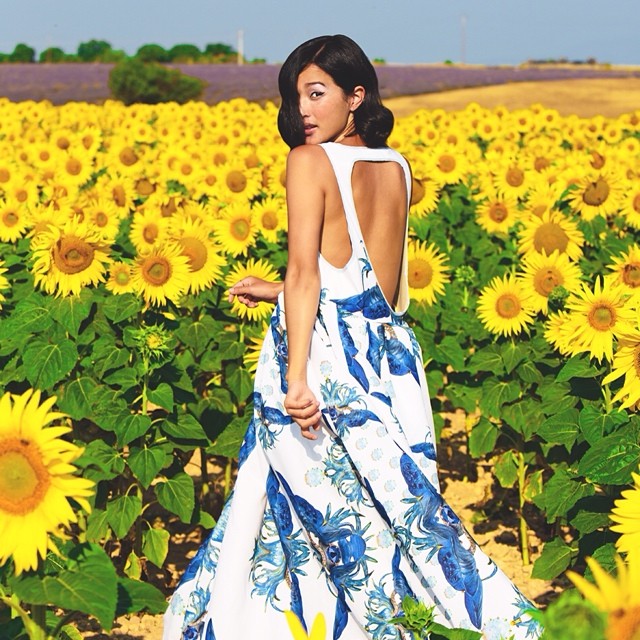 A stunning editorial for Lancome, photographed by Luke Shadbolt
ADVERTISEMENT - CONTINUE READING BELOW
Nicole and Luke's seven-year relationship is a blissful love story. While Nicole's Instagram follower count dangles around more than a million, her boyfriend continues to receive his fair share of the spotlight with almost 80 thousand followers of his own. A win-win situation as we'd prefer to call it, shall we?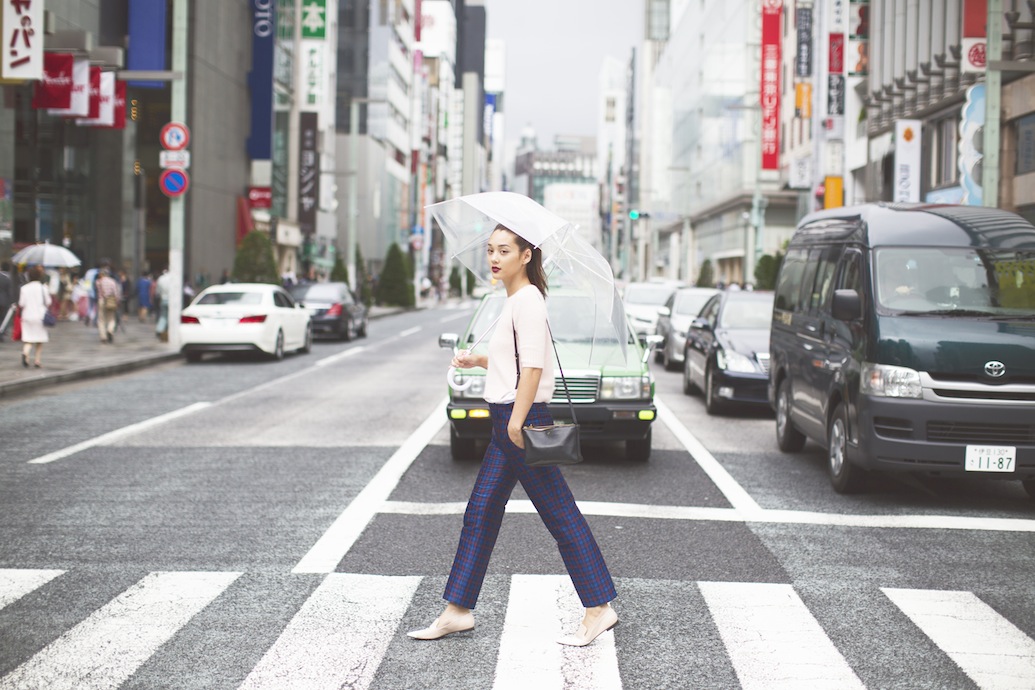 ADVERTISEMENT - CONTINUE READING BELOW
Photo via Miss Jones, shot by Jericho Rosales
For the record, it's not just internationally that we can come across these devoted boyfie-tographers. Here in Manila, we have our very own Kim Jones who's been tagging her husband-slash-photographer Jericho Rosales in the photo credits of her OOTDs. Even Divine Lee's beau Victor Basa was once overheard saying, "I'm just her photographer."
But here's the million-dollar question: What happens if, God forbid, they split up?
Scenario #1: They remain "cool" with each other.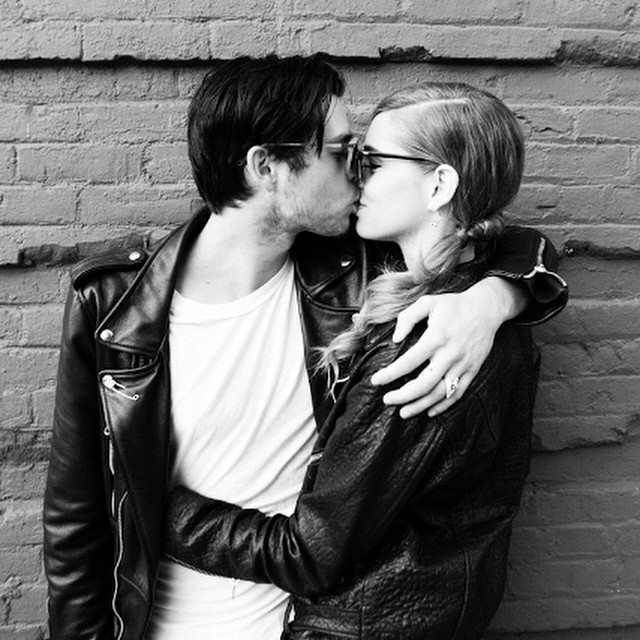 ADVERTISEMENT - CONTINUE READING BELOW
Chiara Ferragni with new boyfriend Andrew Arthur
Let's take Chiara Ferragni of The Blonde Salad for example. Chiara had been in a highly publicized relationship with then beau-tog and manager Ricardo Pozzoli for six years before they announced their breakup via her Instagram. She shifted from him to another cameraman, Andrew Arthur. You'd think that would ruin their professional relationship, but guess what—Pozolli is still very much in The Blonde Salad empire as her business partner. No, seriously, he is.
Scenario #2: The ex becomes bittersweet history.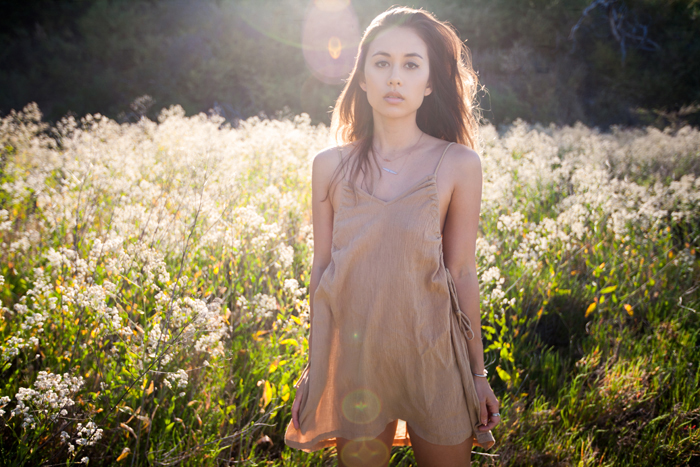 ADVERTISEMENT - CONTINUE READING BELOW
Photo via Fashion Toast, photographed by Colin Sokol
Rumi Neely founded Fashion Toast with then-boyfriend Colin Sokol. Their relationship, including the story as to how they met, basked in the spotlight and earned them their rightful place amongst the style blogging industry's most famous couples. Until they broke up in July 2012, and then Sokol broadcasted on Instagram that she cheated on him.
ADVERTISEMENT - CONTINUE READING BELOW
Rumi and her new beau-tog (via @rumineely)
Today, Sokol no longer takes photos for Fashion Toast. In fact, he no longer even reads it. Lucky for Rumi though, her new boyfriend Christopher Dowson is more than happy to lug a camera around for her, too.
Scenario #3: The blogger continues to do what she does best. Blogging, that is.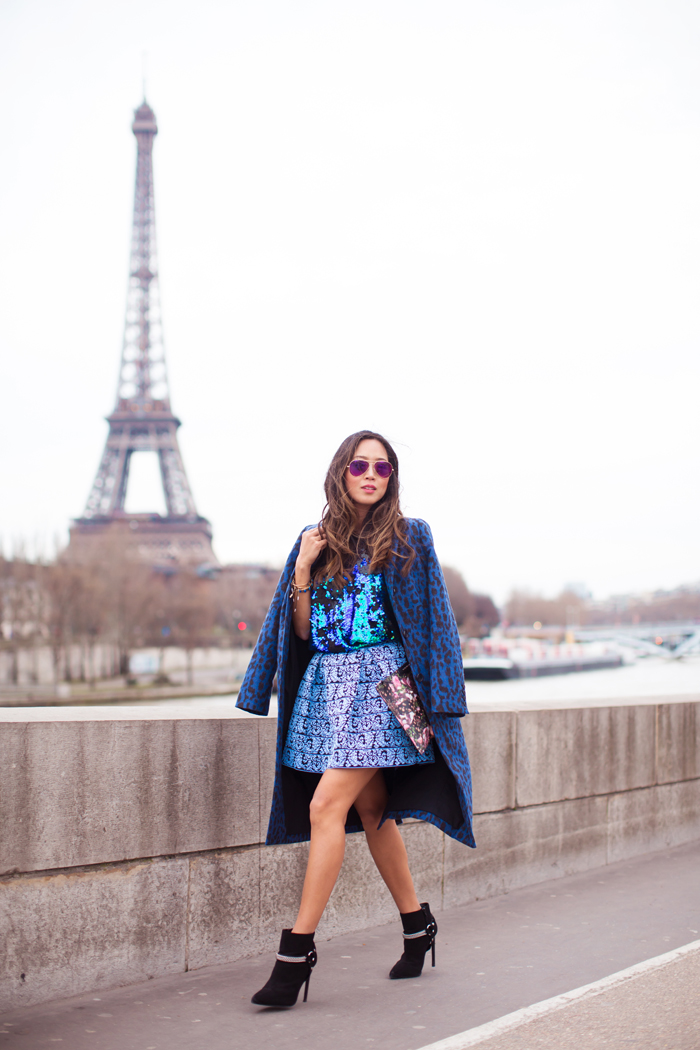 ADVERTISEMENT - CONTINUE READING BELOW
Image via Song of Style, photographed by Wesley Mason
Song of Style's Aimee Song and Wesley Mason were a match made in digital heaven. She's an internationally recognized fashion blogger and he's a graphic artist and photographer, which allowed them to frequently collaborate and create beautiful photographs together.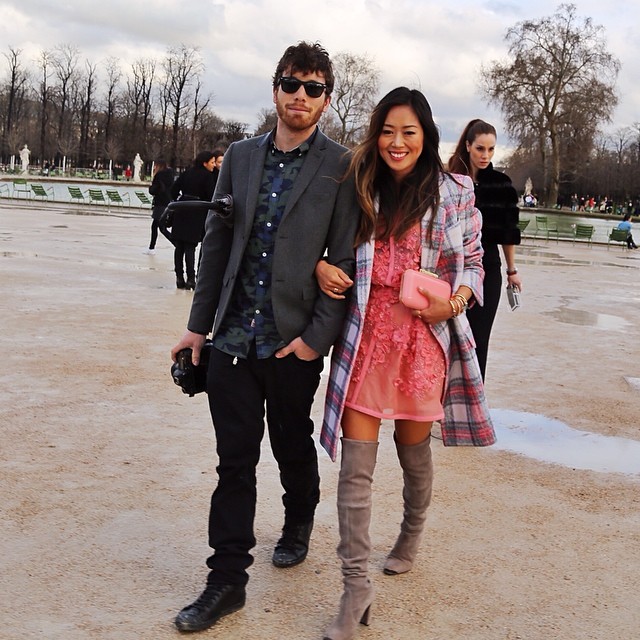 ADVERTISEMENT - CONTINUE READING BELOW
We didn't think the day would come, but when they eventually headed for Splitsville, Song of Style's followers figured it out right away. How did they get the memo exactly? Mason slowly vanished from the photo credits, and then one day Aimee blogged about ways to get over a breakup. So there, you do the math.
Have you ever broken up with your beau-tographer? Or like Kim and Echo, are you still going strong? Tweet us @previewthestylebible or link us to your blogs in the comments below!
(main image via Miss Jones)