This coming January 18, Heart Evangelista will be putting the spotlight on her artistic alter ego, Love Marie. After successful art exhibits and a growing list of clientele who cannot get enough of her hand-painted Hermès purses, the actress is now taking her business to the next level. Together with her good friend, designer Mark Bumgarner, the two will be launching a 40-piece collection tagged as Fashion Dresses with a Soul.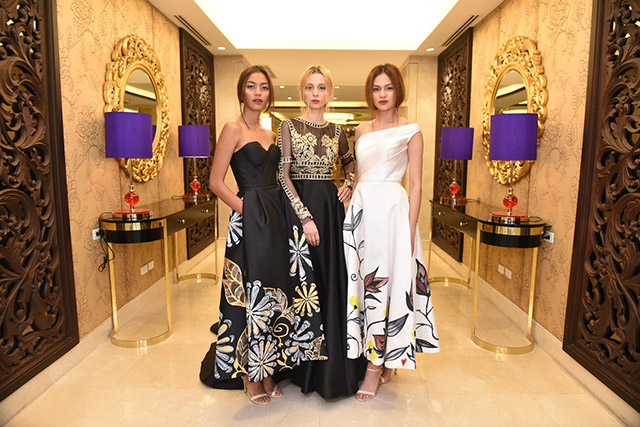 Fifteen of the 40 couture creations will be hand-painted by Heart, two of which will be up for silent auction. The proceeds will then go to Corridor of Hope Foundation and Thalassemia International Association—two charitable causes that Heart has been supporting.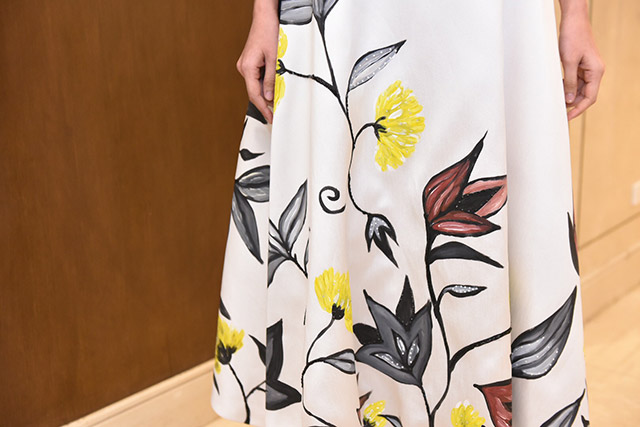 ADVERTISEMENT - CONTINUE READING BELOW
"These pieces are not only hand-painted by Heart; I also embellished them with Swarovski and glass beads." -Mark
The best part? Aside from the fact that the pieces from the collection are up for grabs, the design duo will also be accepting commission work, which means you can have a Mark Bumgarner X Love Marie piece custom-made for you anytime!
Style Bible talked to the latest fashion coupling to know more about the collection and how it affected their relationship as friends now that they are certified business partners. Read on.
What were your inspirations for the collection?
Mark: Femininity. Our girl is someone who is confident and knows what she wants.
Heart: We want the line to celebrate individuality by being unique.
Who do you envision wearing these designs?
Mark: I don't have a specific woman in mind. There are some pieces for you, and others that would work for her. There's something for every type of woman.
Heart: We also accept commission work! So we can make pieces for anyone. (Laughs)
What's the life span of each piece?
Mark: It can last a lifetime. These are art pieces; I don't think you could wear it again. Especially in this age of social media. The reason you buy these pieces is more for the art.
Heart: If you like, you can also just cut the dress after and frame it and sell it. (Laughs)
Did you guys ever fight?
Together: No!
Heart: I was waiting for that side of Mark to come out. We worked and we were stressed and there was a time when the dog walked all over the gowns with paint!
OMG! What happened?
Mark: She was able to fix it!
Heart: Dumami lang 'yung flowers bigla. (Laughs)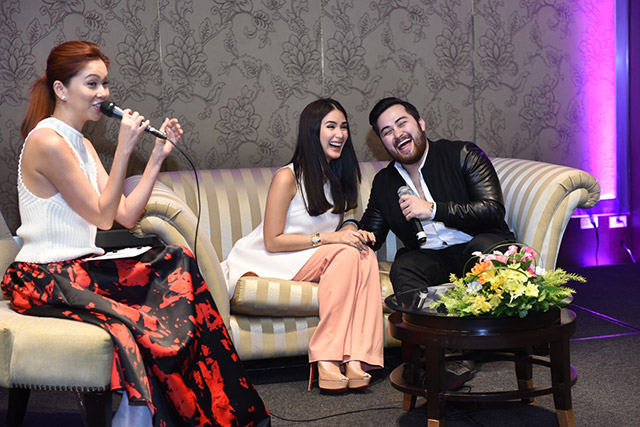 Describe your design process.
Heart: The dresses are done before I paint on the pieces so I wasn't allowed to make a mistake.
So did you make a mistake?
Heart: Yes! But I was able to fix it with patience! [It's] a virtue. (Laughs)
How long does it take you to finish one dress?
Heart: It depends on the mood. When I'm in the mood I can finish a dress in one day. Parusa when he gives me pleats or a super big dress that would fold. So before you can go to the next part you have to wait for it to dry. It's hard especially when you're in the zone. Before the 18th I still need to finish three more.
How did you find time to squeeze painting in your schedule?
ADVERTISEMENT - CONTINUE READING BELOW
Heart: If you really love what you're doing, you'll find time. I'm in a really good place now. I have a super supportive husband, and everything you can do with gusto you can do. Sometimes I can paint until 4am. We drink wine or soda to keep us up.
Mark: Ginger ale!
Would you ever paint on a bridal dress a la Angelina Jolie?
Why not? Sure!
Shoes?
Yes. But I'm a nude girl. I feel like if I paint on my shoes it will cut me that's why I don't do it. But I'll do it for other people.
You recently released a beauty book. Would you consider publishing a fashion book next?
Together: Yes! We really want that.
Will there be more after this initial collection?
Together: There will definitely be more. We don't want to stop.
Heart: At the end of the day, the reason it feels so good to work with a friend is because you dream together. You have big dreams together and the sky is the limit. Then you push each other to do it.
This interview has been edited and condensed.
Photos by Ryan Ong
Hey, Preview readers! Follow us on Facebook, Instagram, YouTube, Tiktok, and Twitter to stay up to speed on all things trendy and creative. We'll curate the most stylish feed for you!