Star Cinema's next romantic blockbuster came just in time for Valentine's Day! My Ex and Whys, starring Liza Soberano and Enrique Gil, tells a story about first love and second chances. But before we were even able to line up to see this promising tearjerker of a movie, lo and behold, the 19-year-old lead actress already managed to give us a bucket load of reasons to fall in love…with her sartorial choices, natch. Clad in the color of love, Liza stunned at the premiere night wearing a bright red Martin Bautista frock accented with gold strappy heels and Alexander McQueen clutch—excuse the pun, but there are no X and whys here, if you get what we mean.
In an exclusive interview with Preview, Liza's stylist Perry Tabora shares with us more details about her Valentine-worthy look. Read all about it below!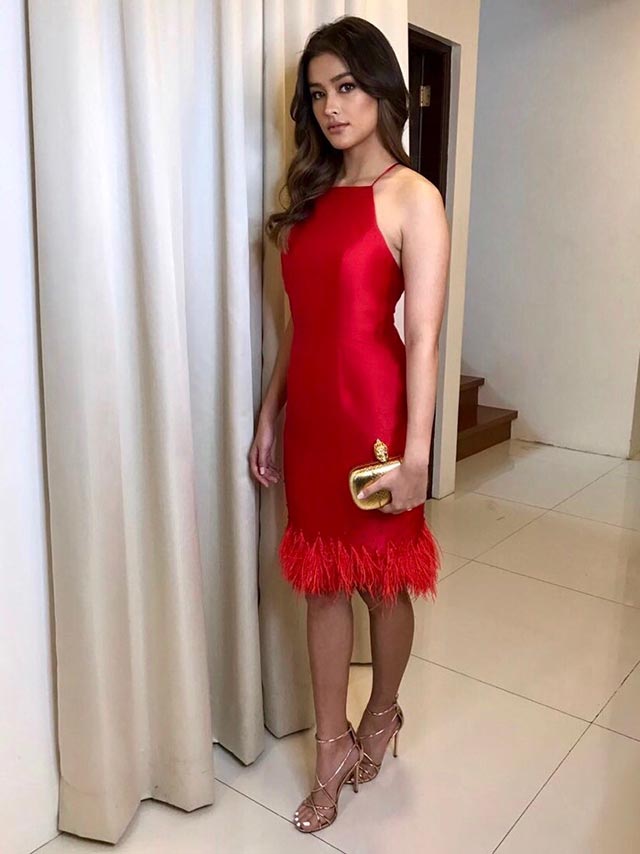 IMAGE Courtesy of Perry Tabora
Tell us about Liza's look. What style direction were you going for?
"Liza's look for the premiere night is elegant and sleek with minimal details. I wanted the focus to still be on her beautiful face. I did not opt for the usual gown because this is already expected. Hence, we went with a crimson dress by Martin Bautista with hand-tucked ostrich feathers and Swarovski details."
ADVERTISEMENT - CONTINUE READING BELOW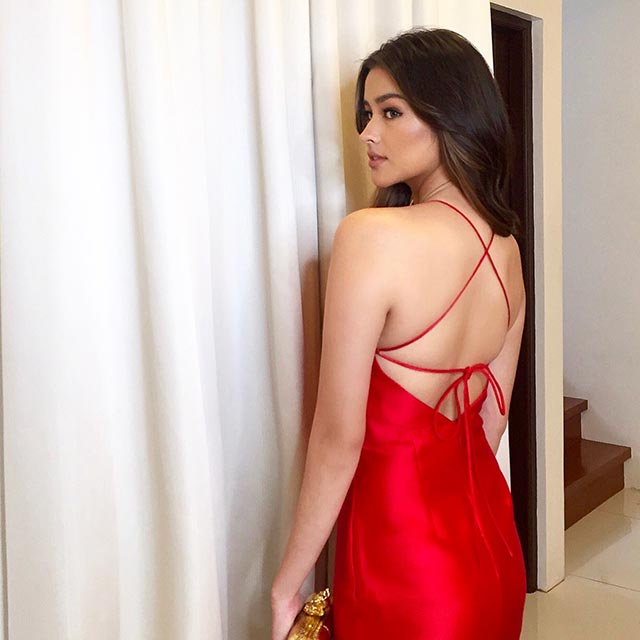 IMAGE Courtesy of Perry Tabora
Speaking of which, why red?
"I chose red because we wanted her to match Quen's red velvet suit. And since the dress is very simple and elegant, I wanted it to be in a bold and strong color. Plus, it's Valentine's Day! It's the perfect time to wear red."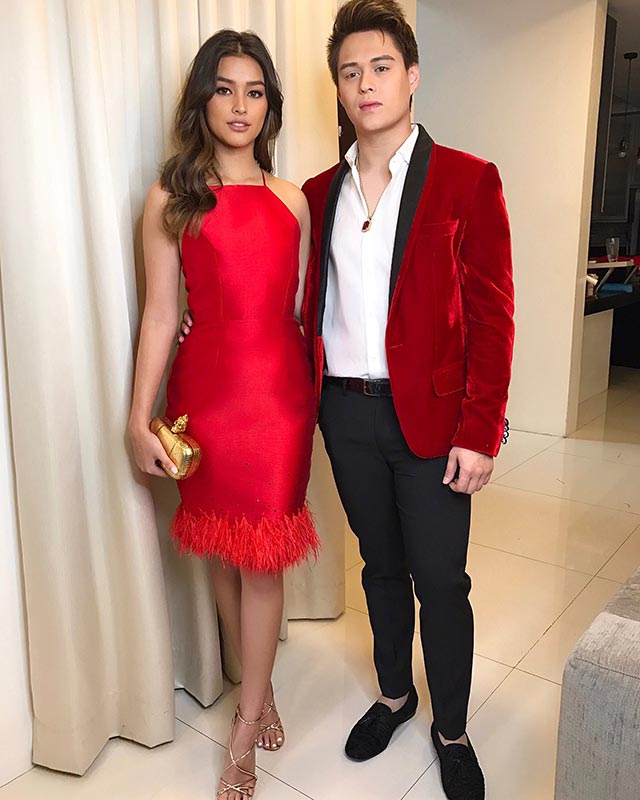 IMAGE Courtesy of Perry Tabora
Do you think it's a dress that Liza's character in the movie would also wear?
"Liza's character in the movie, Cali, is very laid-back and simple. This dress is based on Liza's personality, which is simple yet elegant and classy."
ADVERTISEMENT - CONTINUE READING BELOW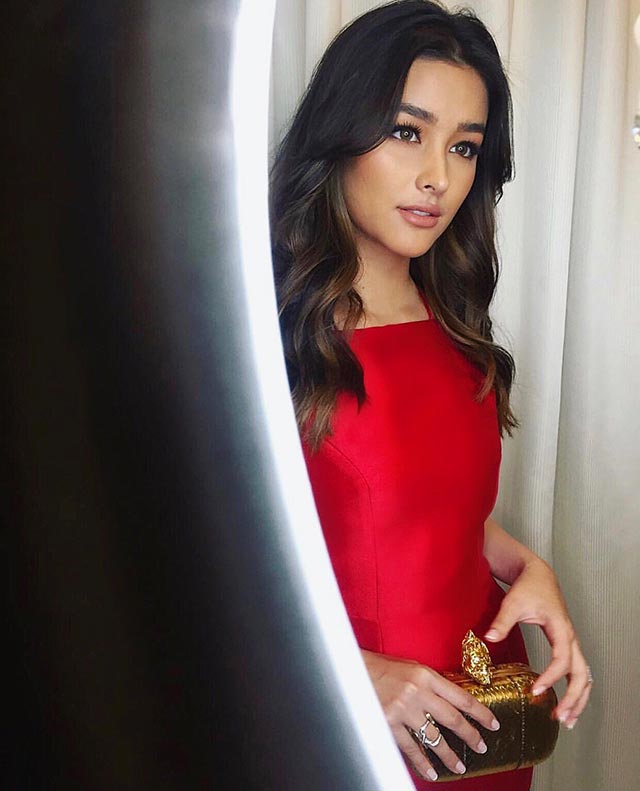 IMAGE Courtesy of Perry Tabora
Did Liza have any participation in the styling process? Any specific requests as to what she wanted to wear?
"For the premiere night, she wanted something that's comfortable and easy to wear, nothing too fussy, and will easily match Enrique's outfit."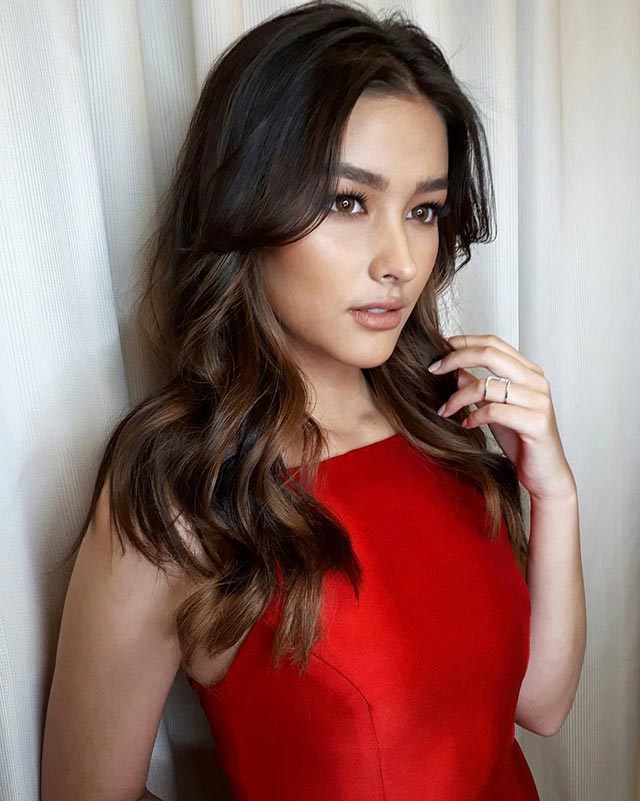 IMAGE INSTAGRAM/jayweehair
How about her hair and makeup? How did you want her beauty look to complement her outfit?
"Her makeup and hair were done by Mickey See and Jay Wee, respectively. We wanted her makeup to be simple and light, as we want to always highlight her beautiful face. We also kept her hair simple in a tousled 'do."
ADVERTISEMENT - CONTINUE READING BELOW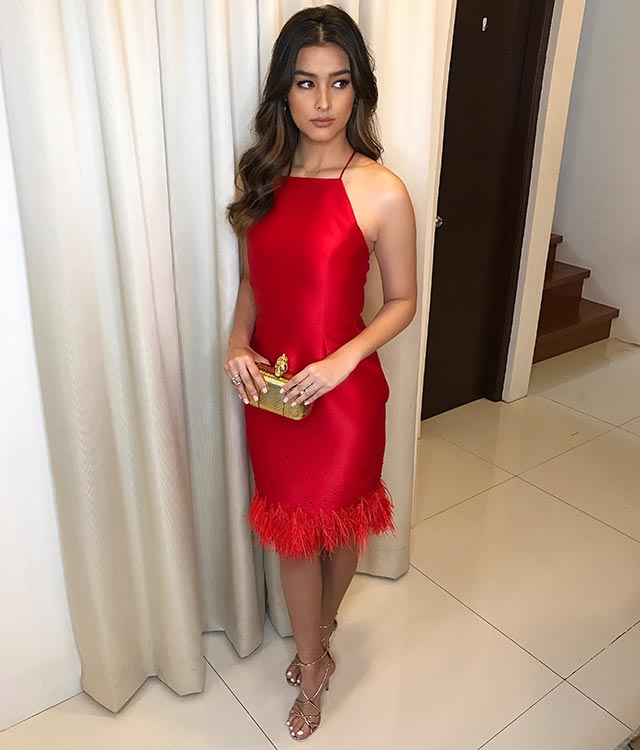 IMAGE Courtesy of Perry Tabora