Once upon a time, there was a four-year-old little boy merrily drawing gowns on his sketchbook. His fascination was ignited by classic Disney flicks he watched about lasses who find their happily ever after. Looking past the poisoned apples and talking animals, his eyes were immediately captivated by the elaborate gowns the princesses donned.
As he came of age, he ventured into carving his own place in the kingdom of fashion, and eventually, had his illustrations come to life in the form of his muses. This tale is no work of fiction, because it is, in fact, the story of 27-year-old Filipino designer Ehrran Montoya.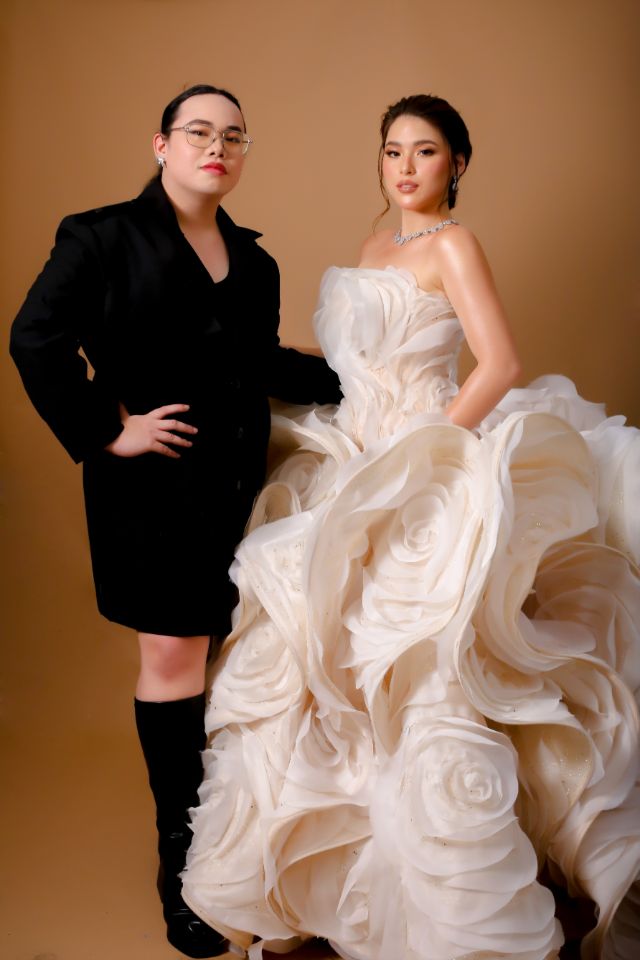 Ehrran's designs have an innate fantastical quality to them that it almost seems like they came to be after the wave of a magic wand. His work has been swathed around personalities he regards as "unapologetically fearless." Celebrity examples include Vice Ganda, Kylie Padilla, and our very own December 2022 cover star Marian Rivera—all of whom wear crowns in today's local scene.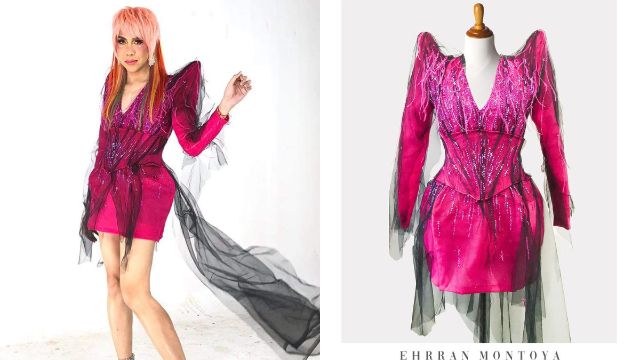 ADVERTISEMENT - CONTINUE READING BELOW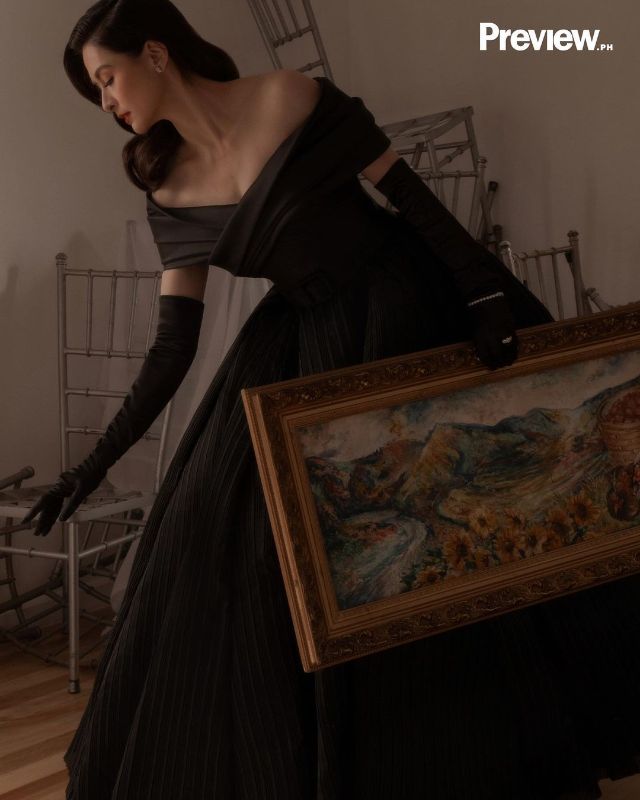 Perusing Ehrran's catalog is a similar experience to reading a fairytale novel where dragons and fairies roam free. In a way, that's his goal: to create wearable art that can suspend anyone's perception of what is "real," even if just for one minute on the catwalk. Still at the beginning of his crusade to become a renowned designer, Ehrran shows great promise, and it wouldn't be farfetched for him to claim his throne.
Preview Designer Spotlight: Ehrran Montoya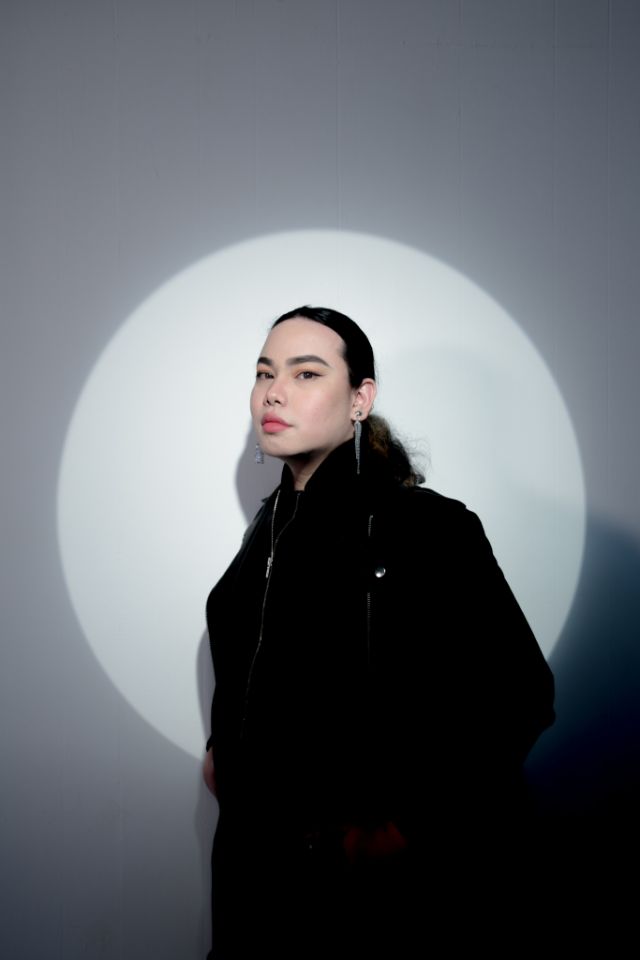 Peerless Paramour
After dressing up his illustrations with ensembles cut from paper, Ehrran's interest in fashion grew even more when he encountered a different set of royals. "[It] started in high school when America's Next Top Model was introduced to me by a friend. From there I got a glimpse of how the industry works. I [got] to know the differences and roles of each creative."
ADVERTISEMENT - CONTINUE READING BELOW
Even when he was watching pop divas like Lady Gaga, Katy Perry, and Rihanna perform, he would always focus on their outlandish costumes and the craftsmanship that most probably went into them. During classes when he was expected to be jotting down notes, he would continue to sketch designs that he dreamt of actually creating.
ADVERTISEMENT - CONTINUE READING BELOW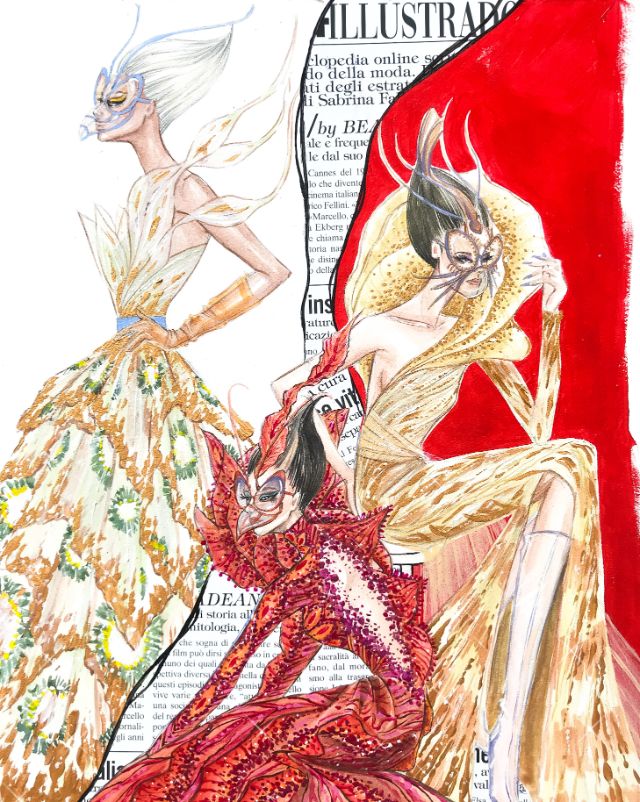 And so, he pursued collegiate studies at the Far Eastern University to formally study art, with an obvious inclination towards fashion visuals. Not one to waste any time, he dedicated himself to putting together a portfolio he can be proud of. After graduating, he found himself as an apprentice to none other than famed Filipino designer Francis Libiran.
ADVERTISEMENT - CONTINUE READING BELOW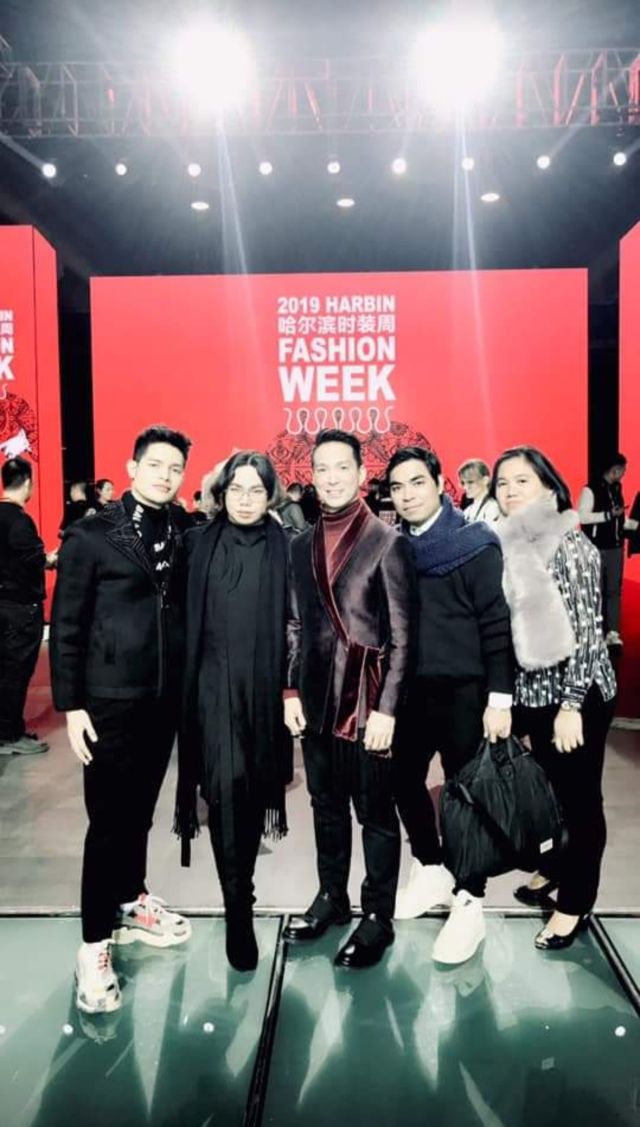 For five years, Ehrran was an associate under the celebrated designer's house and was even elevated to a creative director position for his last year. He expresses that Francis was some sort of fairy godfather to him, saying, "My stay honed me to become the designer I am today. Without that experience [with] him, everything in the production process [would be harder]."
ADVERTISEMENT - CONTINUE READING BELOW
Castles in the Air
Determined to create a name for himself, Ehrran set out to establish his own line of statement pieces that can ignite anyone's whimsy. According to him, his creations are "avant garde in terms of [the] overall look and classic in a way that [they are] still wearable."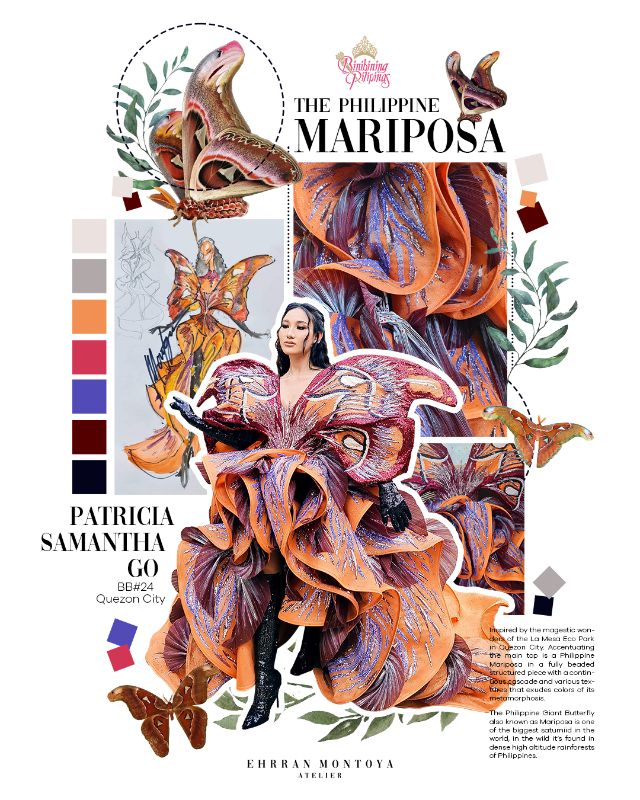 ADVERTISEMENT - CONTINUE READING BELOW
As much as his ensembles look like they came out of fictional realms, their designs are actually derived from images and textures found in nature. "It's like seeing a fairytopia-like universe whenever I line up [my designs] in the work room," Ehrann adds.
"I give time into researching deeply [about] the different worlds [of] forests, lakes, oceans, [and] sometimes fictional fairy movies. I take silhouettes, hues, and textures from rock formations, fungus, corals, stains, reflections, insects, and anything in nature that has patterns and movements."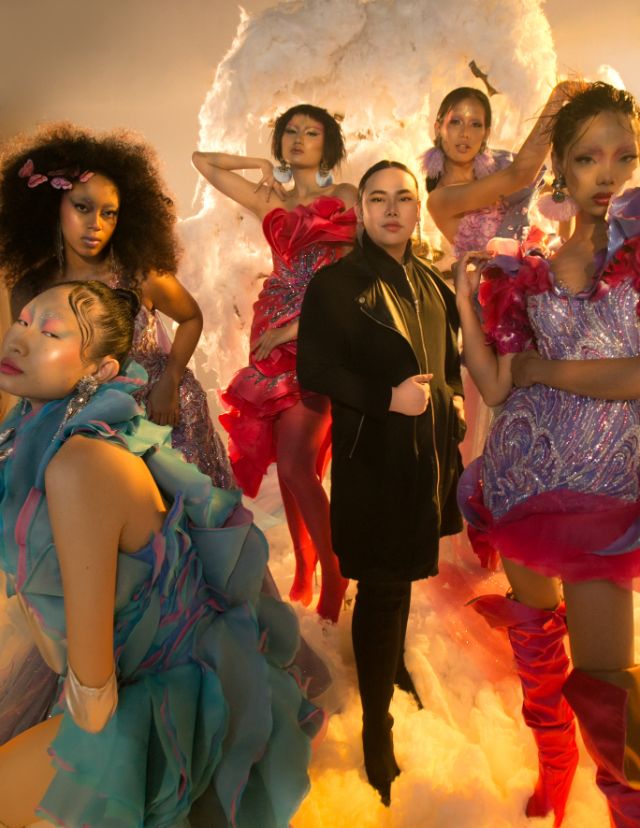 ADVERTISEMENT - CONTINUE READING BELOW
To ensure that his designs come to life the way he envisions them, Ehrran already foresees the materials and swatches he'll be needing even before production. Thanks to his team of suppliers and sewers, he's able to actualize whatever comes to mind, be it a goldfish-inspired costume or a terno dress fashioned from a rose.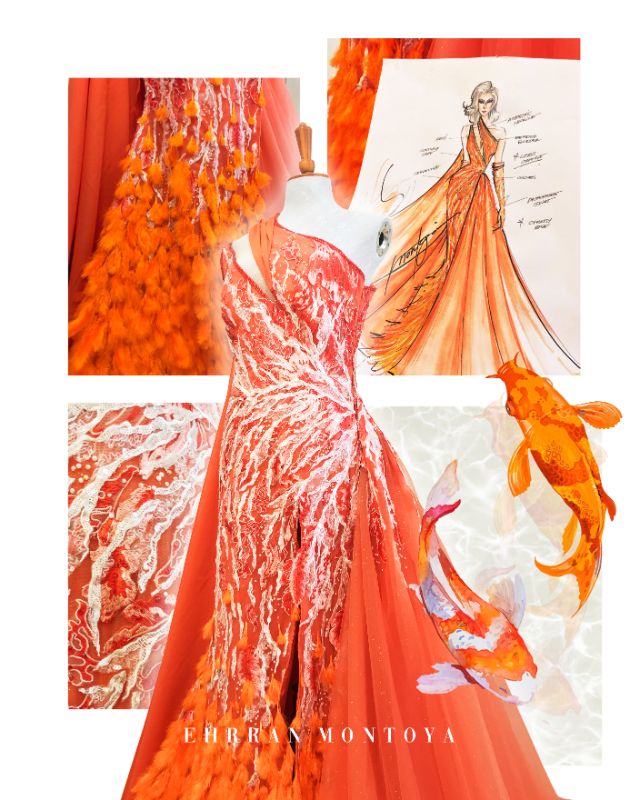 ADVERTISEMENT - CONTINUE READING BELOW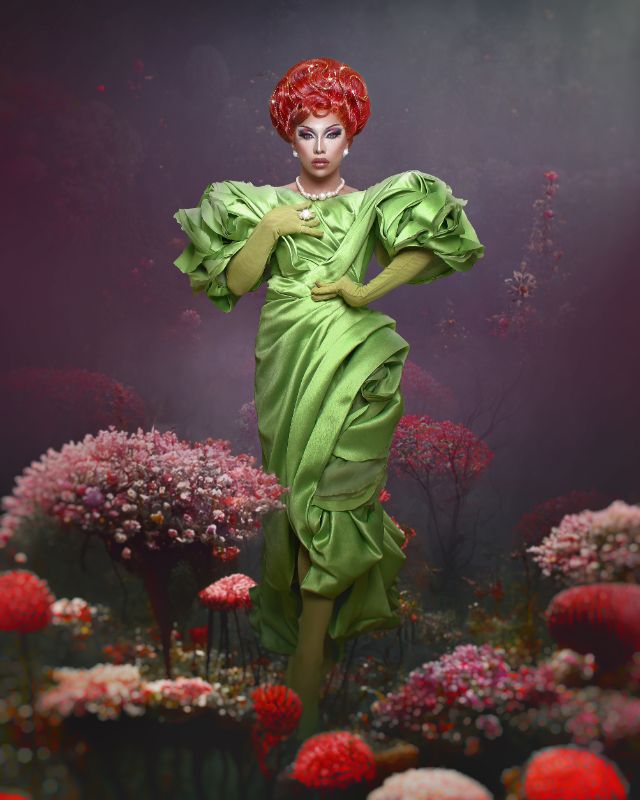 "What I love most about the whole production process is [creating] the layouts, draping, [and manipulating fabrics] myself. It's like creating sculptures. The power [of having] a vision of a finished product even before starting is just so magical," says the 27-year-old.
ADVERTISEMENT - CONTINUE READING BELOW
Crowning Glory
What's made evident throughout Ehrran's journey so far is that originality is always of the utmost importance. He goes as far as stating that citing other designers' work as inspiration "kills the creativity within me."
When presented with pegs from stylists or clients, he makes sure to always impart a distinct Ehrran twist that will make whatever he crafts a definite one of one. "I don't tolerate copying as I am an artist and I believe that I can create better from my [own] vision," he declares.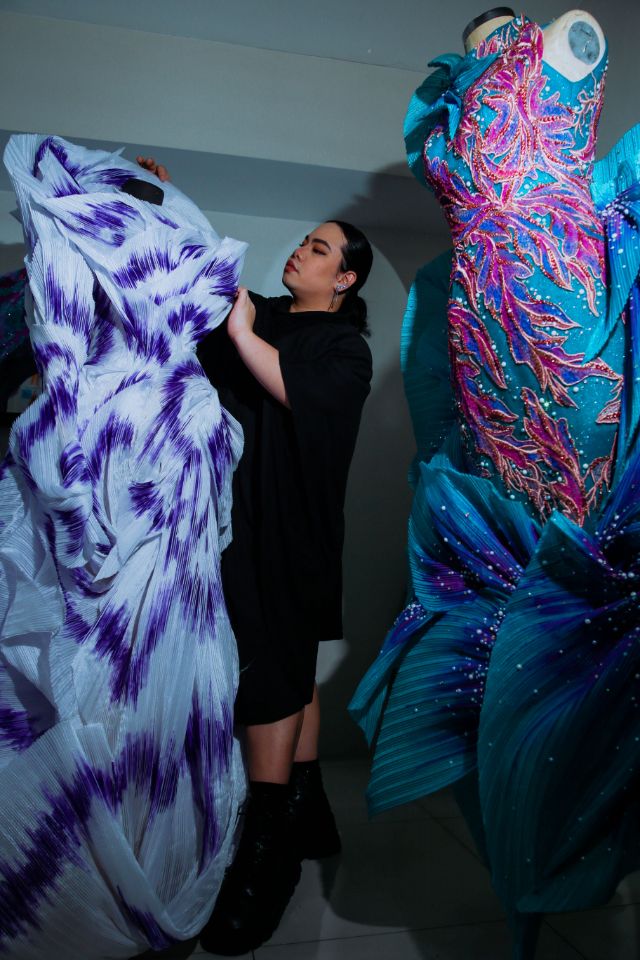 ADVERTISEMENT - CONTINUE READING BELOW
When all the regalia is taken away, each dress or costume Ehrran has come up with serves as a love letter to his younger self, who only dreamt about having stars wear his designs, much less hold his own fashion show. There's a constant eagerness he works with whenever he creates, and it's something he never hesitates to act upon.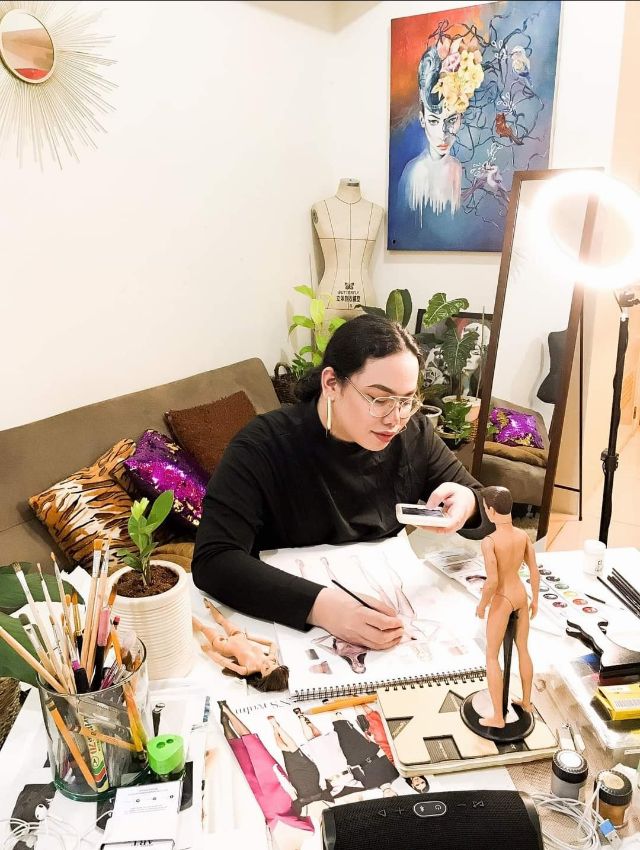 ADVERTISEMENT - CONTINUE READING BELOW
For Ehrran, this desire to create is instilled in all of us, and as difficult as it may be, we have an obligation to manifest it. "Always stick to your aesthetic. Don't be afraid to step out of the box because you'll know more about yourself out there. Expect that you'll be facing a lot of challenges, but [trust that] you'll learn a lot on the way and it's always another step ahead if you just keep on learning," he says to any aspiring designers.
Follow Ehrran Montoya on Instagram here.
Related Stories from Preview.ph
drag
Hey, Preview readers! Follow us on Facebook, Instagram, YouTube, Tiktok, and Twitter to stay up to speed on all things trendy and creative. We'll curate the most stylish feed for you!