There's a lot to be said about pageant dresses. They're oftentimes too shiny, too glittery, too exaggerated, and therefore too tacky for our taste, which makes them less likely to be pegged as opposed to red carpet gowns that are ripped straight off the runway. However, at this year's evening gown competition at the Miss Universe pageant, it seemed as if the styling teams finally ditched their old ways and went for classy evening frocks instead.
Here, we give you all the looks from the Miss Universe candidates' preliminary evening gown competition, as well as the editors' picks from the Top 10 contestants' evening gowns, ranked from best to worst. Let's begin!
1. Colombia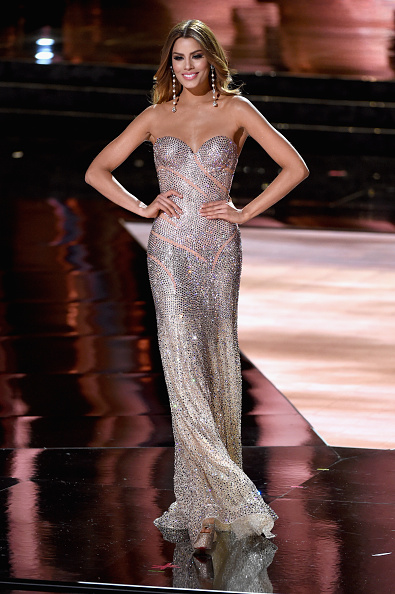 She may not have won the crown but Ariadna Gutierrez certainly tops our list for the best evening gown with her shimmering metallic corseted dress.
2. France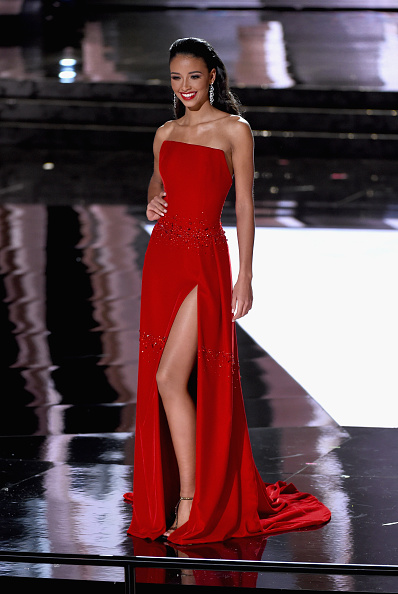 ADVERTISEMENT - CONTINUE READING BELOW
Up on the second spot is Miss France Flora Coquerel with her bright red, straight neckline strapless dress. The thigh-high slit is on point!
3. Australia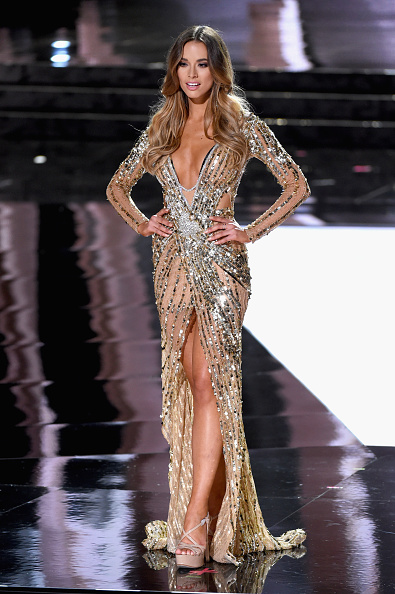 Pageant dresses always tend to be overly embellished but here we see it done tastefully with the long sleeves, deep neckline and center slit.
4. Philippines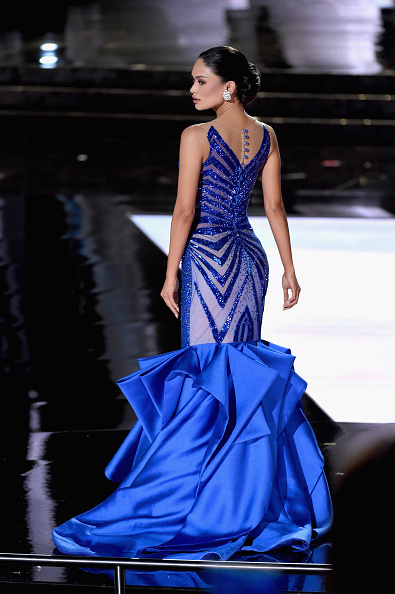 Blue was definitely a good color choice since it perfectly matched the gems on her new Miss Universe crown.
5. USA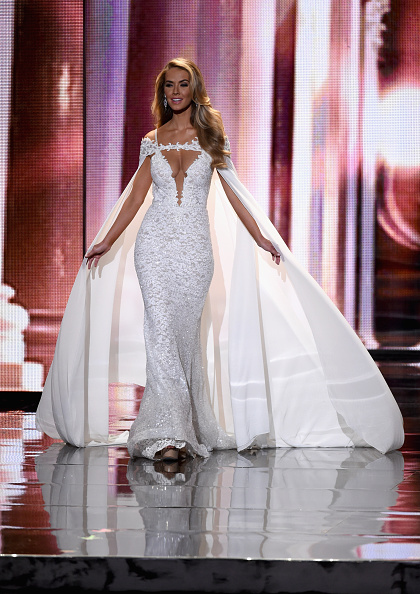 ADVERTISEMENT - CONTINUE READING BELOW
The cape gave us major Elsa vibes but by the time Miss USA Olivia Jordan took it off for the Q&A, the look shifted from Disney princess to '90s beauty queen with the slim straps and white lace.
6. Thailand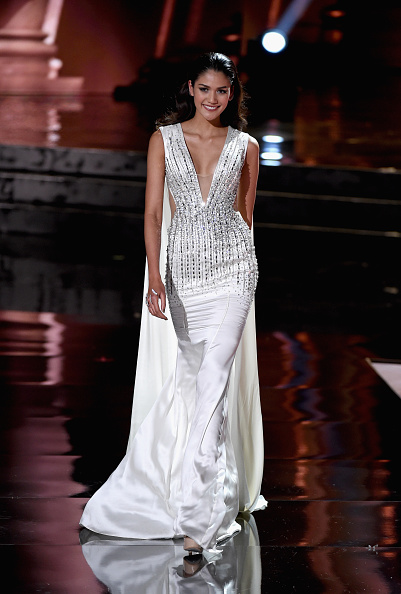 Kudos to Miss Thailand Aniporn Chalermburanawong for her innovative Tuk Tuk costume. Sadly, the cape also reminded us of Frozen.
7. Curacao and Dominican Republic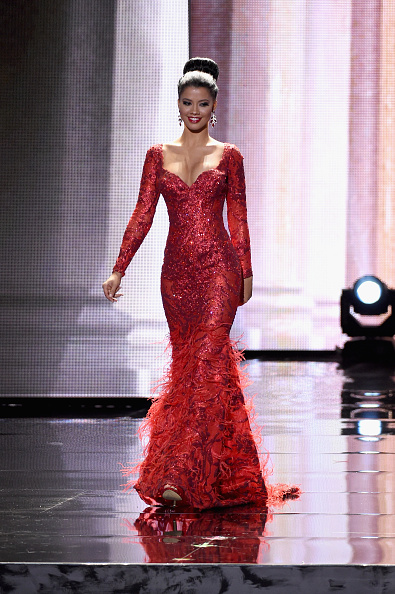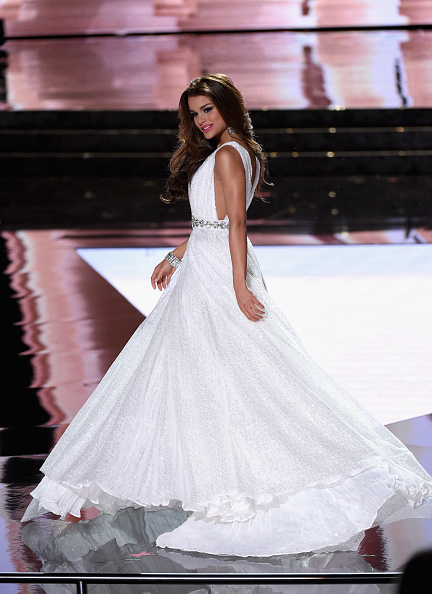 ADVERTISEMENT - CONTINUE READING BELOW
Miss Curacao and Miss Dominican Republic tie on the 7th spot for very different reasons. Curacao's muse had too much going on with her long-sleeved fully embellished frock that even came with feathers on the bottom while Dominican Republic's bet played it way too safe with the billowing white halter dress.
8. Venezuela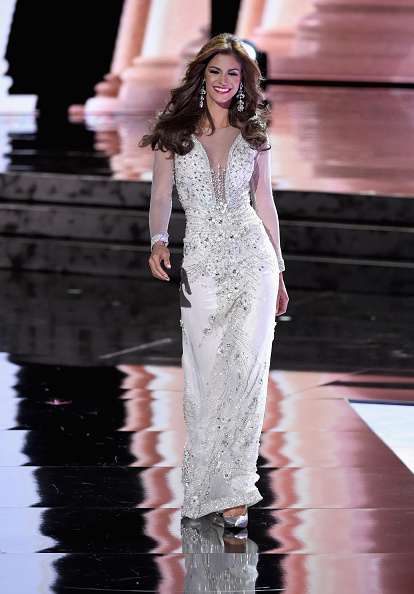 Embellishments on a dress can easily make the design look tacky especially when placed on the wrong parts. There's just too much going on in this dress and the sheer white tulle sleeves only made it worse.
9. Japan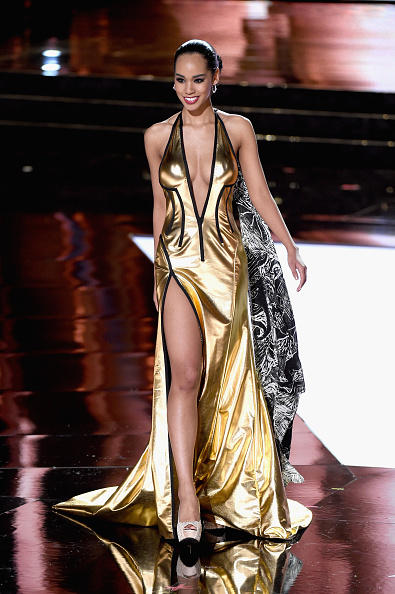 Remember when Jennifer Lawrence turned up at the first Hunger Games movie premier in that gold lame Prabal Gurung number? It was flawless. Pretty sure it was the same look Miss Japan was trying to go for but, unfortunately for her, it just looked drab. And what's with the scarf floating behind her?
ADVERTISEMENT - CONTINUE READING BELOW
Click on the galleries below to see all the evening gowns from the preliminary competition.
(Photos from Ethan Miller | Getty and WENN)