The coronavirus pandemic has affected the world in different ways and continues to challenge the human spirit. Each person has their own story to tell, and I would like to share my own.
I am fortunate and grateful that I am safe at home during this community quarantine. My family's daily concern is getting food on the table, so I help my mom out with the groceries and with keeping the house in check. I have also been working from home even before the quarantine was imposed, so my daily routine consists of work, household chores, and enjoying the time left for myself. As someone who enjoys staying at home and spending time with family, I thought that the month-long quarantine, which has now been extended, would never get to me—until two weeks ago.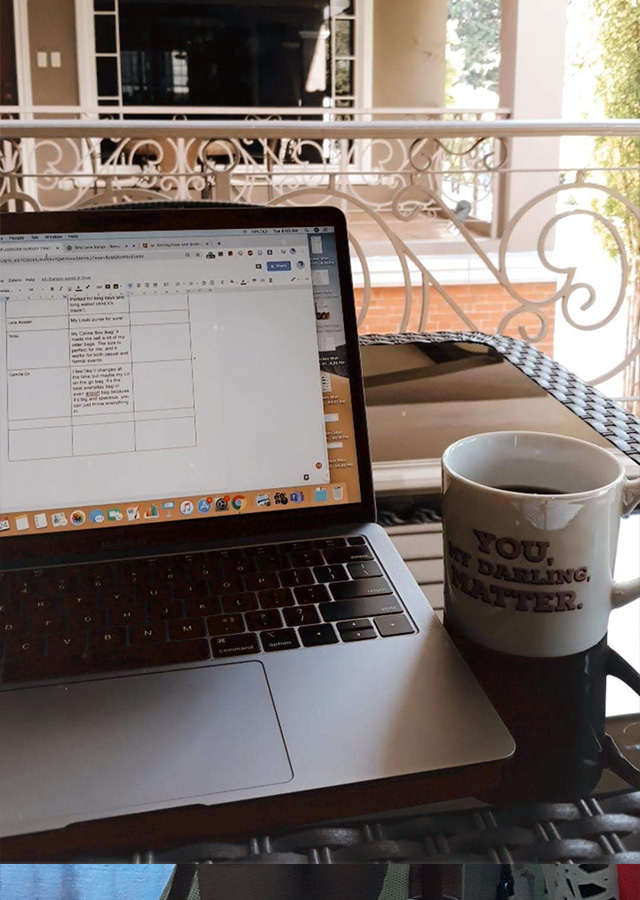 ADVERTISEMENT - CONTINUE READING BELOW
It was the middle of the week, and I noticed that I suddenly became irritable. Although my mood swings are something very normal for me (my family's used to it, too), it was a feeling that was hard to understand because there was no direct stimulus. I then went through the motions of the day—work, eat, work, eat—feeling empty, and yet, I also felt something brewing inside me that wanted to explode. I felt like crying. I wanted to cry. I needed to cry.
It was then that I knew that the quarantine had finally got to me. Perhaps the monotony of being indoors triggered my pent up emotions and thoughts, which have always been at the back of my head.
As someone who values mental health, I knew that I needed to deal with the situation proactively. And so, I resorted to things I usually do whenever melancholy strikes: pray, exercise, try to smile. But despite my efforts, I couldn't shake off that dark monster within me.
CONTINUE READING BELOW
Recommended Videos
I then decided that I needed to try something different. I had been reading a lot of articles of work-from-home outfits, and while yes, I had been sprucing myself up a little by putting on a clean shirt, shorts, and my pearl earrings, that wasn't exactly a "work-from-home OOTD." As someone who finds dressing up such a thrill, I figured, why not go all out?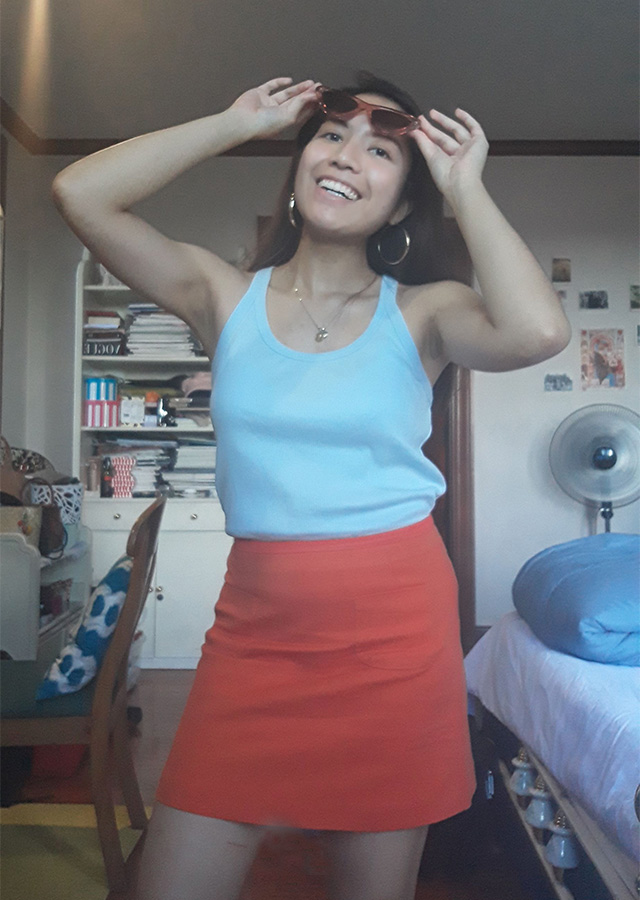 ADVERTISEMENT - CONTINUE READING BELOW
The following Monday, I dragged myself out of bed, determined to recover the sense of joy that I had lost. Colors make me happy, I thought to myself. And so, I brought out my favorite orange mini skirt that never fails to remind me of the swinging '60s, and matched that with a sky blue tank top because pastels are always a good idea. I finished it off with my largest pair of gold hoop earrings and padded downstairs for breakfast.
"Where are you going?" my mother said when she saw my outfit. I caught a glimpse of my reflection on the glass cupboard, looked back at her, and smiled. I zoomed up the stairs, ready for work, and remembered that I hadn't been using my sticky notes to jot down my to-do list. That was what I used to do back in the office. Since I had recalled that essential, I realized that I might as well think of other things I needed to be productive. I cleaned up my workspace, gathered my chargers and extension cord, and filled my 1-liter jug with water. I am so ready for work, I thought to myself.
ADVERTISEMENT - CONTINUE READING BELOW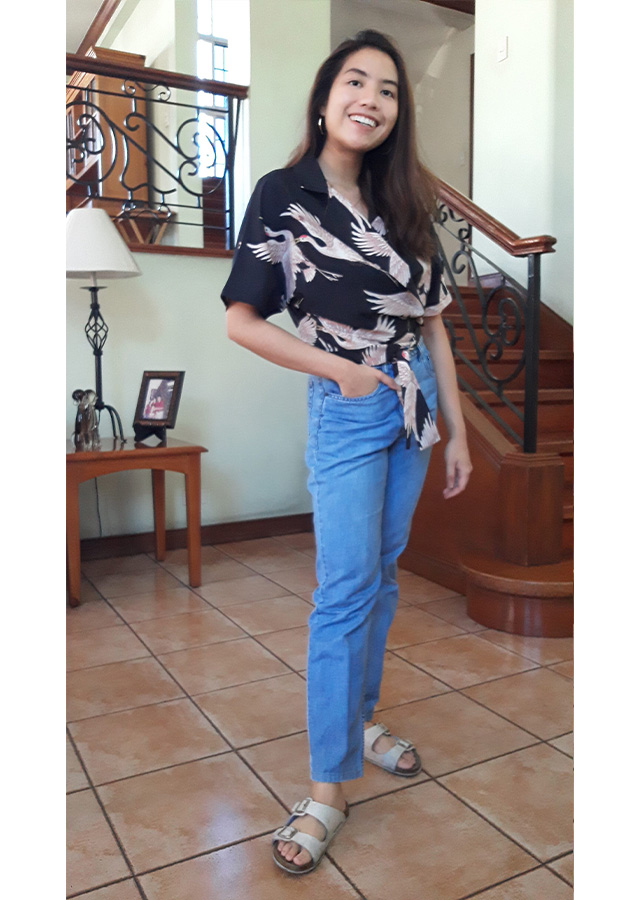 From then on, my mornings always started with an outfit to match my mood. I would then go through my new routine of breakfast and work prep, all while being mindful of myself and my surroundings—a technique I had always used before, it faded from my recent daily habits. It was that little time I allotted in the morning that puts me in a good mood, and it's that mood that kept my spirits up throughout the day. This simple scheme made each day of that week a good day. I was the happiest I had been that whole quarantine (not exaggerating), and my parents could tell.
ADVERTISEMENT - CONTINUE READING BELOW
"You're in a good mood today," my dad noted twice that week. Of course, he also noticed my fabulous outfits. "Why are you dressed like that?" he said. "No reason," I replied. But in fact, there was a reason. I realized that dressing up is the key to jumpstarting my morning routine. By allotting time for that, I invest in a good mood, and consequently, a great day.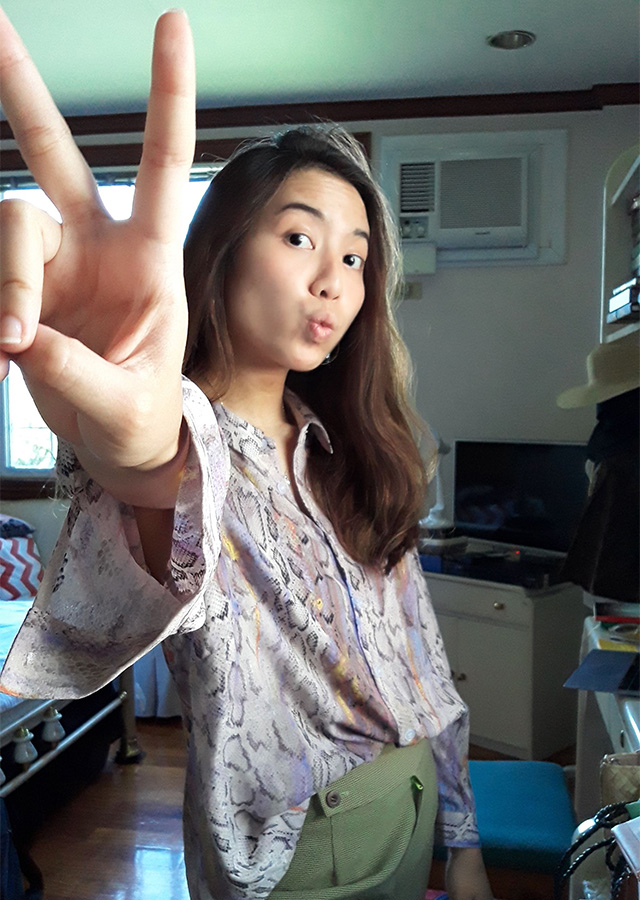 ADVERTISEMENT - CONTINUE READING BELOW
I haven't stopped getting dressed up at home since then, and I've never felt more relaxed and happy. If you're looking to try this out yourself, here are my top three reasons why you should:
1. It helps you become more mindful
What makes dressing up so therapeutic is the thought you put into the details. If you think about it, every outfit starts with asking yourself, "What do I feel like wearing today? What's my mood?" Dressing up gives you the opportunity to acknowledge your feelings and your current mindset, and what makes it so therapeutic is that you get to express that mood in a creative way. Each day comes with a different set of emotions, and processing those things in the morning helps you become more mindful of yourself throughout the day.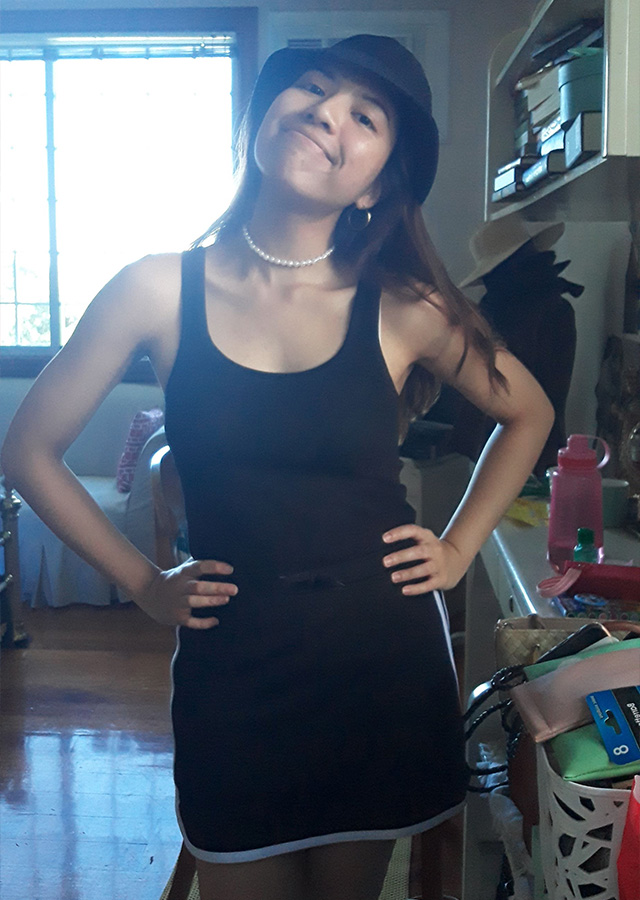 ADVERTISEMENT - CONTINUE READING BELOW
2. It makes you more productive
The idiom "getting up on the wrong side of the bed" suggests that starting your day right matters. Before my work-from-home outfits experiment, I found that my irritable morning mood always resulted in "bad workdays." Now, the same holds true for whenever I get dressed up—the good vibes result in productive workdays.
Since dressing up helps you become more mindful, you are able to handle stress and anxiety effectively. This enables you to get more work done!
3. It makes home life more exciting
It's not every day that you get to look all fancy at home, but it's exactly the novelty of it that will make ordinary home life a little more exciting. Plus, there's also the fact that no one from the "outside world" can see you, so you're free to experiment on looks you've always wanted to try!
ADVERTISEMENT - CONTINUE READING BELOW
Related Stories from Preview.ph
Hey, Preview readers! Follow us on Facebook, Instagram, YouTube, Tiktok, and Twitter to stay up to speed on all things trendy and creative. We'll curate the most stylish feed for you!