If you've been on the internet long enough, then you'll know that Cecile Van Straten, or more popularly known as Chuvaness, is a unique style force online (and even IRL, actually). Her eccentric sense of fashion is something we've always loved at Preview, which made her part of our Best Dressed list back in 2014. So when we heard about her collab with National Bookstore, which involves cute fashion illustrations, we couldn't help but get more than excited!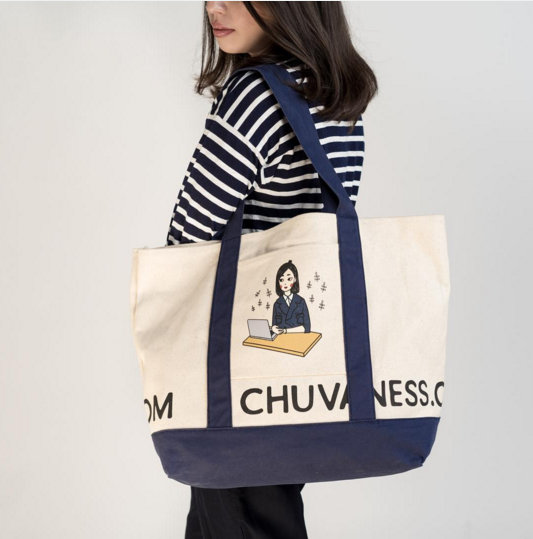 IMAGE INSTAGRAM/nbsalert
IMAGE INSTAGRAM nbsalert
In an exclusive Q&A below, asked Cecile about her chic and kawaii line for NBS that is so signature "Chuvaness."
ADVERTISEMENT - CONTINUE READING BELOW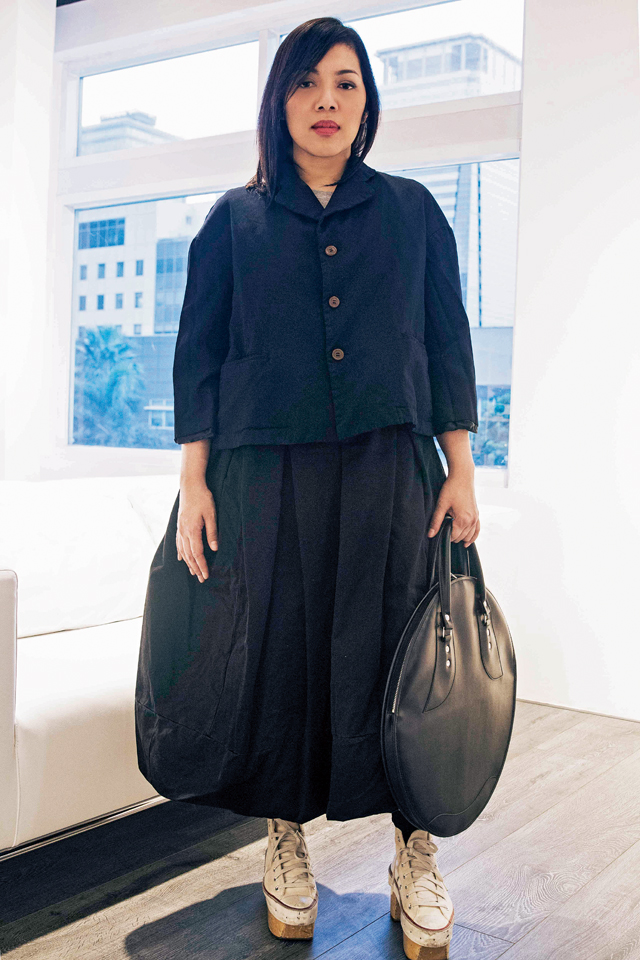 IMAGE Koji Arboleda
Cecile decked out in head-to-toe Comme des Garçons.
We LOVE your collab with NBS, how did it come about? What inspired you to get into stationary and the like?
"When Rajo Laurel collaborated with National Book Store in 2013, I was instantly jealous. Right there during his launch, I told NBS if I could do one, too. In 2015 we started actively meeting about it until my collab launched this August 2016."
Have you always been a fan of stationary and office supplies? Were you the collector type?
"Yes! When I was in 3rd grade during the '70s we collected Hallmark stationaries. It started there. I still go stationary shopping up to now even though I have drawers full at home. I also love shopping in Tokyo—at Ginza Hands, Loft, Shimojima, Tokyu Hands. I look at stationary all the time so my products were inspired by all those stores.
The illustrations are super cute! Could you tell us the story behind them?
"At first I wanted to use a Russian illustrator, but she was asking too many questions about royalty etc. which I couldn't answer. I don't like struggling, so I looked around and found Keeshia Felipe on Instagram after she made a drawing of my sister Ana.
ADVERTISEMENT - CONTINUE READING BELOW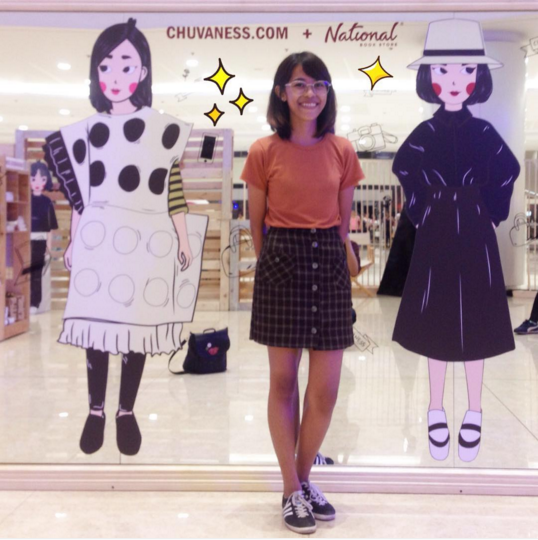 IMAGE INSTAGRAM keeshuuu
Keeshia, the illustrator for the Chuvaness x NBS collab.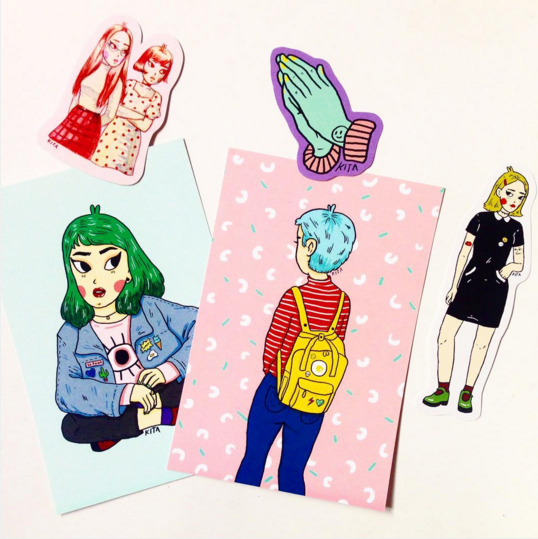 IMAGE INSTAGRAM keeshuuu
You can find more of Keeshia's awesome illustrations on her IG, @keeshuuu.
"She's a young artist from Bulacan. We met up two or three times only. We sat together and I gave her pegs and she drew them in front of me until we got the look I was going for."
Could we ask you a few questions about the outfits you had illustrated? You have a lot of blacks in your closet; about how many black tops and pants do you have? What makes them stand out?
ADVERTISEMENT - CONTINUE READING BELOW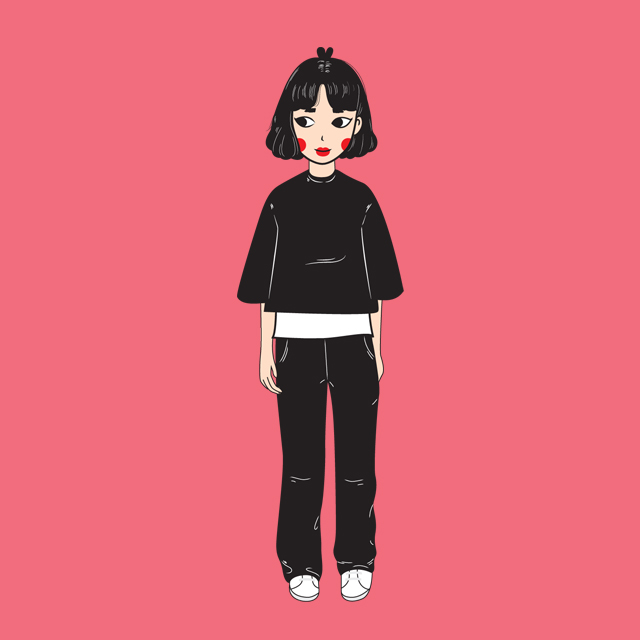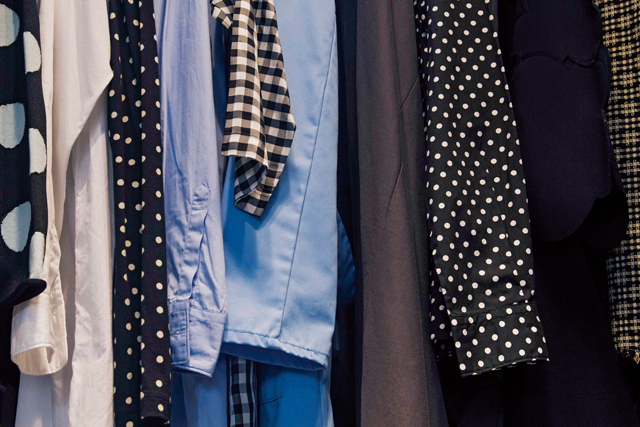 IMAGE Koji Abroleda
A shot of Cecile's closet as seen in our July 2014 issue.
"Maybe 80 percent of my stuff is black or navy. This outfit is by Jacquemus. I have never worn the top because it is way too big. It looks like XXXL. I am swimming in it."
This red dress is bright and bubbly, and obviously not black like most of your outfits. Could you tell us the shopping story behind this dress?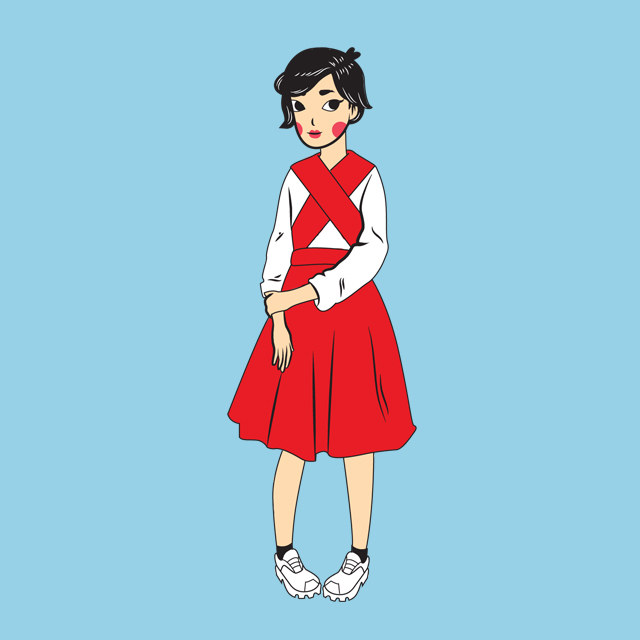 ADVERTISEMENT - CONTINUE READING BELOW
"This is by Yulia Yefimtchuk, which I purchased at Opening Ceremony but never wore because it's a size two and I'm size six to eight. Sayang my money…"
We know you love interesting hats and all sorts of hair adornments, too. Where is this straw hat from? And those flatforms?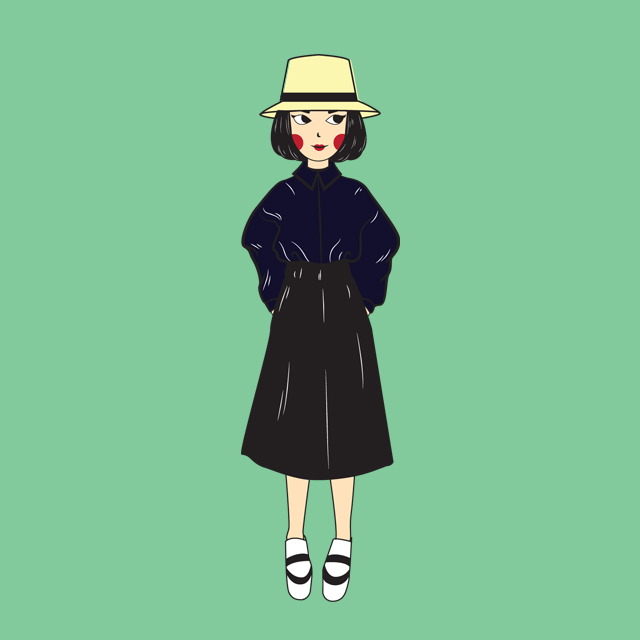 "This is a Celine dress with Celine shoes. I don't own this outfit, only the hat, which is by Maison Michel."
This look is a lot simpler than the rest, what's your favorite thing about it?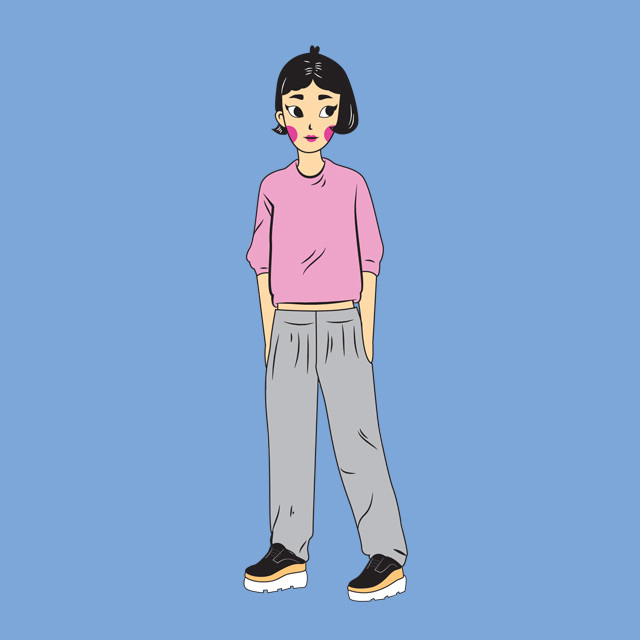 "Oh, this is Stella McCartney. I love her shoes. I got them from Adora. I also love pink and gray."
ADVERTISEMENT - CONTINUE READING BELOW
We remember this well because it was part of your Preview best dressed feature. What made you decide to get this outfit?
IMAGE Koji Arboleda
"My husband and I were at Comme des Garçons in Aoyama when he spotted this dress. I tried it on and fell in love with it. It's my favorite piece in my closet. It's by Junya Watanabe."
We also know that you have this in black, what made you decide to get it in pink too?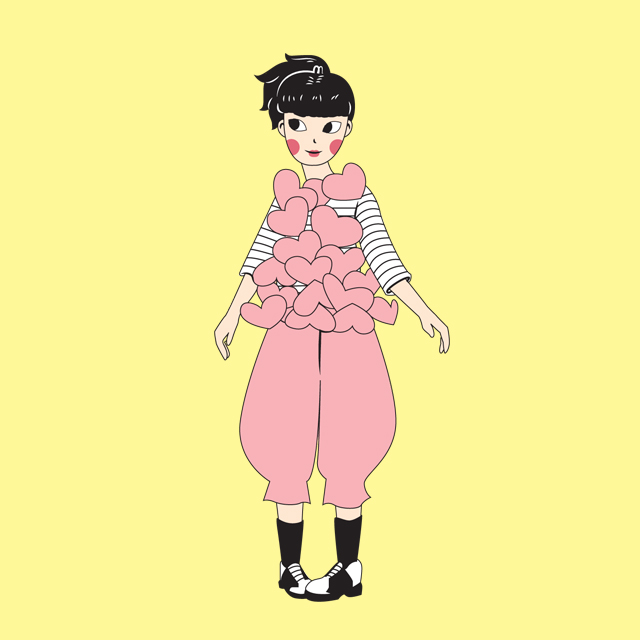 ADVERTISEMENT - CONTINUE READING BELOW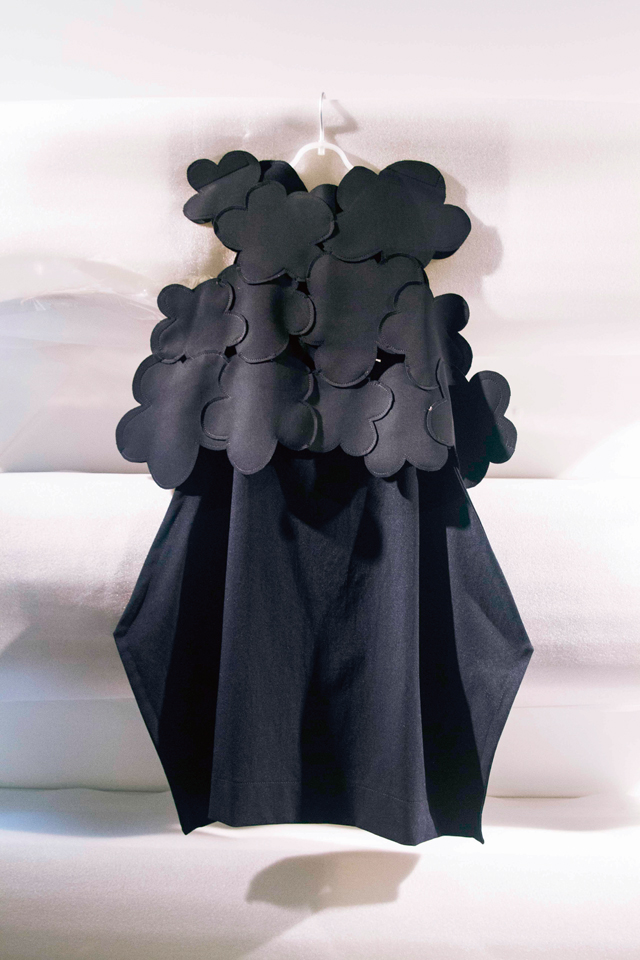 IMAGE Koji Arboleda
The black version we photographed for our Best Dressed feature with Cecile back in July 2014
"LOL. Yes, I have it in black. You have amazing memory. I also have it in a dress form. It's by Junya Watanabe. I almost bought the pink one but I changed my mind. I have regretted it since."
Last question. Did you have some sort of criteria while you were picking out which outfits you wanted illustrated?
"Oh, just what I was feeling at the moment. I mostly work with spontaneity."