Doutzen Kroes quit Victoria's Secret in December.

The 30-year-old model ended her contract with the underwear giant at the end of last year after being offered a new "business opportunity," their senior creative director Ed Razek, confirmed on his Instagram account yesterday.

The news comes just days after Ed had announced 22-year-old Karlie Kloss would also be hanging up her angel wings to focus on her other commitments.

He wrote, "After I posted the news about Karlie Kloss leaving VS I got a number of texts asking me why I hadn't said anything about Doutzen leaving at the end of last year. Fair question. The simple answer is I should have. Doutzen had a lucrative opportunity in Europe and it would have conflicted with her VS obligations.

"So, at her agencies request, we released her from contract. There was no conflict. No animosity. None of the nonsense I've read on Instagram. She had a great business opportunity, and I wanted to be fair to someone I adore and respect. That's all. I honestly believe Doutzen is one of the most stunningly beautiful people in the world. And I always will. I have told her that many times. Now you know. (sic)"

Doutzen, who started modelling for the brand in 2004, was given her wings 2008.
ADVERTISEMENT - CONTINUE READING BELOW
CONTINUE READING BELOW
Recommended Videos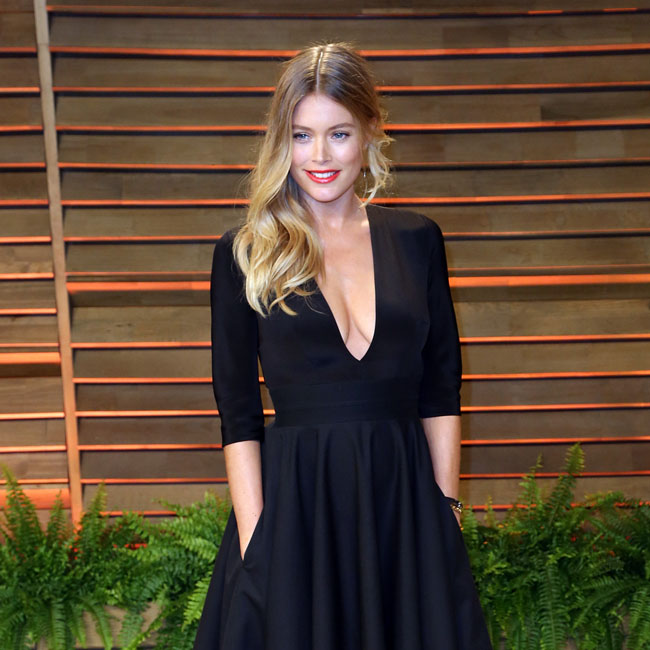 Meanwhile, Karlie, who joined the underwear giant as one of their iconic angels in 2011 aged just 18, will end her collaboration with the company when her contact runs out this year due to her already jam-packed schedule.

Ed said of the star, who is also set to begin studies at NYU, "Karlie and I met several months ago to discuss the many things she hoped to do in her life and career. As we talked, it became clear that she would not have the time to fulfill her myriad commitments. Reluctantly, we agreed she would leave the brand at the end of her contract.

"Karlie is one of a kind, a very close friend, someone I truly admire and love. She is, without question, one of the best models ever. But she is an even better person. Her future is unlimited, and I am excited to see all the good she will do. Karlie Kloss will always be an Angel to me."

However, a source has since told the New York Post newspaper that the pair have quit because they are being underpaid. It is thought the beauties' pay packets are much smaller than those of older VS stars including Brazilian-born Alessandra Ambrosio, 33.

The insider explained, "The money isn't what it used to be. Older contracts like Alessandra Ambrosio were in the millions, now they're like $100,000."
ADVERTISEMENT - CONTINUE READING BELOW