With all the talk about #freethenipple these days, it's becoming more and more difficult to fight the temptation to go braless. It just looks so comfortable! And although we're not ready to swear off bras forever yet, on some days, having a wire and padding constricting our chests is simply a no-go. That said, here are our favorite ways to secretly go bra-free:
EASY: Cheat with bralettes and padded crop tops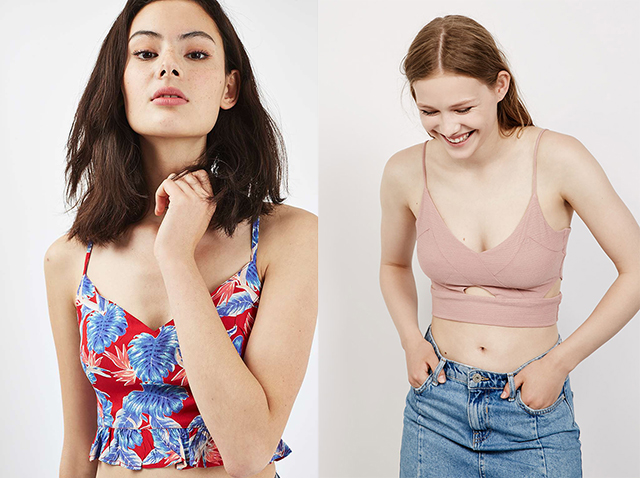 ADVERTISEMENT - CONTINUE READING BELOW
IMAGE Topshop, Bershka
The easiest way to forego wearing a bra is by replacing it with something that looks wildly similar but covers you up a little bit more. Bralettes, padded crop tops, and sometimes camisoles layered over shirts are thankfully considered more wearable recently.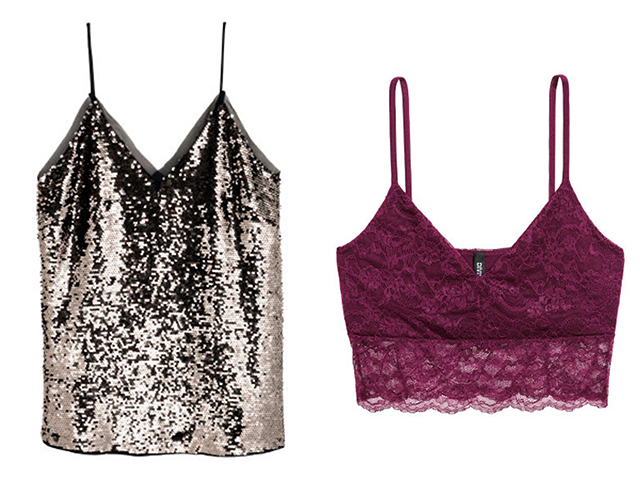 IMAGE H&M
H&M Sequined Camisole Top, 2290; and lace bustier, P699, SM Megamall
ADVERTISEMENT - CONTINUE READING BELOW
MODERATE: Hide under your chunky knits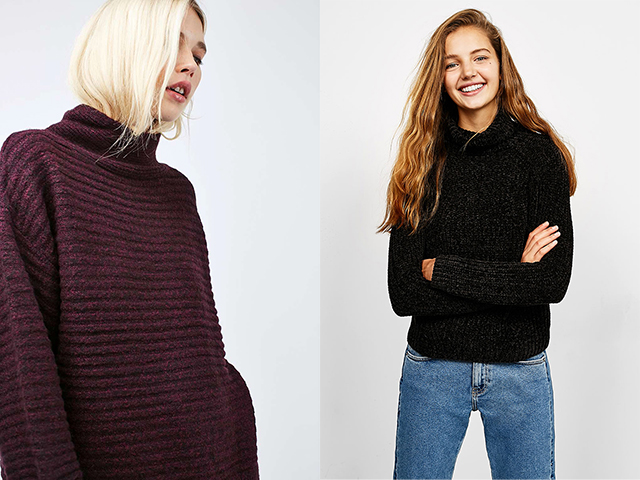 IMAGE Topshop, Bershka
For the chilly months, maximum comfort is a must. And under your comfiest chunky knits, not only will you be warm and cozy, the thick fabric can also let you get away with going braless. Wrap a scarf around your neck for extra coverage if you wish!
ADVERTISEMENT - CONTINUE READING BELOW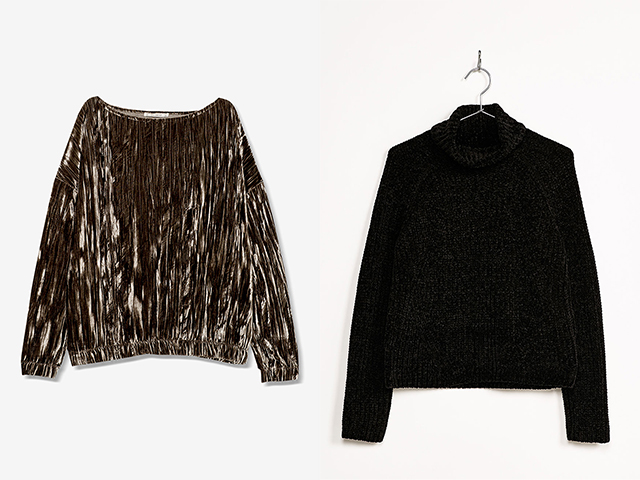 IMAGE Pull and Bear, Bershka
Pull and Bear Velvet Sweatshirt, P1595; Bershka Roll Neck Chenille Sweater, P1595, SM Megamall
HARD: Experiment with denim pieces
ADVERTISEMENT - CONTINUE READING BELOW
IMAGE Topshop, Pull and Bear
Denim can be the most forgiving fabric if you aim to go braless. Denim dungarees, for one, offers good coverage up until the chest. And denim tops usually have linings and buttons that fall exactly on the areas where you need distracting texture on. Take this into consideration the next time you go shopping for your braless outfits!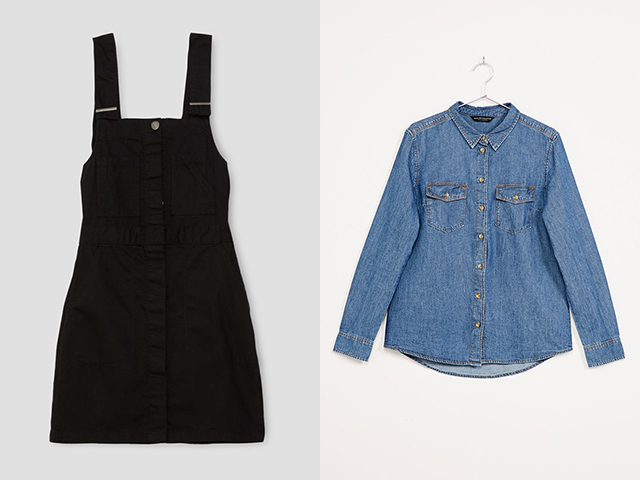 ADVERTISEMENT - CONTINUE READING BELOW
IMAGE Pull and Bear, Bershka
Pull and Bear Denim Dungarees, P1095; Bershka Denim Pocket Top, P1395, SM Megamall