On August 19, Ballet Philippines is set to present yet another spectacle featuring a ballet scored by Russian composer Igor Stravinsky, The Firebird. In anticipation of the performance, Style Bible looks into the area of ballet often hidden behind closed doors: the creation of costumes. We're not familiar with the intense process that goes into the making of each dancer's attire on stage. However, we did find a link to discovering its intricacies: Mark Higgins, a visionary painter and the co-director of Slim's Fashion and Arts School, who collaborated with Ballet Philippines for Firebird's costume design.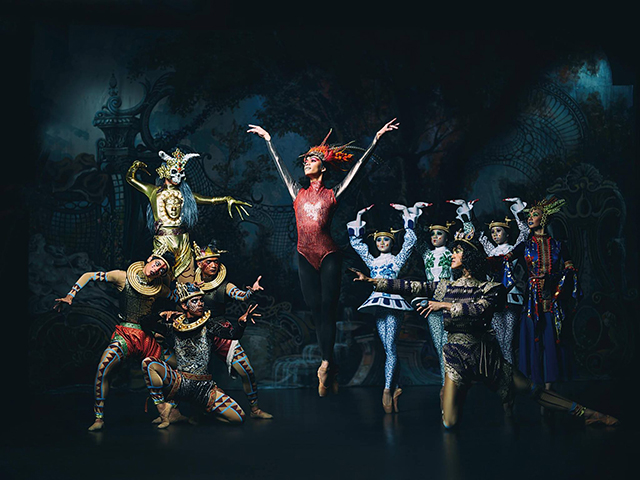 ADVERTISEMENT - CONTINUE READING BELOW
For its Manila staging, a reimagined version with a pre-Hispanic setting will be showcased, so Firebird is almost as much about fashion as dance. We do know that costumes play a key role in ballet as they add another visual dimension to the performance. But how different is designing ballet costumes from couture?
In the interview below, Mark takes us behind the scenes, walks us through the entire process, and discusses why we need to expose and explore the art of ballet costume design. Read on!
How did you get into designing ballet costumes?
Well, my first adventure doing costumes was 20 years ago when I designed the costumes for Trumpets' The Lion, The Witch and The Wardrobe, which was an original Filipino musical adaptation of the C.S. Lewis book. The story was very close to my heart, as I grew up reading it, so when Audie Gemora asked me if I had ever thought of doing stage costumes and would I be interested in having a crack at this musical, I said 'Yes.' Their choreographer was Agnes Locsin, who became a friend, and soon after that she asked me if I would design ballet costumes for a new dance piece she was creating with the music of Richard Strauss, The For Last Songs, which I also did. Those were my first and only experiences doing stage and ballet costumes, but both times I did not actually make them. Then 20 years later, Paul Morales, the artistic director of Ballet Philippines became a friend of mine. He came to visit our school one day and out of the blue asked me if I would consider designing the costumes for a new version of the Firebird—this time set in the ancient Philippines, long before the arrival of Spain, a historical period I have been immersed in lately. I realized this would be the perfect time for me to show my support for Ballet Philippines. Also, I thought this would be a great opportunity for our students to become more exposed to the performing arts and experience creating costumes for stage, so this ballet is actually a collaboration between Ballet Philippines and Slim's Fashion & Arts School.
CONTINUE READING BELOW
Recommended Videos
A discussion between Mark and Paul
How many costumes did you design for Firebird?
I designed 15 costumes, eight of which we actually used. I did several studies of the sorcerer and the lead princess, which George Birkadze the choreographer would send me his feedback on—I had to learn what should not be covered up on the body, to understand the 'protocol' of ballet costumes, as well as what I felt he wanted for certain characters. We emailed each other A LOT. And I asked for a lot of advice from Paul Morales.
ADVERTISEMENT - CONTINUE READING BELOW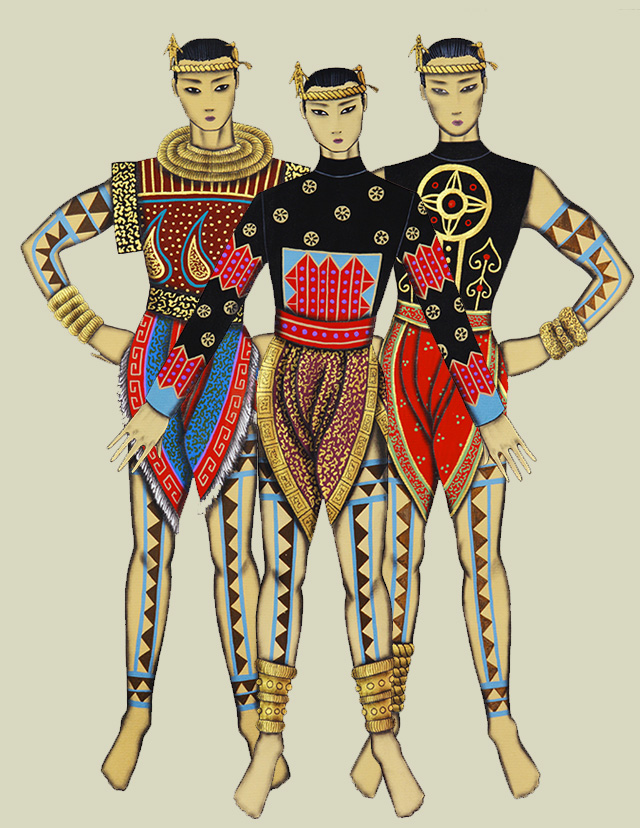 What inspired your designs?
There is not really a lot of source material on what the ancient, pre-Hispanic Philippines actually looked like—but my two biggest references were for visuals: the Boxer Codex and in text, Antonio Pigafetta's manuscript on the voyage of Ferdinand Magellan. But if you do study the history of pre-Hispanic Philippines, a landscape of cultural influences emerge that will guide your direction, so I also used some influences from Southeast Asia, India, China, and Central Asia.
ADVERTISEMENT - CONTINUE READING BELOW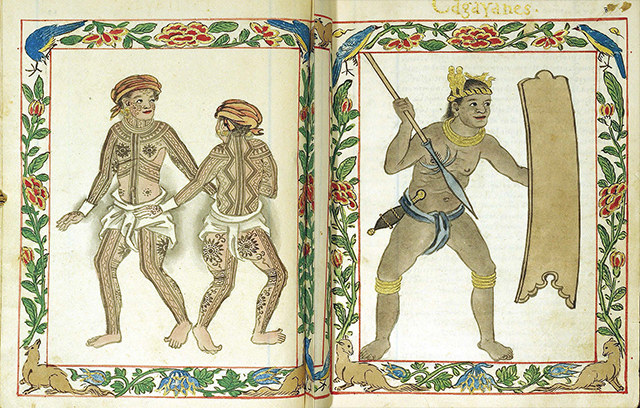 The Boxer Codex
What kind of materials did you use for the costumes? Did you have difficulty in sourcing these materials?
The materials came from Divisoria, Shell Canvas, SM Department Store, hardware stores, India, Hong Kong—quite a few sources from cheap to costly. I was quite single-minded when it came to what I DIDN'T want the costumes to look like, so sourcing wasn't that difficult or daunting. We used everything from silk fabrics and brocade to upholstery, from plastic tubing for air-conditioning and even children's toys. On the other hand, I also used 23-carat gold leaf on some of the headdresses, as well as keshi pearls and semi-precious stones like red coral, turquoise, and lapis lazuli.
ADVERTISEMENT - CONTINUE READING BELOW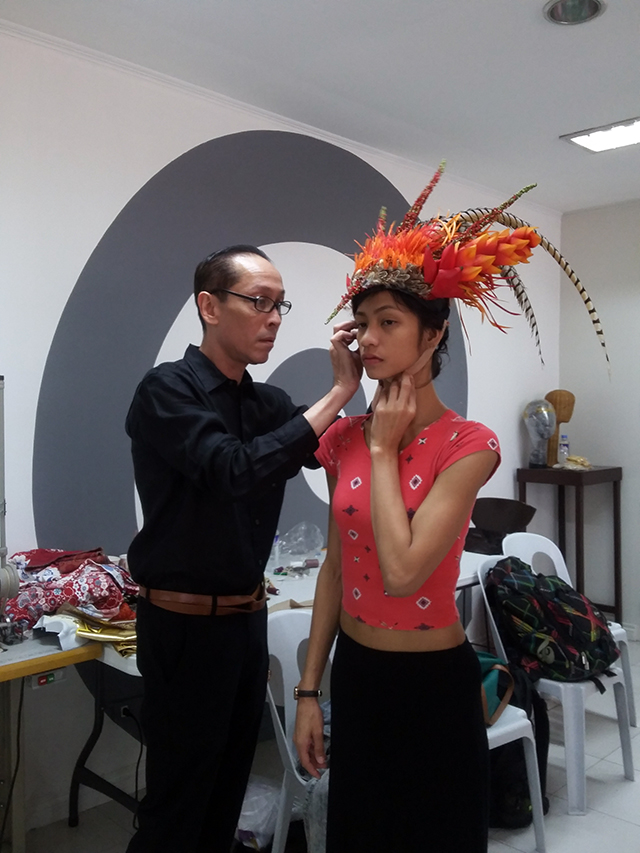 How different was your approach in designing ballet costumes from couture? Are there areas of overlap between the two fields?
First, may I say that 'couture' is one of the most over-used and misrepresented words in this country. Something that is custom-made, flamboyant, or takes a long time to make does not make it a couture garment. The costumes were in fact made to fit each dancer, pretty flamboyant, and yes, difficult to make—but I would never deem to call them 'couture' garments! That said, the construction of ballet costumes was a huge learning experience for me—they are not made like ordinary costumes or clothing. I will say, however, that they were just as complicated to make as a couture garment because I am a novice—I am not a trained costume maker/designer.
ADVERTISEMENT - CONTINUE READING BELOW
Ballet costumes have to meet several practical requirements. They must adjust to movement well, be able to impart the story of the ballet, and perfectly fit the individual dancers. How do you balance all of these needs to dress an artistic athlete such as a ballet dancer?
Gosh, with a lot of trial and error! You start with this fantastic vision in your head of what everything should look and feel like, and then reality sets in as you do countless fittings and tweakings of each costume—sometimes rejecting fabrics, patterns, or cuts—because dancers are in fact, as you say, athletes in costume! We redid a couple of costumes because the dancers could not move as freely in them as they were used to. But I can proudly say when you see their raised arms in the ballet, they can move! I would freak out watching things rip and tear and come loose during costume rehearsals, and make lists and lists of what to fix and how to fix or improve it—until we fixed everything.
ADVERTISEMENT - CONTINUE READING BELOW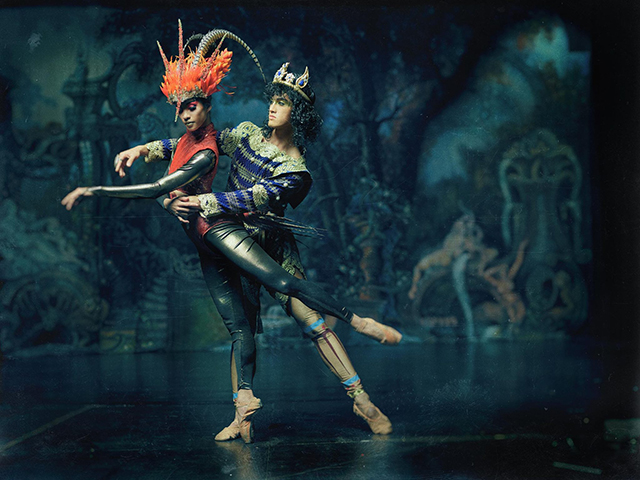 How did you work with the dancers and choreographers to come up with a concept?
I discussed my concept with Paul Morales and also with George Birkadze the choreographer. It was Paul's idea to set Firebird in the ancient Philippines, so I fleshed a story out in my head of what these characters would look like and why. I thought of where they might have come from geographically, which would kind of dictate how they looked. Three of the greatest commodities one would have found in the ancient Philippines would be gold, spices, and porcelain from China—so those became my main pegs.
ADVERTISEMENT - CONTINUE READING BELOW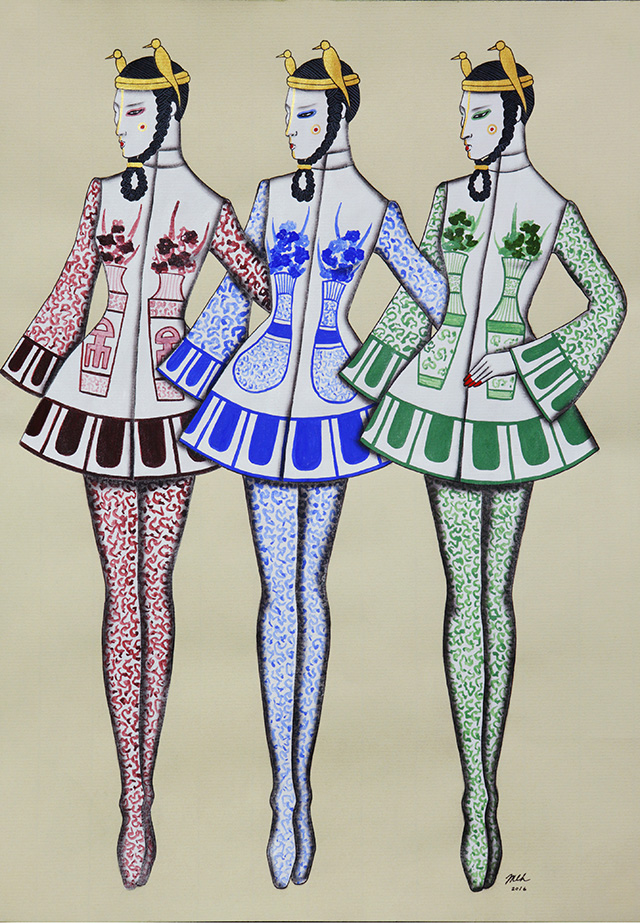 For example, I suggested to George that the 12 princesses under the sorcerer's spell should be Chinese porcelain dolls—none of the other versions of Firebird have these doll princesses—and he loved the idea and created this wonderful, doll-like choreography.
ADVERTISEMENT - CONTINUE READING BELOW
The lead princess in our version of this ballet became the 'Princess From The Land of Spices,' so she wears a crown with cinnamon sticks and real star anise embellished on it.
The Princess from the Land of Spices
In this case, the choreographer is boss—this is George's ballet that he has created. I just did the visual realization of his choreography. But I'd like to say that this was a genuine collaboration—one where ego never got in the way, one where Paul, George and myself shared a common vision. In fact, many times I adjusted the costumes to fit George's choreography, and amazingly, he sometimes adjusted his choreography to accommodate some of the costumes, which he really loved.
ADVERTISEMENT - CONTINUE READING BELOW
We did countless fittings on the dancers—I don't think they have ever had this many fittings for a costume! And I constantly asked them questions about their comfort, the fit, and certain movements they had to make.
Did you also have to communicate with the set designer?
Just a bit—the set designer was Ohm David. He altered his set design when he was shown the costume designs to suit the look better. I loved what he created—it was an exotic, Oriental-looking set that reminded me of the fairy tale illustrations of a favorite artist of mine in the 1910s named Kay Nielsen. It enhanced and framed the look of Firebird very well, I think.
How long did it take? Can you take us through the entire process?
The whole process took about five months. It started with me spending several weeks rendering the designs, which I would first show to Paul to get initial feedback then e-mail them to George, who is based in Boston. George and I had countless e-mail exchanges! But I liked working this way, firstly so that he would already have an idea of the whole look that could then hopefully inspire his choreography, and also so that by the time he arrived there would be a minimal amount of adjustments because he already knew what everything looked like. Even when we started making each costume and fitting them on dancers, I would send George photos and ask for his comments.
ADVERTISEMENT - CONTINUE READING BELOW
What was the biggest challenge you had to overcome?
Learning how to construct functioning ballet costumes! Costumes that might be beautiful but also sturdy and non-constraining for each dancer. The rest I think was easy and mostly familiar.
Share with us your most memorable moment in this project.
ADVERTISEMENT - CONTINUE READING BELOW
So much of it has been memorable! I truly enjoyed the process of creating from a vision, to paper to fabric to spectacle. And the genuine collaboration was very fulfilling, plus I learned a lot from the constant interaction with the artistic director, the choreographer, and the dancers. And of course the amazing fulfillment you feel when you see the whole thing come to life on stage! It is so utterly different from dressing up models for a fashion show—you are creating the illusion of a fairy tale world. Plus the fulfillment of knowing that you have done something significant to support the arts, that are always in need of support.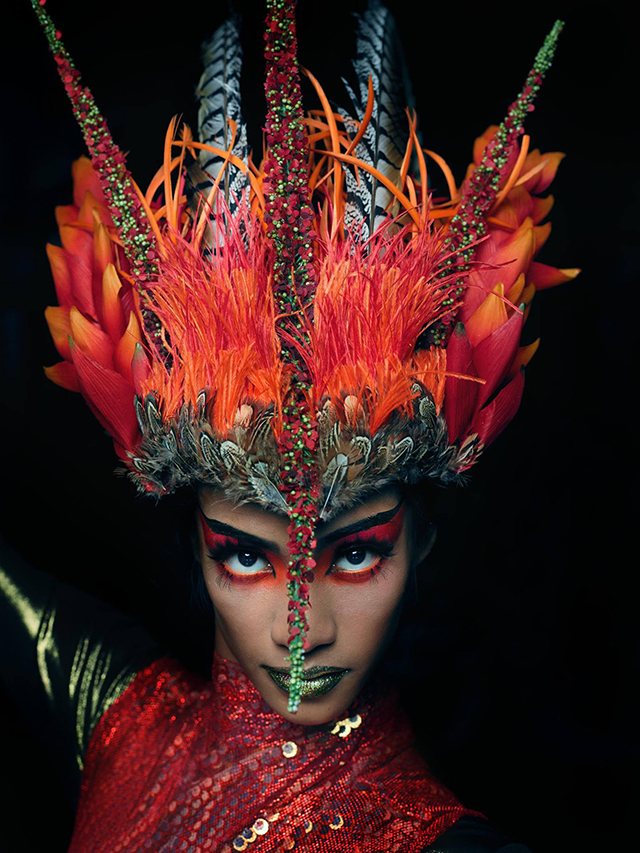 ADVERTISEMENT - CONTINUE READING BELOW
Which costume in particular did you find most challenging to create?
The Princess From the Land of Spices (the lead princess) was probably the most difficult because I chose quite an expensive silk fabric that was very flimsy. So we remade her costume a couple of times and tweaked it. It is still in the same fabric, but we reinforced it to make it more durable. And it was a complicated costume to make, and took quite a long time.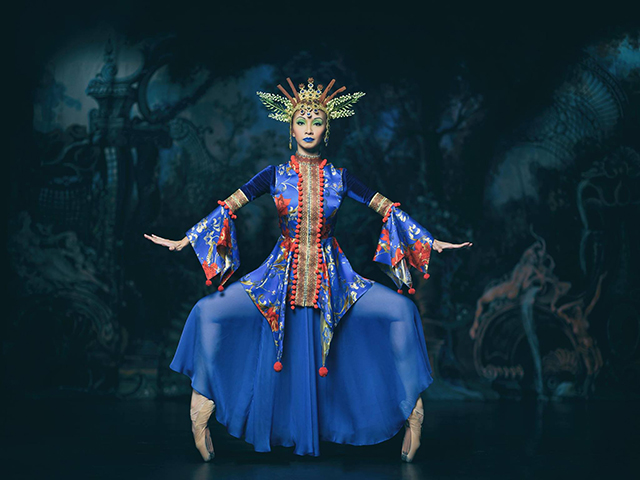 ADVERTISEMENT - CONTINUE READING BELOW
How did you give a different spin on the traditional tutu?
None of the ballerinas are actually wearing any tutus. Most of the images you see when you Google the "Firebird ballet" has her wearing a tutu—so I thought this was definitely the last thing I wanted her to wear. I also wanted something less conventional for the females to wear. And may I say—making a tutu correctly and properly is a whole new skill!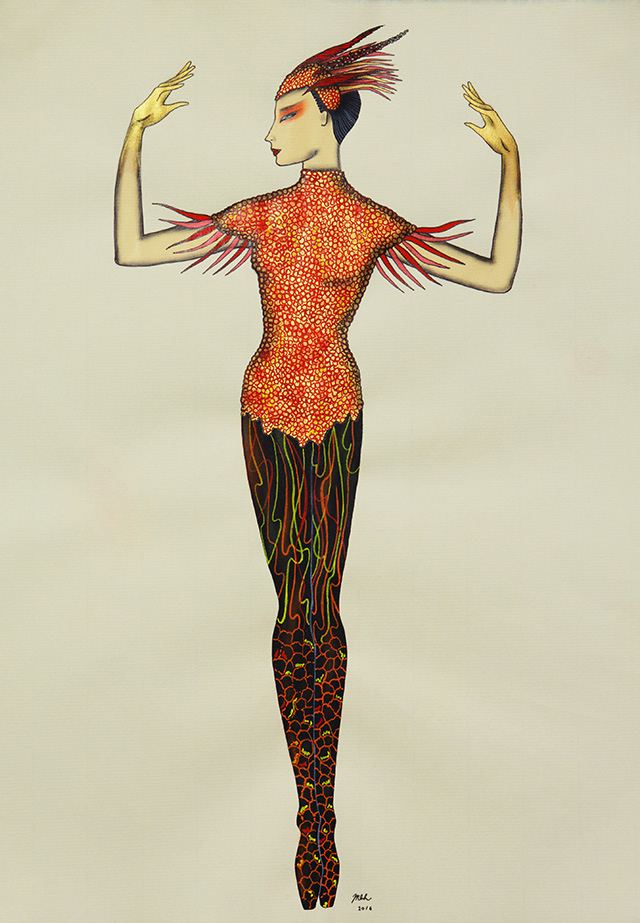 ADVERTISEMENT - CONTINUE READING BELOW
The Firebird
How do you feel about big stage productions and lavish costumes in ballet?
We need more of them, locally done, homegrown! There is so much creative talent in this town. This type of spectacle will create renewed interest and capture a larger, and younger audience for ballet and the performing arts in general in this country. Nobody wants to see things that are tired, done to death, or visually bland onstage I think.
How do you see the future of ballet costumes? Do you see it going the minimalist route?
Costume in general has already gone in all sorts of directions—there was already minimalism in costuming ages ago. In fact the idea 'modern' costume as far as I see started around the late 1910s to early 1920s, when the likes of Coco Chanel created knitted sportswear for a ballet entitled Le Train Bleu in 1924. That period in fashion and costume history was already very revolutionary and 'modern.' And later on in the late 1990s, you would have designers like Rei Kawakubo (of Comme des Garcons) designing ballet costumes for a Merce Cunningham piece entitled Scenario, that had humps all over the body. And recently the designers Riccardo Tisci, Miuccia Prada, Dries Van Noten and Azzedine Alaia, among others, have created some pretty contemporary ballet costumes.
ADVERTISEMENT - CONTINUE READING BELOW
Just curious, what is the cost of making one costume?
You know, it depends on the production. Many done locally are on tight budgets more often than not. In this case, I needed a decent enough budget not just for making the costumes, but to provide a monthly stipend for the students in our school that worked on them. I had no professional fee for this, I did it to support Ballet Philippines. So I donated my original ballet costume paintings for them to sell, and this raised the money for this project. It's difficult for me to put a cost on each costume – each one would vary, and as I mentioned I am not professionally trained at this, and really bad at managing budgets!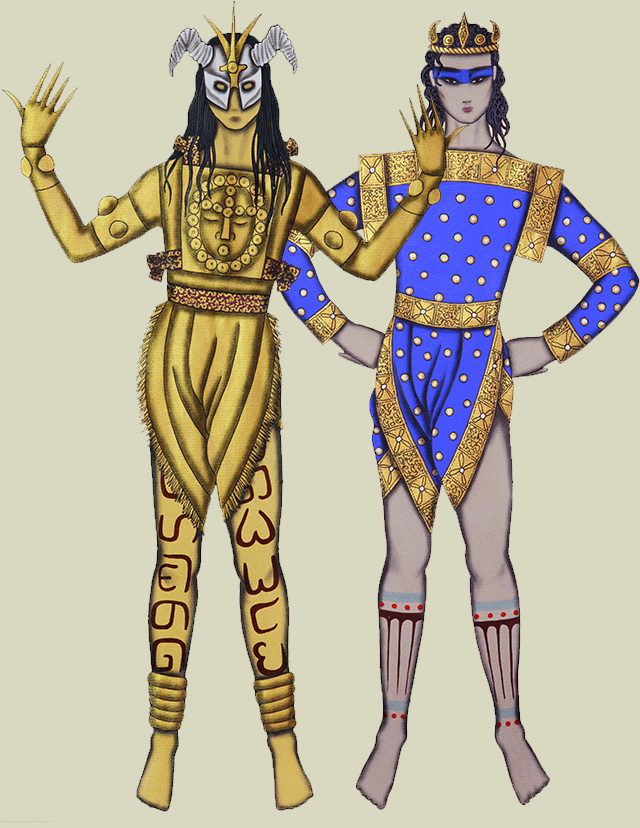 ADVERTISEMENT - CONTINUE READING BELOW
Creation of costumes is an area of dance that often remains hidden behind closed doors. How important is it for you to expose your students to this and have them explore?
I think it is important to expose young fashion students to this, for many reasons. Primarily it would be to create a new generation of costume designers—the demand in this country is on the rise and there are not many professional costume designers around. Another reason is to preserve certain skills that are vanishing. For example, I have been told that there is only one woman left in this town who knows how to make a tutu correctly—this is a skill that should not disappear! So we will be holding a workshop for some of our students in order for this skill to be passed down to a younger generation. Other than that, I don't think there are necessarily any big secrets in the making of ballet costumes—certainly no more than one would find in any other atelier or workshop anywhere in the world. Of course, if one is formally trained, you would have a wider vocabulary of techniques and applications—plus there is always the advantage of experience over time.
ADVERTISEMENT - CONTINUE READING BELOW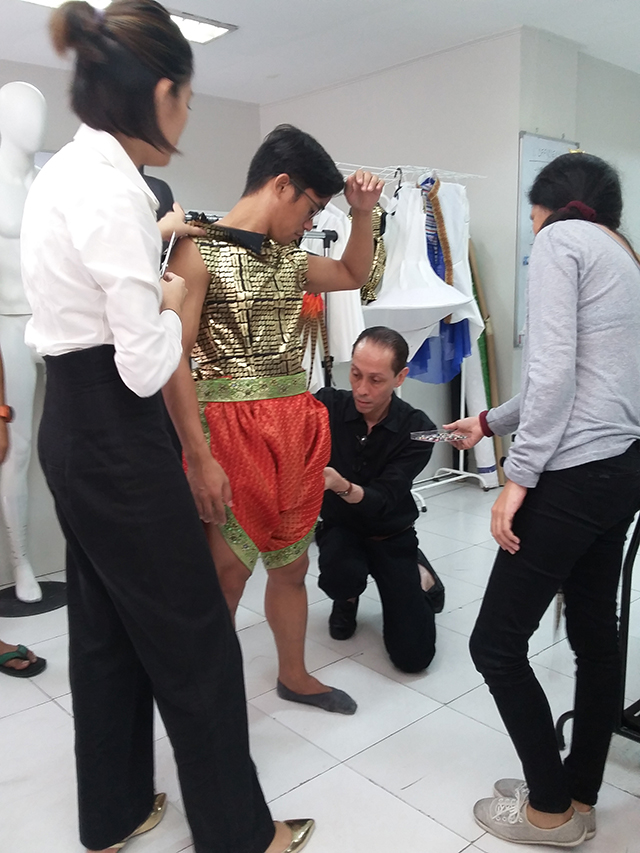 Are you a fan of ballet?
I am a fan of performing arts in general, ballet included. And in my early teens, one of my favorite subjects was the Ballets Russes, a Russian ballet company based in Paris that began in 1909 and lasted about 20 years. They had such spectacular productions that they influenced fashion in that period immensely!
ADVERTISEMENT - CONTINUE READING BELOW
What's your favorite?
I have to say, I love Matthew Bourne's all-male Swan Lake and I loved his Dorian Gray and The Car Man, and I love most pieces by the Ballets Russes, particularly those choreographed by Vaslav Nijinsky, like Le Sacre du Printemps, which was set in pagan Russia, and L'apres-midi D'un Faune with choreography inspired by Grecian urns. I also love Le Train Bleu, which had costumes by Chanel, set design by Jean Cocteau, and it is set in the seaside in Deauville.
Would you do it again?
Never say never—but not for now. Paul and George are both talking to me already about future projects, but I'd like to focus on my painting in the near future, and hopefully create a whole new series of works. But I really enjoyed it though!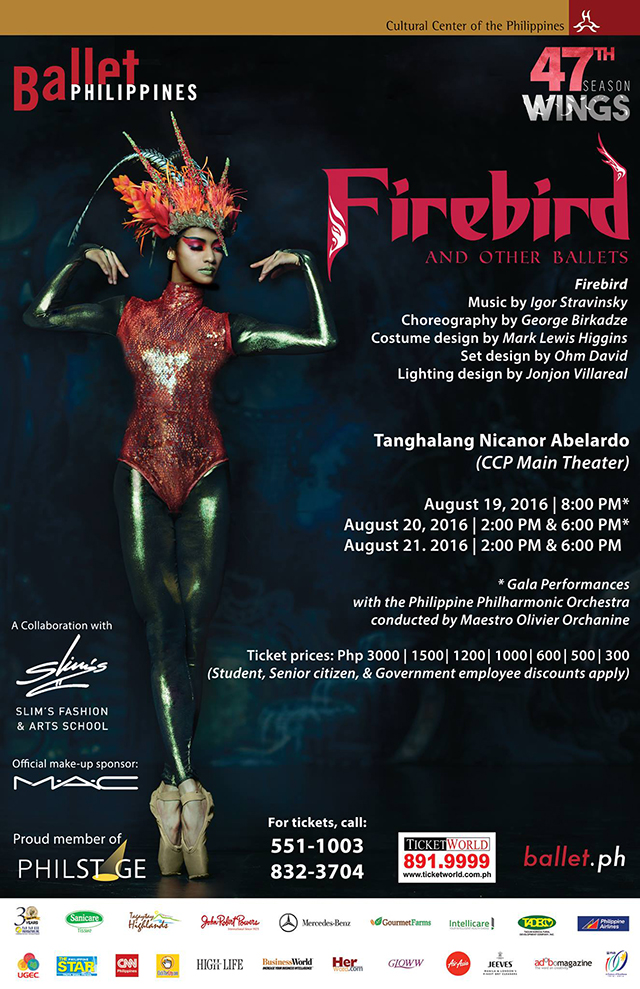 ADVERTISEMENT - CONTINUE READING BELOW
Firebird and Other Ballets will run from August 19 to 21, at CCP Main Theater. Call TicketWorld at 8919999 for tickets.
Related Stories from Preview.ph
Hey, Preview readers! Follow us on Facebook, Instagram, YouTube, Tiktok, and Twitter to stay up to speed on all things trendy and creative. We'll curate the most stylish feed for you!