Taking its cue from the word "alchemy," or the transformation of ordinary metals into precious elements, Rajo Laurel's Cruise/Transition 2017 collection Alchemie transcends the idea of workwear's calculated definition, refining it with the unrestricted flow of the Rajo Laurel aesthetic that the industry has come to know. Read on as the designer sheds more light on his latest line.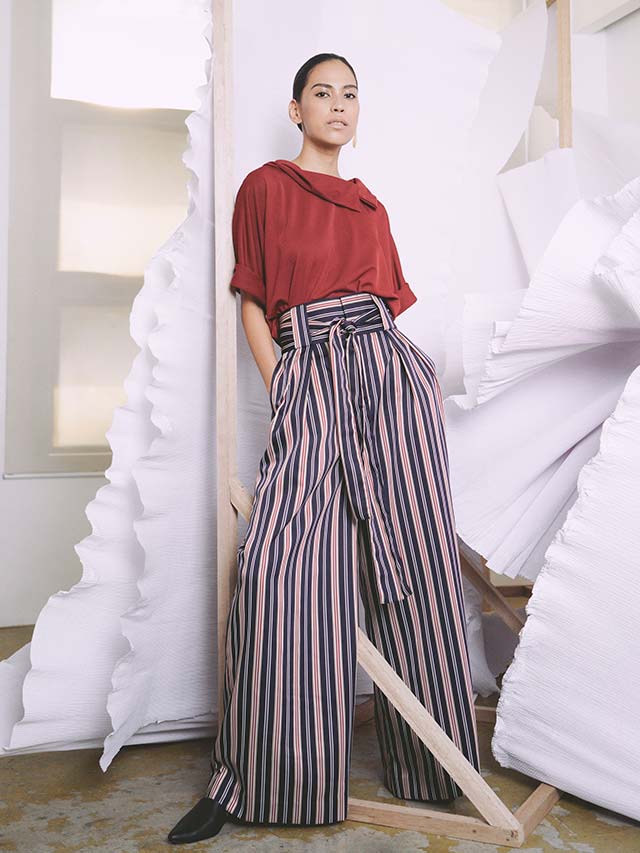 IMAGE House of Laurel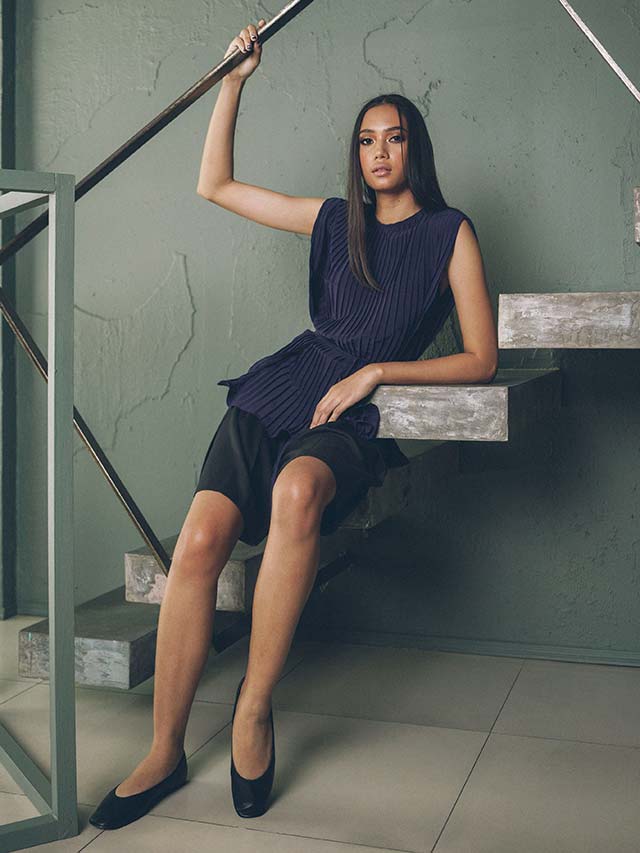 IMAGE Rajo!
Why the theme 'Alchemie'?
"While we were dreaming up our current cruise collection, we began with the idea of transformation. I wanted to build on the strength of a modern woman's wardrobe and how one can really maximise this. I thought about my clients and what they would want and the kind of lives they lead, and from there we proposed ideas based on what would be new and exciting. I loved the idea of Alchemie as it is a study on [purifying] gold. This process made all of us excited as clothes do have the power of transformation. From this 'power' we began designing the collection."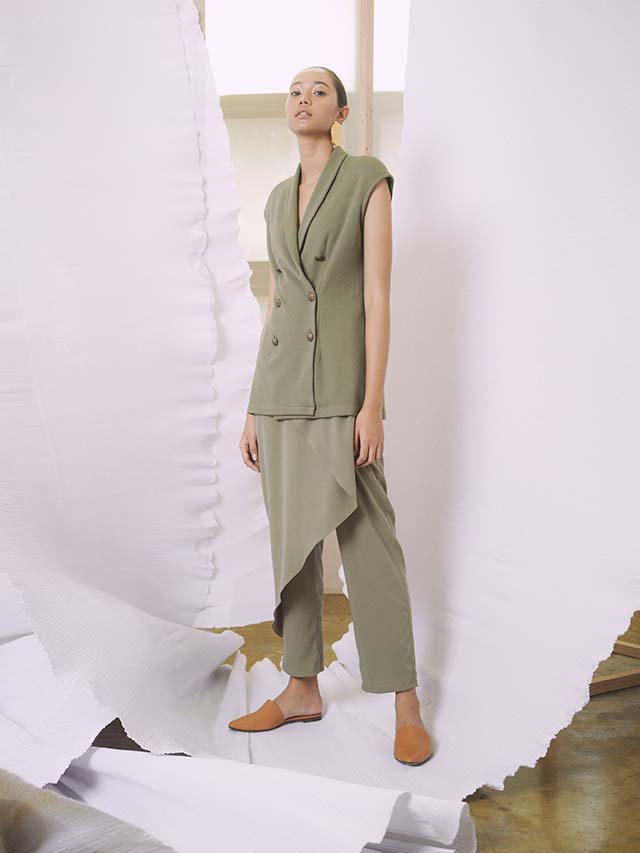 IMAGE House of Laurel
IMAGE Rajo!
Discuss the creative differences between the House of Laurel and Rajo! collections, despite the shared collection name.
"Creatively, the House of Laurel and Rajo! brands are quite similar. The seed of the ideas come from the same line of thought. The main difference really are the price points, the fabric utilised, and the number of pieces available per design.
"Our clients at the House of Laurel prefer a more luxurious array of fabrication and they are very sensitive to making sure that only very few people are in posession the design they own—so, we have a limit of 8 pieces per design. This level of curation is much appreciated by our clients. The Rajo! brand caters to a broader market and is more competitively priced. We are able to do this by using the economy of scale, meaning a bigger number of items is produced per design. There is also a sense of ease to the Rajo! brand, making it more accessible and easy to wear. Having said this, though, we still apply the same sense of design direction and dedication with each brand."
ADVERTISEMENT - CONTINUE READING BELOW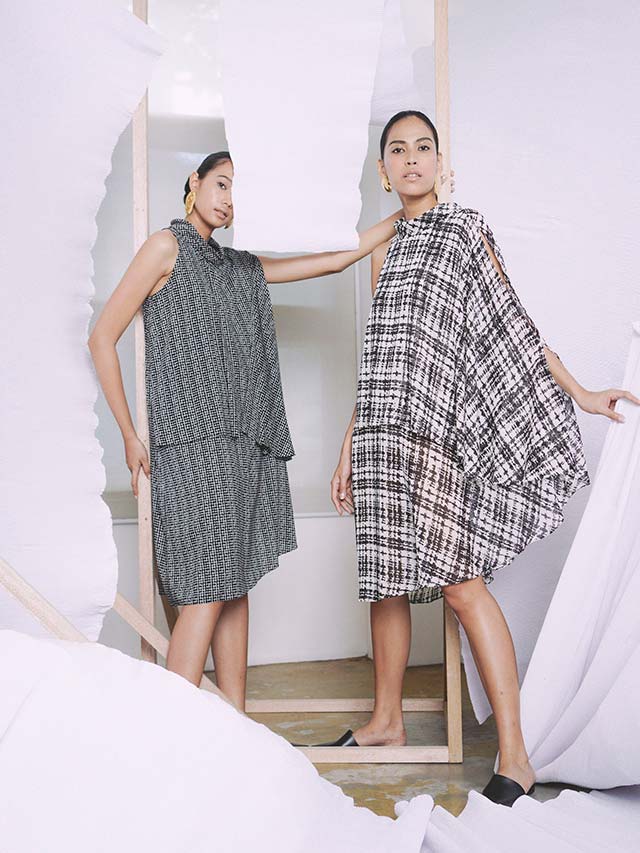 IMAGE House of Laurel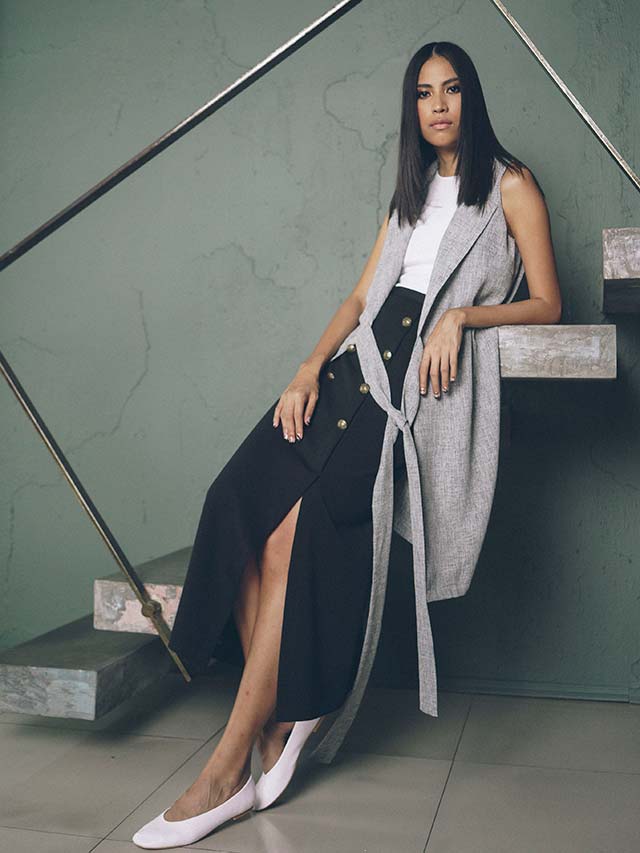 IMAGE Rajo!
What kind of woman does Alchemie want to dress?
"We always aspire to speak to our clients and to try to build and create new ones by having a strong modern woman as our muse. We try to be relevant to our woman's life and cater to her needs on several levels. Our clothes must spark their interest and create a sense of joy and excitement. We want to make them smile by creating clothes that are smart, intelligent, and worthy to be in their wardrobes."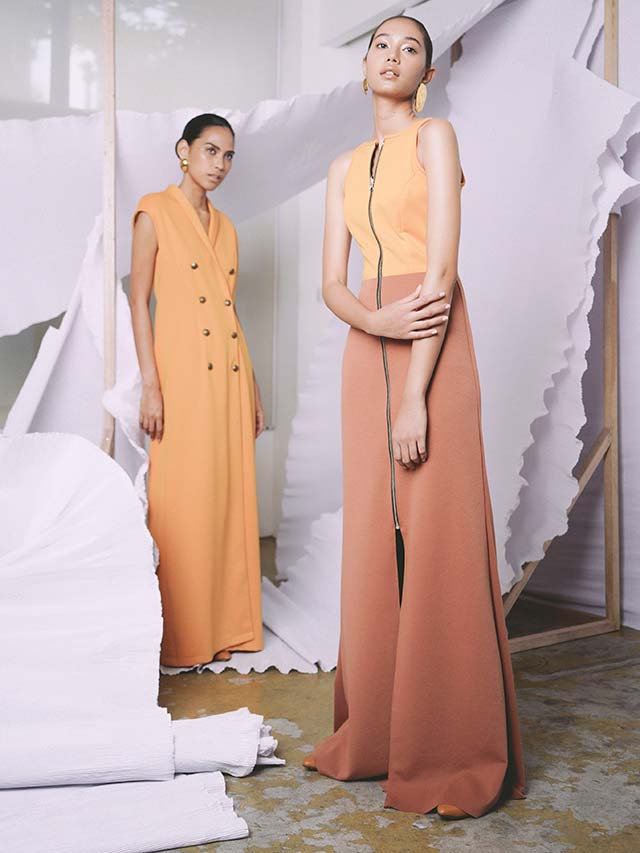 IMAGE House of Laurel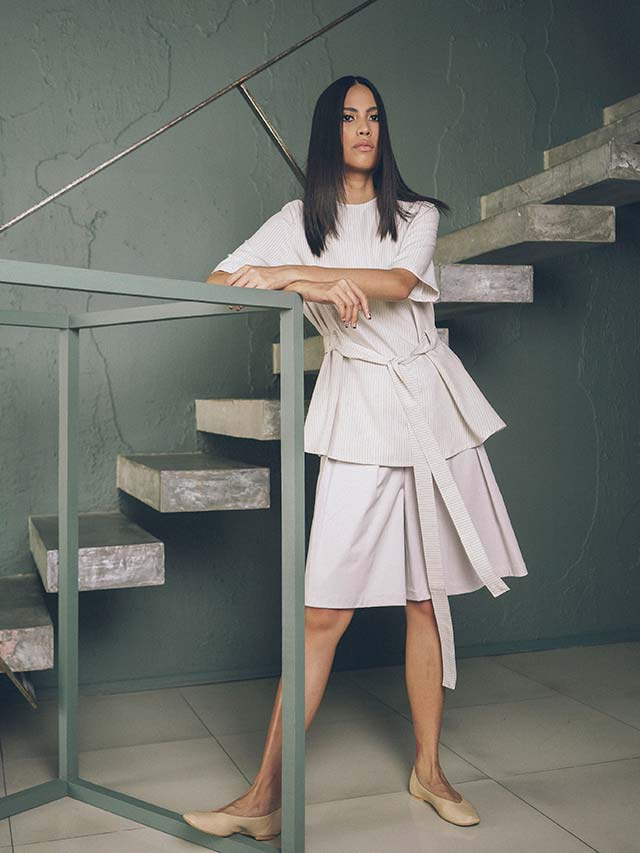 IMAGE Rajo!
What fabrics were used in the collections?
"We used several materials in this collection—most noteable are the fine rayons printed lightly with flecks and splatters. We also used a lovely faille that falls like dream! We also have some heavy linens and a beautiful light weight gabardine, which we haven't seen in a while. We also revisited our pleating techniques; they were a huge hit in our summer collection, so we used this technique again but in brand new shapes and forms."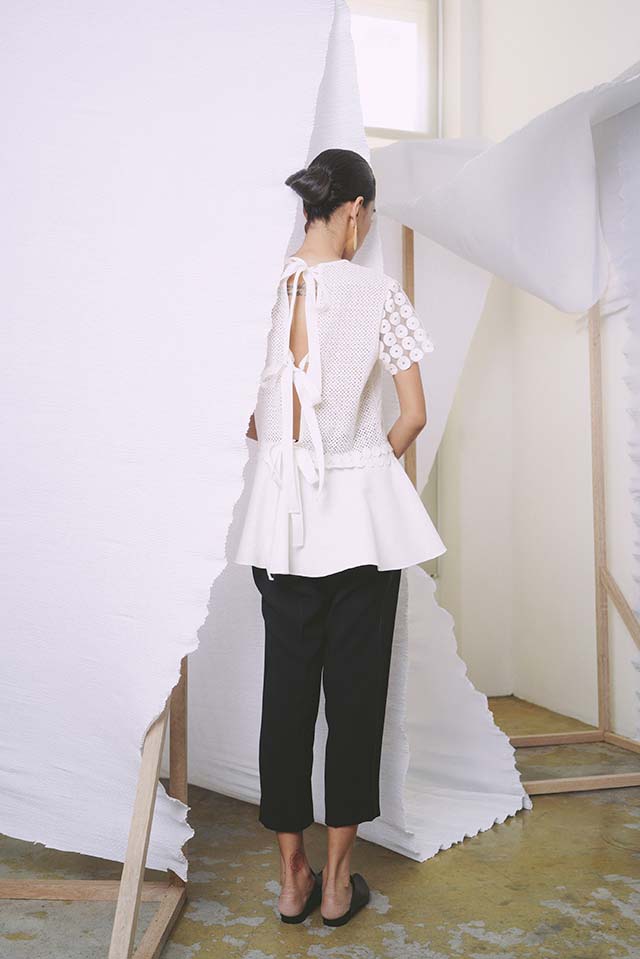 IMAGE House of Laurel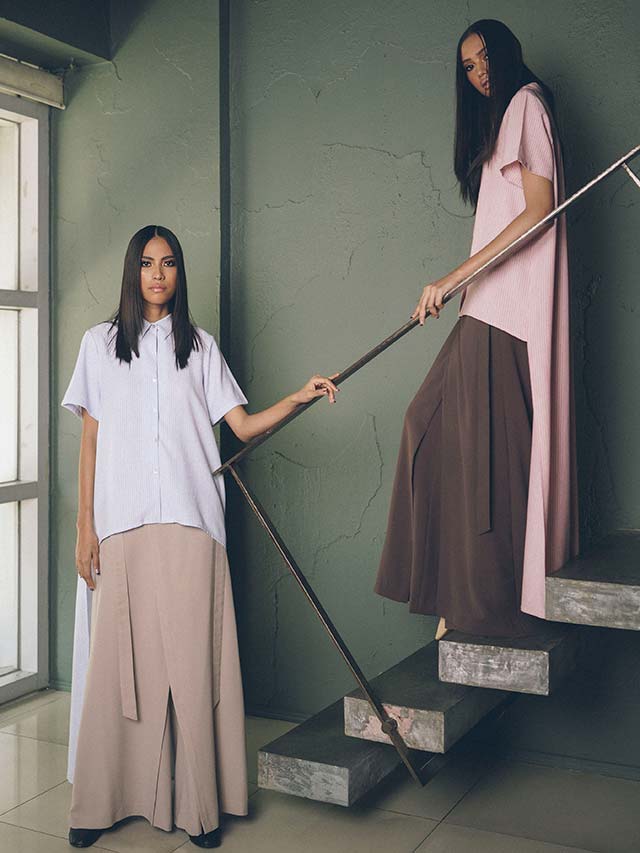 IMAGE Rajo!
Discuss the shapes and silhouettes you chose for each respective collection.
"The shape for this collection swings from a fitted lean silhouette to a slight flare that plays with the body. I loved the idea of movement with the clothes and the philosophy that clothes should be made so that people can move in them. We wanted the collection to have this attitude so that each piece was created and even road-tested with this in mind."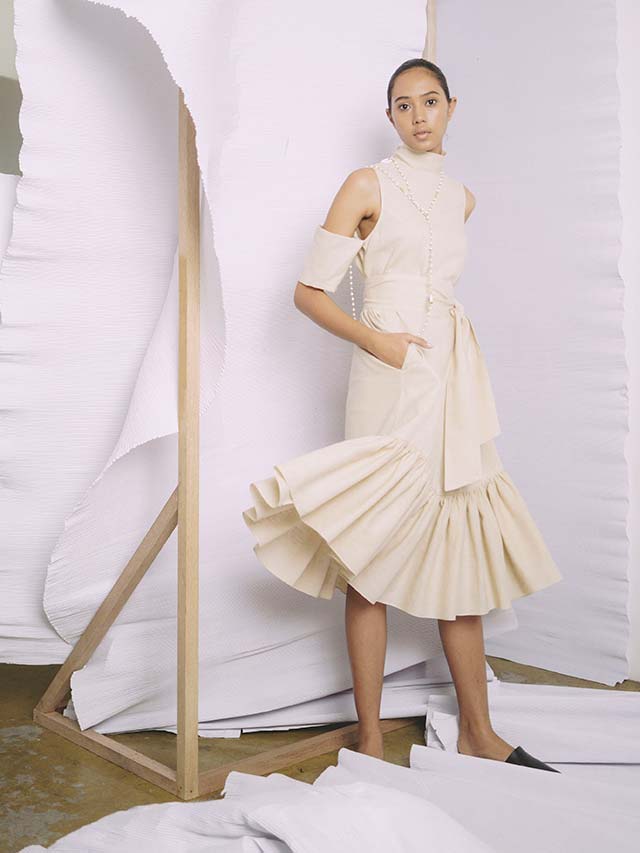 IMAGE House of Laurel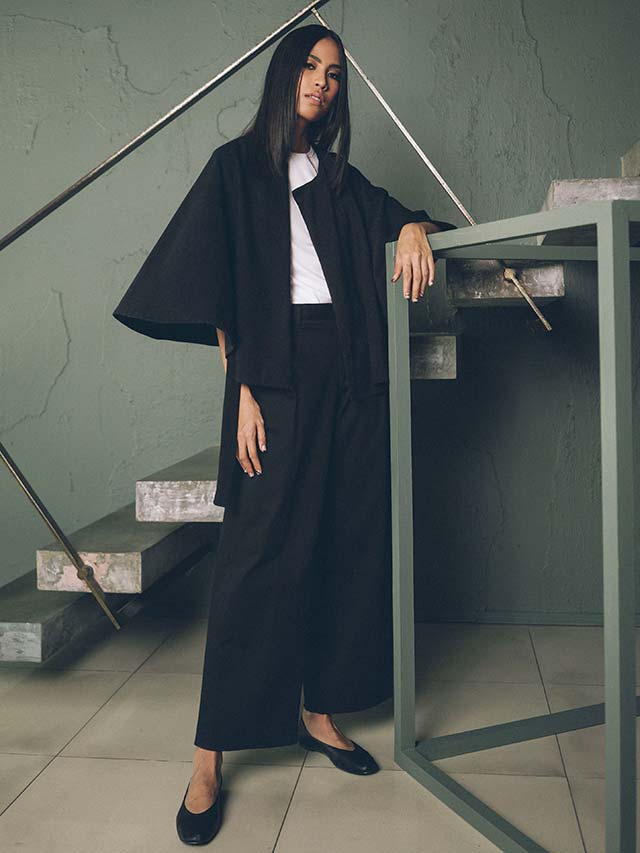 IMAGE Rajo!
Where do you see the Alchemie collections being worn?
"I design for men and women to love and enjoy life. That is fundamentally why we exist. Therefore I see our Alchemie collection as being worn within the lifestyles of our clients. Whether this means a day at work or a wonderful evening out, we are prepared and ready for their wardrobe needs. This for me is the joy of what we do."
ADVERTISEMENT - CONTINUE READING BELOW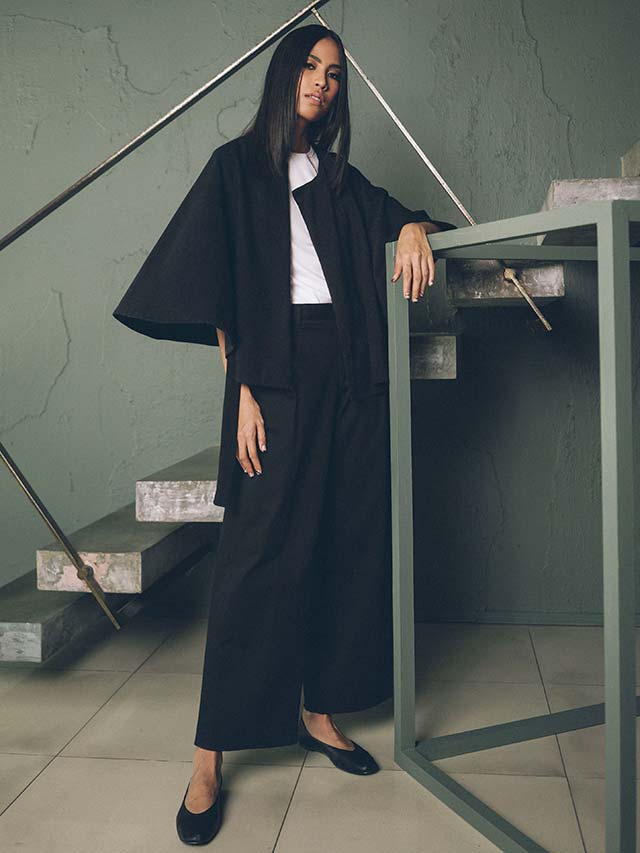 IMAGE Rajo!