It was the last straw for Michael Seneriches in the world of fashion, but it seemed the universe had bigger plans for him. "I was ready to quit fashion and even told myself that maybe I should just do one last fashion show in [San Franciso] as my swan song," he tells Preview.
Michael recalls, "I actually made it to the semifinal audition rounds of Project Runway in 2012. I thought that was going to be my passport to New York Fashion Week, but I didn't make it in the final selection of the 16 finalists. I got so discouraged."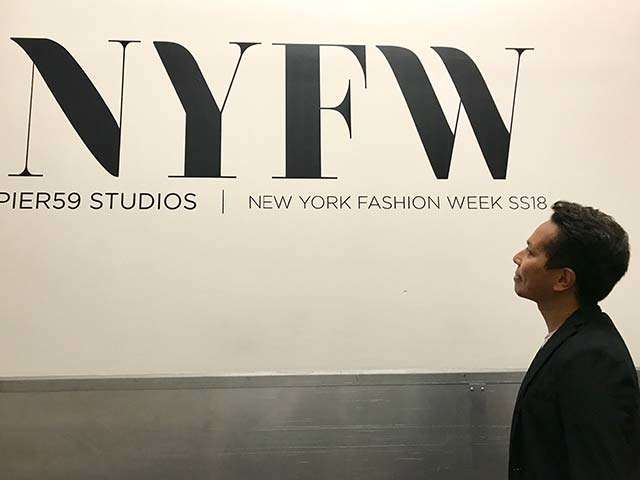 ADVERTISEMENT - CONTINUE READING BELOW
IMAGE Courtesy of Michael Seneriches
But good things come to those who wait. Five years later, since his failed stint on Project Runway, he was able to land a show in New York Fashion Week SS2018 without even applying or "making an effort to reach out and beg for a spot."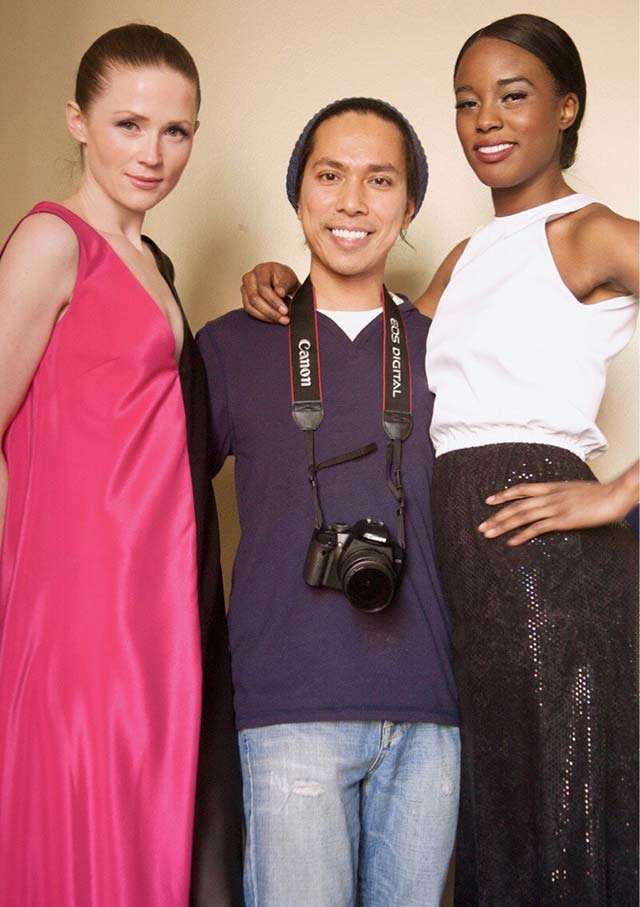 CONTINUE READING BELOW
Recommended Videos
IMAGE Courtesy of Michael Seneriches
"The Council of Aspiring American Fashion Designers (CAAFD) has showcased Emerging Designers and gave them a spot in New York Fashion Week with permission from the Council of Fashion Designers of America (CFDA). They select a few designers from around the world, and give them a first opportunity to present their line at NYFW. Since December 2016, the CAAFD has been emailing me to join this showcase, but the participation fees were too high and beyond my budget that I had to turn them down (I still don't know how they found me online). Last July, they offered me 80% sponsorship (a significant amount of money), and it was an offer I couldn't resist," Michael shares.
Below, we get to know more about this Filipino-American designer, who still keeps his job as a part time nurse, working three to four days a week. Read on!
1. Please tell us about yourself.
ADVERTISEMENT - CONTINUE READING BELOW
"I am a self-taught fashion designer. I finished a BA in European Languages (major in German) at the University of the Philippines Diliman, then studied BS in Nursing at Rush University in Chicago, Illinois. I became a registered nurse [in] 2006. I started doing fashion as a hobby in 2010, where I joined my first fashion show in San Franciso."
2. How would you describe your design aesthetic and philosophy?
"I like basic silhouttes; I am a big fan of minimalism. I'd like to take a simple dress and give it a touch of luxury and elegance. I believe in wearability, ease of use, functional design, and a bit of opulence. I want to say my clothing is very simple yet expensive looking, chic, and modern."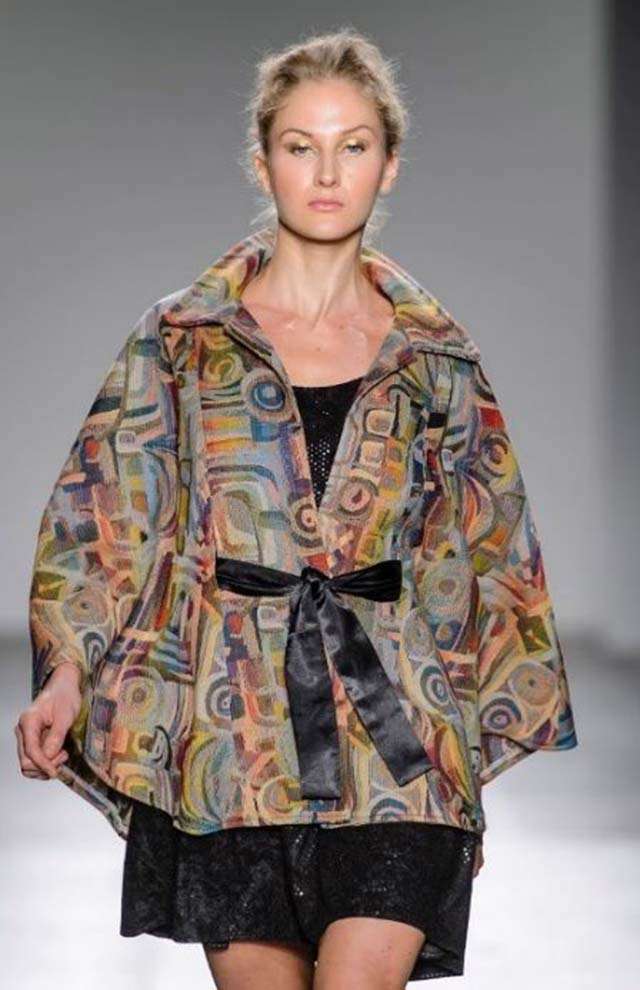 ADVERTISEMENT - CONTINUE READING BELOW
IMAGE Courtesy of Michael Seneriches
3. Do you have a signature design or key element evident through your collections?
"I like to use white, pink, and black, and accent them with gilttery things like gold and silver. I like to use interesting fabrics with unique prints and textures. Simplicity is the common theme, and timeless glamour elevates it a notch."
4. Where do you usually draw inspiration from? How about for your recent collection?
"I draw inspiration from shiny things, from nature, castles, classical music, period dressing. My recent collection that I showed in NYFW was a potpourri of designs gathered from my first collection in 2010 up until now. It was basically 'The Best of Mikelsen' collection. I didn't really have time to sew a new collection because the invite to NYFW was sort of last minute, and I was traveling in Europe a week before the show started."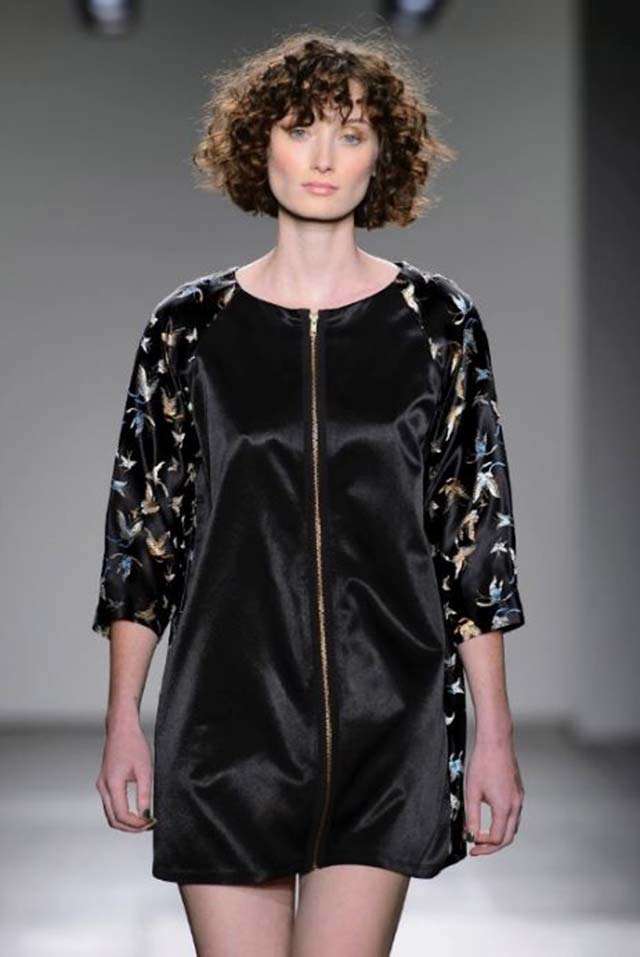 ADVERTISEMENT - CONTINUE READING BELOW
IMAGE Courtesy of Michael Seneriches
5. Can you walk us through your creative process?
"It can happen while driving, or taking the [subway] to work. It can happen before I go to bed while browsing online. When I visit museums, art galleries, travel in Europe, or walk [around the] metropolis, I can get inspired by the things I see, beautiful or not. I look at things and see what their potential can be. One specific process I do is to imagine the dress and the model walking the runway. If I can visualize that look on a model walking onstage and it makes me smile (as if I was in the front row watching), then that's my confirmation that it's a great design. Otherwise, I don't bother putting the design to life."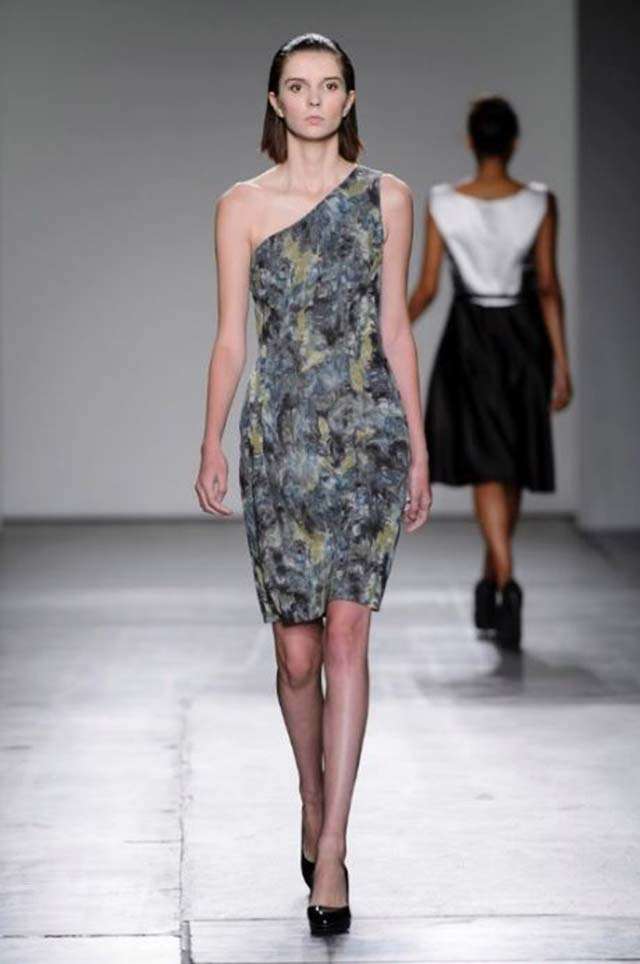 ADVERTISEMENT - CONTINUE READING BELOW
IMAGE Courtesy of Michael Seneriches
6. Is there a specific person you have in mind when you create your collections? What makes a Michael Seneriches muse?
"I think about a low profile yet very stylish woman, who doesn't want the limelight but attends a lot of gatherings and soirees. She can be introverted yet when she appears in public she is timeless, chic, and elegant. I want her to wear clothes that are not seen in the stores nor on celebrities. Almost like a shy and elusive Audrey Hepburn: a mysterious apparition of beauty. I want women to feel confident and beautiful when they wear my clothes."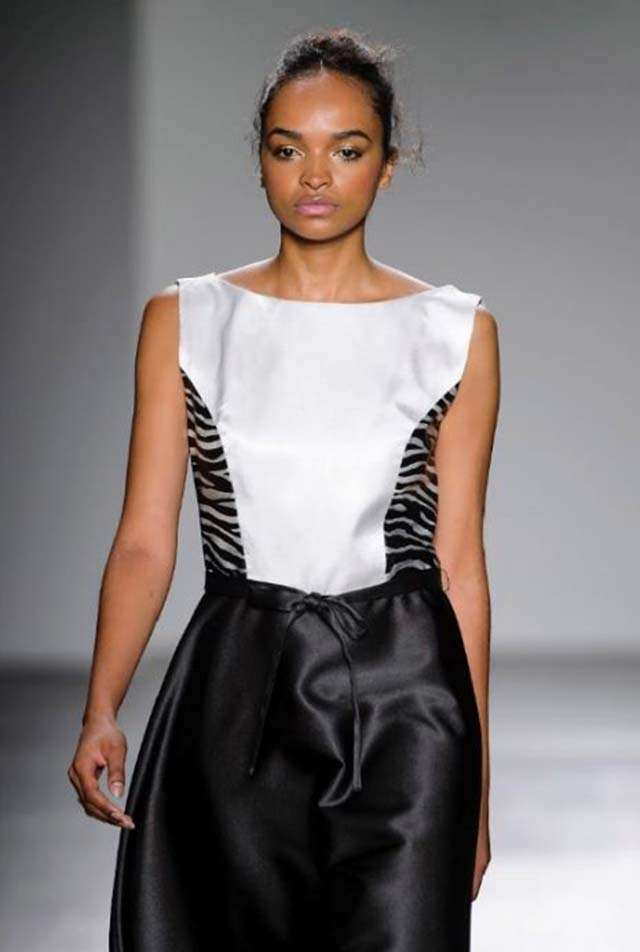 ADVERTISEMENT - CONTINUE READING BELOW
IMAGE Courtesy of Michael Seneriches
7. Could you describe the lifestyle that fits your design philosophy?
"She can be anyone, really—a professional, a student, a housewife, a celebrity, an athlete, a politician, a model, a teacher, a lawyer, a cop. She can be anybody who wants to look unique and beautiful."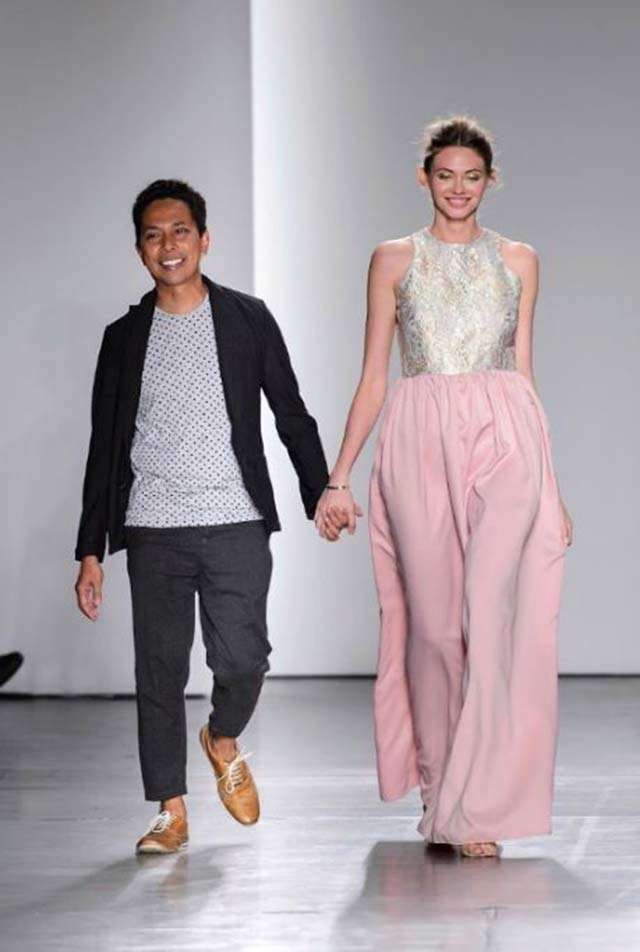 ADVERTISEMENT - CONTINUE READING BELOW
IMAGE Courtesy of Michael Seneriches
8. Who do you dream of wearing your designs?
"Angelina Jolie is a classic choice because of her beauty. I also like Jennifer Connelly, Michelle Obama, Christy Thurlington, and Kate Middleton."
9. How has your brand evolved since you started?
"Some polishing has happened, and more is in the works. I'm still really discovering the core and the substance of my aesthetic, and I hope to challenge myself more by learning from my fashion gods: Raf Simmons, Balenciaga, Alber Elbaz, Christian Dior, Oscar de la Renta, Tom Ford, etc. I've learned to become braver in thinking outside the box, and incorporating other elements in my designs. I'd say it's still in its teenage stage. I hope for it to go into fruition one of these days, and bloom in full confidence and make its mark in the fashion world."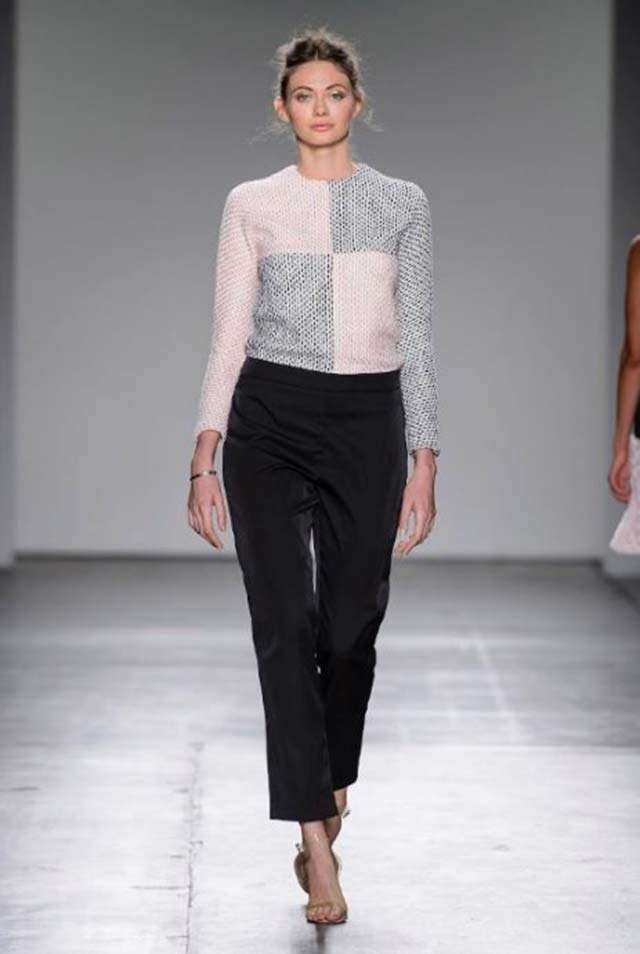 ADVERTISEMENT - CONTINUE READING BELOW
IMAGE Courtesy of Michael Seneriches
10. What's your price range for your RTW and custom-made designs?
"I charge from $75 to $200 at this time. I'm just making clothes for friends and personal referrals for now."
11. What's next for your brand after this?
"I am still working as a part time nurse, working three to four days a week. I've had offers and inquiries about my collection, and I am in the process of planning my next steps. I'm probably going to start an online store and just sell one of a kind designs with a maximum of two or three pieces per design. I like the exclusivity and [I prefer not to] make it too commercial or manufactured. I like to take my time and put all of my best artistry and effort into the dresses I'll create. I'd like to see myself as an artist or a painter, who paints with inspiration and sells his work piece by piece. I want to create one of a kind quality designs, and not try to mass produce them. I hope to join trade shows, and maybe even present in Manila or in Europe. I'd love to share my work to the Filipinos, as I am very proud to be a Filipino-American fashion designer."
ADVERTISEMENT - CONTINUE READING BELOW
Related Stories from Preview.ph
Hey, Preview readers! Follow us on Facebook, Instagram, YouTube, Tiktok, and Twitter to stay up to speed on all things trendy and creative. We'll curate the most stylish feed for you!