Brides are very particular to details when it comes to their wedding gowns. They want a designer who can straddle the fine line between simple elegance and modern timelessness. And with Joe San Antonio, you can expect that and more.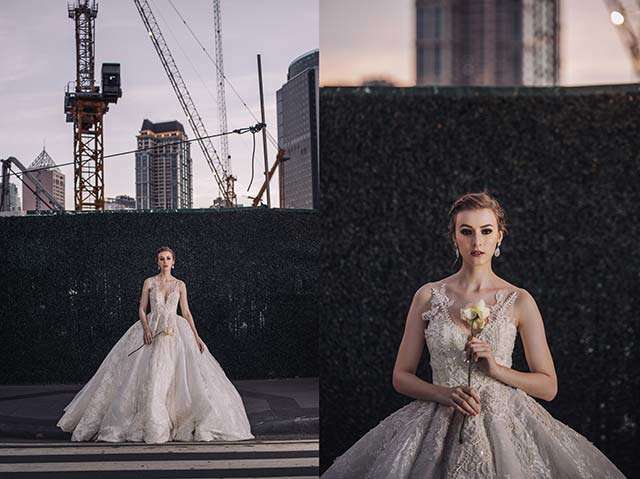 IMAGE Courtesy of Joe San Antonio
Inspired by city brides, Joe launches her eighth bridal collection entitled, "Amour pour la Romance" or Love for Romance, translated from French. Here, the designer demonstrates in eight bridal creations her dreamy appreciation for various bridal silhouettes.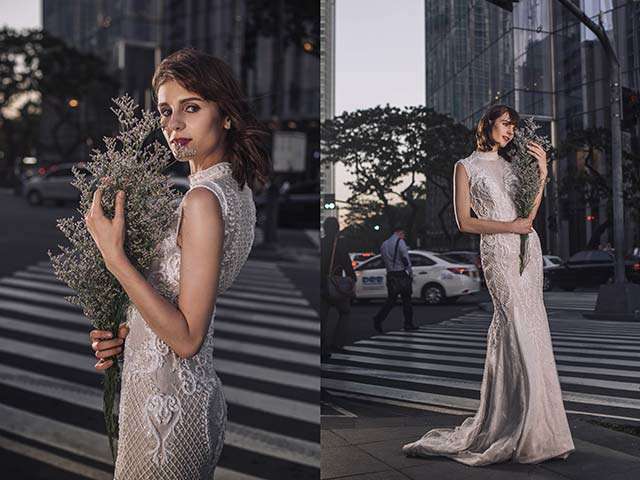 IMAGE Courtesy of Joe San Antonio
The collection features classic silhouettes that individually exude romance and femininity. Joe successfully marries careful craftsmanship and fabric manipulation that result in intricately-made gowns. Her gowns seem familiar yet feel contemporary as she "[applied] new techniques in embellishing the gowns, like 3D embroidery—a hand-made technique that is made from multiple layers of threads and beadworks, thus embosses the patterns sewn in."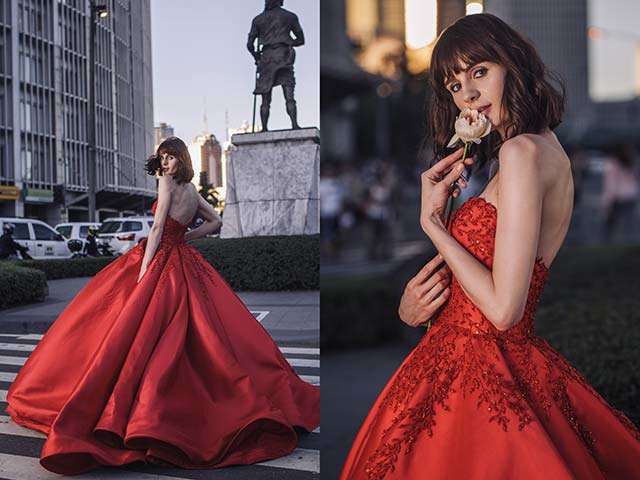 IMAGE Courtesy of Joe San Antonio
Being a hands-on designer, Joe understands what it means to tailor designs based on the bride's best assets. "I like designing for the woman's body. I want to show it off, but at the same time, create a mystery surrounding it," Joe explains. "All my pieces are custom-made; all made from scratch. The fabric is tailored to fit the body. Each bead, lace, and embellishment is sewn by hand."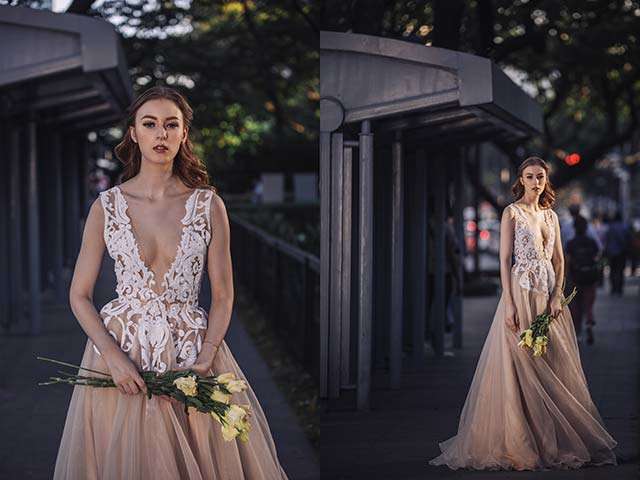 IMAGE Courtesy of Joe San Antonio
Joe shares that this collection is especially made for modern city brides as she drew inspiration from architectural landscapes. "My last year's trip to Korea inspired me for this collection—the vibrant culture, the interesting architecture, and the intriguing women. I liked how despite the modernism of the country, the women remained girly and giggly. There's softness that's evident in the way they move and act."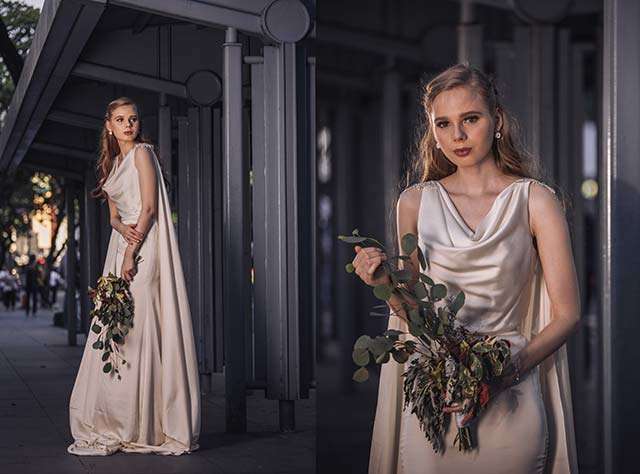 IMAGE Courtesy of Joe San Antonio
ADVERTISEMENT - CONTINUE READING BELOW
She anchors this inspiration to women who favor sculpted gowns with maximum attention to details. Whether you are a city girl inclined to opulent or minimalist gowns, Joe San Antonio promises you a dress that will let you walk down the aisle in your best element.
See the rest of her collection below!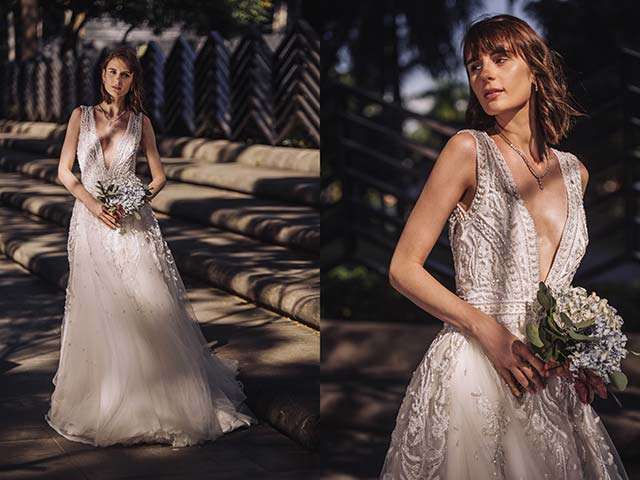 IMAGE Courtesy of Joe San Antonio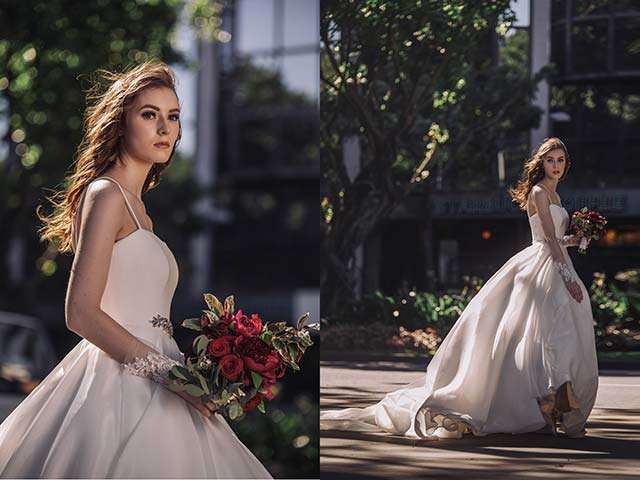 IMAGE Courtesy of Joe San Antonio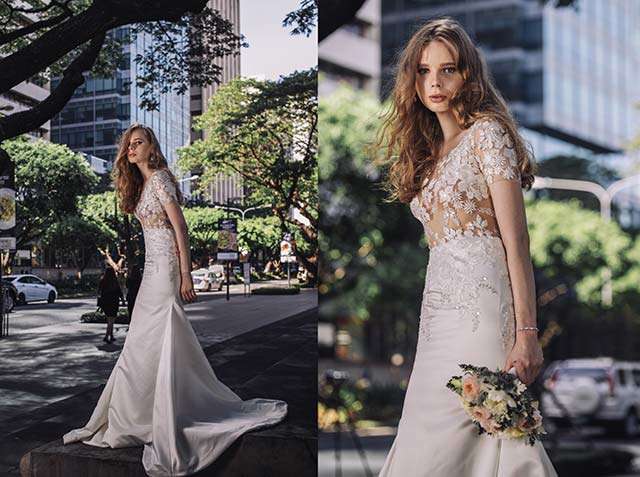 IMAGE Courtesy of Joe San Antonio
Find Joe San Antonio in her atelier at 15F Eisenhower Tower, Eisenhower St., Greenhills or reach her via mobile at 09177964124. The photos were lensed by Oly Ruiz Of Metrophoto and styled by Stylized Studio by Liz Uy. Hair and makeup were done by Rowena Sonido and Lindsay Co-Alog. Flowers were supplied by Gideon Hermosa while the accessories were from Jacatel and Miel Avena Gloves.