What you got ready in during your special day is almost as important as what you wore while walking down the aisle. And because it's a must to strike a balance between comfy and picture-perfect, your boudoir attire should look and feel effortlessly chic. With this in mind, Happy Andrada created a bridal robe collection you'll easily fall in love with. Whether you find comfort in silk, tulle, chiffon, or lace, she has you covered!
In an interview with Preview, the local designer tells us more about her latest line:
ADVERTISEMENT - CONTINUE READING BELOW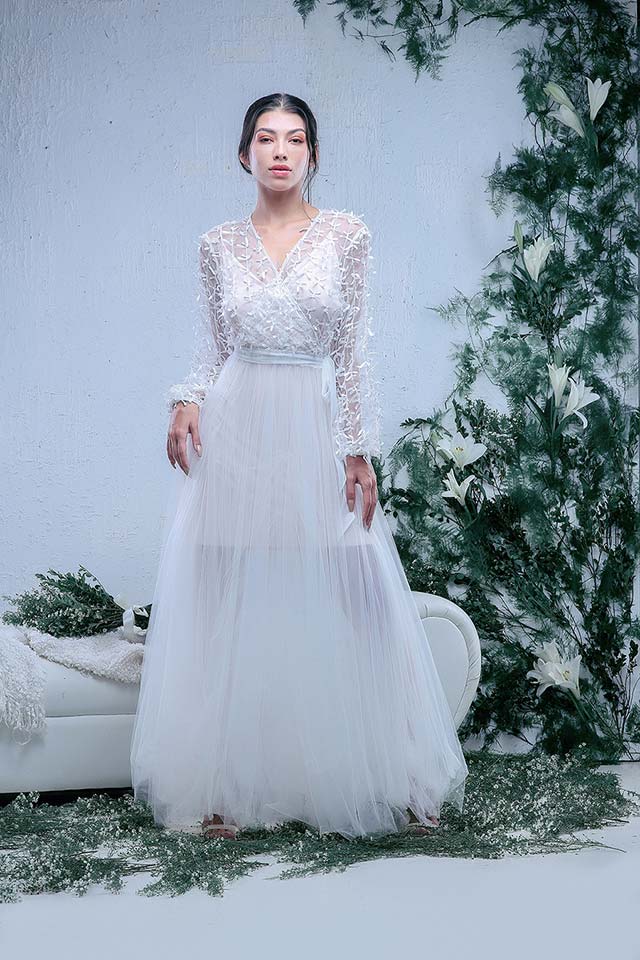 How would you describe your design aesthetic and philosophy?
"I love detailed designs that bear polished craftsmanship. I like playing with beads, embroidery, origami, prints, and color."
Do you have a signature design or key element evident throughout your collections?
"I'd say my collections are different depending on my lines. For my bridal line, I [keep a close eye on] details like beads, embroidery, and frou-frou; but with my ready-to-wear brand, I make sure my creations look Filipino-inspired."
ADVERTISEMENT - CONTINUE READING BELOW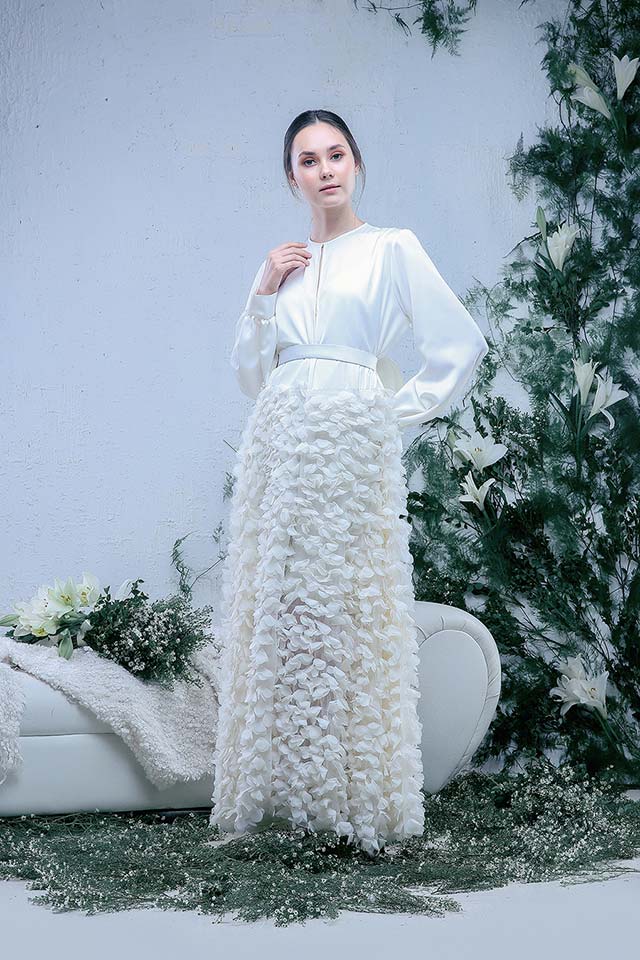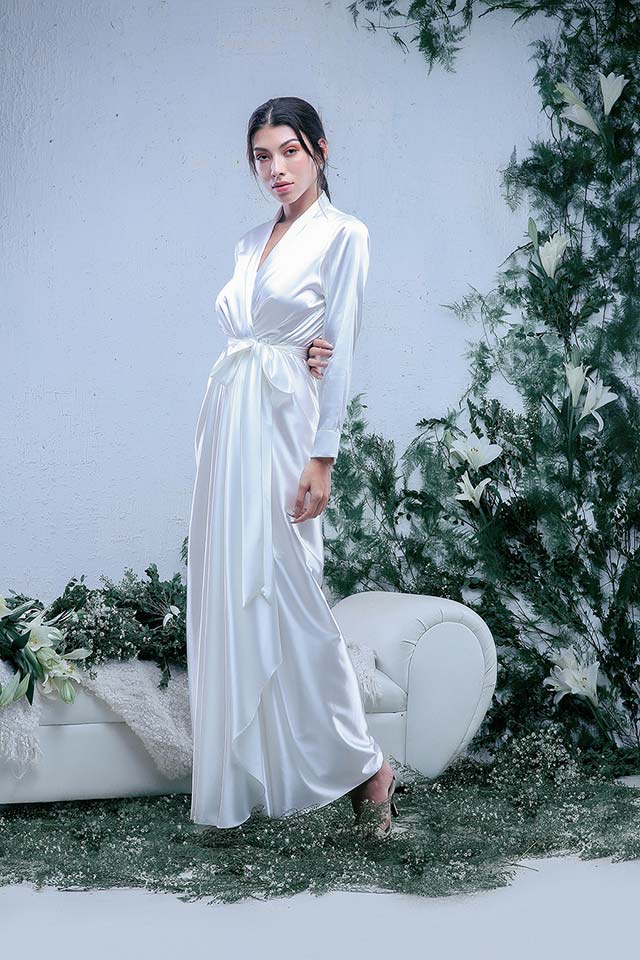 Where do you usually draw inspiration from?
"I get inspiration from art, my travels, and experiences, and even from music—inspiration is everywhere, really."
Can you walk us through your creative process as you design clothes?
"I start by brainstorming then narrowing it down by selecting silhouettes and colors. After creating a key design, I proceed to expand the variations of the collection."
ADVERTISEMENT - CONTINUE READING BELOW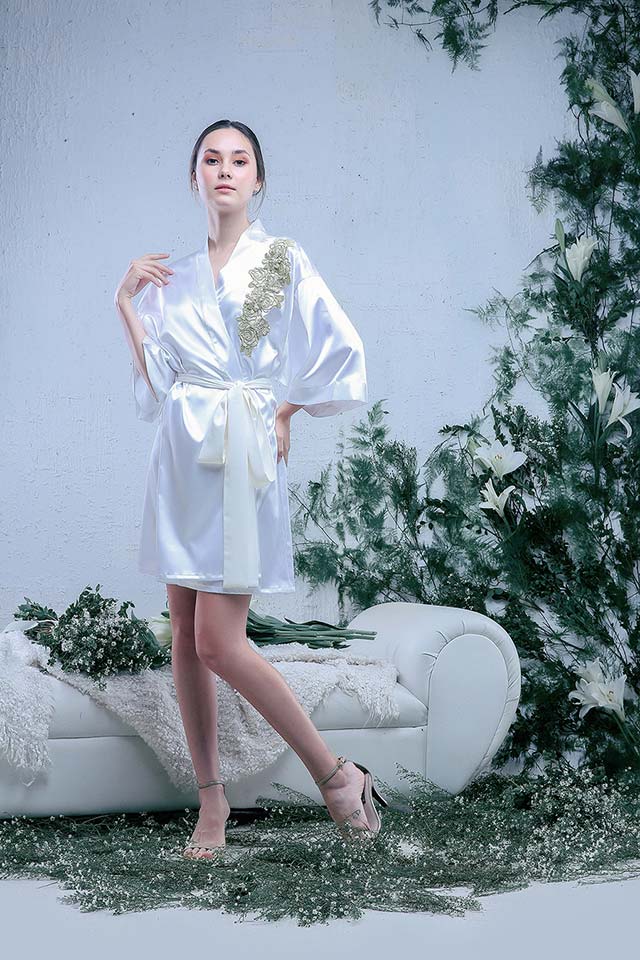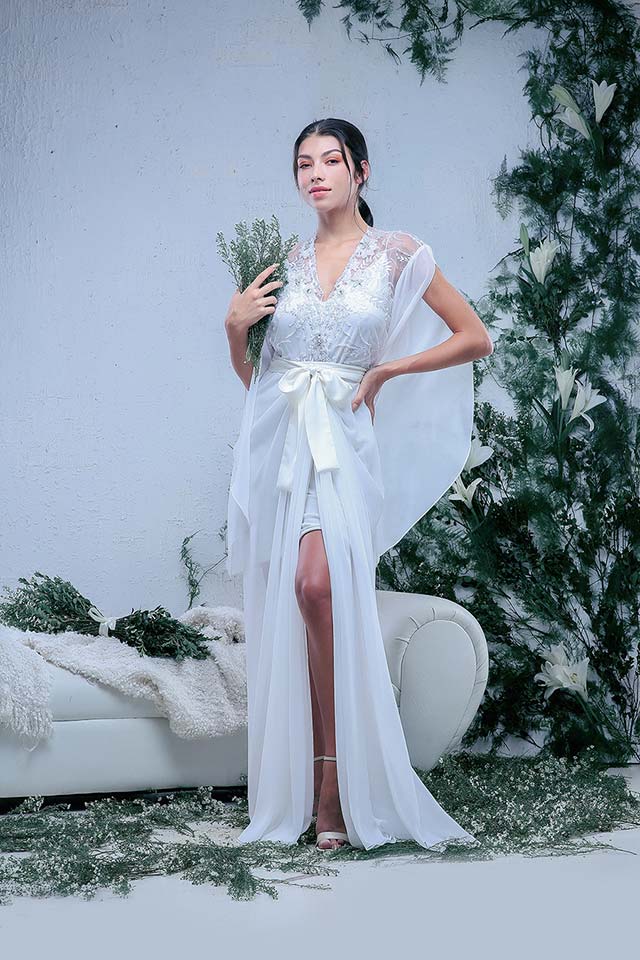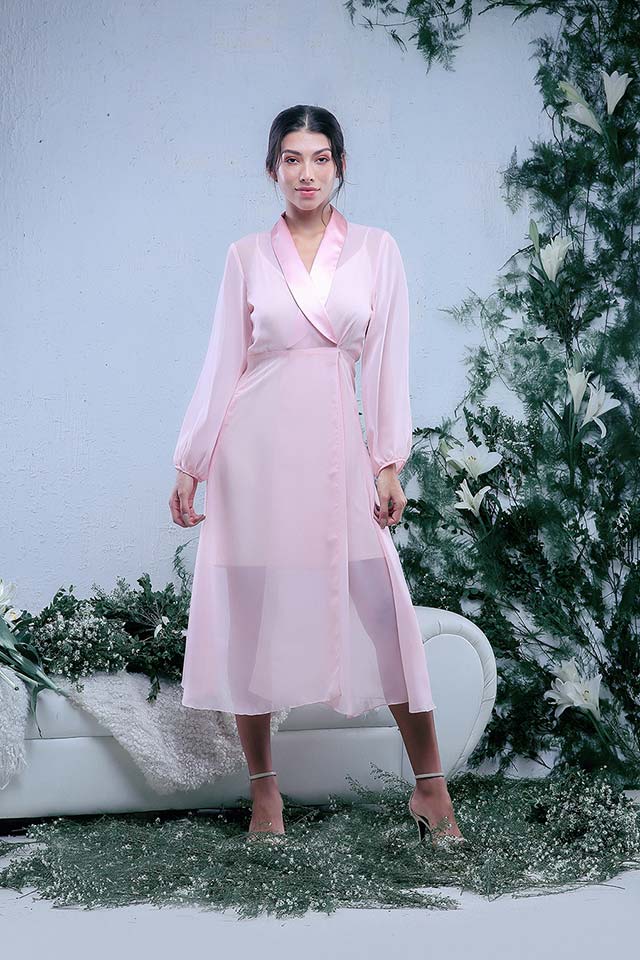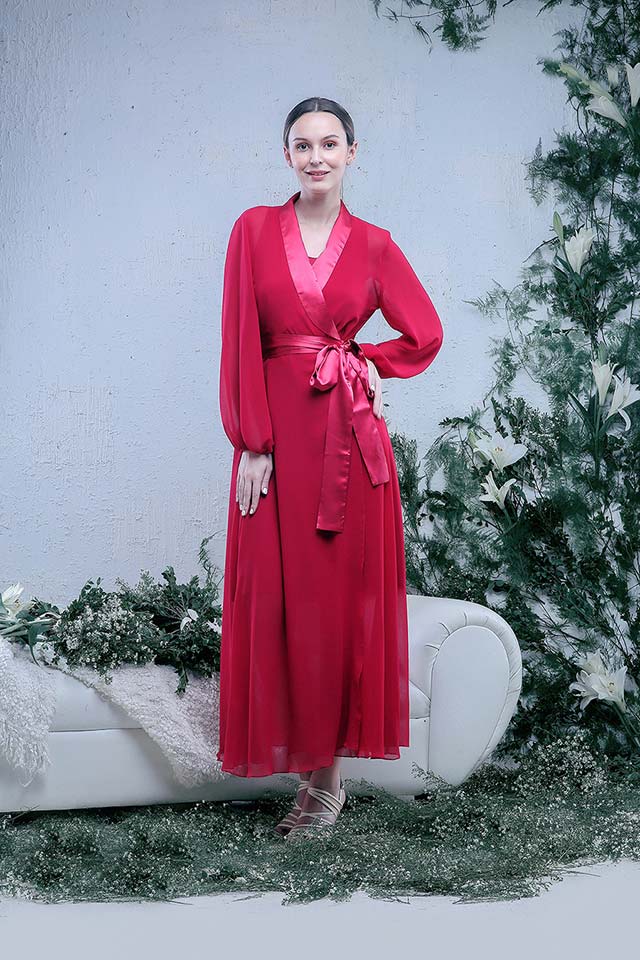 What makes a Happy Andrada muse?
"A Happy Andrada muse is someone fun yet sophisticated, classy but daring, and a powerful woman."
Could you describe the lifestyle that fits your design philosophy?
"For this collection, she's a woman who is empowered, who knows what she deserves—like a luxe silky dressing robe while preparing for the big day or even just for her everyday getting-ready routine."
Who do you dream of wearing your designs?
"Powerful women who support, influence, and inspire other women."
ADVERTISEMENT - CONTINUE READING BELOW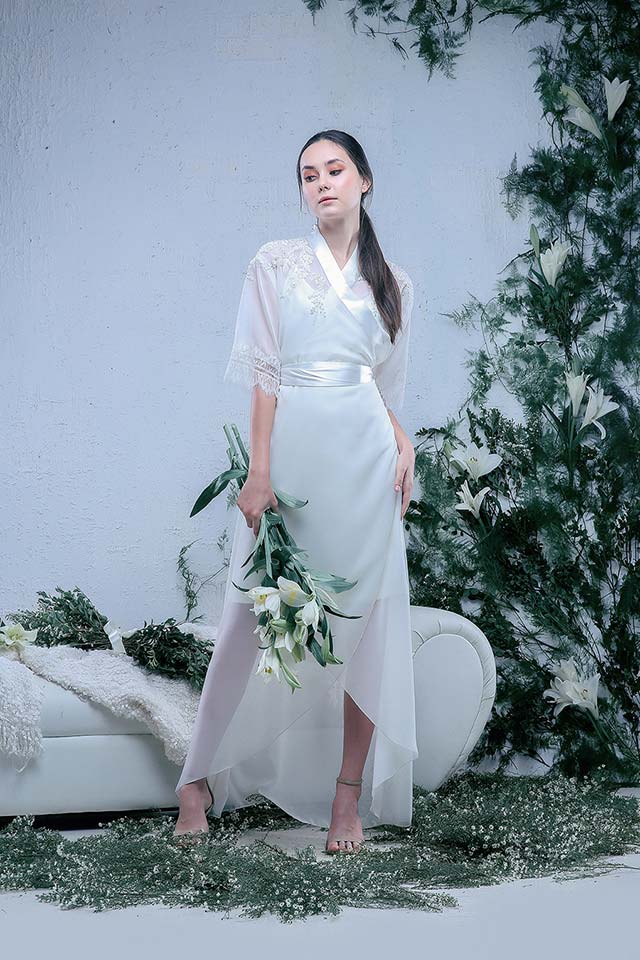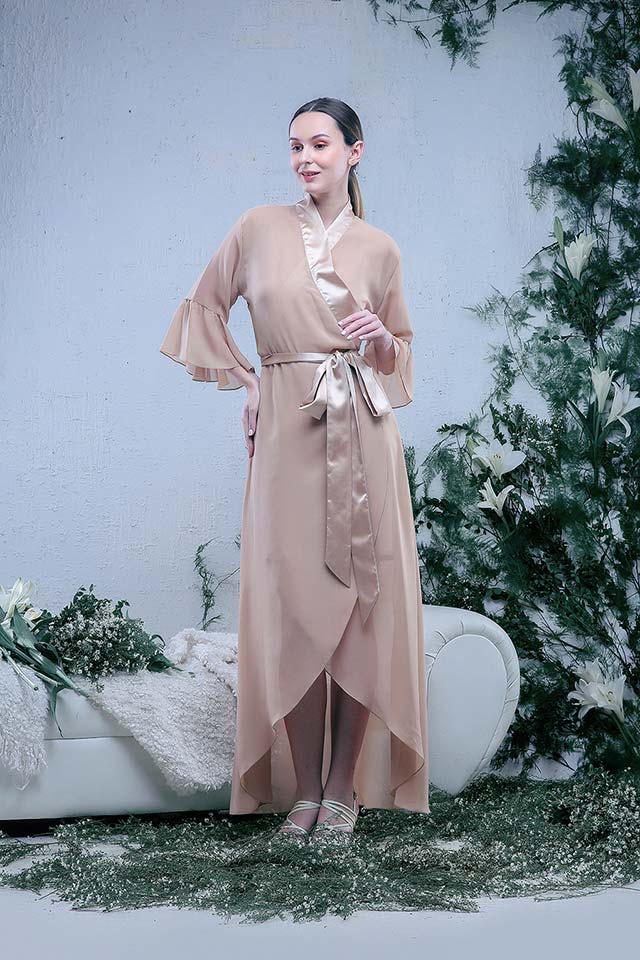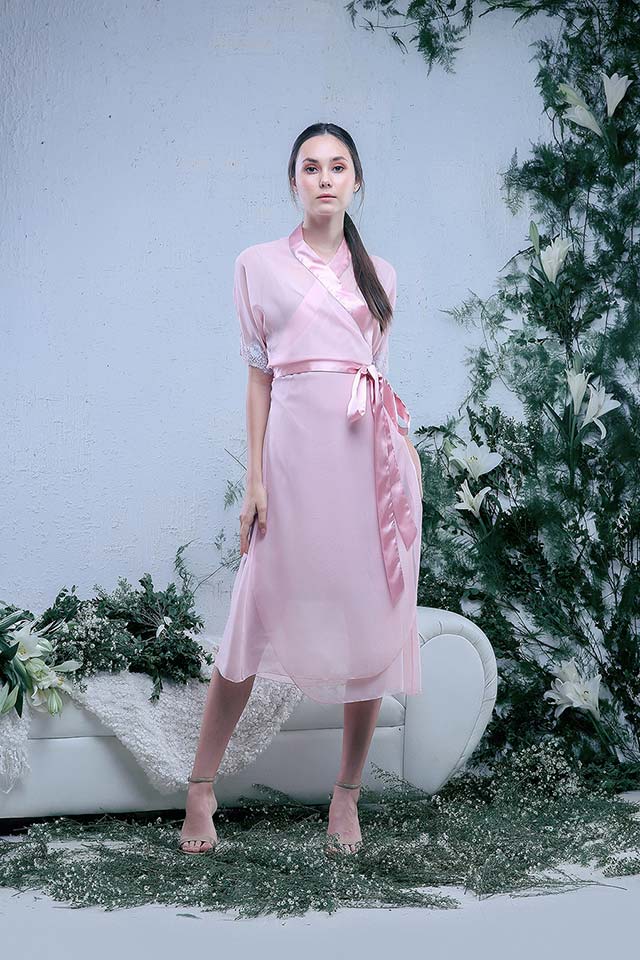 How has your brand evolved since you started?
"I started as an avant-garde designer then branched out to weddings and pret-a-porter using Philippine woven textiles."
What can we expect from your brand soon?
"More collections coming out soon for my bridal line. And oh, I'm going to be representing the Philippines in the International Fashion Art Biennale this October, too."
Exciting! Can you tell us the inspiration behind this specific collection?
"For this collection, I got inspired by my wedding. I designed my own bridal robe because there's not much options for dressing robes here. So after that experience, I decided to have a line that focuses on dressing robes."
ADVERTISEMENT - CONTINUE READING BELOW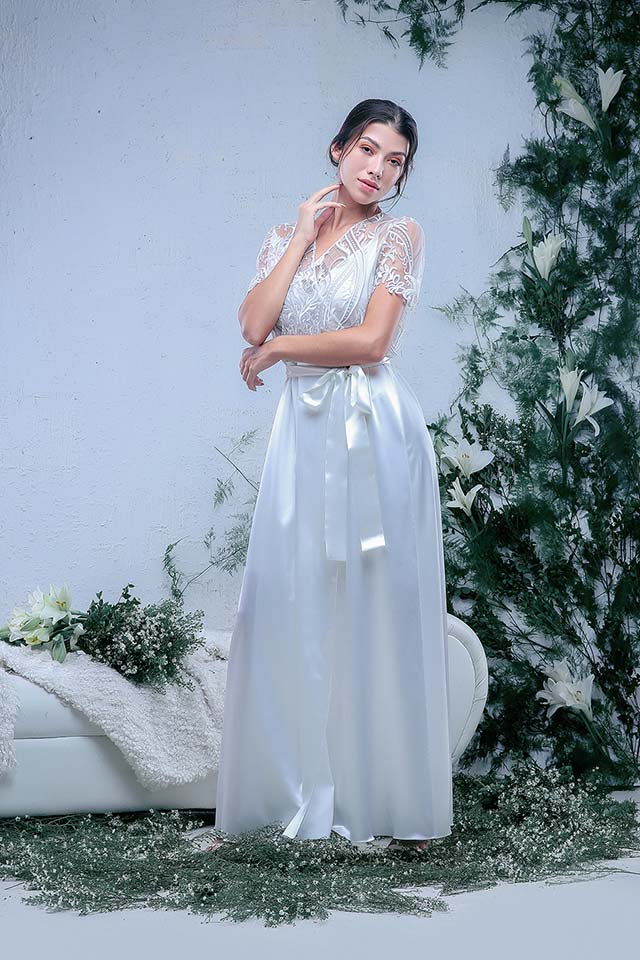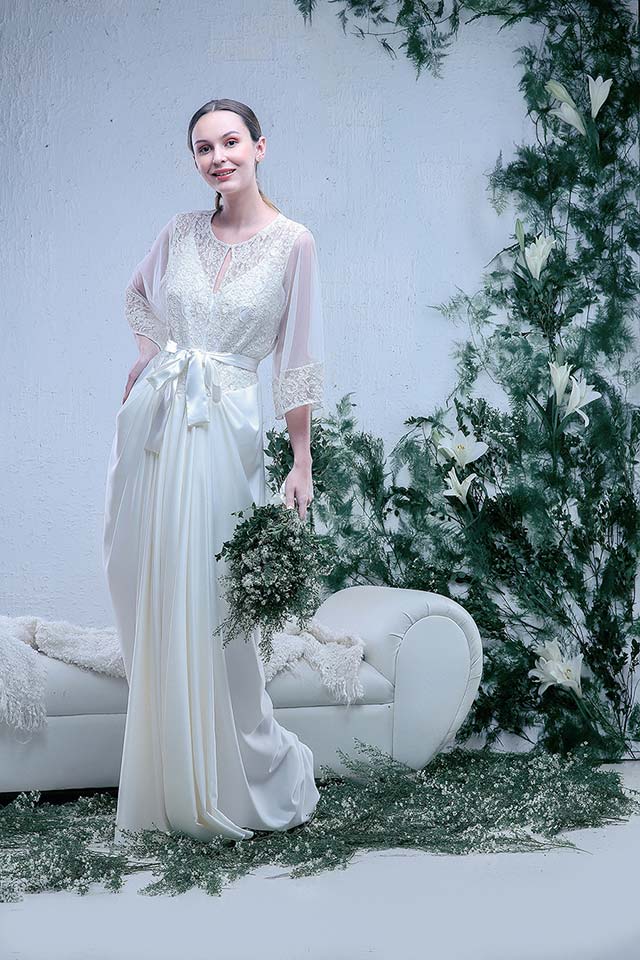 How did you conceptualize the shoot that followed?
"For the shoot, I worked with Amante Fleurs as the set designer. I liked the floral backdrop and set because we wanted something dreamy and ethereal for this bridal shoot."
See the rest of the collection below.
ADVERTISEMENT - CONTINUE READING BELOW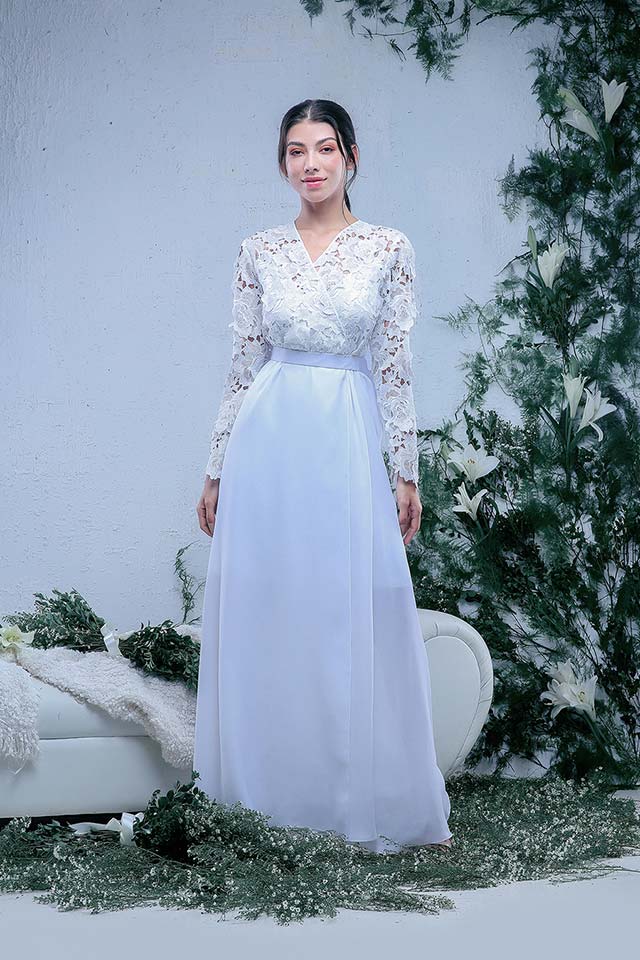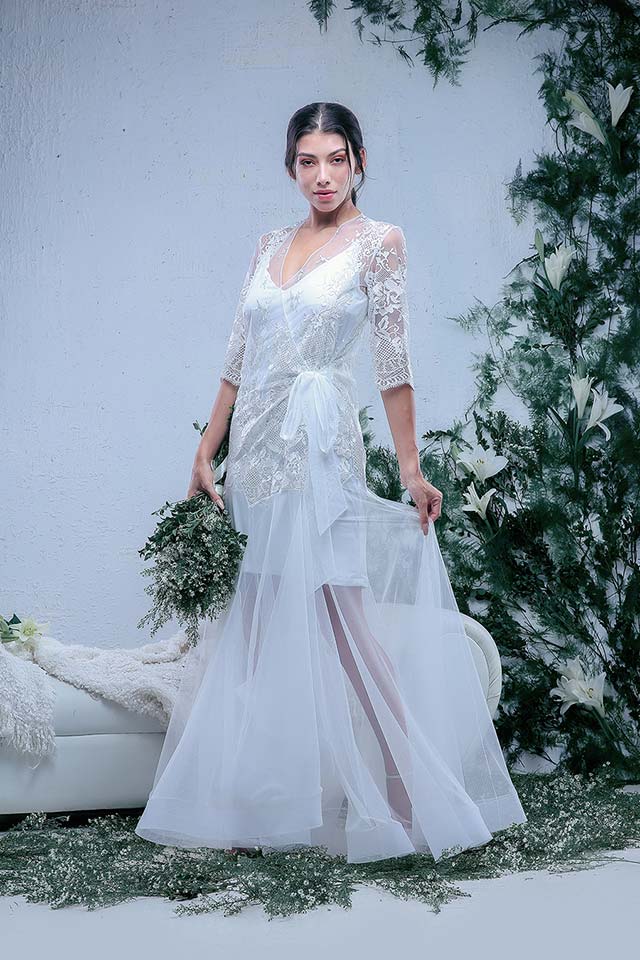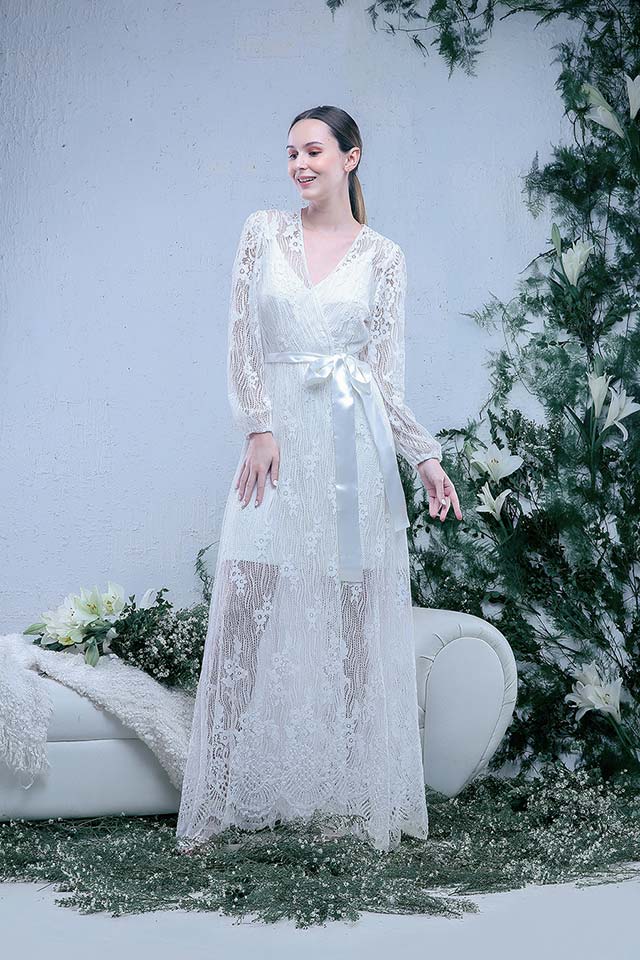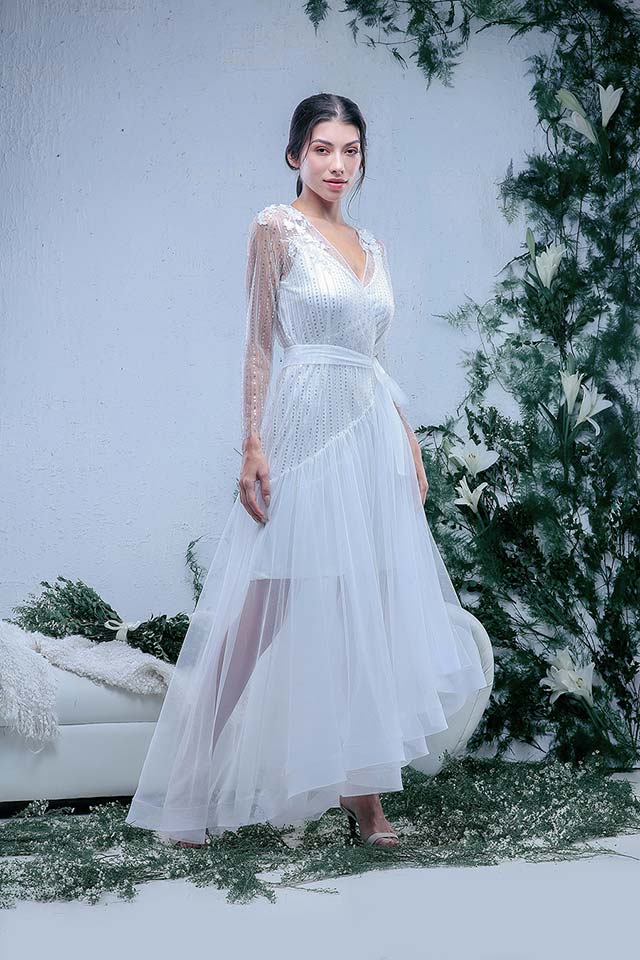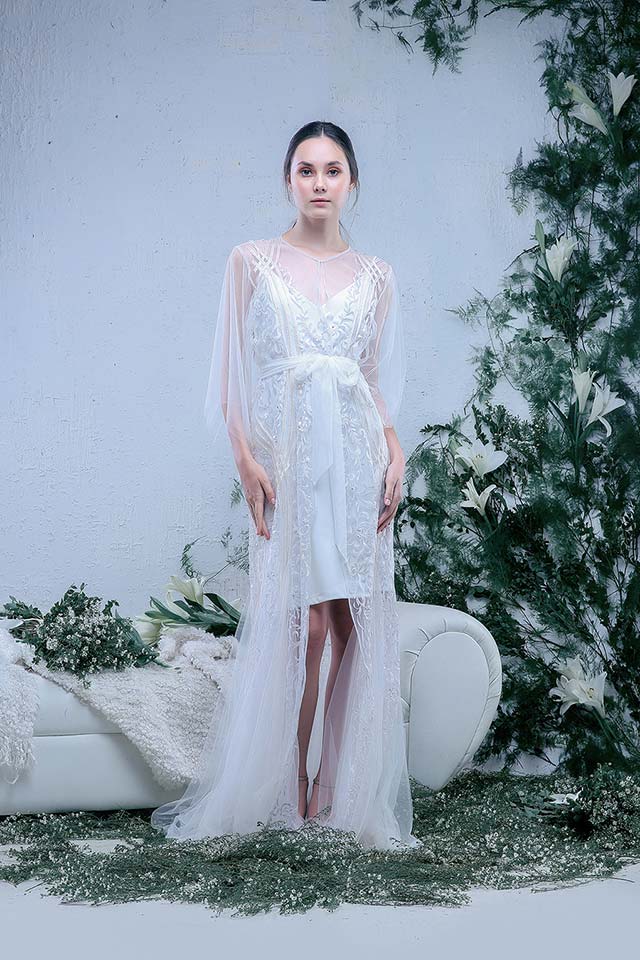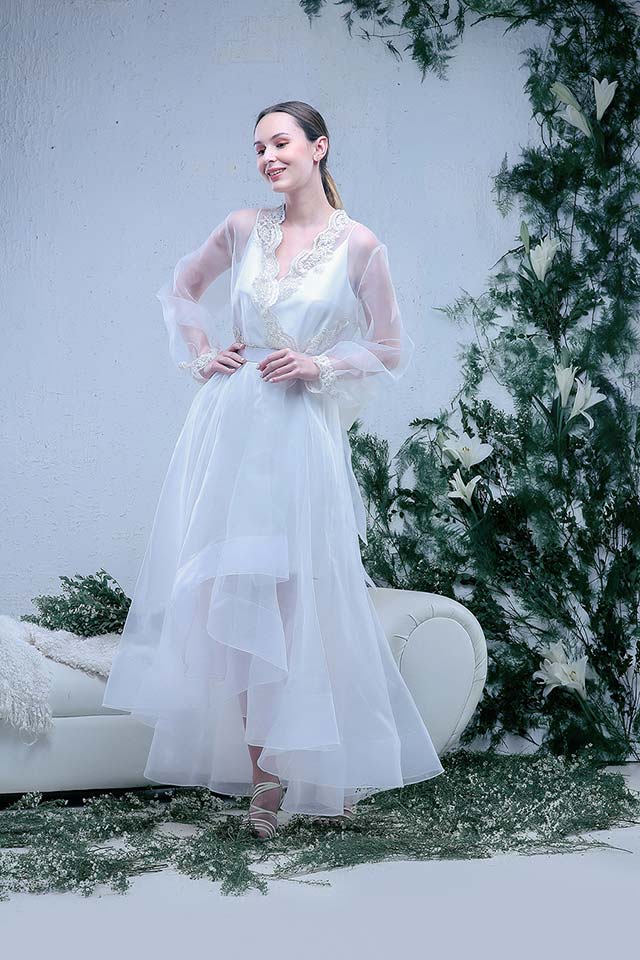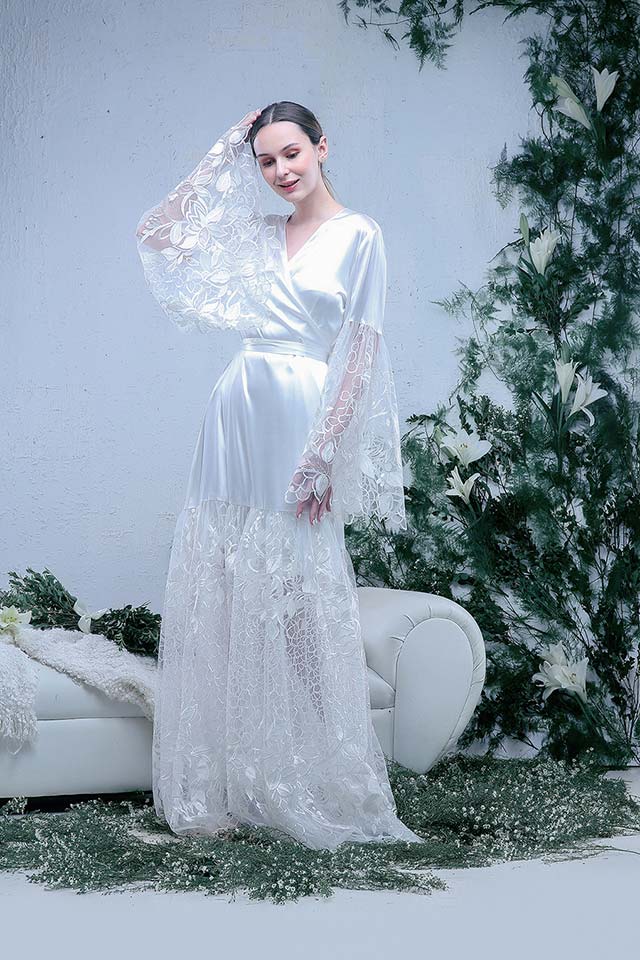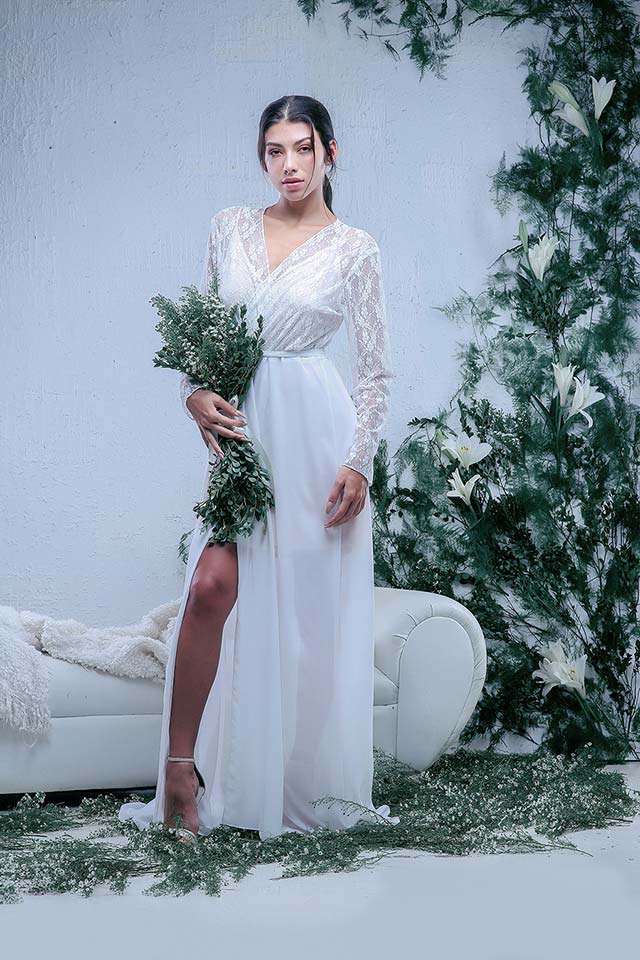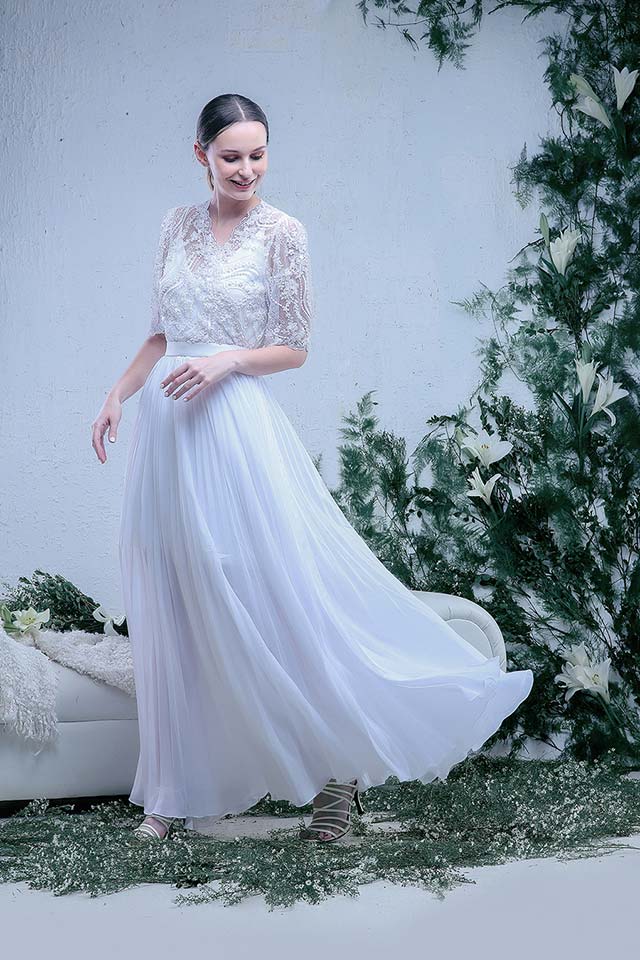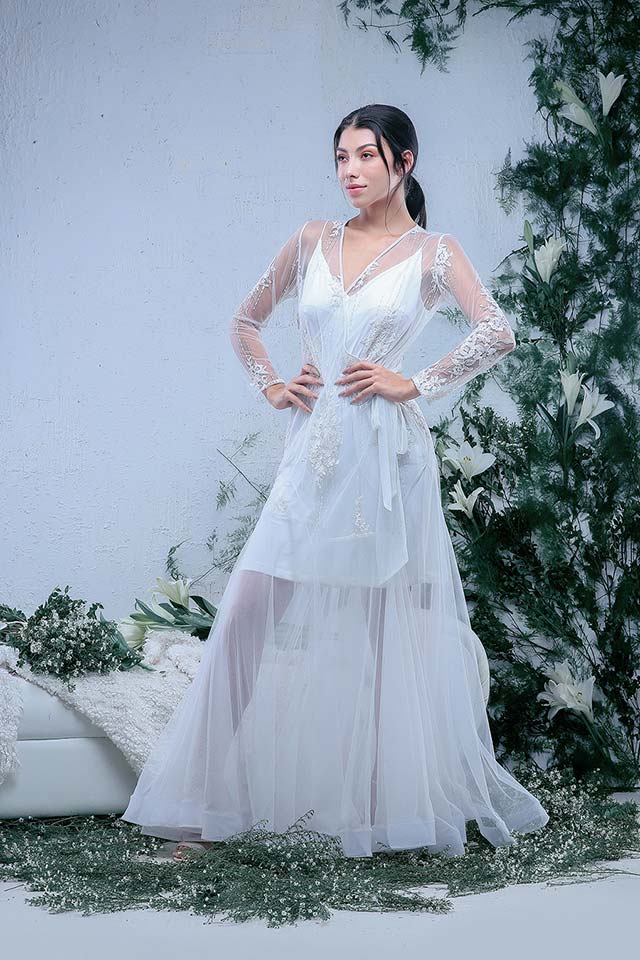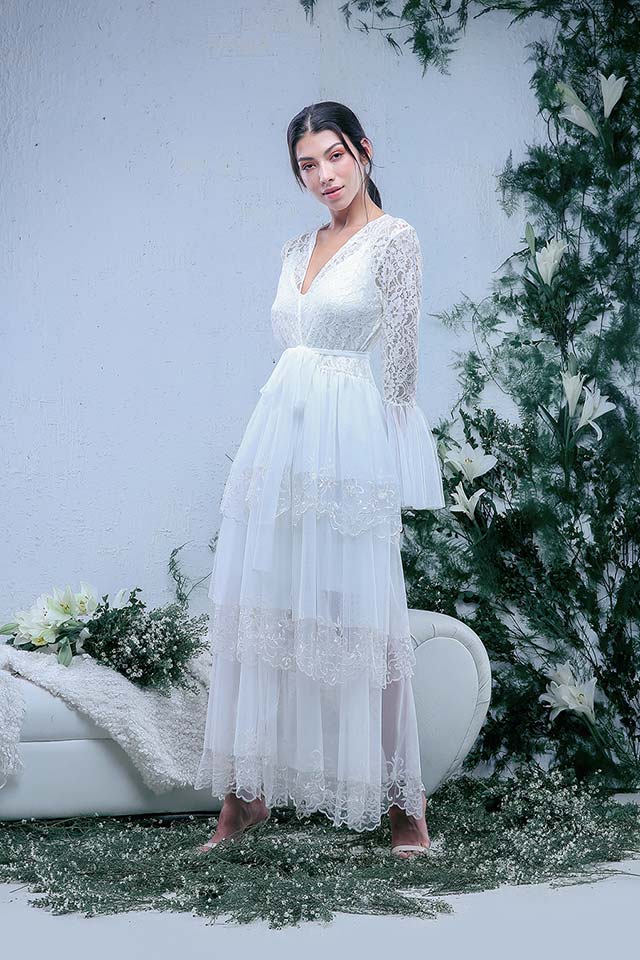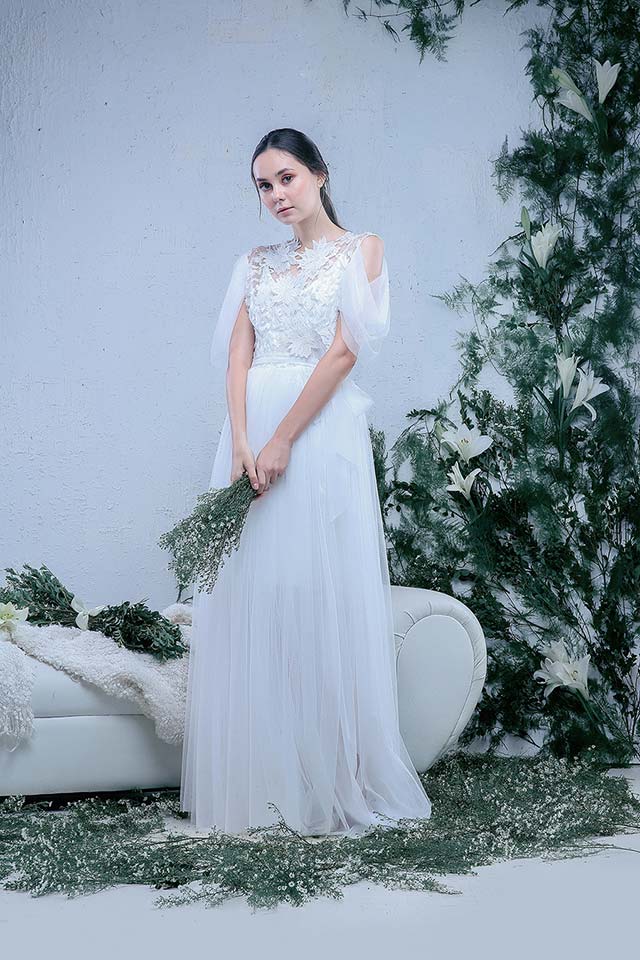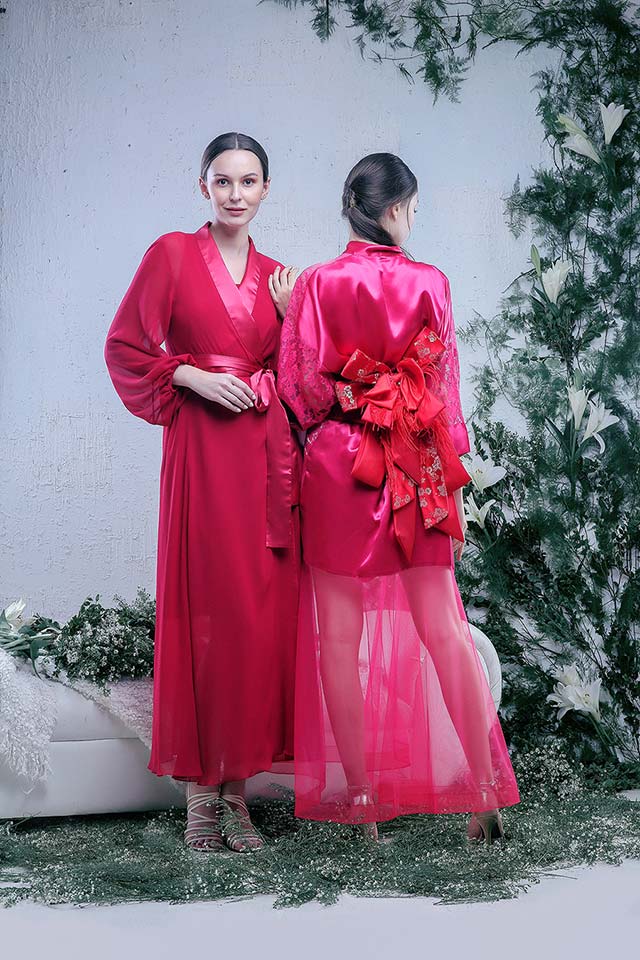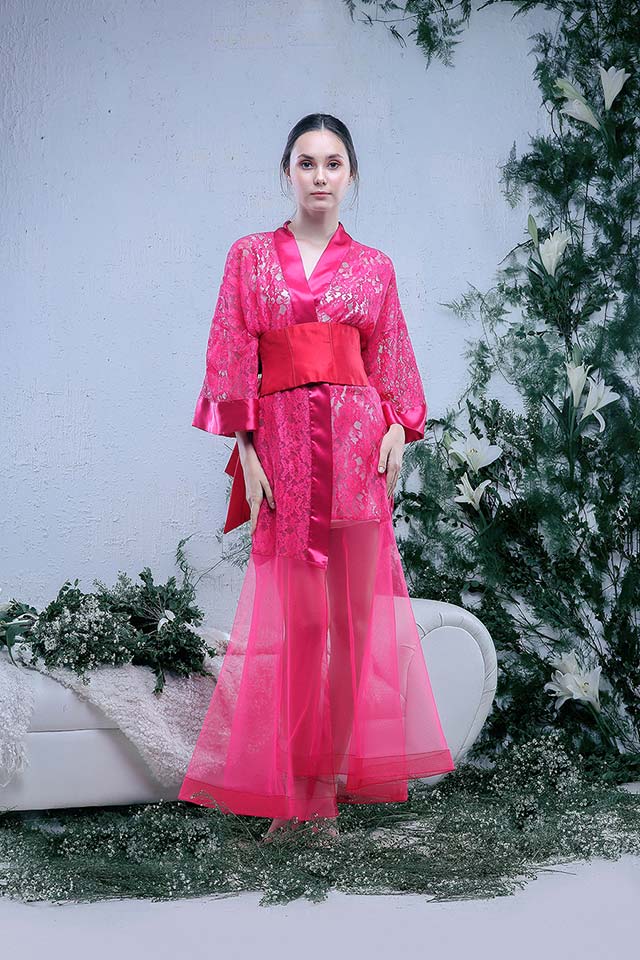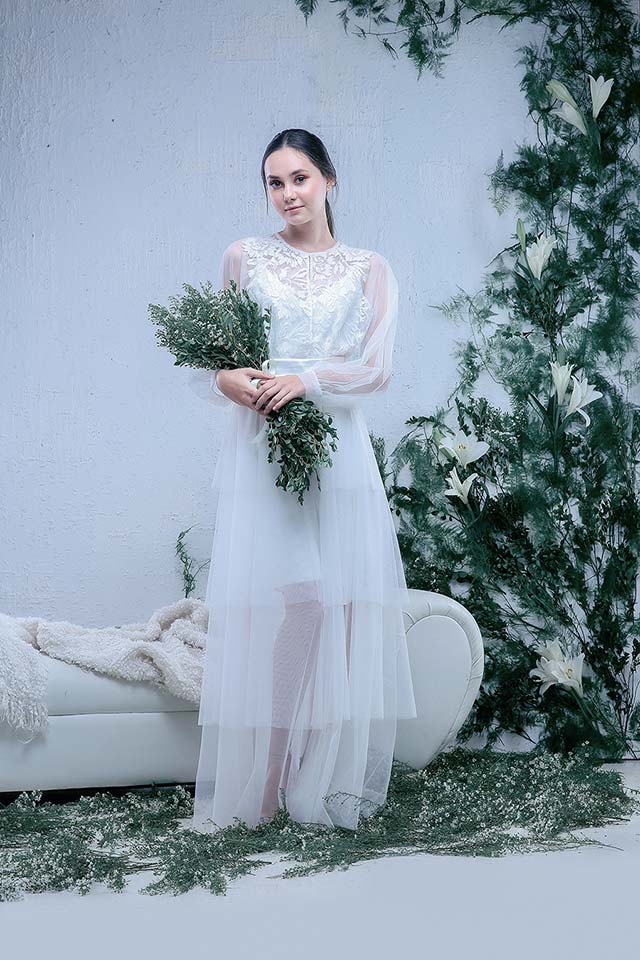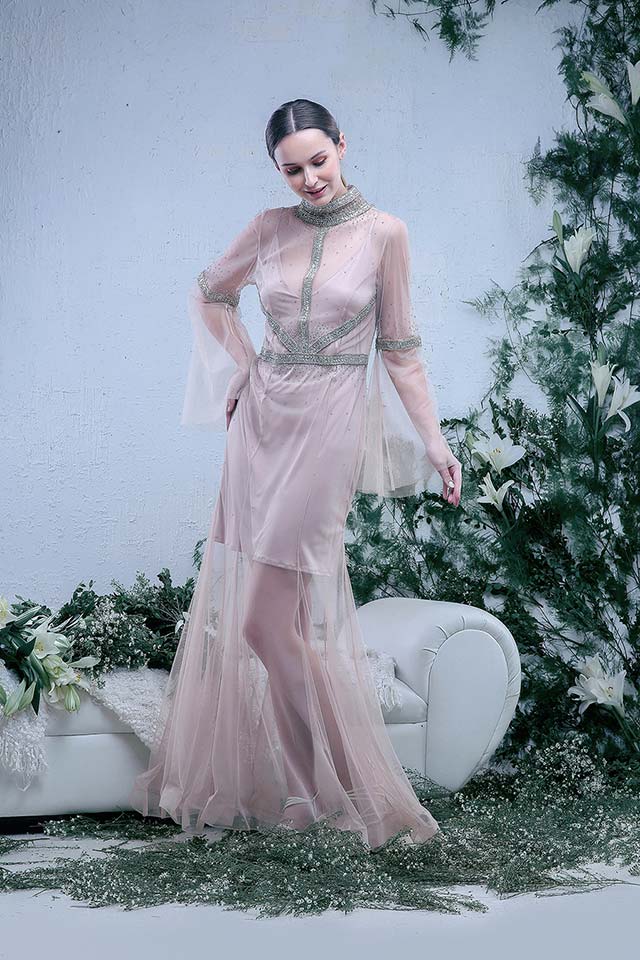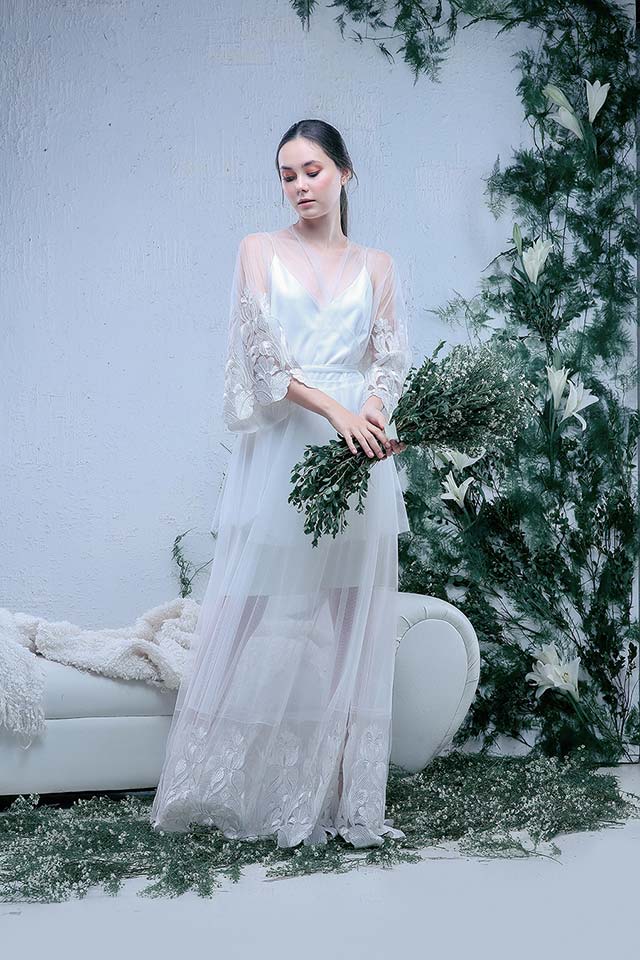 You can shop Happy Andrada's dressing robes here.