We're sure you're familiar with that quirkly little store in Greenbelt 5 called Bleach Catastrophe, with its too-cool interiors, graphic tees, slouchy outfits, and smattering of home accessories. The brand is the brainchild of Cristine Villamiel, who collaborates with a team of artists to come up with the prints and graphics that grace the loose, laidback garments and home items that the label offers.
We've tracked her down for the August issue of Preview to find out how and why she joined the design game, where she and her team get their inspiration, what she likes to do when she's not working, and many more. Read on to find out more about her and Bleach Catastrophe, and don't forget to pick up a copy of Preview's latest issue to get the full lowdown on this cool chick.
Click on the photo gallery to view Bleach Catastrophe's latest collection.
Find a Bleach Catastrophe boutique >>

ADVERTISEMENT - CONTINUE READING BELOW
WHAT MOTIVATED YOU TO BECOME A DESIGNER?
My parents ran a garments business, particularly a t-shirt silkscreen printing factory. After college they asked if I was interested in helping out in the business, I answered no. But they said why don't I give it a try, they'd appreciate my support, so I tried working for them. I enjoyed it so much that after two years I've decided to stay and help the company grow.
HOW DID YOU START AS A DESIGNER?
In our t-shirt business, I was assigned in product development. We had a few t-shirt stores then. I worked with a team, and with the company's investment in research and development, we helped build our brand. After years of development and learning, we decided to put up a special t-shirt shop (Bleach Catastrophe) with a particular design aesthetic that will cater to artists and art enthusiasts.
CONTINUE READING BELOW
Recommended Videos
WHERE DID YOU RECEIVE YOUR DESIGN TRAINING?
I graduated Bachelor of Fine Arts at UP Diliman. I also took a summer program at Parsons, New York.
WHAT IS THE DESIGN PHILOSOPHY BEHIND BLEACH CATASTROPHE?
Uhmm, keep creating.
HOW WOULD YOU DESCRIBE YOUR DESIGN AESTHETIC?
It's very hard for me to describe. Maybe if I were an artist, I'd be an expressionist.
WHERE DO YOU GET YOUR INSPIRATION?
We get inspiration from anywhere, but we are most inspired by the visual arts and design scene.

WHO ARE YOUR STYLE ICONS? YOUR STYLE INFLUENCES/INSPIRATIONS?
I have no particular style icon but I get inspirations from street bloggers/blogs and from my mentors.
WHICH DESIGNERS/ARTISTS DO YOU ADMIRE MOST, BOTH LOCAL AND FOREIGN?
Kenneth Cobonpue, Mich Dulce, [and] Japanese designers especially Junya Watanabe, artists Agnes Martin, Julie Taymor.
WHAT DO YOU CONSIDER YOUR BIGGEST CHALLENGE AS A DESIGNER?
The business side of it.
ADVERTISEMENT - CONTINUE READING BELOW
WHICH ASPECT OF THE DESIGN PROCESS DO YOU ENJOY MOST?
Conceptualizing a product line or designing a space.
HOW DO YOU ENVISION YOURSELF EVOLVING AS A DESIGNER?
To be honest, I'd like to be known more as a store designer. That's what I enjoy most. Also, if I venture into something else, I'd like to try furniture. One mentor of mine suggested that I try that, too.
WHAT ACCOMPLISHMENT IN YOUR CAREER ARE YOU MOST PROUD OF?
It is when people appreciate our store.
WHAT ASPECT OF DESIGN DO YOU SEEK TO MASTER?
Form or silhouettes, interior design, and lighting design.
HOW DO YOU UNWIND?
I eat out or stay home.
FAVORITE SHOPPING AND TRAVEL DESTINATIONS?
I don't shop that much but I do love to observe things. My favorite places are Tokyo, Kyoto, Thailand and Palawan.
DO YOU COLLECT ANYTHING?
Yes, pencils and cute bottles.
ADVERTISEMENT - CONTINUE READING BELOW
WHAT MUSIC DO YOU LISTEN TO? FILMS YOU WATCH? BOOKS YOU READ?
My music evolves every time. Right now I'm into experimental rock, a liitle electronica and a little grunge. No particular film, but I enjoy biopic ones and oh, Transformers. For books, right now I'm into autobiographies and biographies of artists and designers. Yohji [Yamamoto]'s recent autobiography has inspired me a lot.
OTHER PASTIMES, PASSIONS, INTERESTS ASIDE FROM FASHION?
I love to eat, watch Anthony Bourdain and Andrew Zimmern on TLC, and explore places especially the Philppines.
WHAT PROFESSION WOULD YOU BE IN IF YOU WEREN'T A DESIGNER?
I'd either be an art history teacher or a stage designer.
WHAT CAN WE LOOK FORWARD TO FROM YOU AS A DESIGNER, AND FROM BLEACH CATASTROPHE AS A BRAND?
Our currently launched home line, Bleach Home, was quite well-received. We plan to diversify our home accessories line by the end of the year. Bleach Catastrophe will become a lifestyle store in the future.
ADVERTISEMENT - CONTINUE READING BELOW
WHAT DO YOU THINK THE PHILIPPINE FASHION INDUSTRY NEEDS MOST IN ORDER TO FLOURISH?
When I say this, I speak to myself: It needs more vision and more understanding of where we came from and a sense of who we really are.
DO YOU HAVE ANY ADVICE FOR ASPIRING DESIGNERS?
I love it when Kenneth Cobonpue once said: "The world does not need another chair." For me it is important to be able to answer the whys of our being a designer, and to know what we can do to contribute society. It sounds very world peace but I find it very true. I myself am still learning this every day.
Hey, Preview readers! Follow us on Facebook, Instagram, YouTube, Tiktok, and Twitter to stay up to speed on all things trendy and creative. We'll curate the most stylish feed for you!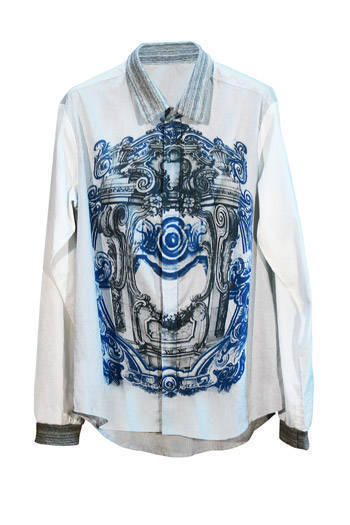 ADVERTISEMENT - CONTINUE READING BELOW
CONTINUE READING BELOW
Recommended Videos
Hey, Preview readers! Follow us on Facebook, Instagram, YouTube, Tiktok, and Twitter to stay up to speed on all things trendy and creative. We'll curate the most stylish feed for you!