Chris Nick is a name you ought to remember. He's an emerging designer you'll want to have at the top of your list, especially if you fancy the styles of Audrey Hepburn, Marilyn Monroe, and Grace Kelly. With a penchant for romantic silhouettes, a jet black palette, and everything Parisian and Old Hollywood-inspired, he has a strong sense of style that's hard to miss. For Chris, who loves to dress his clients in simple elegance, there's no need for fancy hues; it's absence doesn't discount the strength and confidence you'll exude once you wear his clothes.
Below, we got the chance to catch up with Chris as he talks about his design aesthetic and newly-launched RTW line.
How would you describe you design philosophy and aesthetic?
"A true classic, I aspire to be a standard for class and elegance. That's how I envision every piece I make for my clients and for myself and for the service we provide when we have clients over at the studio. When I design, I always think: Would I wear this? If the answer is yes, it is Chris Nick."
ADVERTISEMENT - CONTINUE READING BELOW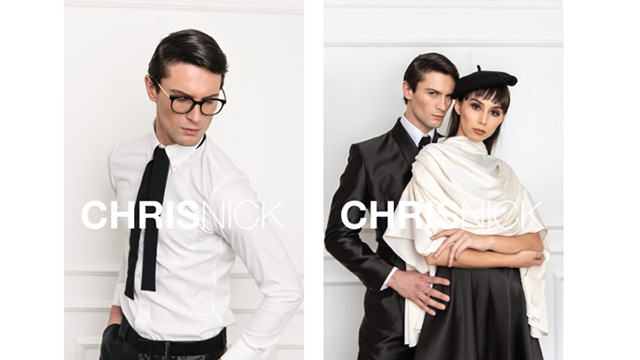 What motivated you to be a designer?
"Ever since I was little, I've always been amazed by the world of fashion. There was just something about beauty, elegance, and looking your best that drew me in. I've always fantasized about how the world would be if I dressed the people in it–little did I know I would end up doing just that, and so soon!"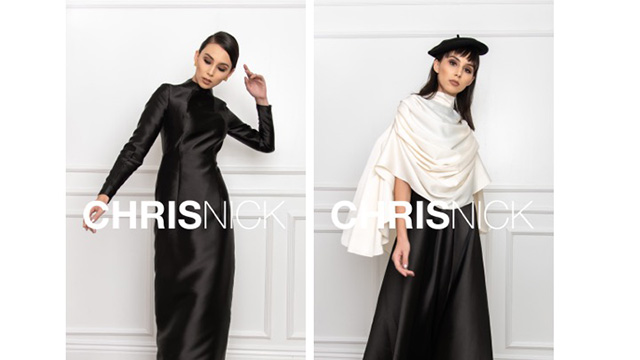 You're a fresh name in the local fashion scene. What do you think is your greatest edge as a designer?
"I've always been told that I always have this certain look—a Chris Nick appeal, if you will. I'd like to say that this 'look' or 'appeal' exudes confidence, power, and elegance without showing off. This has been something that I developed over the years and I guess—it's really how the woman or man feels when she is in my clothing—she or he is truly well put together."
ADVERTISEMENT - CONTINUE READING BELOW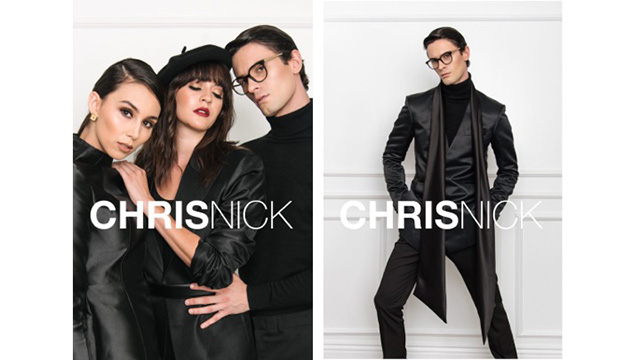 Knowing this, how would your clothes fit the modern Filipina now?
"It fits the modern Filipina because the modern Filipina is just that. She is confident and elegant, powerful and a woman of class."
ADVERTISEMENT - CONTINUE READING BELOW
In the past two seasons of Panasonic Manila Fashion Fest, we saw you use black, luxe fabrics, and romantic silhouettes. What inspired you to play around this kind of aesthetic?
"Black has and always will be part of my identity. A fun little fact, I'm actually a little bit color blind–hence my love for black (which I can obviously see clearly). [We use] luxe fabrics because that's how I see not just my brand but also the woman I would love to dress. We have a romantic silhouette because I've always been into the classic films–old Hollywood to be exact."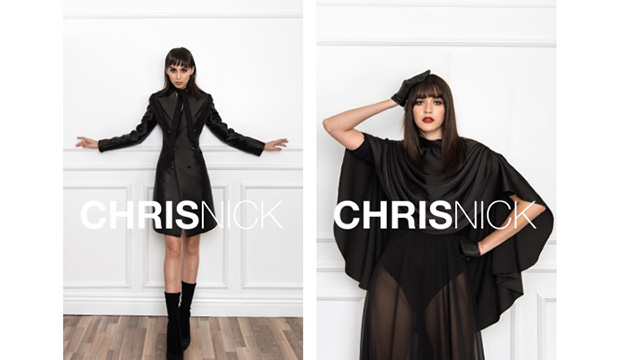 ADVERTISEMENT - CONTINUE READING BELOW
Is there a particular kind of woman that you have in mind when you design clothes? Could you describe your ideal Chris Nick muse?
"The ideal Chris Nick muse is a woman (or man!) that values luxury–a woman who is powerful and confident in a sense that other people's opinions don't matter and she can stand on her own and looks chic doing so. Someone who also doesn't mind a certain price tag."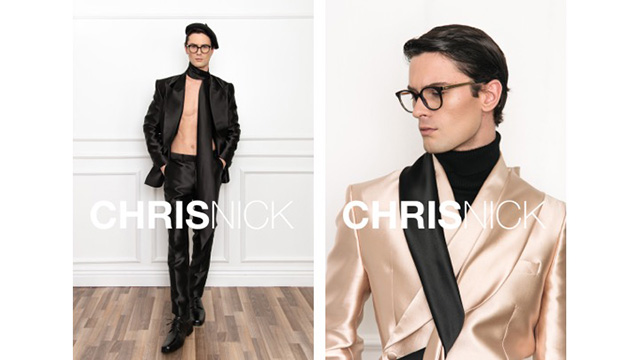 ADVERTISEMENT - CONTINUE READING BELOW
Let's talk about your creative process. How do you usually find inspiration?
"Film, Paris (my favorite city in the world), and the golden era of old Hollywood are truly a big chunk of my inspiration when it comes to designing garments films like Gentlemen Prefer Blondes, High Society, and Love in the Afternoon are just some of my favorite titles. Muses, as cliché as this may sound, would have to be Grace Kelly, Audrey Hepburn and Marilyn Monroe–all have played a part in my constant mood board."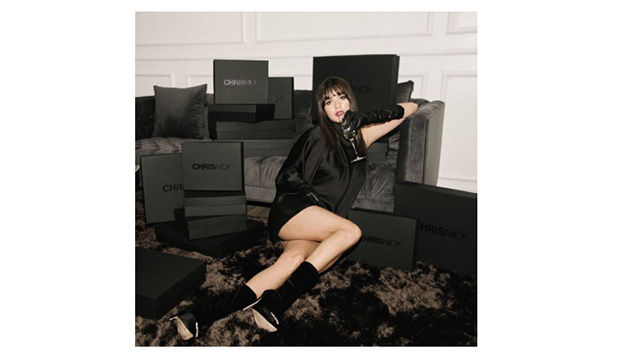 ADVERTISEMENT - CONTINUE READING BELOW
What do you consider to be your signature style as a designer?
"Black, of course, is one–and excess of fabric and tailored pieces. "
Let's talk about your newly-launched line. What can we expect from the Chris Nick brand?
"The newly-launched ready-to-wear line offers a variety of pieces that are truly versatile. They can be worn for an evening affair or dressed down with a pair of denim jeans. I'd ike to say these pieces are my versions of classics for women. These will be pre-launched and the studio and next month at our online website."
Could we buy your runway pieces here, too? How about for custom-made orders?
"Runway pieces are usually by order basis, just to stay true to exclusivity. This can be done by having an appointment with us for coffee or high tea."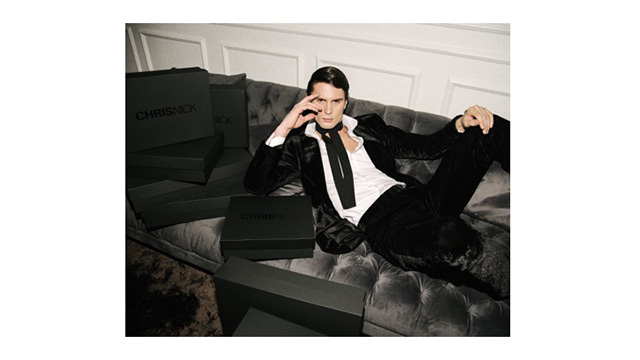 ADVERTISEMENT - CONTINUE READING BELOW
How can we best reach your atelier?
"The studio is by appointment only and you may schedule one by contacting us at booking@chris-nick.com or laurenstephanie@chris-nick.com. You may also send us a message directly through Instagram at @_chrisnick or through our mobile, +639178667691."
Hey, Preview readers! Follow us on Facebook, Instagram, YouTube, Tiktok, and Twitter to stay up to speed on all things trendy and creative. We'll curate the most stylish feed for you!