In fashion, we learn that anything and everything is possible. You are limited only by your imagination. Local designer Bea Samson expertly demonstrates this sentiment in her latest ready-to-wear line, Paraluman. She pulled inspiration from "imaginative costumes from cinema such as those of Queen Amidala in Star Wars: The Phantom Menace, Queen Elizabeth in Elizabeth: The Golden Age, the colorful kimonos of Chiyo from Memoirs of a Geisha, various flowing robes in Hero, and James Cameron's Avatar," she tells Preview.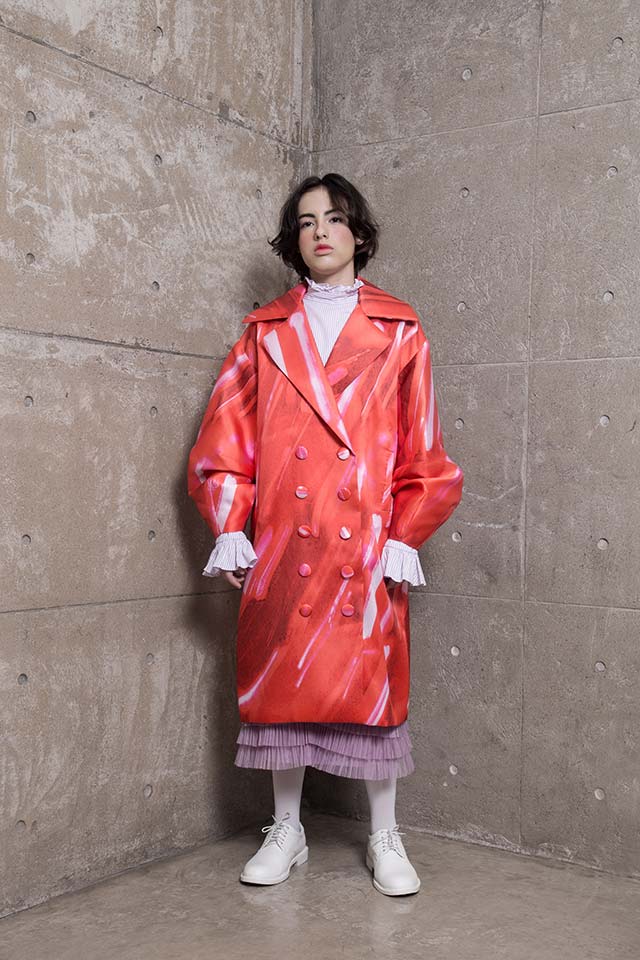 IMAGE Nikki Ruiz for Bea Samson
Bea also took notable details from pop culture. From the "whimsical and psychedelic colors from The Beatles' Yellow Submarine," as well as art pieces like the Darnley Portrait of Elizabeth I of England, and Two Beauties by Hokusai." She shares that her collection seeks to engage the senses and to inspire wonder.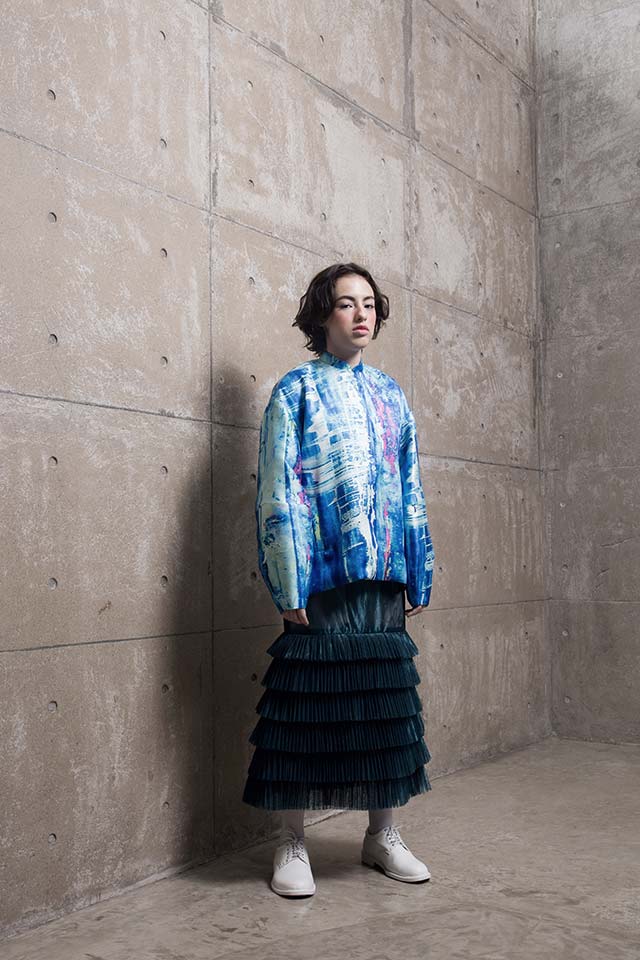 IMAGE Nikki Ruiz for Bea Samson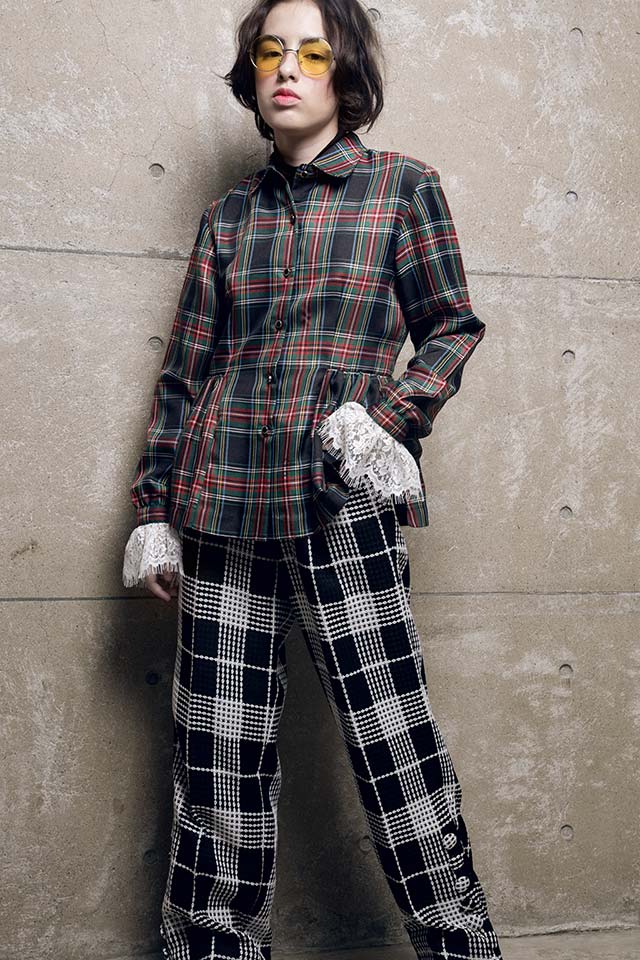 IMAGE Nikki Ruiz for Bea Samson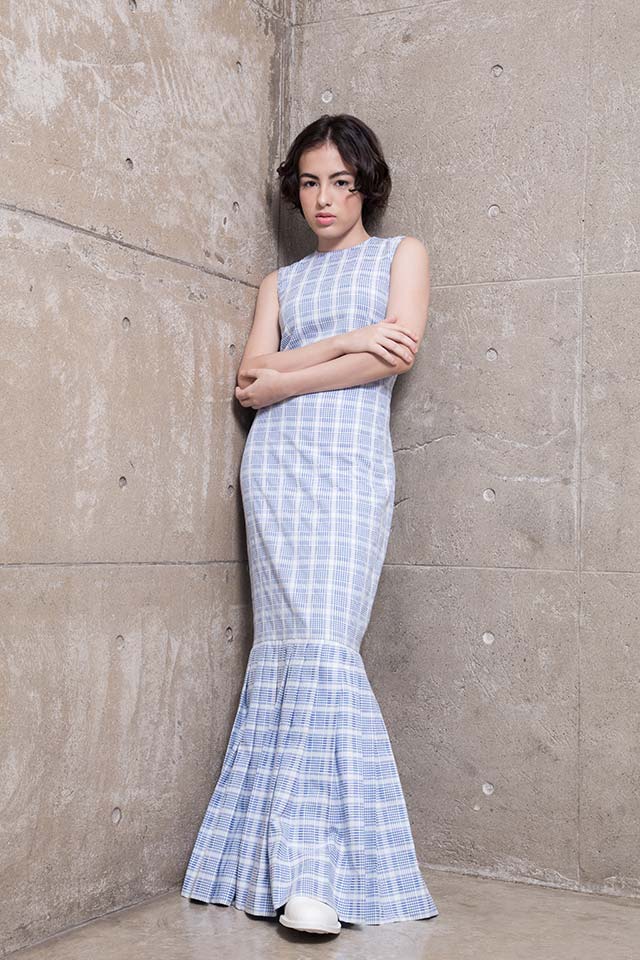 IMAGE Nikki Ruiz for Bea Samson
It's not hard to see one's imagination soar through her clothes. Bea fluently translates the illustrious details of one art form onto her clothes, equipped with her own originality and creative reign. In fact, she used her own photographs of man-made structures, blurred to reveal "a sense of movement from otherwise still images." She also pulled inspiration from "images of natural settings [that] are transformed to show a more dreamlike vision," printed on the fabric like how traditional Japanese kimonos were once made. Thus, Bea's Real/Unreal collection shows each garment "like a printed kimono, an art piece of and through fashion."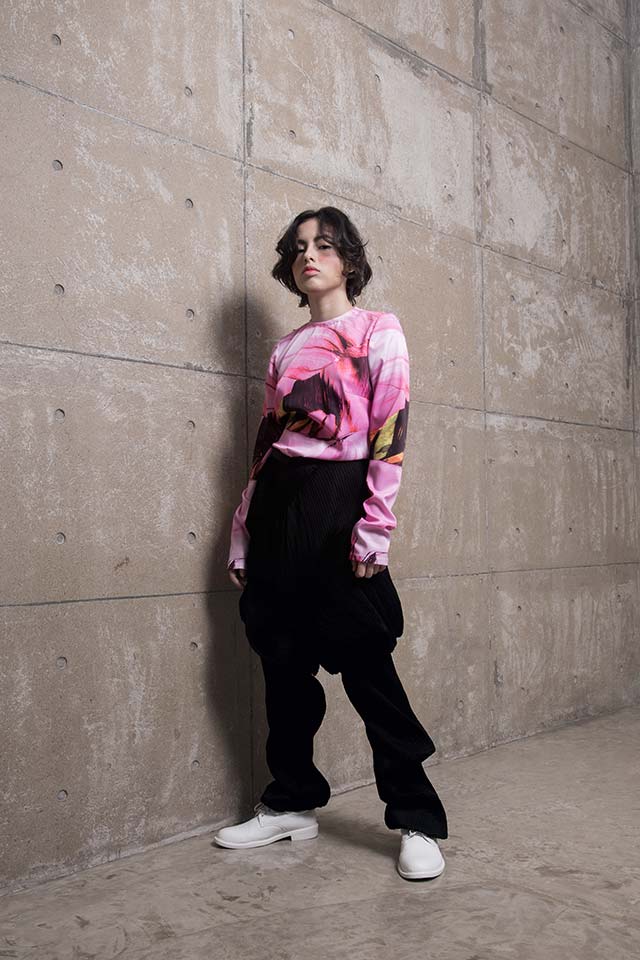 IMAGE Nikki Ruiz for Bea Samson
Below, we talk more with the designer about her recent collection. Read on!
How is this collection different from your previous ones?
"This is the first full collection of womenswear and menswear I made for my ready-to-wear brand, Paraluman, applying all that I have learned in fashion school, and also incorporating my original prints. It is a collection where I was able to fully express my design aesthetic, while carefully taking into consideration the business side of the brand."
ADVERTISEMENT - CONTINUE READING BELOW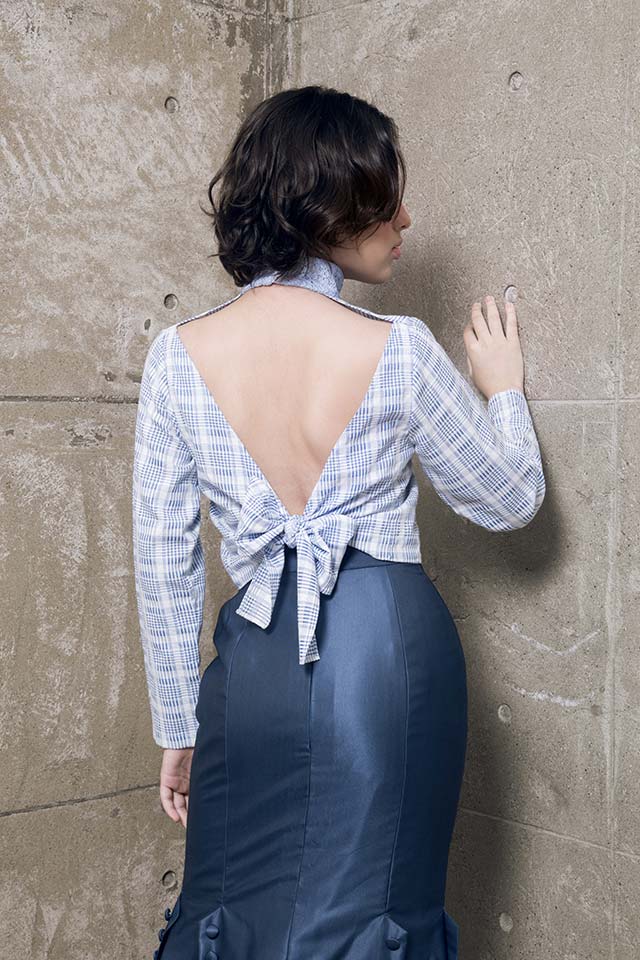 IMAGE Nikki Ruiz for Bea Samson
How many pieces are there in the collection?
"So far there are at least 30 pieces which include a mix of tops, skirts, dresses, trousers, and outerwear. In addition to these, I'll release limited edition tote bags and maybe even shirts with the prints soon."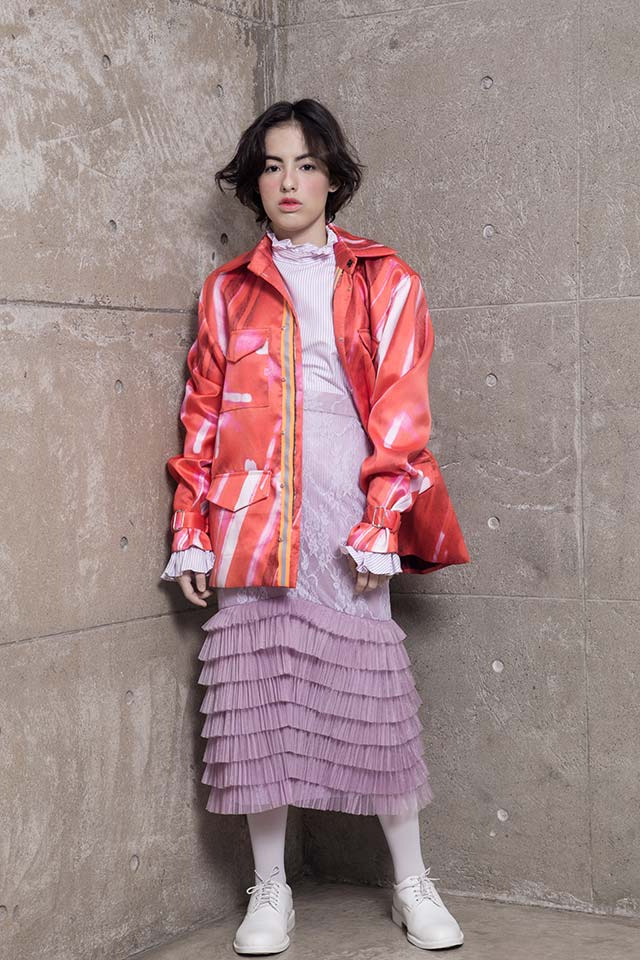 IMAGE Nikki Ruiz for Bea Samson
Do you have a favorite?
"My favorite piece is the printed vest dress. The print is from a photograph I took of Times Square. New York is one of my favorite cities, and one that is very dear to me because of my family. For this collection, I created the original print and did it on two different fabrics, which I layered to purposefully create a blurred effect, as if a person is experiencing dizziness. Even if the silhouette is very simple, I find that piece very unique and interesting. It is one of the pieces that truly shows my intention of making an art piece of and through fashion."
IMAGE Nikki Ruiz for Bea Samson
What are the key elements or pieces in the collection?
"Beyond just using imaginative prints, this collection plays with the different elements and principles of design. The pieces have varying silhouettes—curvy, wavy, boxy, straight, tapered, fitted, and loose. There is a lot of focus on lines and shapes, and these are found everywhere—the cut of the garments, the prints, and even the textures of and the patterns found on the fabrics themselves. These create strong visual effects. Prints are harmoniously combined with other prints and fabrics, and are given more life with the use of highly saturated colors and three dimensional textures through pleating, embellishments, and other accents."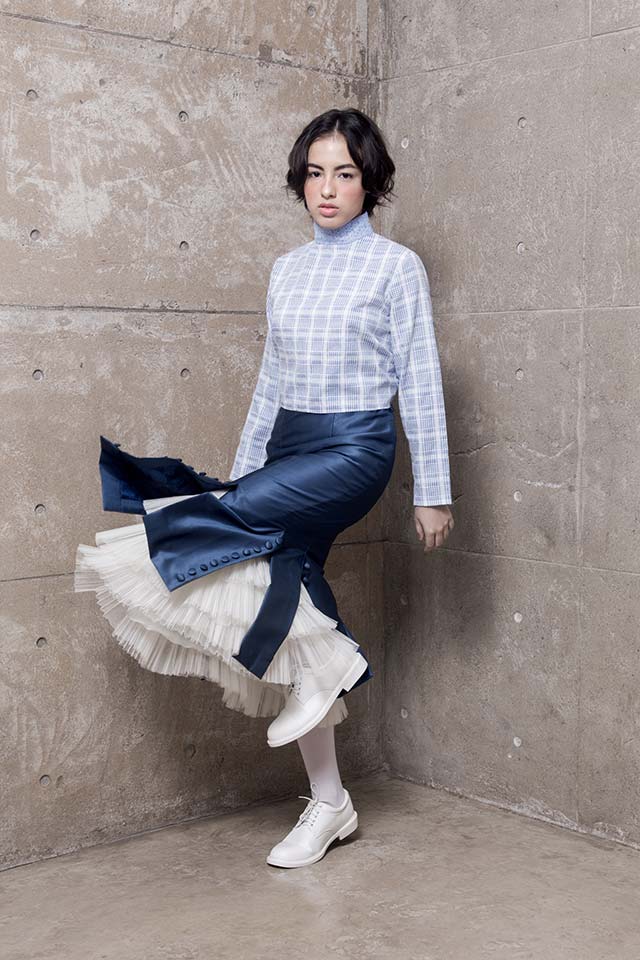 IMAGE Nikki Ruiz for Bea Samson
"This collection showcases my signature printed ovoid silhouette, which I used for a short jacket and a longer coat. I also created tailored pieces with a twist of my own such as a skirt with multiple vents and covered buttons, dress shirts with contrasting oversized cuffs and rhinestone buttons, a cropped double breasted linen jacket with multiple buttons and a pair of pleated wide leg trousers, and a printed vest dress. I love working with pleats, and this collection has several pieces with layers of pleated metallic mesh."
ADVERTISEMENT - CONTINUE READING BELOW
Did you have a specific person in mind while designing the clothes?
"I was inspired by different people who I admire, but did not really have one specific person in mind."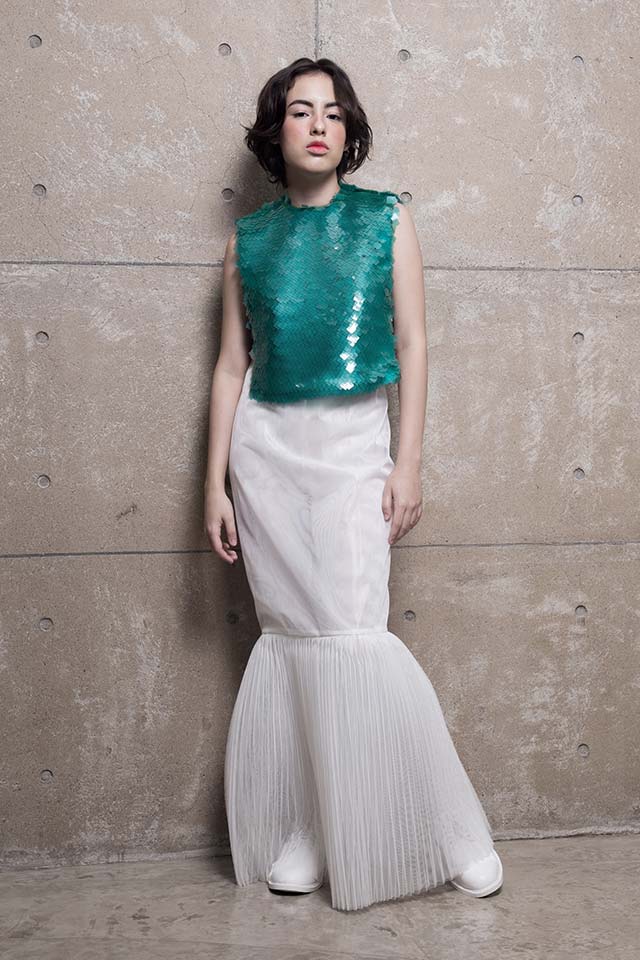 IMAGE Nikki Ruiz for Bea Samson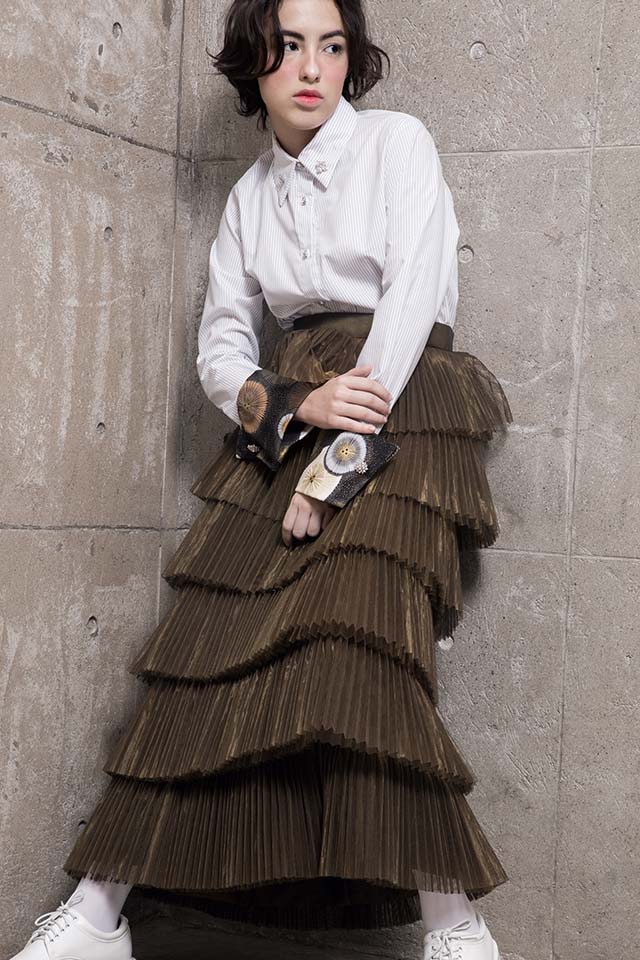 IMAGE Nikki Ruiz for Bea Samson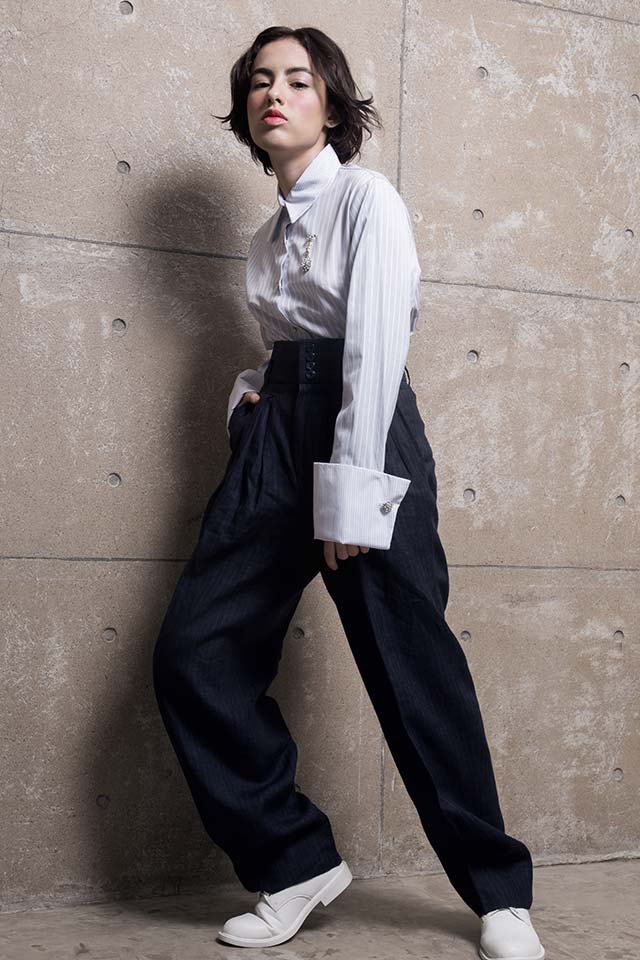 IMAGE Nikki Ruiz for Bea Samson
Who do you see wearing your designs?
"Essentially, Paraluman targets the customer who appreciates, values, and is willing to invest in pieces that are products that express beauty and class, fine craftsmanship, sophisticated taste, and intelligent design. In addition, someone who also considers wearability and comfort. I want to offer my audience more accessible and wearable options, which they can mix and match with pieces from their existing wardrobe. The pieces are meant to be versatile, and can be worn throughout the day and night, whether at work, during parties, dates, lunches, travels, semi-formal occasions, and the like."