Alyssa Lagon is no stranger to the fashion industry. After all, she spent a good chunk of her childhood summers tagging along with her parents on trips to their clothing factories. It's become a family activity since her parents have acquired local brand Bayo. Hence, Alyssa's inclination to fashion has become almost imperative and part of her heritage. Now, at the tender age of 19, she finds herself both following in their footsteps and, at the same time, paving her own path.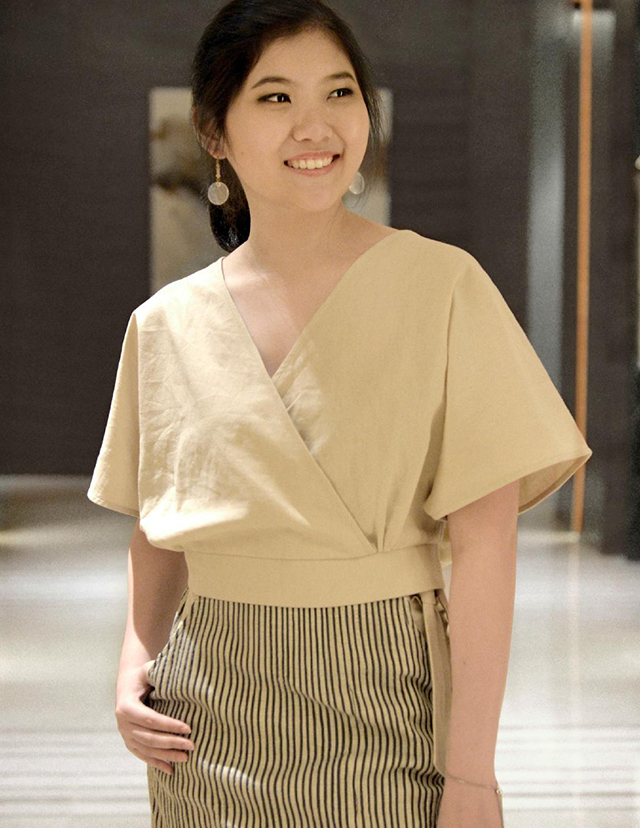 ADVERTISEMENT - CONTINUE READING BELOW
Alyssa recently launched her own clothing label called Tela. Derived for the Filipino word for fabric, Tela is a sustainable brand that fuses style and mindfulness. Growing up around fabrics, she saw first-hand how much waste is produced in order to create clothes. It is in seeing this excess that Alyssa saw an opportunity to raise awareness and at the same time make a case for stylish sustainable pieces.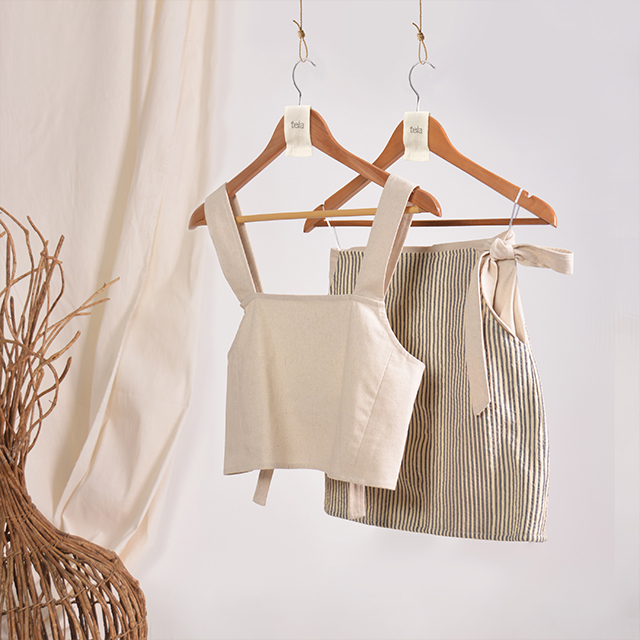 CONTINUE READING BELOW
Recommended Videos
For her debut collection, Alyssa partnered with the Bayo Foundation which "works hand in hand with local craftsmen and communities in their process of upcycling excess fabrics." In a statement, Bayo Foundation shares that "scrap fabrics are sent to the foundation, which then forwards them to a local community in Argao, Cebu for weaving via ANTHILL Fabrics. The foundation then buys back the fabrics and sells it to brands like Tela, which propels the agenda of sustainability." Further, "The funds which the foundation will get out of this endeavor will be used to support scholars," says Louie Lagon, Managing Director of the Bayo Foundation.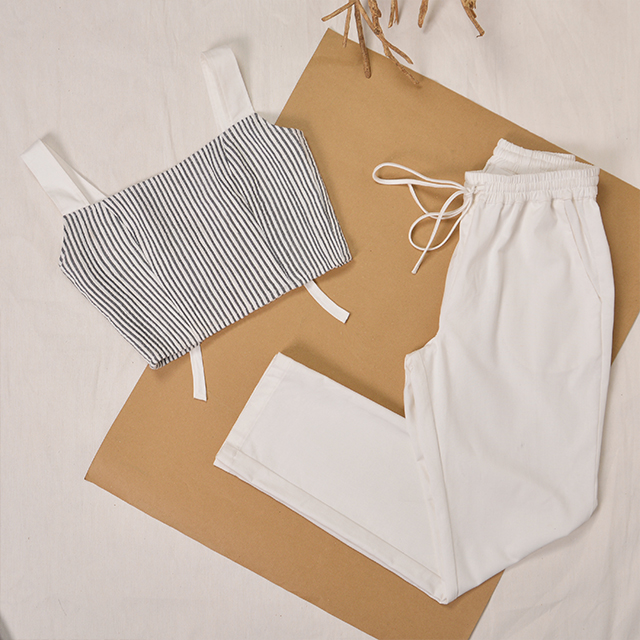 ADVERTISEMENT - CONTINUE READING BELOW
Alyssa's first foray in designing consists of a three-part collection, which she calls Refresh, Revive, Renew. All promote sustainability but are characterized by a different ethos. "Refresh spotlights fabrics with natural fibers; Revive pushes the art of traditional weaving to the fore, and; Renew patches up scraps left over from manufacturing to give resources a second life."
Below, we got a chance to catch up with Alyssa, who's championing sustainable fashion in the local scene.
How would you describe you design philosophy and aesthetic?
"My aesthetic is very minimal. I want it straight to the point and [will last] long-term; the designs are something you can wear for a long time."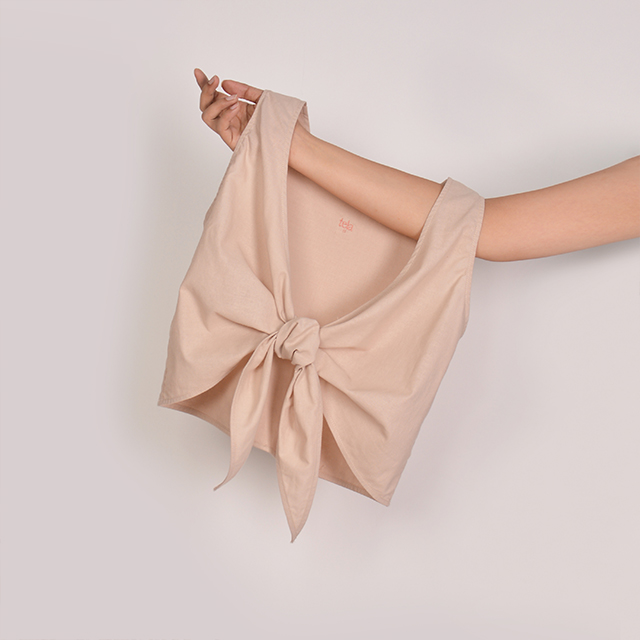 ADVERTISEMENT - CONTINUE READING BELOW
What motivated you to be a designer?
"I don't really call myself as a designer. But what motivated me [to create Tela] is [the exposure] to the fashion industry, so of course I want something that's my own, apart from my parents' [brand]."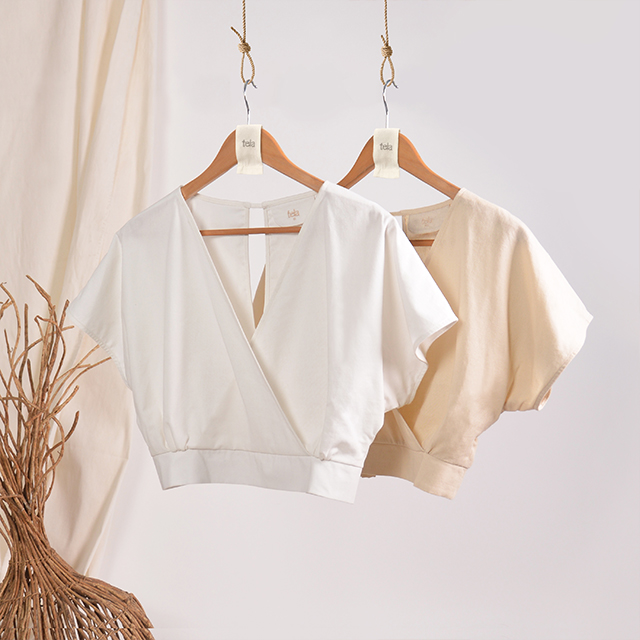 You're a fresh name in the local fashion scene. What do you think is your greatest edge as a designer?
"We do everything in-house and everything is done ethically and sustainably."
ADVERTISEMENT - CONTINUE READING BELOW
Building on that, how was the experience like creating your own brand—from sourcing, designing, and manufacturing? What were the difficulties you experienced?
"Ever since I was a kid, I would always go with them to the factories so I know how the clothes are made. So, for me, it wasn't so hard since I'm really exposed to the fashion business early so I know how it goes. Maybe the difficulty [lies] in today, like having interviews."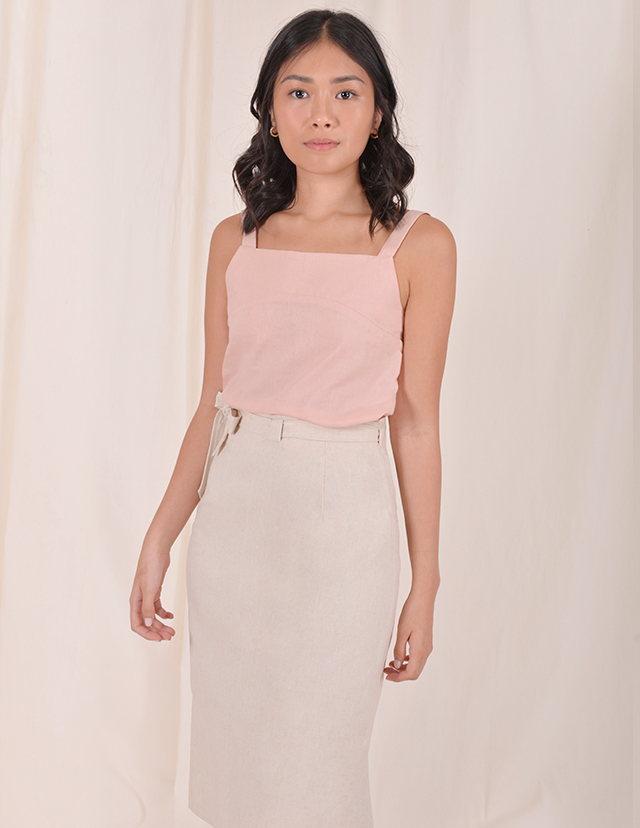 ADVERTISEMENT - CONTINUE READING BELOW
How did you decide to venture into eco-fashion?
"After reading a lot of articles on sustainability, I tried to connect it to the [fashion] business. After seeing all the waste, all the textile scrap in the factory, I asked myself, 'What can I do with this? How can I turn waste into something we can use again?'"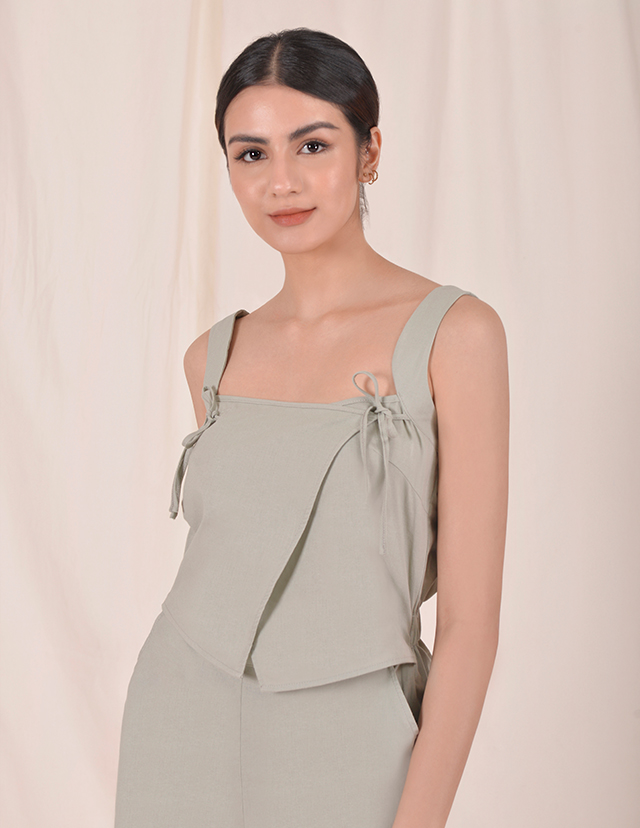 ADVERTISEMENT - CONTINUE READING BELOW
Tela is directed as an eco-friendly brand. What does a stylish sustainable life look like for you?
"A stylish sustainable life is living contently with the clothes you have. [It's a lifestyle that's not led by shopping impulsively.] Fashion changes every time, so for me, it's a life lived simply but able to make yourself look stylish."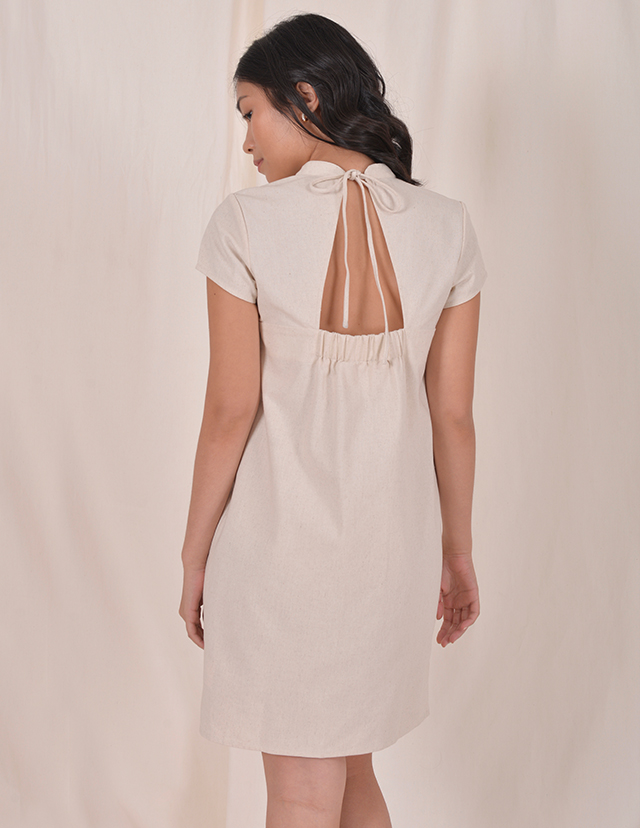 ADVERTISEMENT - CONTINUE READING BELOW
Knowing this, how do you clothes fit the modern Filipina?
"The designs fit the modern Filipina because the designs are really minimal and straight to the point."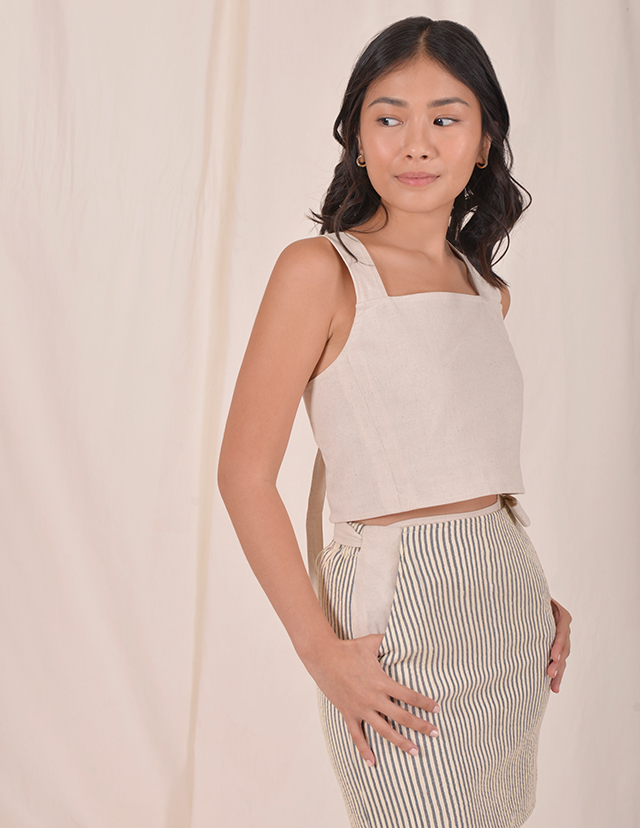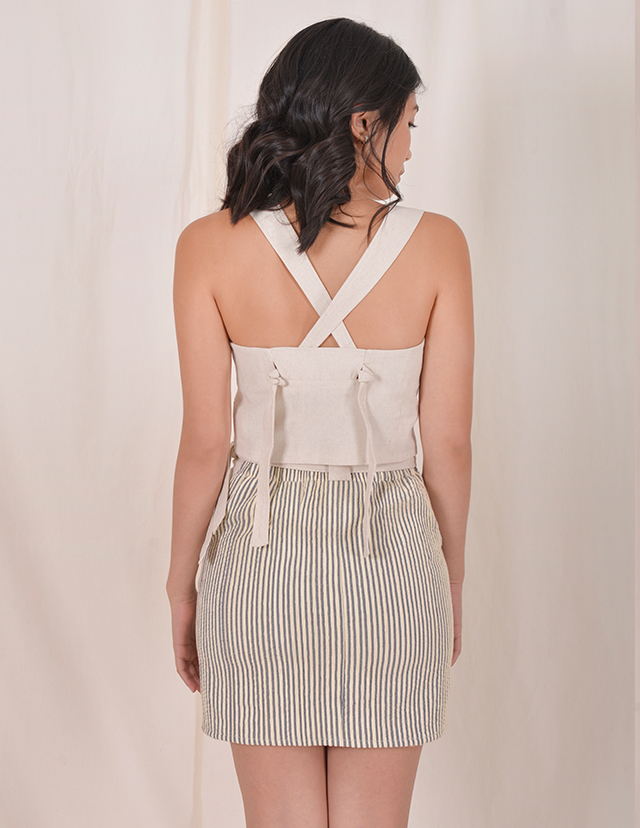 ADVERTISEMENT - CONTINUE READING BELOW
Do you have a particular woman that you're dressing?
"For me, it's someone who's mindful about what she buys. She's a conscious consumer."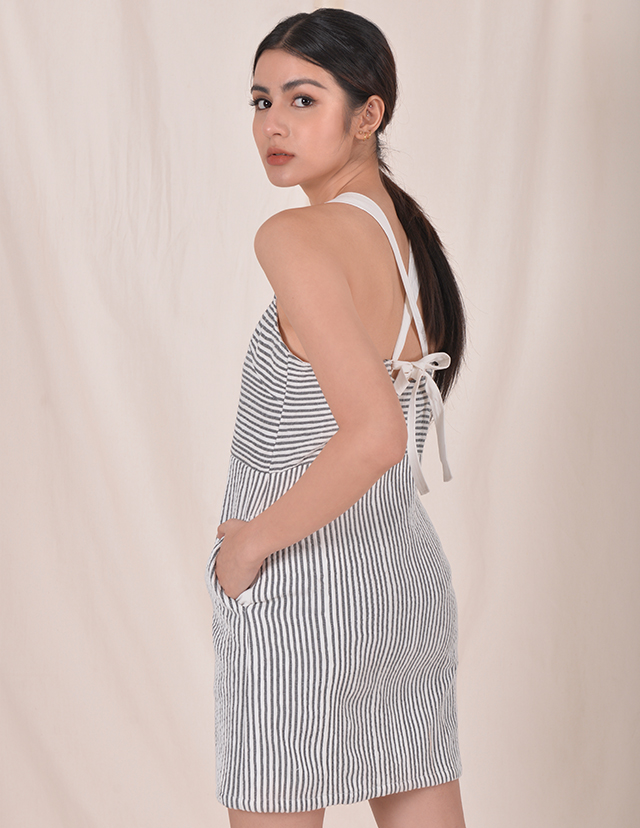 What do you consider to be your signature style?
"We don't use buttons or zippers because these aren't sustainable. We made it a point to make the clothes really sustainable. It was hard [designing around this and some pieces have undergone] a lot of revisions."
ADVERTISEMENT - CONTINUE READING BELOW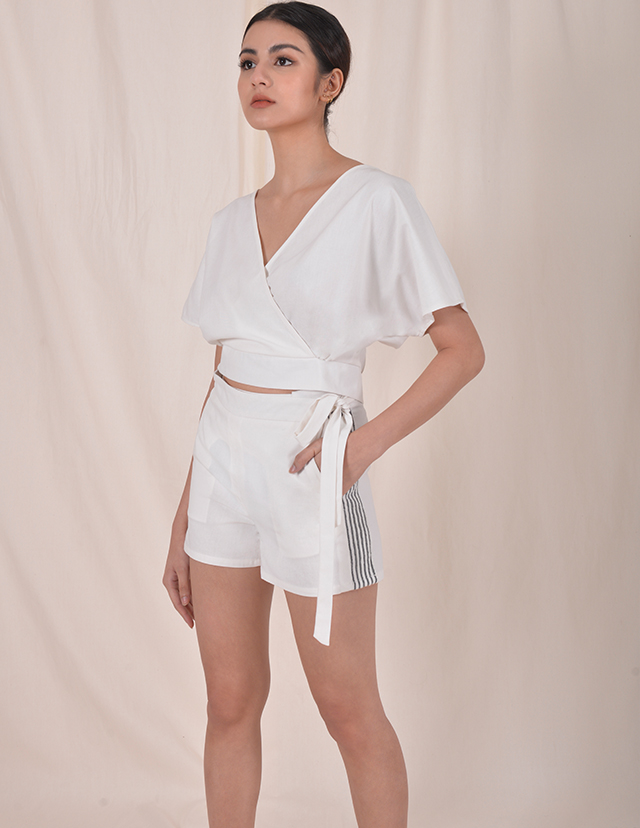 What can we expect from Tela in the near future?
"I'm looking forward to more collaborations with like-minded people, more sustainable brands. Definitely, more designs and more variety."
Related Stories from Preview.ph
Hey, Preview readers! Follow us on Facebook, Instagram, YouTube, Tiktok, and Twitter to stay up to speed on all things trendy and creative. We'll curate the most stylish feed for you!