Meet Karen Abigail Ono, the head designer of fashion label Abie Abie.
This Japanese designer showcased a full 20-piece collection at the recently-concluded Panasonic Manila Fashion Fest. Fondly referred to as Abie, she graduated from the Vantan Fashion Institute in Tokyo and worked in Ralph Lauren before moving on to become an assistant to a famous costume designer in Japan. Fast forward to the present, Abie now juggles two jobs at the same time—as a full-time designer and a costume designer for a local media conglomerate.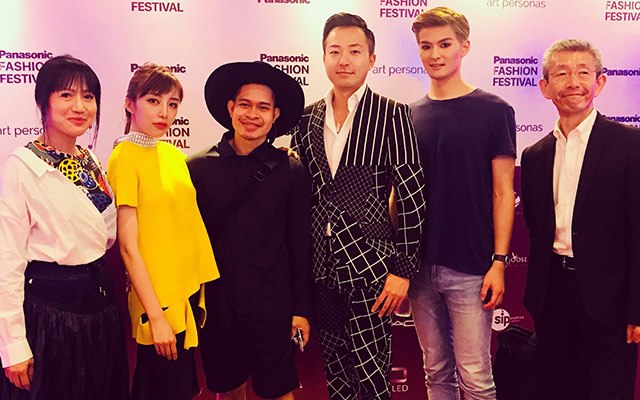 IMAGE Courtesy of Abie Abie
Karen Abigail Ono stands out in canary yellow at the Panasonic Manila Fashion Fest 2018.
Below, get to know more about this budding fashion designer who's on a mission to carve a place for avant-garde pieces in your everyday wardrobe.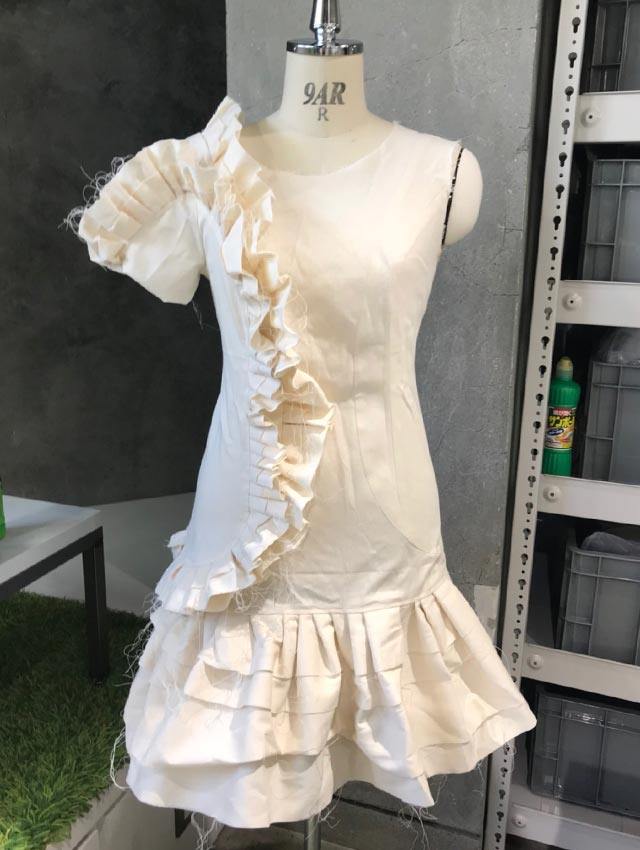 ADVERTISEMENT - CONTINUE READING BELOW
IMAGE Courtesy of Abie Abie
In a conversation with Abie, she reveals that she makes and cuts her own patterns and sew them together herself. She's basically a one-man band as a designer.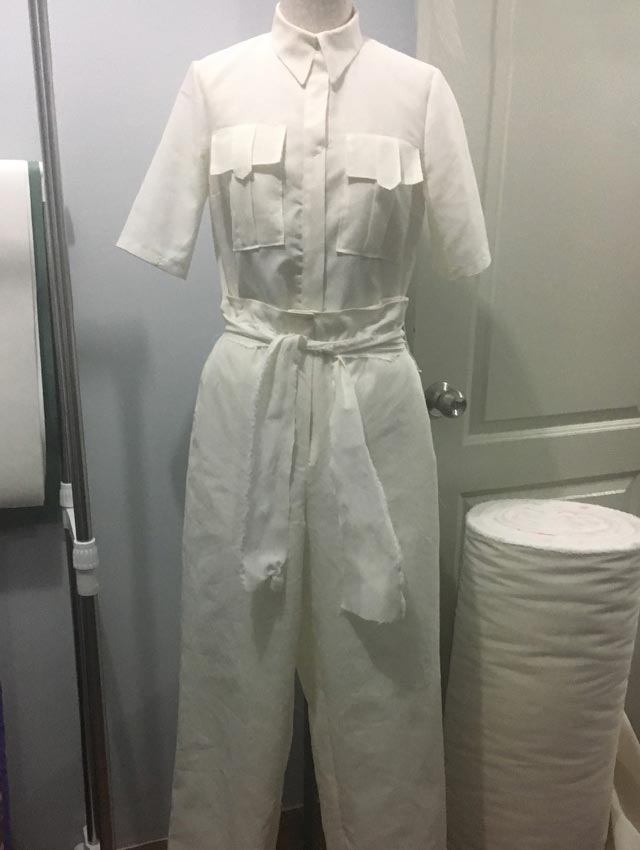 IMAGE Courtesy of Abie Abie
1. What made you decide to juggle two jobs in two countries?
"I guess I love the fashion industry too much. I like designing artist's costumes but they are different from ready-to-wear clothes. The former is unique and quite innovative; that's why I get excited to design stage costumes. And I just couldn't stop traveling between Tokyo and Manila. Both are brimming with fashion inspiration!"
2. How would you describe your design aesthetic and philosophy?
"I think fashion is all about newness and freshness. So when I design clothes, I decide on the overall color palette first because I think colors essentially reflect the trends in real time."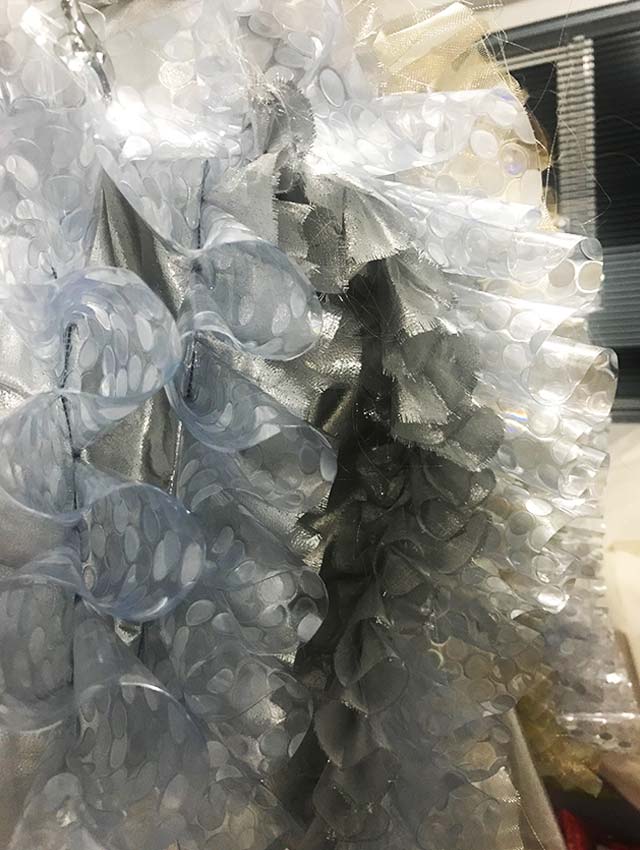 ADVERTISEMENT - CONTINUE READING BELOW
IMAGE Courtesy of Abie Abie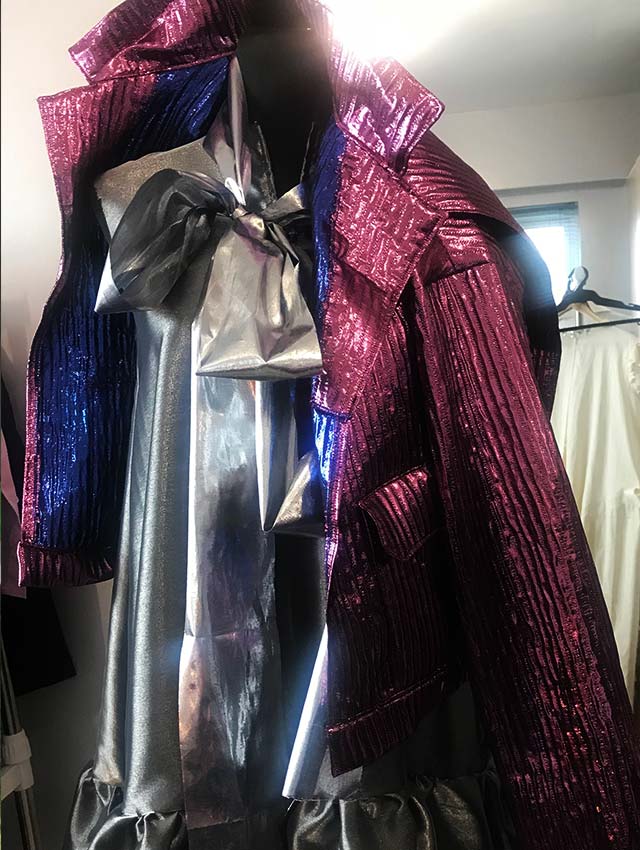 IMAGE Courtesy of Abie Abie
Abie's latest collection was done in an all-metallic palette and featured polka-dotted prints, ruffles, sheer, and corduroy.
3. Do you have a signature design or key element evident throughout your collections?
"I usually mix at least two themes in one design: avant garde yet feminine. I also play with structured pieces mixed with delicate details."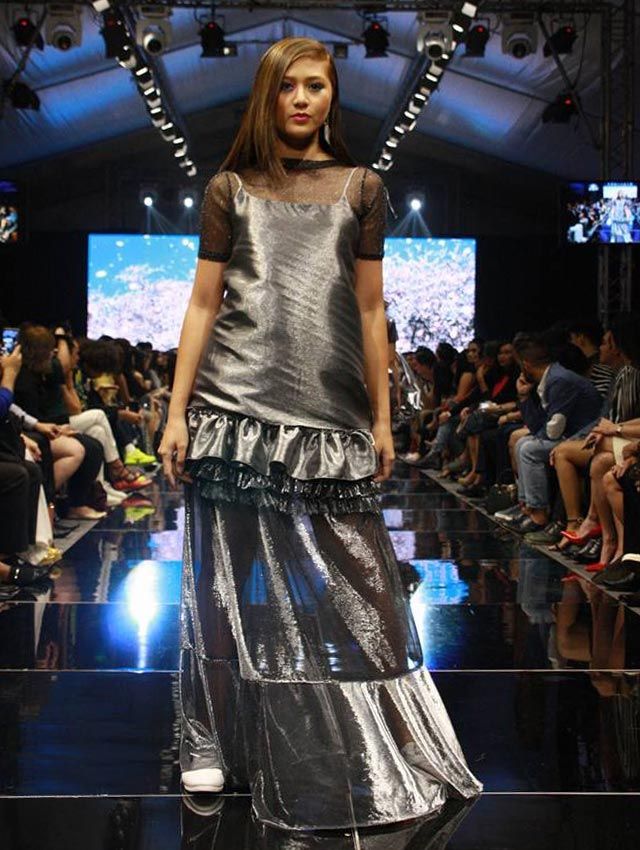 IMAGE Courtesy of Abie Abie
4. Can you walk us through your creative process as you design clothes?
"I keep my eyes open because inspiration is everywhere. I take down notes so I don't forget anything. Next, I choose the fabric very carefully. I think this is the main part because I would never compromise the fabric."
ADVERTISEMENT - CONTINUE READING BELOW
5. Which designer would you say inspires you the most?
"I have lots of favorite designers in this world, but if I would [have to] choose one designer, it would be Vivienne Westwood for her eccentric and bold fashion aesthetic."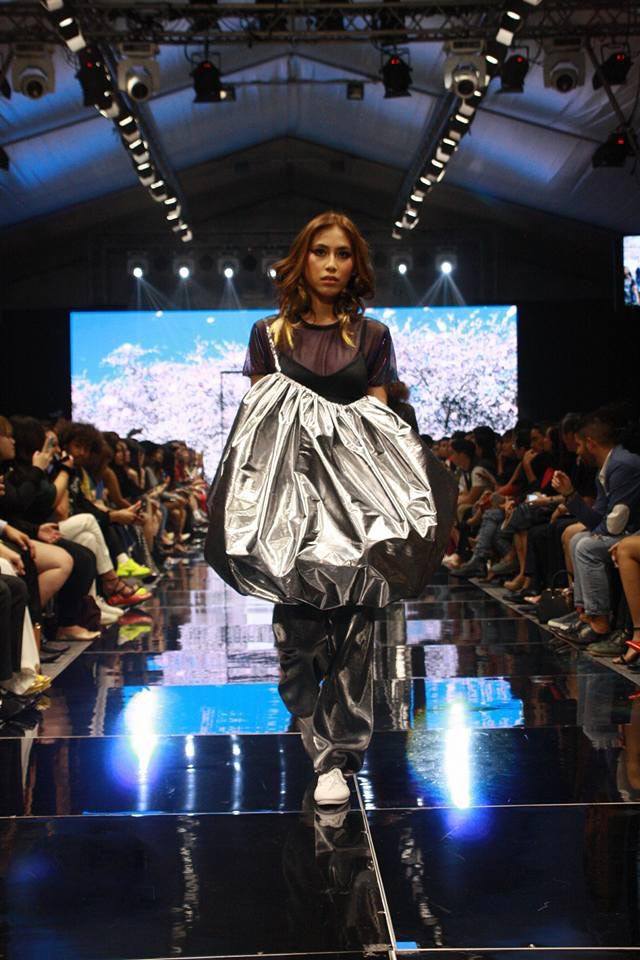 IMAGE Courtesy of Abie Abie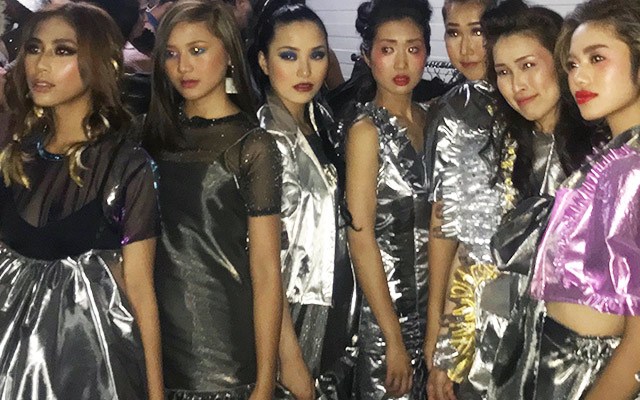 IMAGE Courtesy of Abie Abie
6. What can we expect from your new brand?
"Since I just started my own collection line, I'm just really happy that I was able to finish all the work. But the experience definitely got me more excited about putting up fashion shows so you can expect more of those from me soon."
ADVERTISEMENT - CONTINUE READING BELOW