Gone are the days when backpacks were associated with pigtails, high socks, and shiny leather shoes. Now, backpacks are seen on anyone from fashion influencers to stylish women on the street. Fashion houses have long been making their own renditions of the schoolyard classic, adding their signature touches on the backpack. If there's one thing this tells us, it's that convenience is in style! Get ready to shop for an elevated backpack? We've rounded up some of the most sophisticated designer backpacks you can buy right now.
TOP STORY: Heart Evangelista Is a Real-Life Astrid Leong and Here's Why
Here are 10 designer backpacks that are worth investing in:
1. Burberry Rucksack
You can never go wrong with investing in a classic design, especially with a print so iconic as the Burberry tartan. This Burberry rucksack bares its signature check pattern, which gives it that London sophisticate feel. It's super practical with multiple fastenings and adjustable shoulder straps, but also super luxe with the gold-tone hardware. All you need now is a trench coat, some knee-high boots, and you can pretend to be en route to high tea in Soho.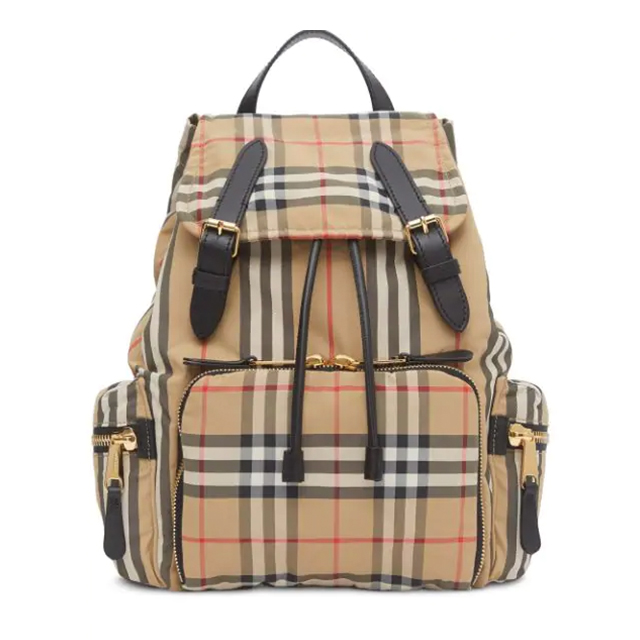 ADVERTISEMENT - CONTINUE READING BELOW
The Medium Rucksack in Vintage Check ECONYL, 1480 USD (approximately P72,031), BURBERRY
2. Prada Nylon Backpack
Prada Nylon bags are having a major moment—how could we not include it on the list? Now, unlike the baguette bags, this backpack can carry a chockful of things. It features a top handle, adjustable shoulder straps, and multiple internal pockets. If you're looking for something convenient yet super in trend, this is your best bet!
ALSO READ: The 55 Best Designer Bags of All Time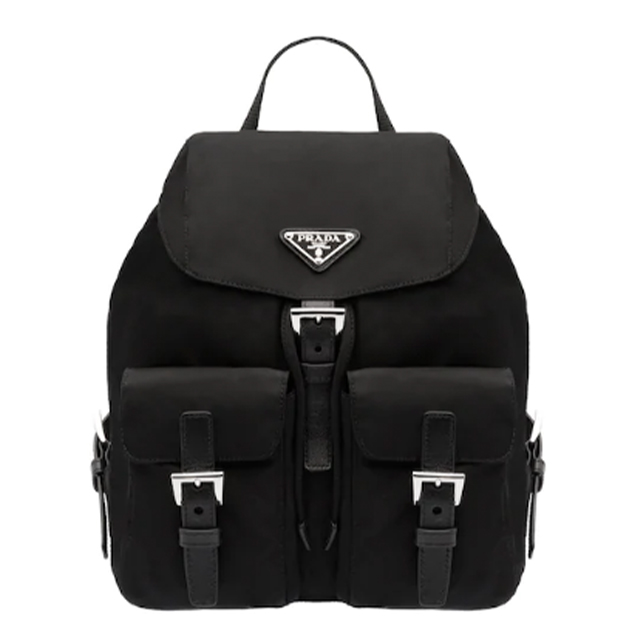 Nylon Backpack, 158400 YEN (approximately P73,565), PRADA
3. Senreve Maestra Convertible Shoulder Bag
Versatility is such an important factor when it comes to investment pieces. San Francisco-based brand Senreve masters this art with their signature Maestra bag. In fact, the shoulder-bag-slash-backpack is what put them on the map, and we completely get the why! They nailed that millennial minimalist aesthetic and understood the versatility that every woman looks for in an investment piece. And the cherry on top, is that they use the most deluxe, high-quality Italian leather, which surely makes every penny worth it.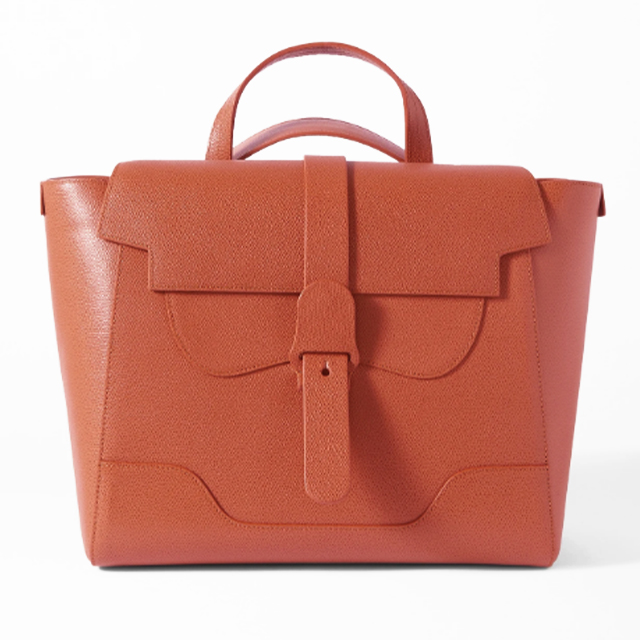 Maestra bag, 895 USD (approximately P43,285), SENREVE
4. Mansur Gavriel Mini Backpack
There's nothing like a leather bag so buttery and divine, but make it in a gorgeous pink colorway? Our senses are overwhelmed! This mini backpack by Mansur Gavriel is dainty, sophisticated, and most importantly, pink! If you were into Barbie, Polly Pocket, and the link when you were a little girl, consider this to be the big-girl upgrade. Additionally, the bag boasts of its practicality, which comes with a convenient drawstring closing, and is roomy enough for all your necessities.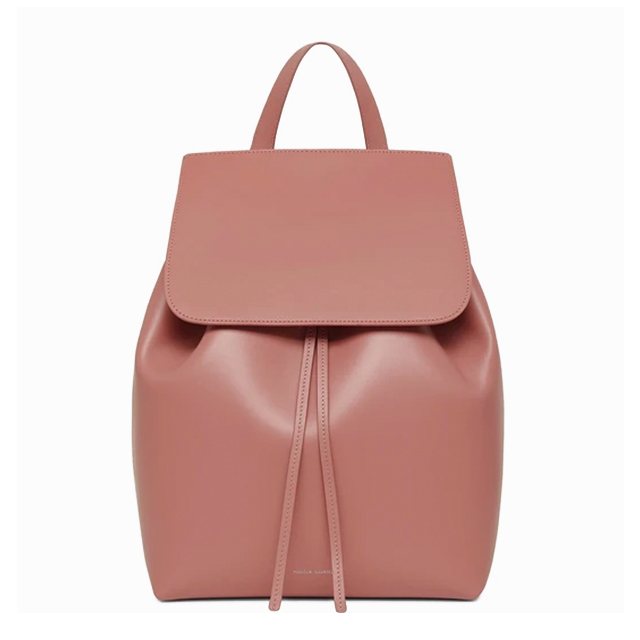 ADVERTISEMENT - CONTINUE READING BELOW
Mini Backpack in Blush, P47,700, MANSUR GAVRIEL
5. Gucci Ophidia GG small backpack
Old-meets-new in this Gucci backpack, with the iconic GG Supreme canvas print and the new double G emblem. It features the most luxurious touches such as brown leather trim around the edges, and antique-style gold hardware. Roll everything into one and you've got old-school sophistication and modern-day geek chic! All you need now are some large-rimmed eyeglasses to complete that undeniable Gucci look!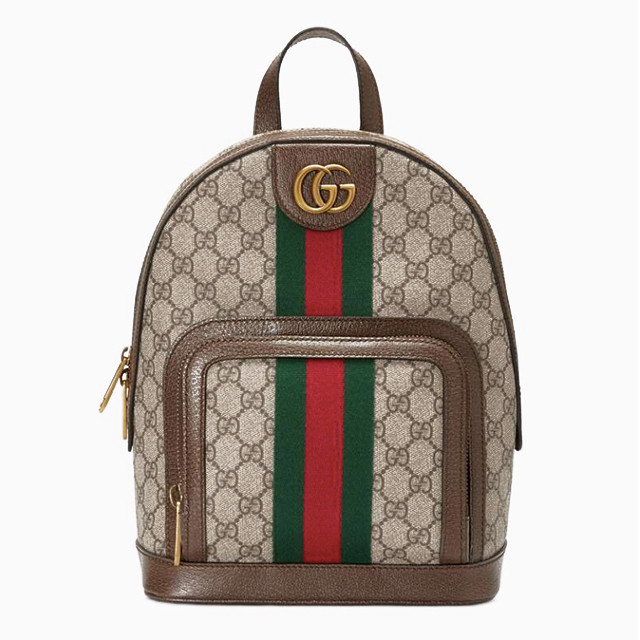 Ophidia GG small backpack, 1790 USD (approximately P86,570), GUCCI
6. Louis Vuitton Palm Springs Mini
We love a Louis Vuitton monogrammed anything, really, but slap it on a micro backpack and it's heart eyes all over! Isn't this the cutest thing you've ever seen? The Palm Springs mini comes with the signature monogrammed canvas, gold hardware, and adjustable shoulder straps. And although we can't go anywhere quite yet, we can imagine how perfect this will be for festivals, travels, or wherever your heart takes you!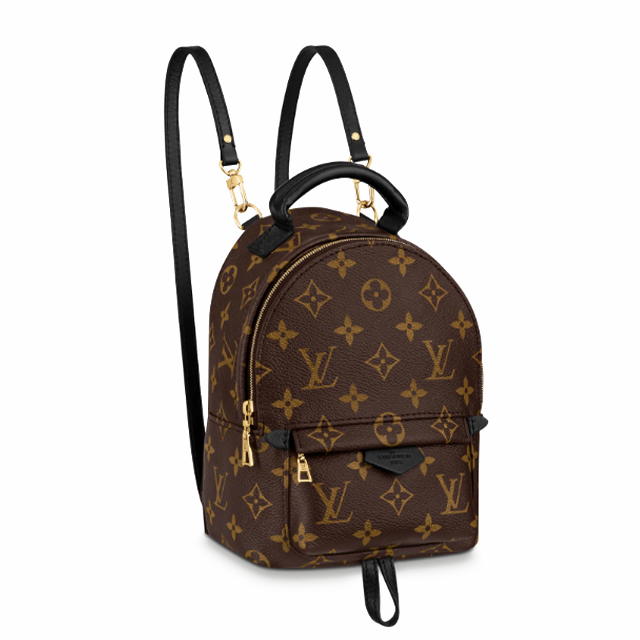 Palm Springs Mini, 1990 USD (approximately P96,242), LOUIS VUITTON
7. Off-White Small Diagonal Backpack
When we say we're obsessed with Off-White's Small Diagonal Backpack, we meen o-b-s-s-e-s-e-d! It's bold without being too loud, quirky (hello to that bulldog clip closure) without being too out there. Oh, and it's super practical too! It comes adjustable shoulder straps, drawstring fastening, and a large main compartment to make sure it can fit all your things. With a piece like this, you don't even have to dress to the nines. Just dress in your comfiest street-chic outfit, then let this backpack do the talking.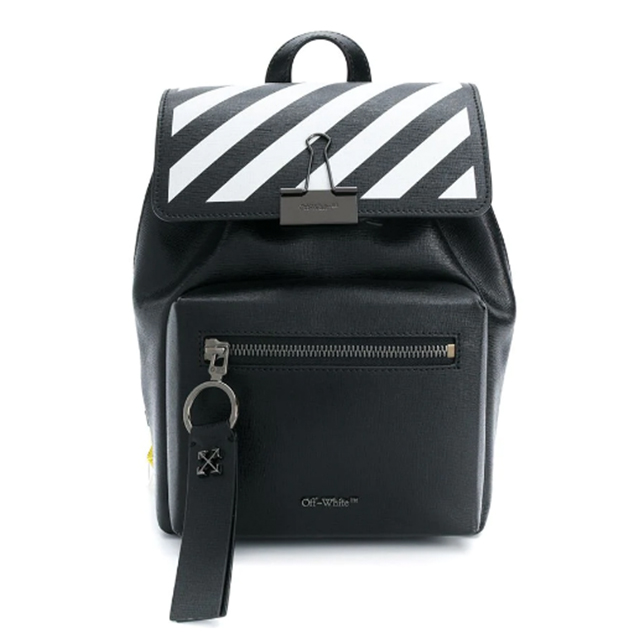 ADVERTISEMENT - CONTINUE READING BELOW
Small Diagonal Backpack, 1210 USD (approximately P58,519), OFF-WHITE, Farfetch.com
8. Chiara Ferragni Flirting Glitter small backpack
How about a backpack that transitions from day to night? This sparkling backpack is by Italian mega-influencer Chiara Ferragni. The brand's signature wink face detail keeps the bag cheeky enough for day time, and the sparkling fabric in a deep gray color makes it glamorous enough for the night. It comes with adjustable shoulder straps, zip fastening compartments, and well, a whole lot of glitter!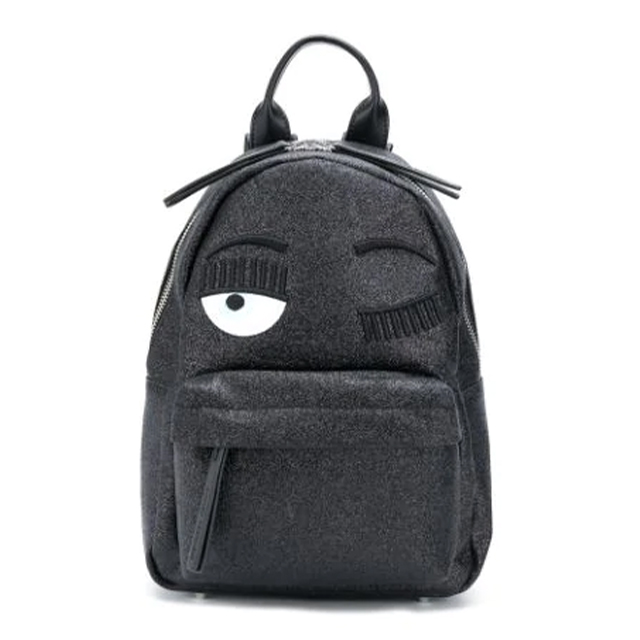 Flirting Glitter small backpack, 250 USD (approximately P12,090), CHIARA FERRAGNI, farfetch.com
9. Fendi Monster Backpack
Who could forget the Fendi monster obsession around 2015? The furry creatures created by Karl Lagerfeld himself were everywhere, and can still be spotted in the streets of the most stylish cities today. This Fendi backpack is a tamer variant, one without the colored fur, but still radiating that super cheeky energy the line is known for. The best part is the bag's unseemingly cavernous capacity, which can fit practically anything!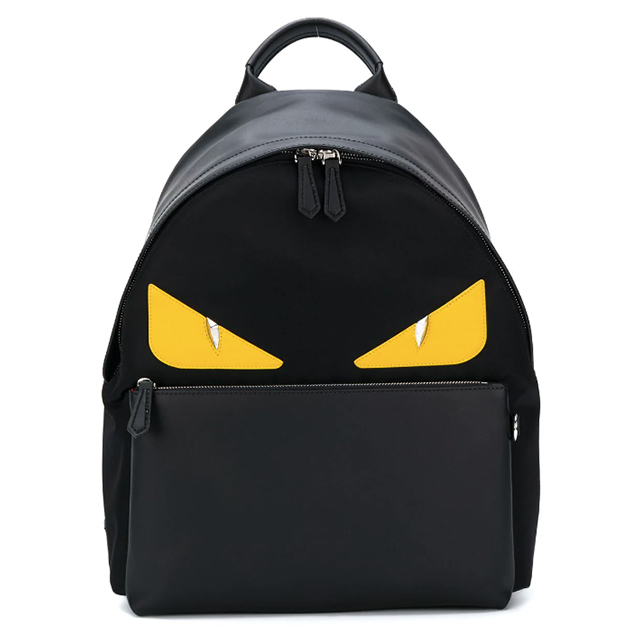 Backpack in black nylon, (approximately P95,760), FENDI, farfetch.com
10. Longchamp Le Pliage Backpack
Le Pliage by Longchamp is one of the most recognizable symbols of everyday luxury. What's not to love about this classic bag? It comes in sturdy water-resistant material, can be folded up neatly for convenient storing, and has an array of chic colors to choose from.