You might know Darla Sauler as Kris Aquino's sidekick on Kris TV, but as it turns out, there's a lot more to her than that. Not only is Darla a talented TV writer and host—she's a certified designer bag aficionado as well!
Last week, she uploaded a vlog to his YouTube channel showcasing all the luxury carriers in her extensive collection. We spotted a ton of Louis Vuitton, as well as several adorable bags from Prada.
The vlog was more than just a bag show-and-tell, though—we learned a lot about how generous people can be, too. As it turns out, a shocking number of Darla's designer bags were actually gifts from Kris Aquino herself! It says a lot about how solid their friendship actually is, which is just so heartwarming.
Anyway, let's get right into it. Here, all the expensive designer bags we spotted in Darla Sauler's collection. Take a look!
1. Louis Vuitton Bagatelle GM Epi Leather in Rubis
This roomy, sturdy carrier is a limited edition piece from Louis Vuitton, and its last known retail price fetches upwards of $1,900 or P94,748. According to Darla, this was her first designer bag, and it was a gift from KC Concepcion.
ADVERTISEMENT - CONTINUE READING BELOW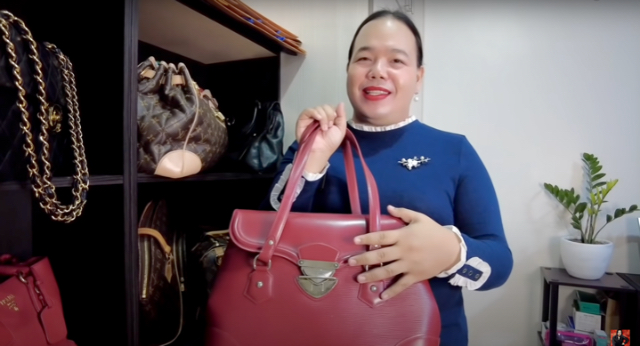 2. Louis Vuitton Monogram Etoile Shopper Bag
The very first bag gifted to Darla by Kris Aquino was this luxe Louis Vuitton shopper that costs approximately $3,650 or P182,017!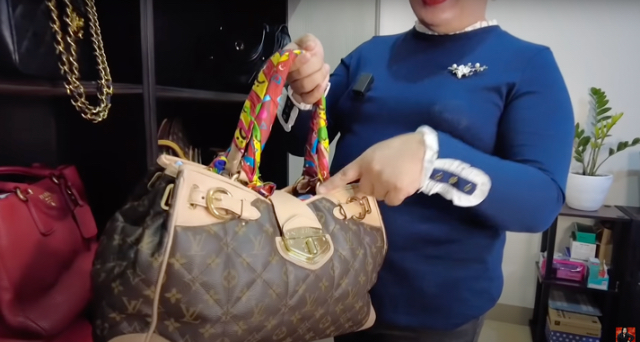 ADVERTISEMENT - CONTINUE READING BELOW
Recommended Videos
3. Chanel Mademoiselle Maxi Quilted Patent Bag
Darla's very first Chanel bag was this cherry red Mademoiselle, which costs a whopping €3,440 or P202,402! Unsurprisingly, this was also a gift from Kris. We can't believe how generous she is!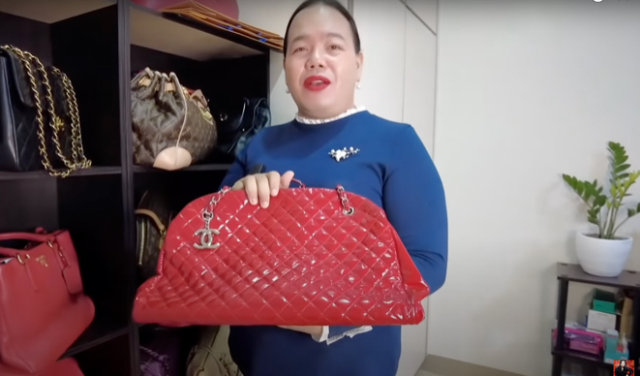 4. Balenciaga City Leather Tote Bag
Darla has the iconic Balenciaga City bag in two colors—purple and beige. Each will set you back by around $2,190 or P109,210. (And yes, both were gifts from Kris.)
ADVERTISEMENT - CONTINUE READING BELOW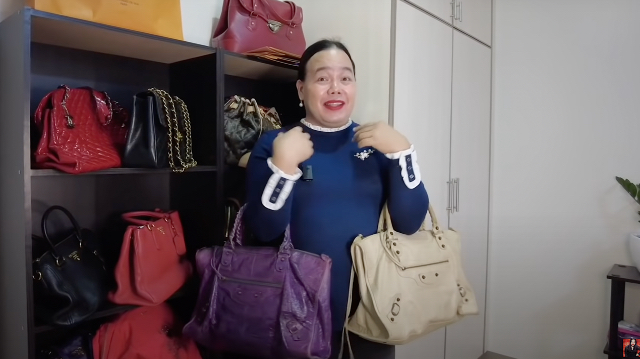 5. Prada Vitello Daino Two-Way Tote Bag
Darla has the Prada Vitello Daino bag in two colors as well! She has one in red, and another in black. This classic, no-frills bag costs upwards of $1,200 or P59,856 each.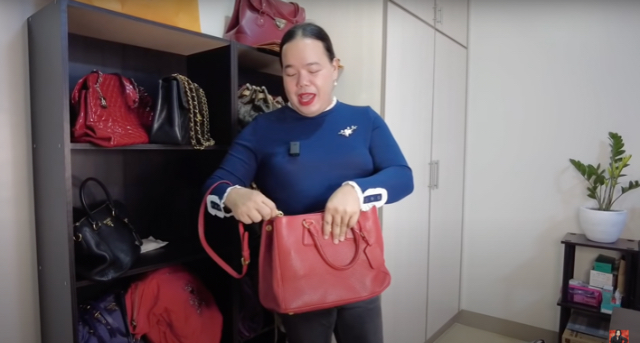 ADVERTISEMENT - CONTINUE READING BELOW
6. Louis Vuitton Neverful PM
It's no secret that Darla's a huge Louis Vuitton fan. Among several others from the brand, she has a buttery Neverfull, which costs $1,456 or P72,625.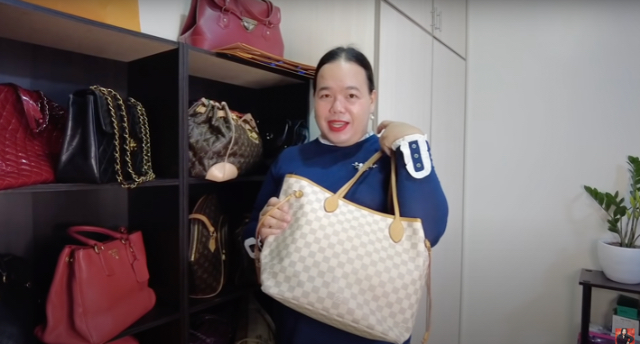 7. Gucci Joy GG Supreme Canvas Tote
According to Darla, this cheery Gucci Joy GG Supreme tote was the first brand-new bag she ever bought for herself. It's estimated to cost around $1,000 or P49,880.
ADVERTISEMENT - CONTINUE READING BELOW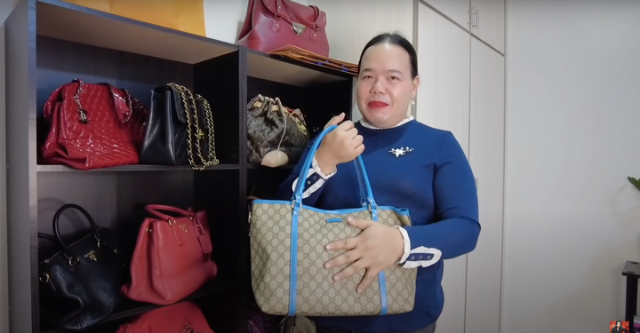 8. Prada Blue Tessuto Nylon Shopping Bag
Knowing that purple was one of Darla's fave colors, Kris gifted her a Prada nylon shopper in a subdued indigo shade. This carryall tote is estimated to cost around $1,700 or P84,775.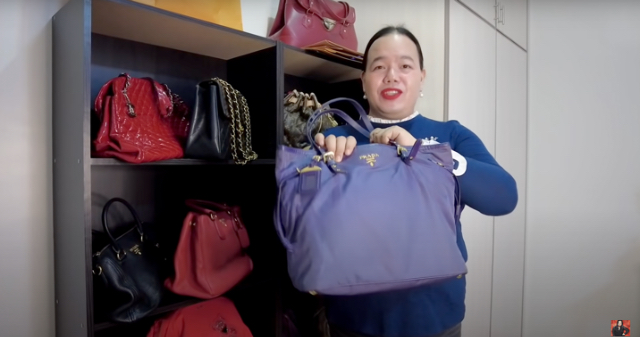 ADVERTISEMENT - CONTINUE READING BELOW
9. Chanel Jumbo Classic Flap Bag
Ah, the famed Chanel Flap Bag! This is a highly-coveted luxury bag for a reason—its quilted texture and compact body are just timelessly chic! Darla copped this second-hand unit at a much lower cost, but she said it was still her priciest find to date. If you're looking to get this brand-new, make sure to set aside at least $7,400 or P369,000.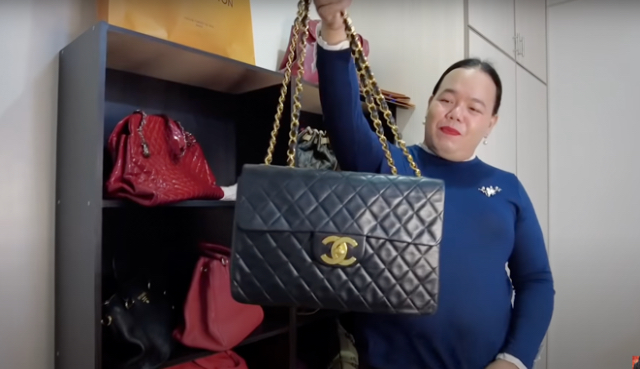 ADVERTISEMENT - CONTINUE READING BELOW
10. Yves Saint Laurent Muse 2 Bag
This Yves Saint Laurent Muse 2 was a vintage find at a store in Japan, said Darla. Its estimated retail price? Approximately $750, or P37,400.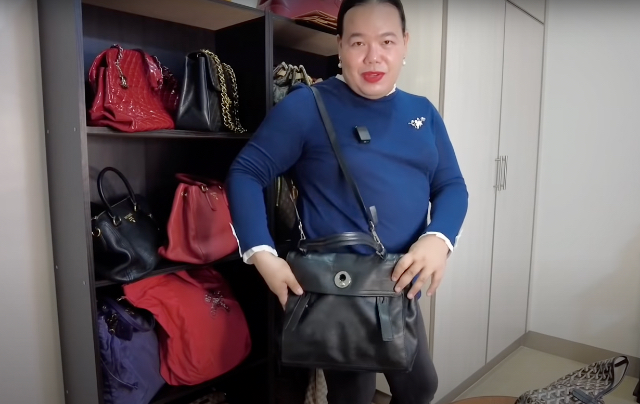 11. Louis Vuitton Speedy 30
The celebrated Speedy from Louis Vuitton is one of the most functional designer bags you'll find, which explains why Darla gets to use it so much during tapings and other engagements. You'll be able to get the same unit for $1,160 or P57,846.
ADVERTISEMENT - CONTINUE READING BELOW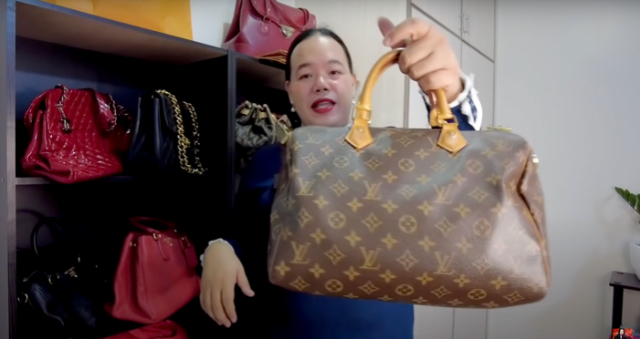 12. Louis Vuitton Ellipse
We're really loving the Ellipse, a Louis Vuitton offering with an unlikely shape. As you might have guessed, this was also gifted to Darla! It usually fetches about $1,100 or P54,854.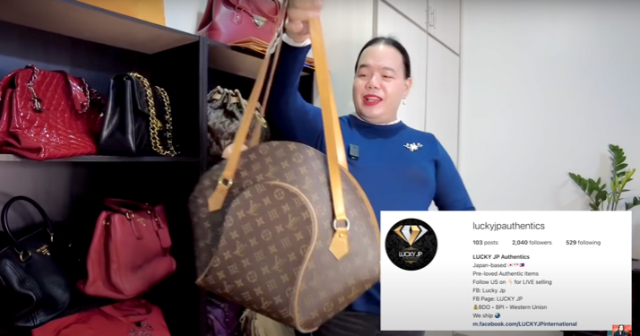 ADVERTISEMENT - CONTINUE READING BELOW
13. Goyard St. Louis Tote Bag
As you can probably tell, Darla's not one to use trendy baguette or hobo bags. According to her, she likes her bags roomy and functional, given all the props and set paraphernalia she has to bring along on a daily basis! This classic Goyard tote is just one of the many, many designer totes she has folded in her closet. The price of this one hovers at around $1,200 or P59,841.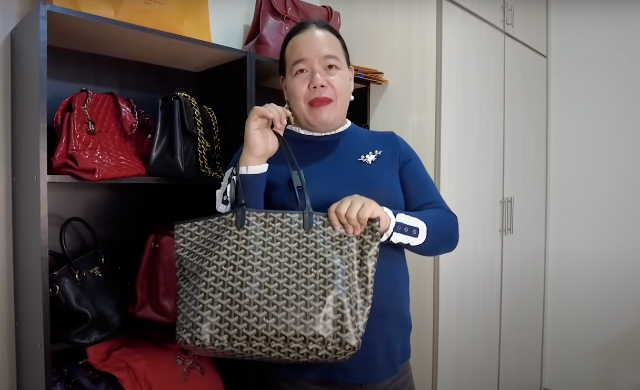 ADVERTISEMENT - CONTINUE READING BELOW
14. Valentino Garavani Large VLogo Beach Tote
The bigger the bag, the better, says Darla! This sleek V-logo beach tote from Valentino Garavani is a standout—it's sleek colorway and clean design make it an easy styling piece. You'll get to cop this for $977 or P48,732.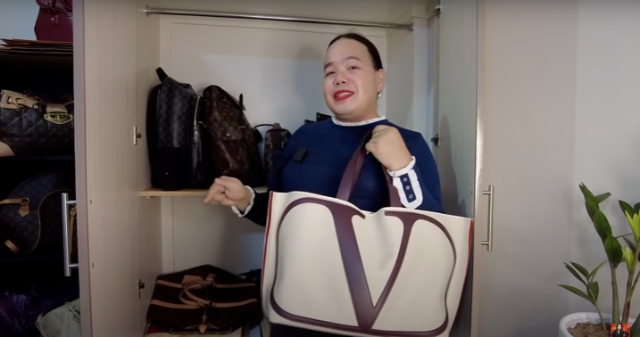 15. Louis Vuitton OnTheGo Bag
This cool, enormous shopper from Louis Vuitton is a fan favorite! It's Darla's newest bag, and, according to her personal shopper, it's currently approaching the status of a collector's item. Right now, though, the Louis Vuitton OntheGo tote costs upwards of $2,340 or P116,719.
ADVERTISEMENT - CONTINUE READING BELOW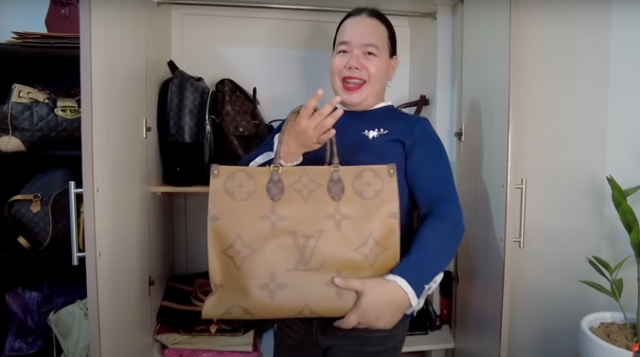 Watch the full video below!
Preview is now on Quento! Click here to download the app for iOS and Android and enjoy more articles and videos from Preview and your favorite websites!
Related Stories from Preview.ph
Hey, Preview readers! Follow us on Facebook, Instagram, YouTube, Tiktok, and Twitter to stay up to speed on all things trendy and creative. We'll curate the most stylish feed for you!