Coleen Garcia is everything you can expect from a bride-to-be: happy on the inside, radiant on the outside, and equipped with a contagious smile that lights up the entire room. We'll tell you what she isn't, though: the proverbial #bridezilla who's stressing over every little detail about the big day that is to come.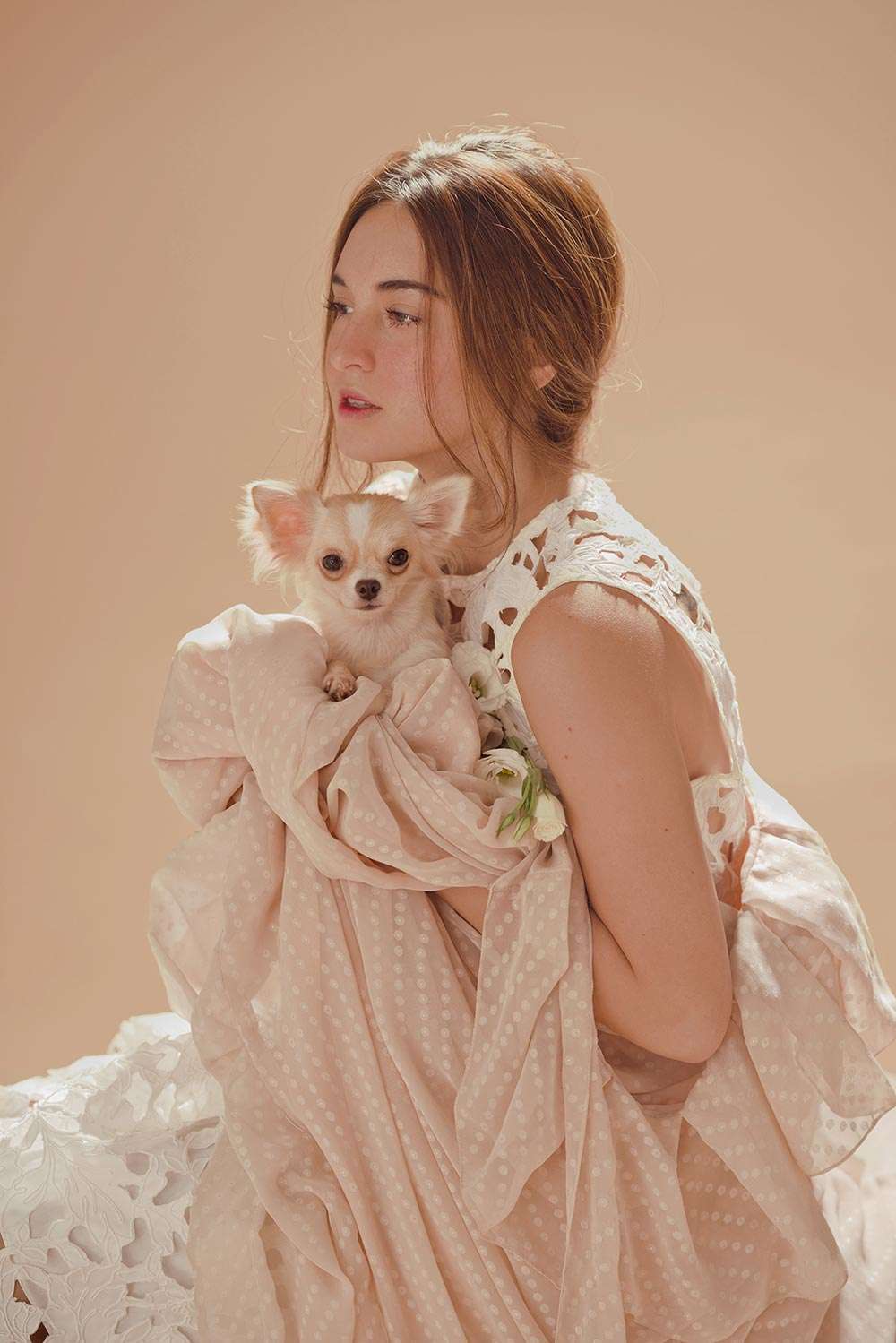 ADVERTISEMENT - CONTINUE READING BELOW
IMAGE Charisma Lico for Preview.ph
It was December of 2016 when Billy Crawford, her boyfriend for four years now, put a ring on Coleen's finger—and it was a proposal which surprised not only her but the general public as well. "Everybody outside our little world was shocked and skeptical. A lot of people were saying that I was too young. But everybody inside our world, everybody who really knows us, also knew that it was time," she recalls, paying little to no attention to the negativity that once surrounded her engagement. "Everyone in my family already knows Billy, and they all know us as a couple. They were really happy."
True enough, that happiness also radiates from Coleen. Barefoot and without layers of makeup on, the 24-year-old actress nailed one frame after another for Preview's digital cover shoot this month. Our September muse is a picture of perfection. She still has approximately a year before she finally walks down the aisle, but swathed in Vania Romoff's romantic Fall/Winter 2017 collection, she looked every bit the glowing bride who's clearly more than ready to say "I do."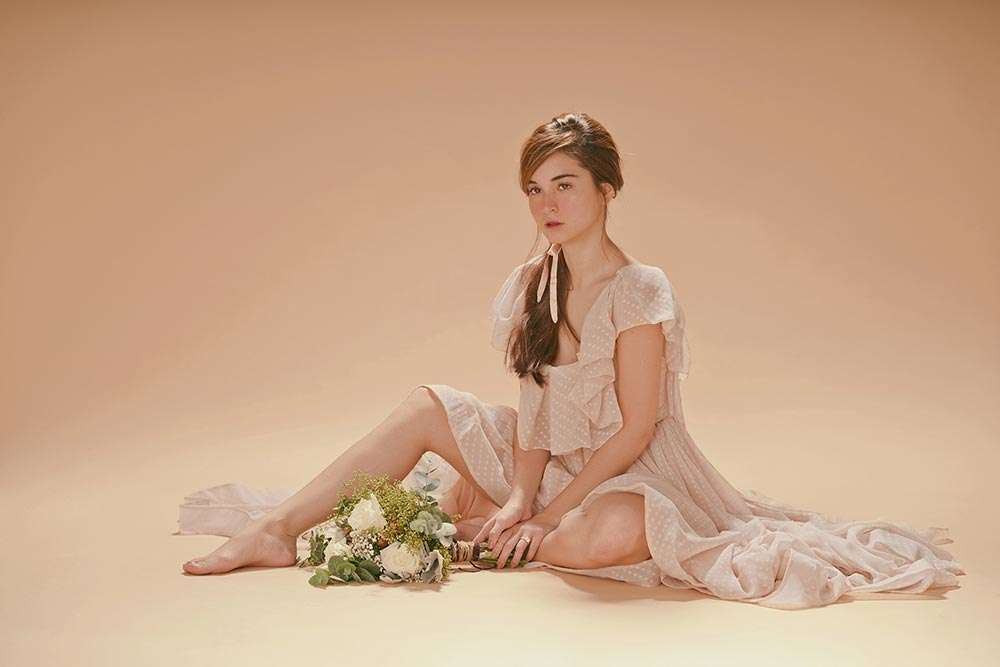 IMAGE Charisma Lico for Preview.ph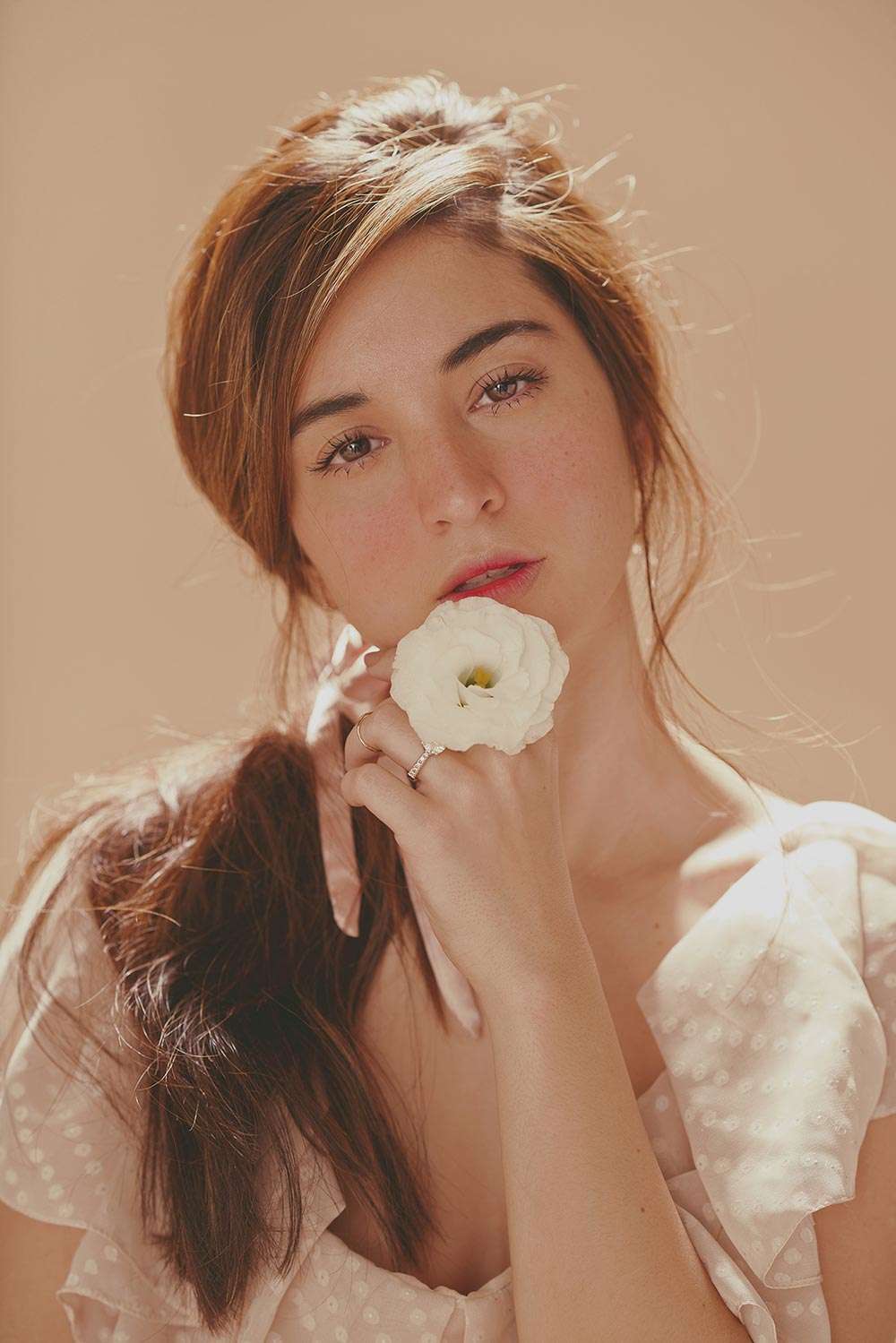 ADVERTISEMENT - CONTINUE READING BELOW
IMAGE Charisma Lico for Preview.ph
Yes to Being a "Yes Girl"
Growing up, Coleen refers to herself as someone who's very stubborn, rebellious, and a bit of a tomboy. "I grew up in a family wherein I was the only girl," she explains, followed by a detailed description of her favorite pambahay outfit: "joggers, basketball shorts—not even short shorts—and loose t-shirts." It's hard to picture it now considering how the industry paints her as this bombshell of an artista; you probably won't even believe us if we told you that she went to her high school graduation with wet, fresh-off-the-shower hair and absolutely zero makeup on. "I literally woke up, got in the shower, and graduated, and I was the only one like that," she tells us matter-of-factly.
She was around 17 when she entered show biz. Before that, she would describe herself as a "No Girl" who's averse to trying new things. She's a self-confessed introvert who failed her music subject because she didn't want to sing the national anthem in front of the whole class. "I would never ever be caught dead dancing or singing in public" is how she puts it, noting that she was "the shyest person in front of a crowd." It was that one fateful summer after she graduated high school when she decided that she needed to change the direction where her life was taking her—she decided to be a "Yes Girl."
ADVERTISEMENT - CONTINUE READING BELOW
"I just started saying yes, yes, yes, and then it eventually got me to where I am now," says Coleen, referring to what made her decide to pursue an acting career. "I grew to love it. I grew to love the industry. I was so wrong about so many things and I changed completely as a person but the core of who I am is still there."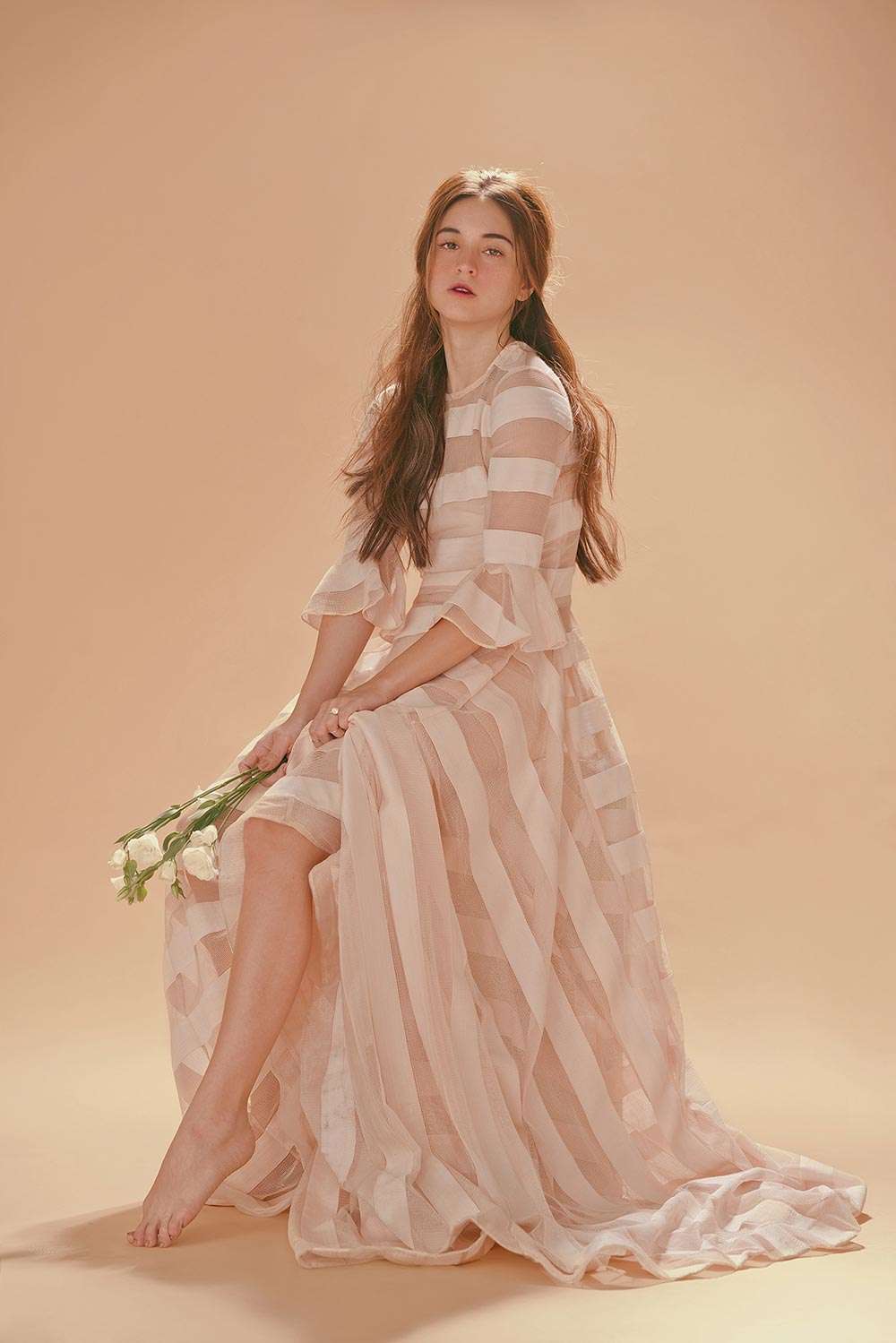 ADVERTISEMENT - CONTINUE READING BELOW
IMAGE Charisma Lico for Preview.ph
Yes to Going Outside Her Comfort Zone
Joining ABS-CBN's It's Showtime as one of its main TV hosts changed the landscape of her career, and leaving the noontime show to focus more on acting was definitely not an easy decision for Coleen. Sure, it was a stable job with a regular paycheck that's more than enough to cover the rent and advance her stature in the local entertainment scene, but for the young actress, it was merely a stepping stone and never the end goal. "For the longest time, I had just been trying to be what people want me to be and what people expect me to be," Coleen opens up. "When you're in a live show, you kinda have to watch your Ps and Qs. I really was so restrained. Now that I can really just focus on acting, I feel my character building more."
ADVERTISEMENT - CONTINUE READING BELOW
Right now, she's been busy taping every other day for her teleserye "Ikaw Lang Ang Iibigin" with Kim Chiu and Gerald Anderson. In between those days, an upcoming film with Xian Lim is in the works. And on top of juggling a movie and a TV soap, she has a wedding to prepare and a healthy lifestyle which requires conscious effort to maintain.
Coincidentally, and as if on cue prior to becoming a married woman, Coleen reveals that she's also been studying cooking. "Ha! Am I trying to [practice being] a wife?" she quipped with a laugh. "No, it's really just a coincidence because Billy and I changed our lifestyle already, and we started going on a low-carb, sugar-free diet. It's been so hard to eat out because there are so little options that are organic and fresh, so I actually started learning how to prepare food at home, especially desserts—cheesecakes, pastries, and different kinds of food that have no sugar and are low in carbs."
ADVERTISEMENT - CONTINUE READING BELOW
When it comes to planning her wedding, Coleen is not the type to be consumed by the nitty gritty. She describes her dream wedding as something very intricate and very Pinterest-y, but she's also well-aware of the odds that not everything will turn out to be "crisp and perfect" on the day itself. Instead, she prefers to entrust most of the work to their wedding planner and keep faith that everything will fall into place. "Right now, what we're working on is really just controlling everything to make sure that whatever we plan doesn't fail and that everything just holds together beautifully. More than anything, [we want the wedding to be] very us. It's going to have our personalities written all over it," Coleen explains.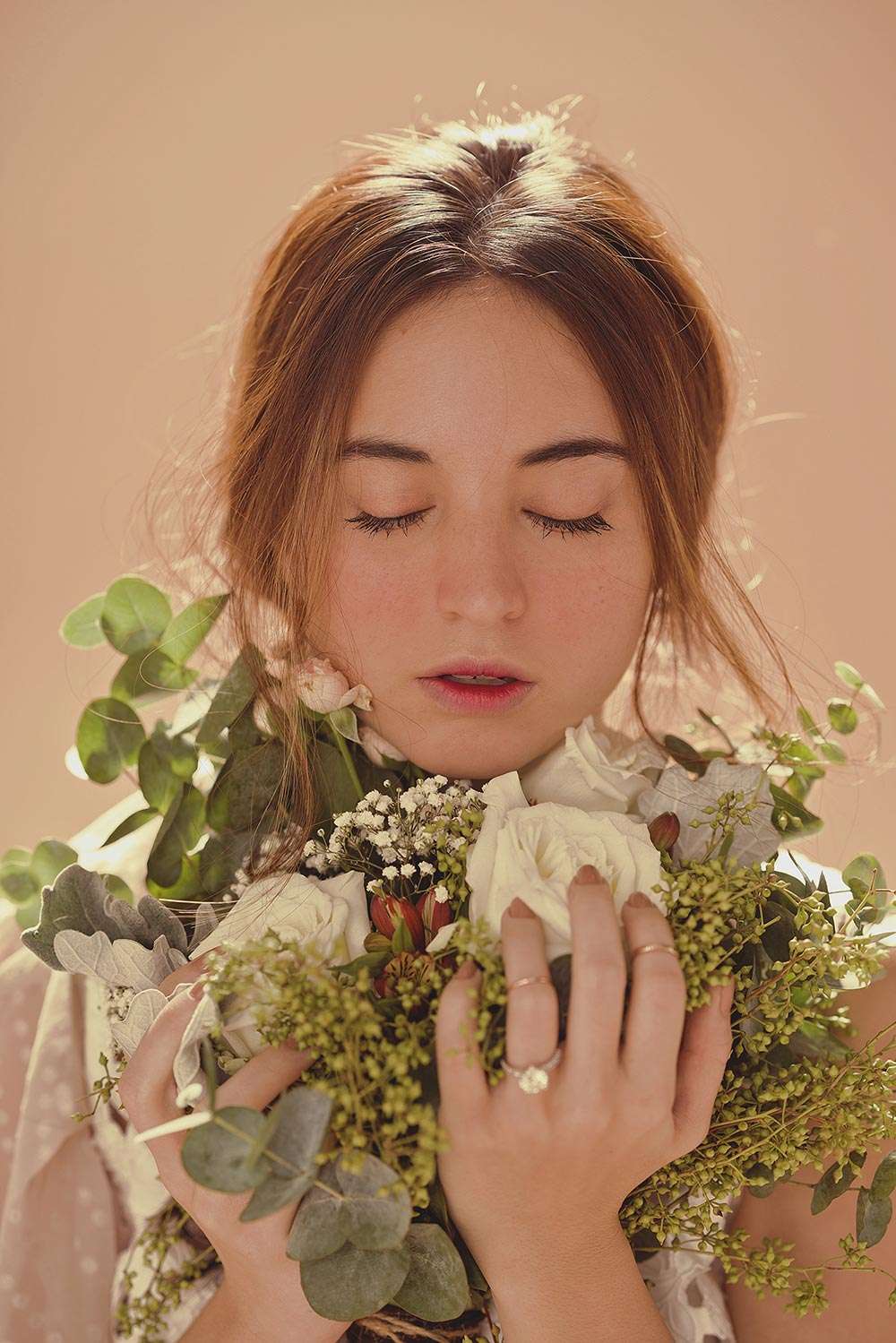 ADVERTISEMENT - CONTINUE READING BELOW
IMAGE Charisma Lico for Preview.ph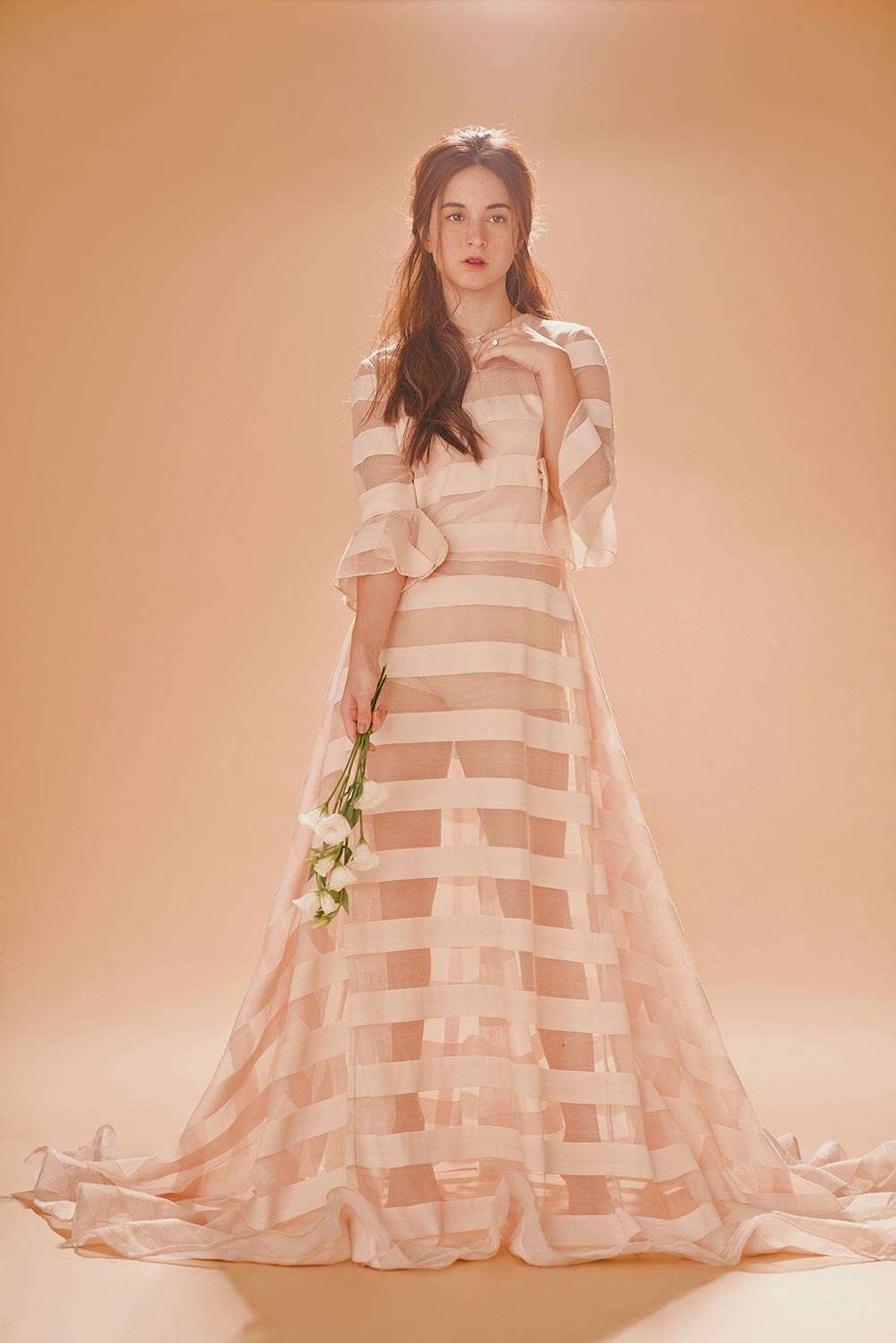 IMAGE Charisma Lico for Preview.ph
Yes to Saying "I Do"
The thing about getting married is that no one can actually tell you when you're ready. As the saying goes, you know yourself better than anyone. Coleen Garcia is a living, breathing proof of this—as young as she may be, she's in a really good place in her life right now—emotionally, spiritually, and even career-wise.
ADVERTISEMENT - CONTINUE READING BELOW
"I feel like this is a new season in my life because this is the point where I've realized that I'm done trying to please other people," she admits. "God is really what led me to where I am now because when I wanted to be a 'yes person,' I prayed to Him to lead me to the opportunities that are really meant for me so that I could say yes. He led me all the way up to where I am now, so right now, I'm just really putting all my faith and all my trust in Him."
To point the obvious, since she has converted herself into a "Yes Girl," the biggest decision she's made thus far was to say yes to spending eternity with the one person who inspires her to be the best version of herself—and frankly, who would say no to that?
ADVERTISEMENT - CONTINUE READING BELOW
"Since Billy and I [got together], I feel the both of us becoming more and more different from the people we were when we started dating. I feel really blessed to have been given someone who's really ready to guide me, who's always there for me. We're two very different people and I think that's what makes it work," she tells us.
Needless to say, come summer of next year, Coleen will be muttering the sweetest "yes" that's bound to change her life yet again.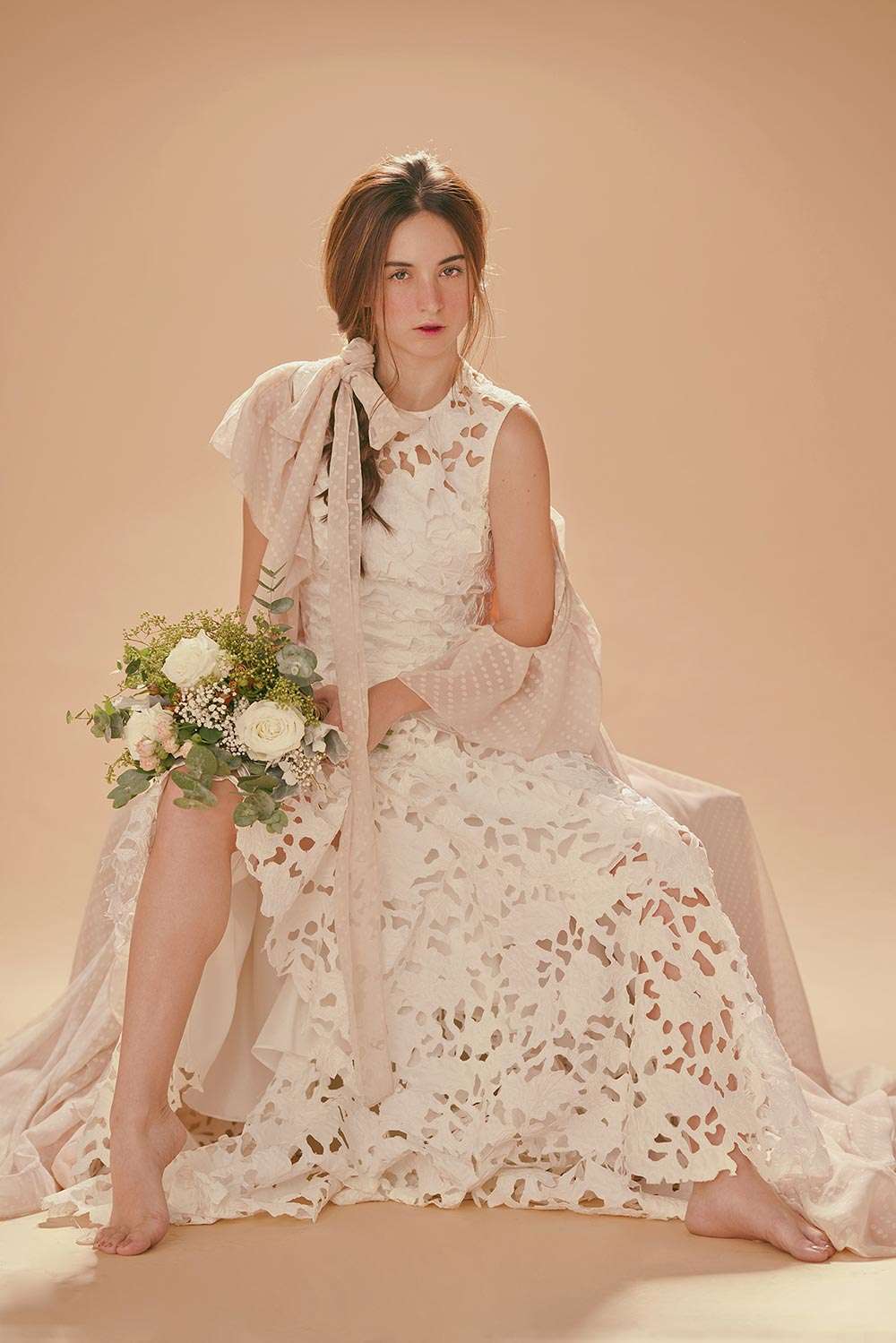 ADVERTISEMENT - CONTINUE READING BELOW
IMAGE Charisma Lico for Preview.ph
Photographed by Charisma Lico
Produced and Styled by Marj Ramos
Art Direction Vince Uy
Assisted by Gab Gutierrez and Nicole Arcano
Makeup by Pong Niu
Hair by Renz Pangilinan
Nails by Jocelyn Salay of Nailandia
Flowers from Te Amo Floristeria
Related Stories from Preview.ph
Hey, Preview readers! Follow us on Facebook, Instagram, YouTube, Tiktok, and Twitter to stay up to speed on all things trendy and creative. We'll curate the most stylish feed for you!