Among the mammoth designer brands, one Italian fashion house is top-of-mind, and that's none other than Prada. Established by brothers Mario and Martino Prada in 1913, the brand first created leather goods like trunks and handbags before achieving huge commercial success with Miuccia Prada's nylon backpacks in 1979.
What sets it apart from its competitors are the wearability, functionality, and durability of its bag designs. Making use of both Saffiano leather and nylon, Prada bags often feature simple, clean-cut shapes that are built to last a lifetime—just ask your mom who probably still owns hers from the early noughties. If you want to invest in your own Prada piece, here are classic designs—both old and new—that you can never go wrong with:
1. Galleria
Aside from nylon, Prada is famous for its Saffiano leather, a type of leather that undergoes a wax coating process wherein the crosshatch print is pressed. It is known to be water-resistant and extremely durable, making it a good leather bag to invest in. The Galleria is the first to come to mind when it comes to Saffiano bags. It's incredibly roomy, features double top handles and a detachable shoulder strap—perfect for work!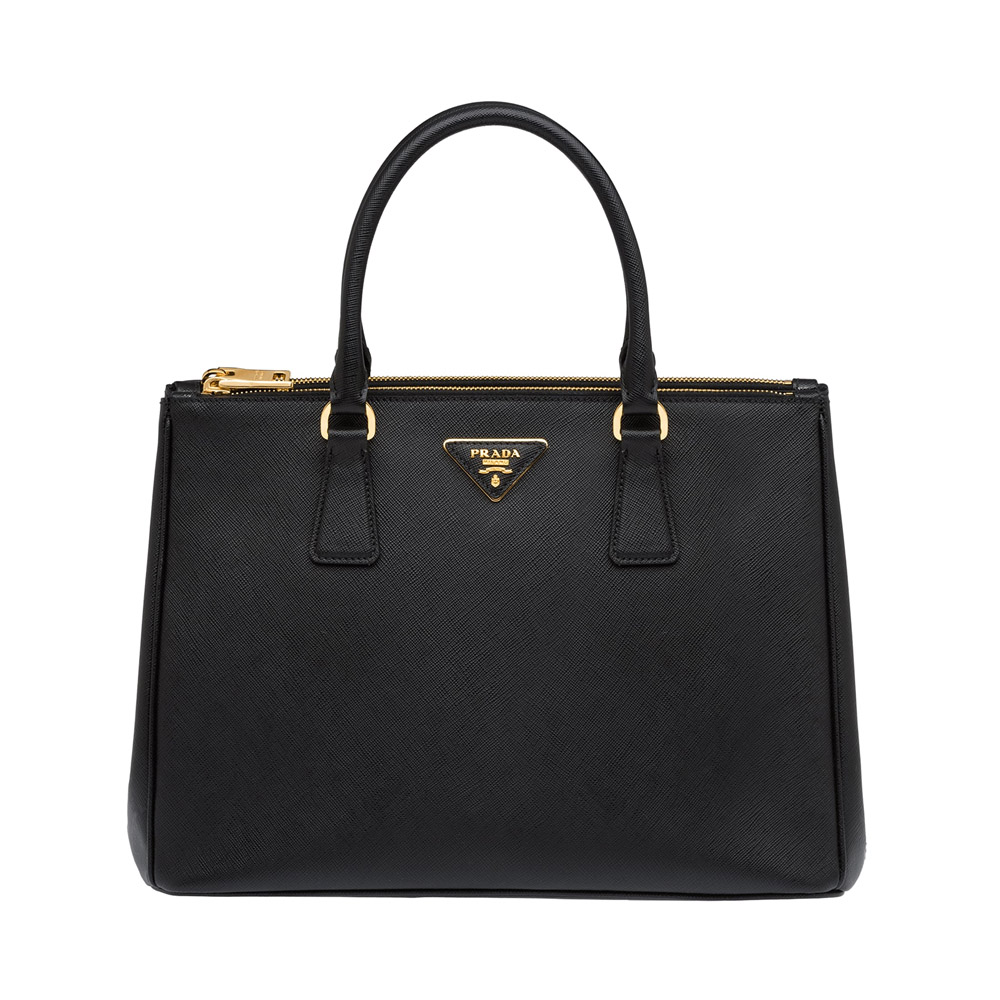 ADVERTISEMENT - CONTINUE READING BELOW
Medium Saffiano Leather Galleria Bag, $2690, PRADA, prada.com
2. Re-edition Nylon Mini Bag
A style that was first made popular by celebrities in the early noughties, Prada's iconic Nylon Mini Bag made a comeback in 2019, and it's not hard to see why. The cute size, shoulder strap, and durable nylon makes it a perfect everyday handbag to store just the essentials and all your other other secrets. Other variants include a detachable chain strap and pouch, as well as shoulder straps.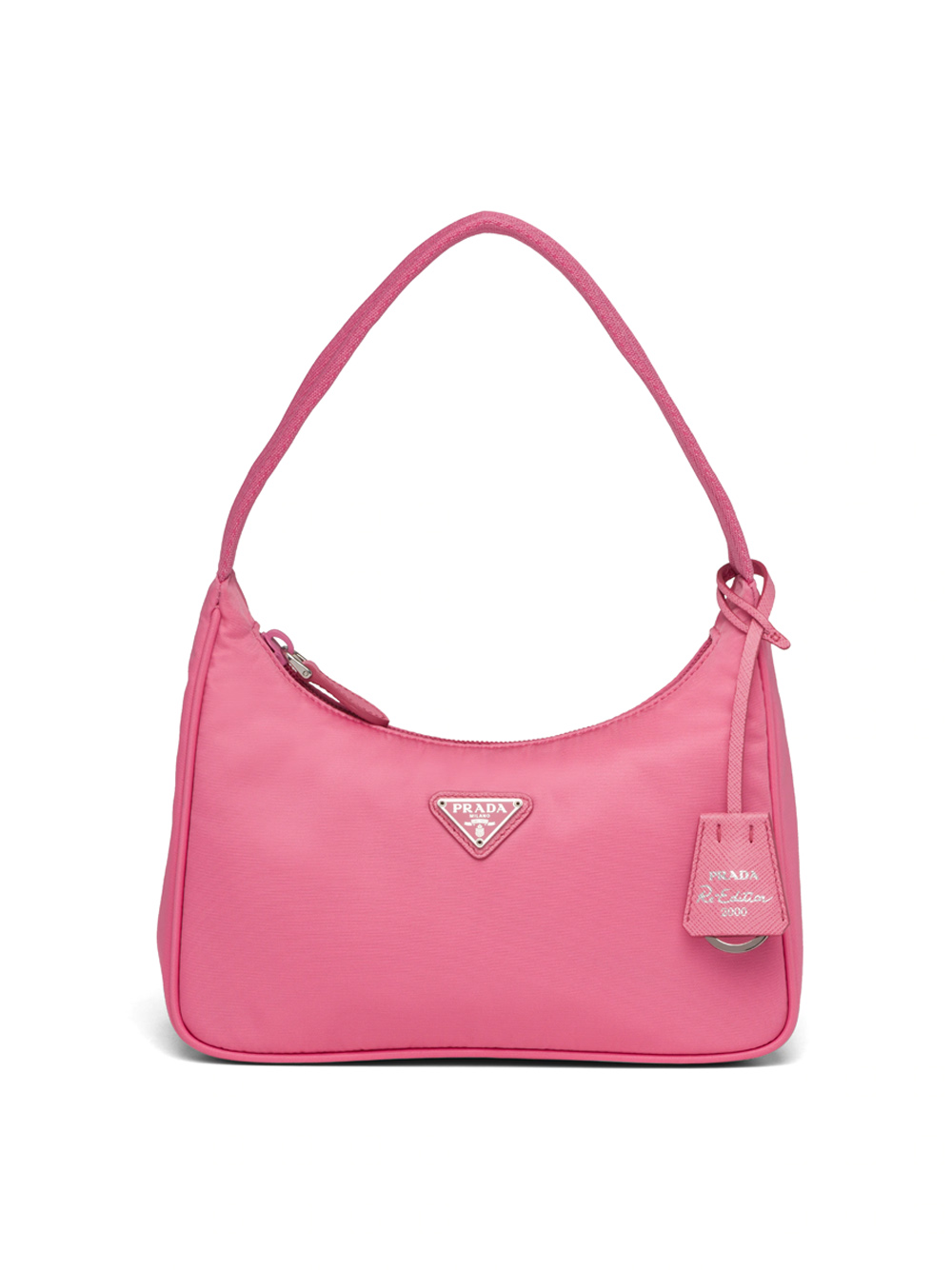 Re-Edition 2000 Nylon Mini Bag, $775, PRADA, prada.com
3. Nylon Tote Bag
Another popular nylon design is the tote bag. There are so many options to choose from, so it's only a matter of choosing which size and handles are best for you. If you want a medium-sized bag though, we suggest this variant because it comes with long shoulder straps that make it easy for you to fish out belongings without having to remove your bag.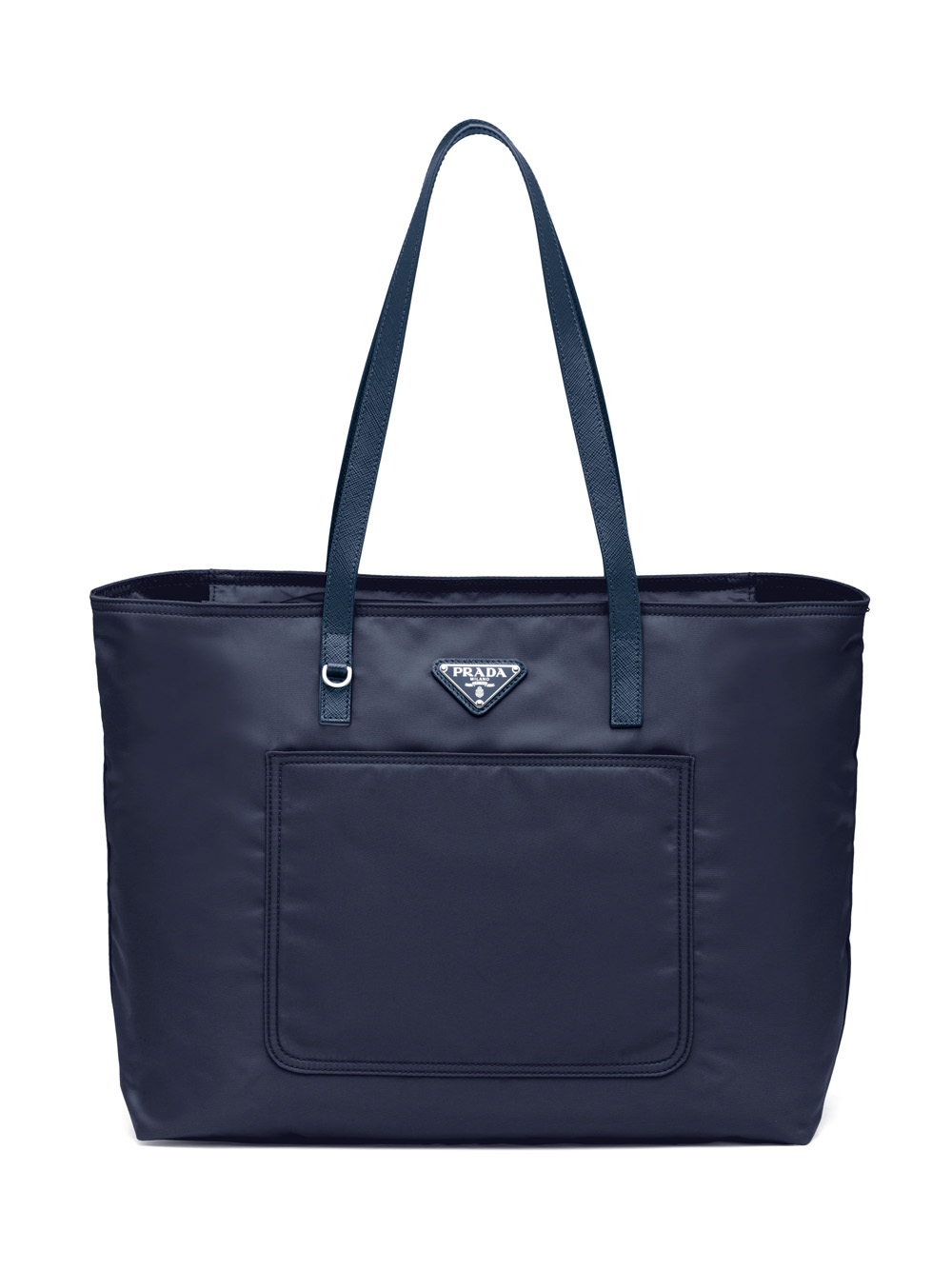 Nylon Tote Bag, $1290, PRADA, prada.com
4. Prada Double Bag
Much like the Galleria, the Double Bag features two top handles and a detachable shoulder strap. The difference is that the Double Bag has an interior flap compartment (hence the name) revealed via the magnetic snap closure. The Galleria has two outer zip closures. Released in 2014, the Double Bag is perfect for those who want the ease of an open tote but the structure of a handbag.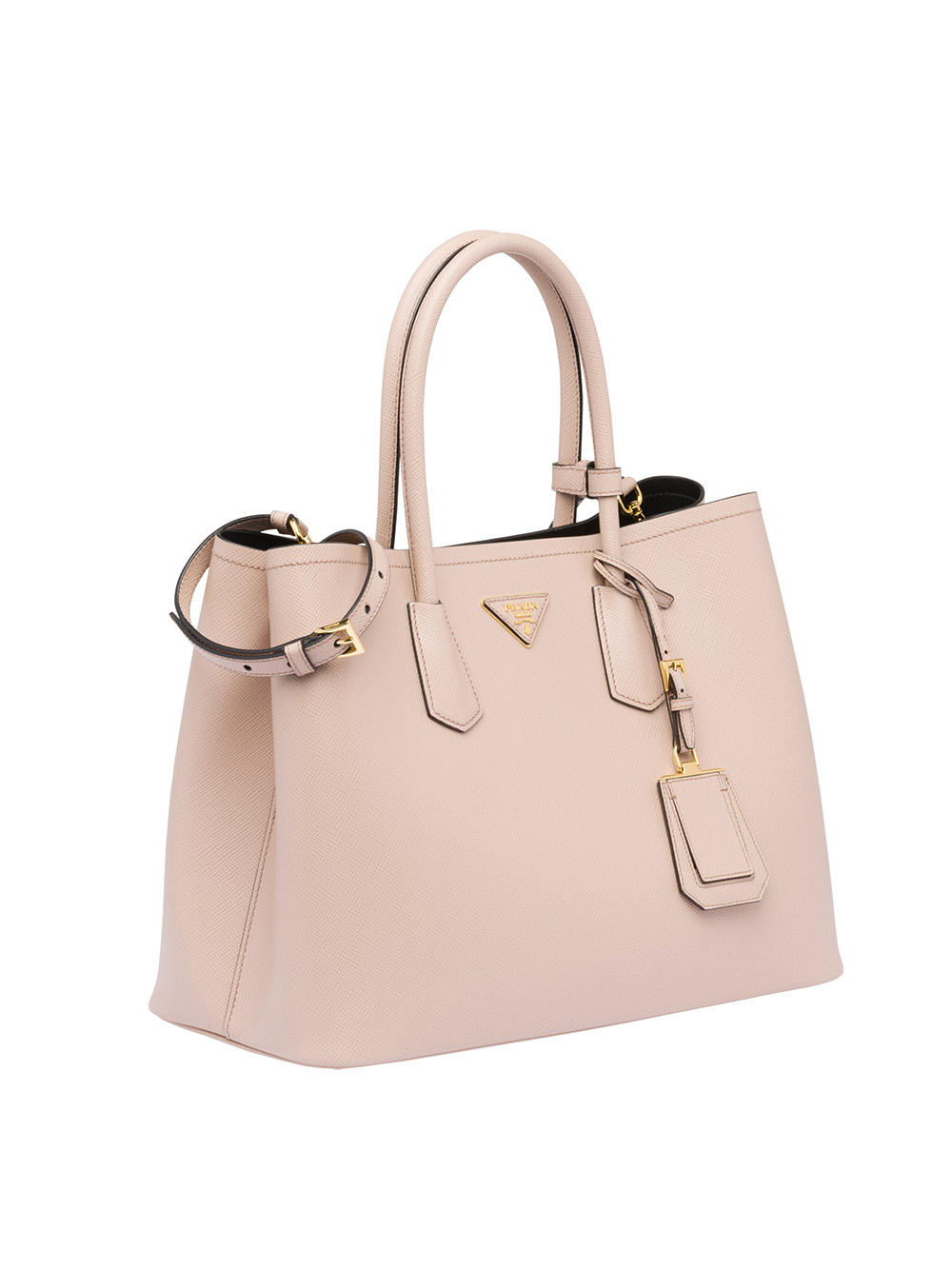 ADVERTISEMENT - CONTINUE READING BELOW
Double Bag, $3250, PRADA, prada.com
5. Nylon and Saffiano Leather Backpack
This wouldn't be a Prada must-haves list without the nylon backpack. Although it comes in a bevy of designs, perhaps the most recognizable is this chic rucksack featuring a drawstring closure and two front pockets. Again, nylon backpacks were pioneered by Miuccia Prada, making this a truly iconic piece of history to own.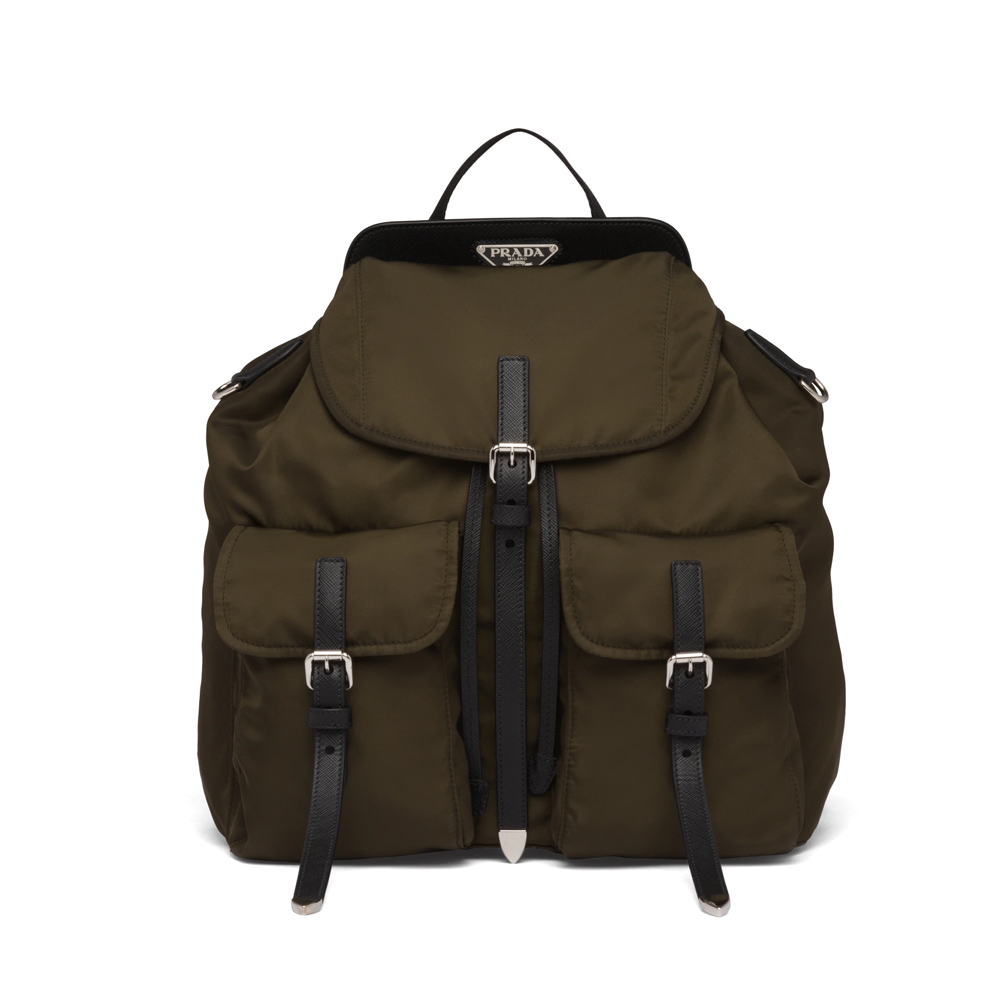 Nylon and Saffiano Leather Backpack, $1490, PRADA, prada.com
6. Matinee Handbag
If you're looking for an easygoing bag that's casual enough for brunches on weekends yet classy enough for nights out, consider the Matinee Handbag. It features a classic trapezoid shape with a relaxed silhouette that's made luxurious with the Saffiano leather. Plus, you can wear it as a handbag or as a shoulder bag with the detachable strap!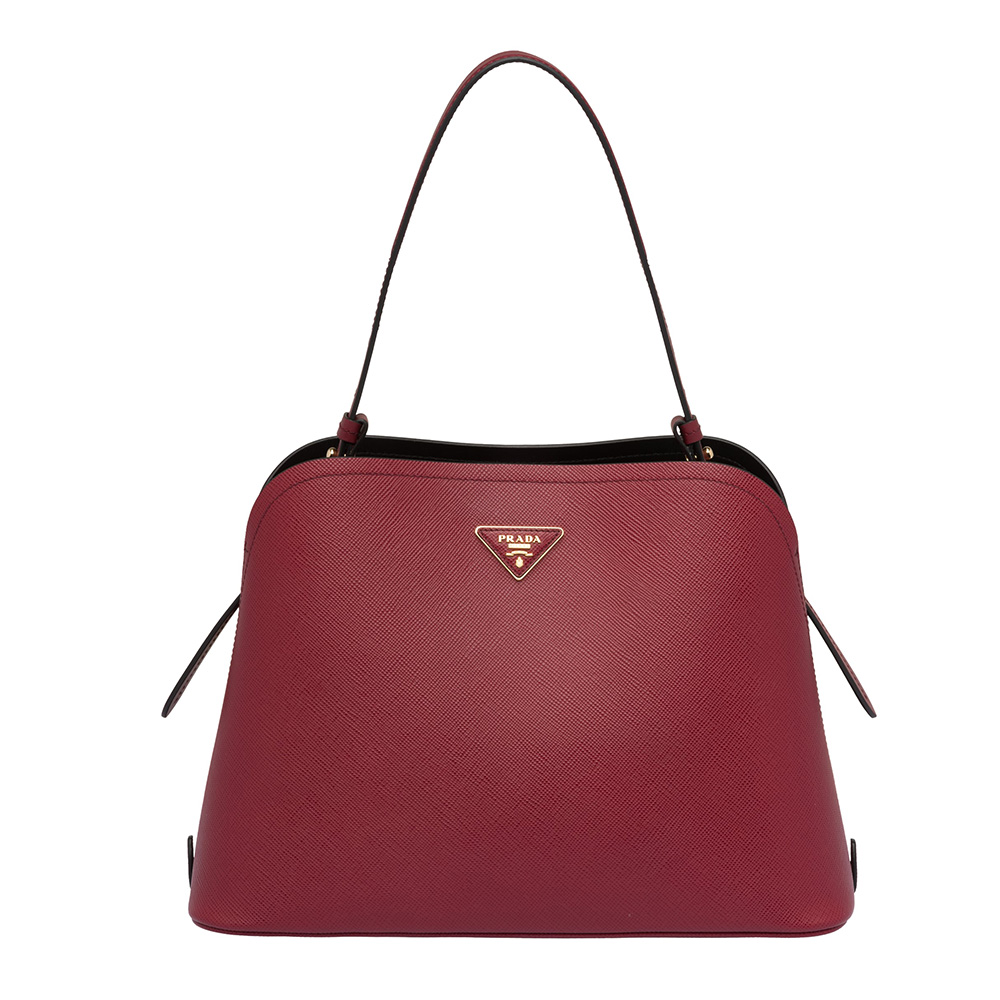 Matinee Handbag, $3000, PRADA, prada.com
7. Diagramme Bag
If you're looking for evening bags instead of spacious, everyday bags, consider the Diagramme Bag. It features classic elements like quilted leather and a classy chain that will elevate any outfit from ordinary to full-on glam. The stitching is also a signature of Prada's so you can't go wrong with this!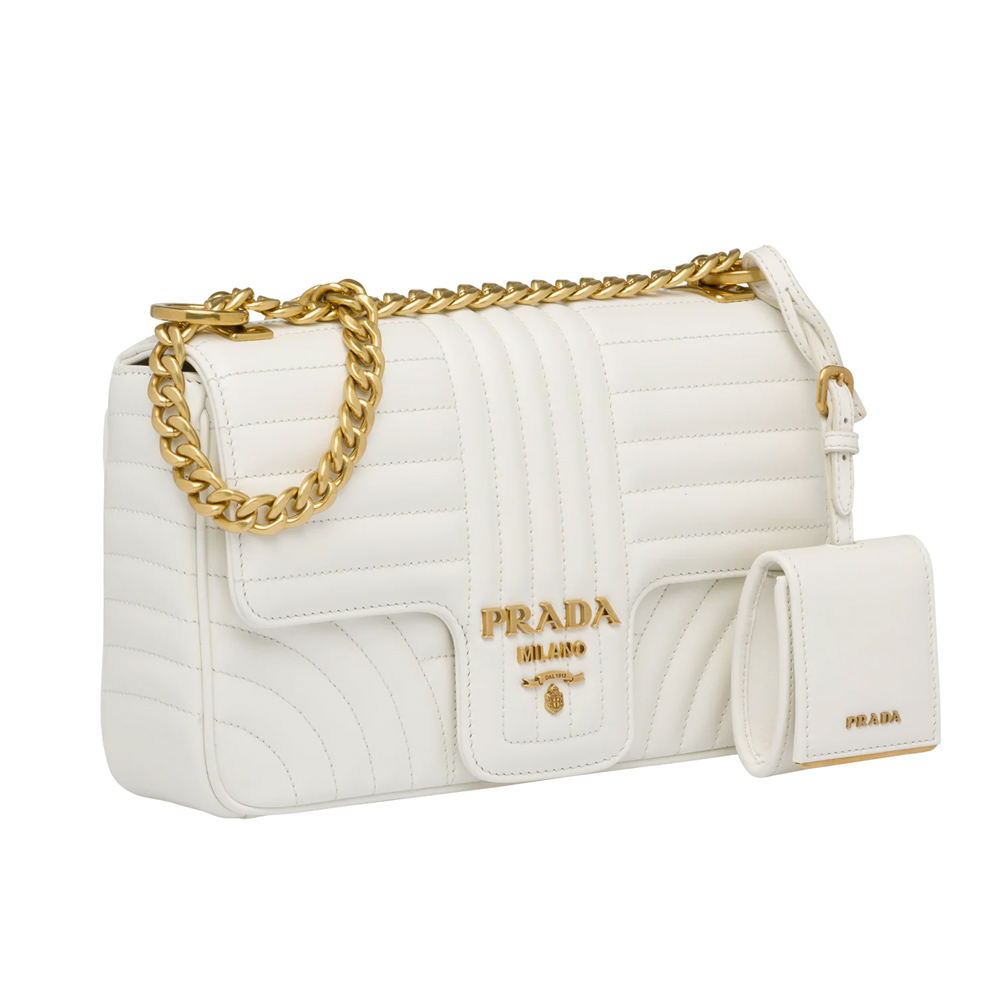 ADVERTISEMENT - CONTINUE READING BELOW
Medium Leather Diagramme Bag, $2450, PRADA, prada.com
8. Monochrome Saffiano Leather Bag
If your bag collection is already stocked with leather bags with the typical metal hardware, then you're probably in the mood for something fresh but still elegant. A piece that deserves your attention is the Monochrome Saffiano Leather Bag, which was just released in 2018. It combines all the classic elements of Prada's iconic handbags—Saffiano leather and a comfy, detachable shoulder strap—only the metal logo is painted over for a monochromatic finish. Very modern yet wearable even years down the line!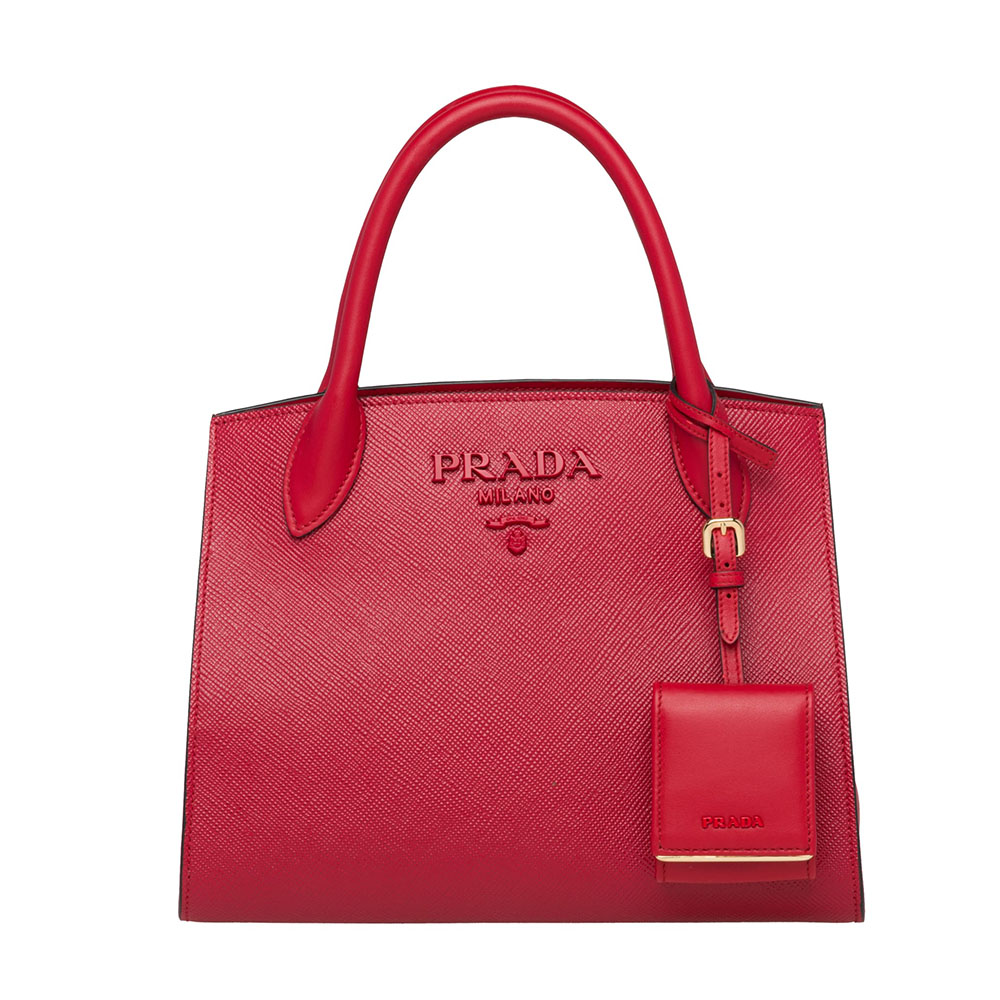 Small Saffiano Leather Prada Monochrome Bag, $2200, PRADA, prada.com
Hey, Preview readers! Follow us on Facebook, Instagram, YouTube, Tiktok, and Twitter to stay up to speed on all things trendy and creative. We'll curate the most stylish feed for you!