Chestnuts roasting on an open fire sounds so good, but here in the Philippines we have more than just that. The 16th of December only means one thing, Simbang Gabi. This, of course, means waking up at 3, 4, or 5am at the peak of the cool breeze, to get our butts ready for church and the delectable reward after. Don't tell us you don't agree that puto bumbong, bibingka, and hot choco or coffee all make the thought of going to Simbang Gabi extra exciting? It's a pretty cool tradition that we get to enjoy with family and friends—with an added bonus of the belief that you get to make a wish if and when you complete all nine days.
But while the Christmas custom in itself is a lot of fun, let's keep in mind that at the end of the day, more than the mouthwatering local delicacies and bonding experience, the nine-day series of dawn masses is a devotional practice we do for our faith. Basically ladies, we just want to remind you that there are certain rules we should respect when inside the church. Below, we pieced five church-friendly ensembles you can put together, even when you're still half asleep.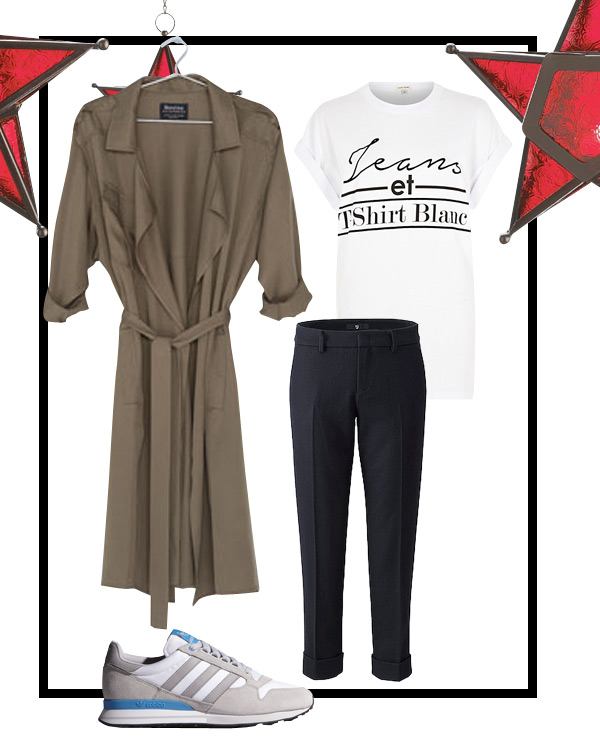 ADVERTISEMENT - CONTINUE READING BELOW
It's already hard enough to get yourself to wake up at 6am in the morning to go to school or work, so rising before the sun means a lot of extra effort. Don't add looking for an outfit to wear a part of your morning problem by going with what you're comfortable in. It can't get any easier than throwing on the combo of t-shirt and pants. Stylize it by opting for tailored trousers instead of your usual denim, and adding on a soft blazer.
Click on the gallery to shop the look.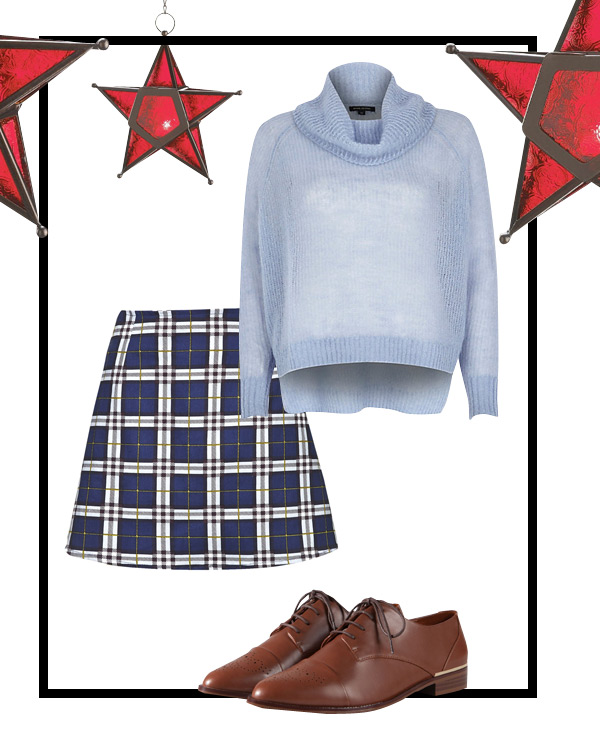 Enjoying the December breeze much? Slip into a your favorite thick and comfy sweater and pair it with something printed to wake up your senses and put you in a good morning mood. Just please take note of the length of your skirt and reserve those cute minis for other occasions.
Click on the gallery to shop the look.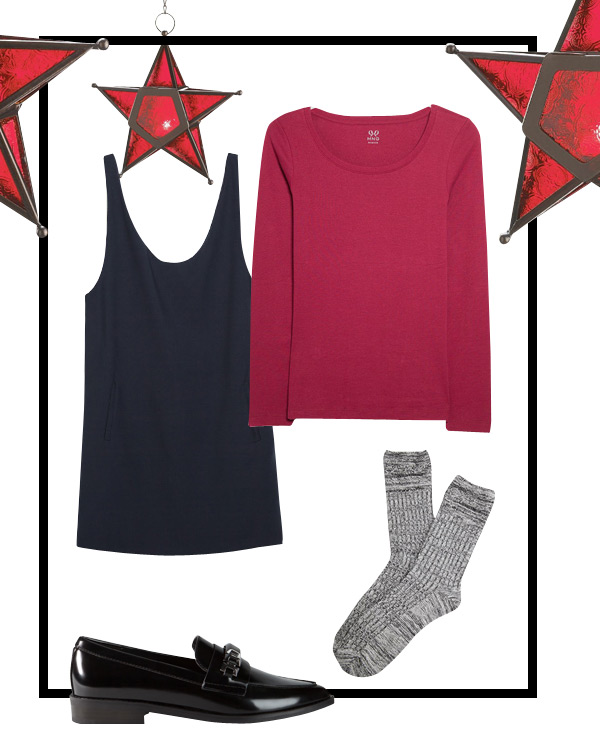 ADVERTISEMENT - CONTINUE READING BELOW
Grab the first dress you see in your closet so that you make it to church on time. If it's sleeveless, don't worry, simply wear a sweater or your cotton long-sleeved top with it, and finish off with a pair of dressy penny loafers with scrunched down socks.
Click on the gallery to shop the look.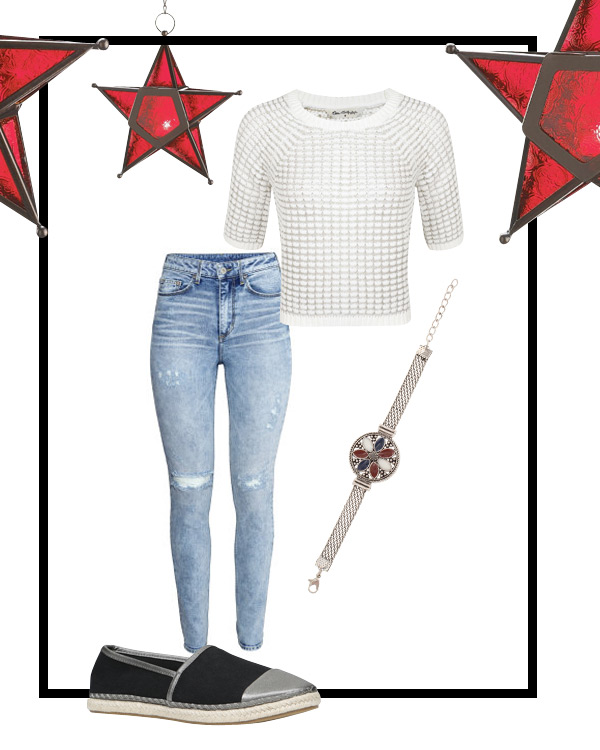 We're sure most of you will opt for the comfort of your trusty jeans. Go ahead and complete the easy look with thick knitwear in white, paired with metallic espadrilles. Wear it with a watch or a no-fuss arm candy that is church-appropriate.
Click on the gallery to shop the look.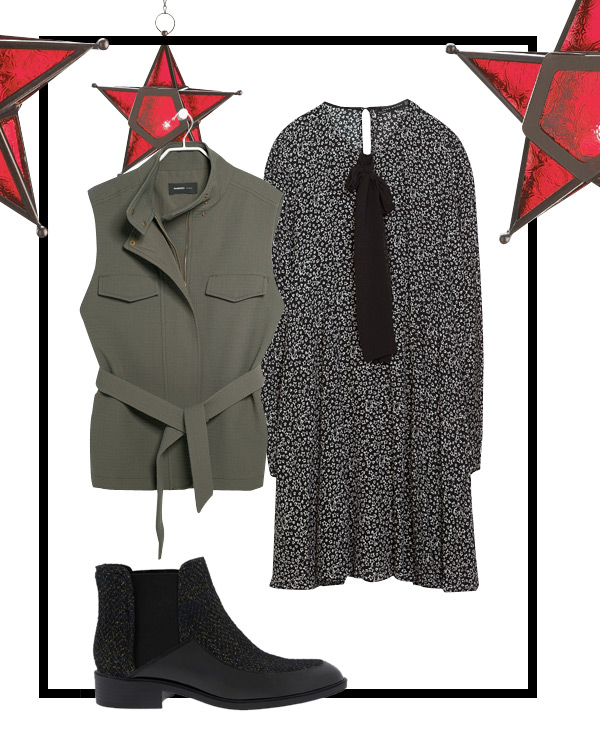 ADVERTISEMENT - CONTINUE READING BELOW
One thing we love about the chilly weather is that it give us an excuse to layer. This gilet ideally, looks great with a body hugging sweater dress. But for the church, mix things up by wearing it with a long-sleeved dress and a pair of cute booties.
Click on the gallery to shop the look.
You have a few more days to prepare for the annual tradition. If you've decided on the look you like, click on the gallery to shop the pieces.