It's official, Rihanna is taking over the fashion industry. From being the chief Bad Gal at Puma, launching a denim shoe line with Manolo Blahnik, and recently renewing her position as contributing creative director for Stance, Rihanna is now adding sunglass designer to her resume. With her new partnership with Dior accessories for a six-piece sunnies line, you can now dress up in Rihanna apparel from head to toe.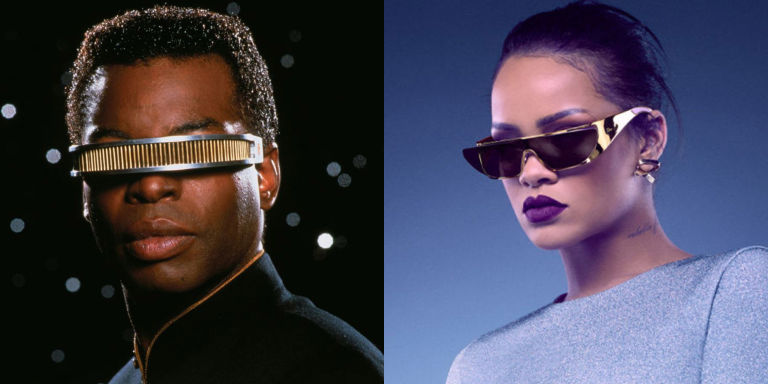 ADVERTISEMENT - CONTINUE READING BELOW
This June, get ready for a range of Dior sunglasses designed (and already being worn) by Rihanna herself. Known for her distinct taste, we expected something badass from the artist. What we didn't see coming was the fact that she got her inspiration from Star Trek. "I've always been obsessed with his (La Forge from Star Trek) eyewear, and when I got to Dior and saw all the materials I could play with, it all just came together," she said in a statement.

ADVERTISEMENT - CONTINUE READING BELOW
If you're willing to spend roughly P39,000, the line of futuristic mirrored sunnies will be available in silver, pink, blue, green and red. And for approximately P91,000, you can get the luxe 24-karat gold plated style.
What do you think? Yay or Nay?
Images from Dior and @badgalriri on Instagram