Not only is Valentine's Day a few days away, but prom season is in full swing as well. On both occasions, we, ladies, devote an enormous amount of time making ourselves pretty, so it only makes sense that our dates should make the same effort (although we know they really do but just wouldn't admit).
Having dutifully put your best face, best dress, and best foot forward, you may want to take it to the next level (read on, it's not what you think) and offer your beau to knot his tie. Think about it: it's hard for a guy to stand out in a sea of suits. Ergo, a top-notch ensemble, in addition to perfect fit, consists of unique details and well thought-out accents. And because we're fans of the unexpected, aside from the classic knots, we're teaching you chic ways to tie the necktie. They're carefully constructed and visually appealing at the same time.
ADVERTISEMENT - CONTINUE READING BELOW
Scroll down to see our diagrams.
THE CLASSICS
Four-in-Hand, Half-Windsor, and Full-Windsor are the most commonly used tie knots. The Four-in-Hand Knot is slightly asymmetric and suits shirts with a narrow collar opening. It also works best with neckties made from heavy fabrics. The Half-Windsor Knot is symmetrical and triangular, and more business-like compared to the Four-in-Hand. It is usually the go-to knot. The Full-Windsor Knot is wide and triangular and therefore best suited for spread collar shirts. Because the knot of the Full-Windsor is a little bigger than the two other classic knots, use neckties made from light to medium fabrics.
CONTINUE READING BELOW
Recommended Videos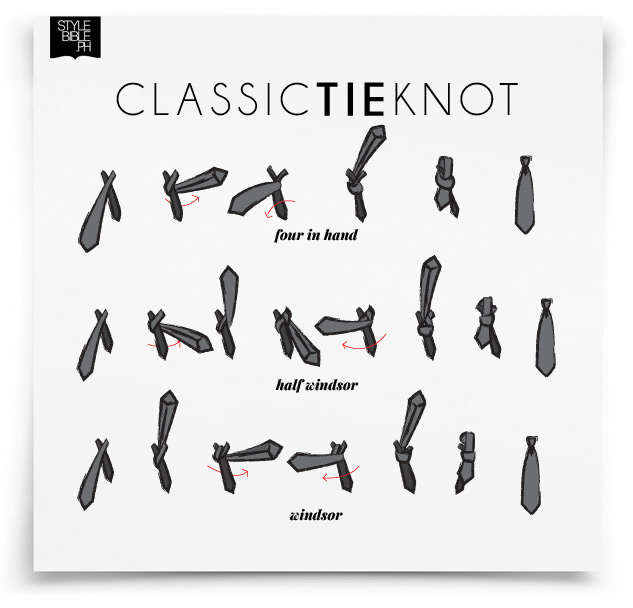 ADVERTISEMENT - CONTINUE READING BELOW
THE ELDRERGDE TIE KNOT
The Eldredge Knot consumes a lot of fabric with its many steps, which increases the difficulty of adjusting if you make a mistake. A solid tie works best for this as it can make the knot itself more pronounced, allowing it to be the focus of the outfit. Although quite complex, the end result is definitely worth it.
ADVERTISEMENT - CONTINUE READING BELOW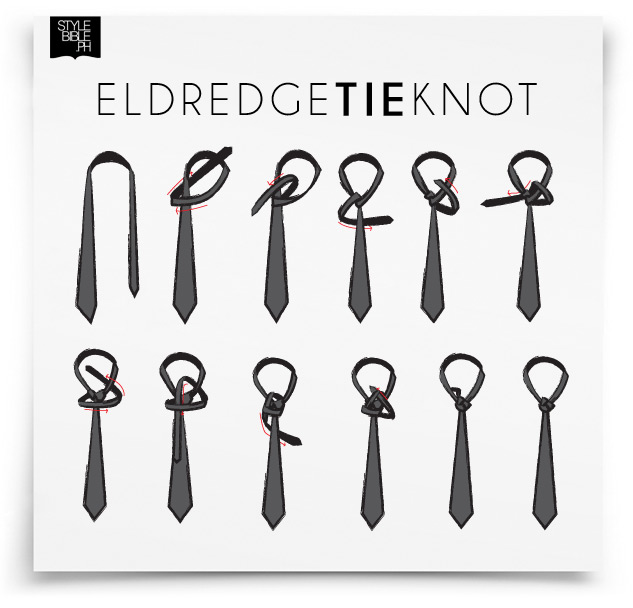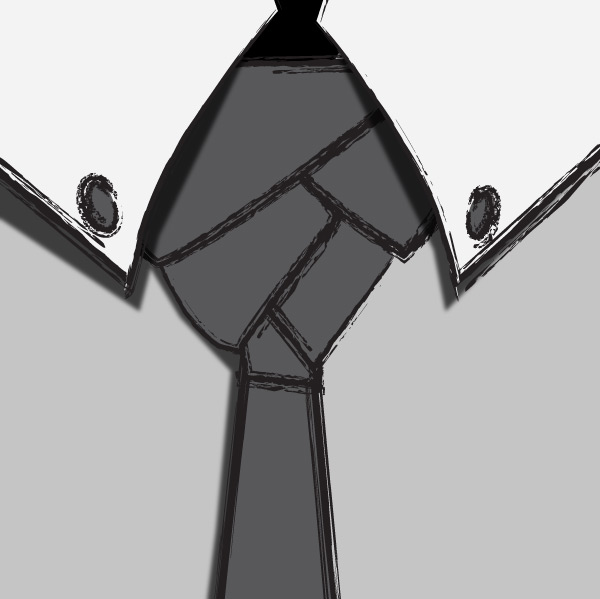 ADVERTISEMENT - CONTINUE READING BELOW
THE TRINITY TIE KNOT
The Trinity Knot has a three-way symmetry that resembles a hexagon. Like the Eldredge Knot, a solid tie is recommended for this knot. Consider this also when wearing a vest as it nicely frames the knot, making it shine even more.
ADVERTISEMENT - CONTINUE READING BELOW
The art of interlacing a necktie does take a lot of practice—a lot of trial and error—but is a surefire way of adding that extra oomph to a rather typical formal wear. It draws the right kind of attention and can also work as an ice breaker. So while you have a time to prepare, go pick up your dad's or hubby's or brother's tie and practice, practice, practice!