When you think of the bespoke tailoring industry, what immediately comes to mind are suits made for men. A local brand is changing the narrative, catering not just to men but also to women looking for quality suits that look great and fit like a dream.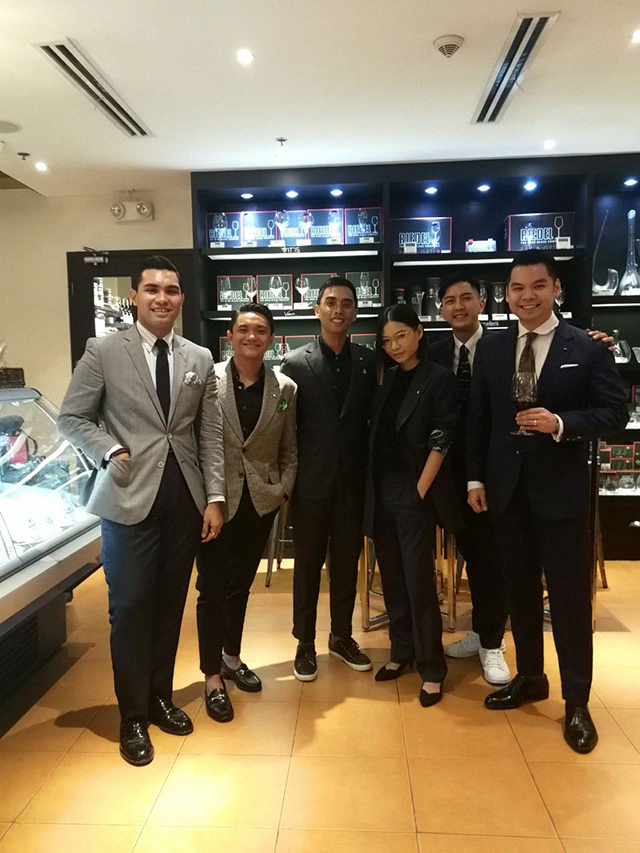 Masanting Sastreria started out as bespoke tailoring for men created by husband and wife Mark and Carin Aguas, as a result of Mark's own need for suits for work. (Read more about their story here.) In 2015, a request from newly crowned Miss Universe Pia Wurtzbach unlocked their passion for creating beautiful, well-fitting, and comfortable suits for women as well. In the same way that Mark attracted clients by wearing the brand's clothes before there was even a brand, Carin worked on the women's line by creating suits for herself. Inquiries from curious people online soon turned into client orders. Now, the brand is gearing up to further expand the women's line with a ready-to-wear collection for both women and men.
On top of running the business with Mark, Carin is a mom of two who just gave birth to her youngest five months ago. Here, the 32-year-old entrepreneur talks about her lifelong love for fashion, how she juggles work and family, and her advice for women who want to make their mark in a male-centric industry.
ADVERTISEMENT - CONTINUE READING BELOW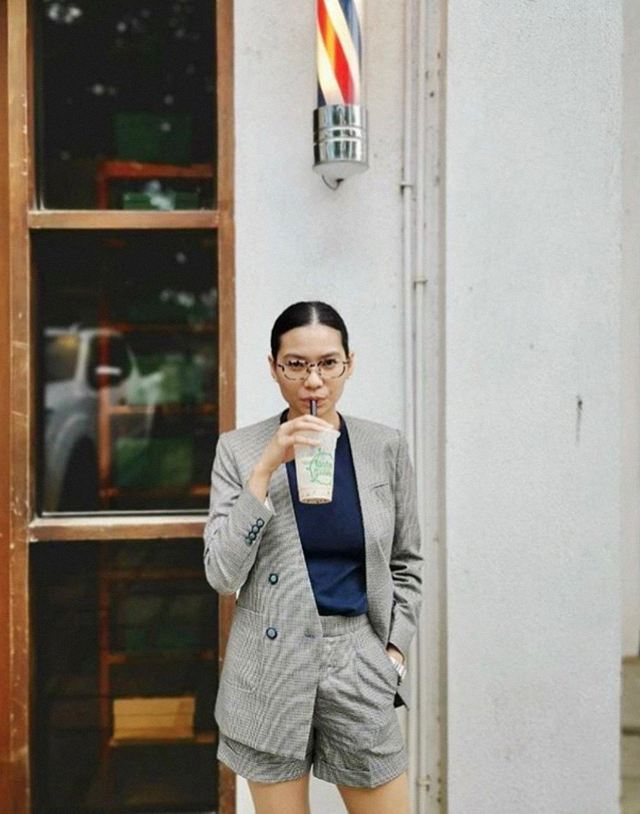 Let's start from the beginning. What unlocked your interest in fashion? What was your earliest memory involving fashion?
"Growing up, my mom would always buy me random stylish pieces. I remember I had an apple red dress with a white Peter Pan collar and a cherry pin when I was three years old. I had a denim bucket hat during the '90s and Bohemian-inspired peasant tops in the '00s. You could say that I picked it up from her.
"My earliest memory involving fashion was watching late-night shows on Fashion TV or FTV. I was interested in how a collection could feature different pieces yet give off one cohesive look."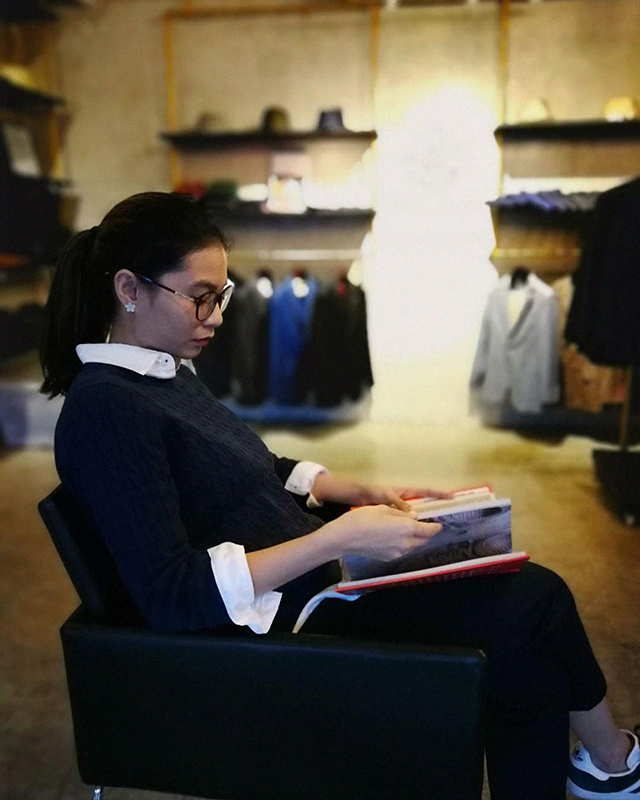 How did you get started in the fashion industry?
"I was 23 years old when I started as an assistant floor manager in a global retail store, where I learned about fashion trends ahead of everyone else. Then, I shifted to working for the leading retail company in the country to create marketing campaigns for the ladies' wear department. I would present mood boards and campaign ideas, create sales reports, and approve budgets. During my time in both companies, I learned so much about the business of fashion, as well as handling customer feedback. My schedule was so hectic but fulfilling."
ADVERTISEMENT - CONTINUE READING BELOW
How did your previous work experience help you in running Masanting Sastreria now?
"Working for the largest global and local retail brands, I would lead photo shoots, fashion shows, and magazine and event tie-ups, as well as conceptualize campaign stories.
"The experience taught me how to multitask, build strong connections, and think on my feet. While working full-time, I slowly learned about suiting as my husband and I would take suit orders from good friends based in New York. Masanting Sastreria started when my husband (then boyfriend) was based in New York and couldn't find a suit to wear to work. I was in Manila, and we were in a long-distance relationship. He thought of having a suit made in the Philippines, I helped him with the tailors and the fabrics, and the rest is history."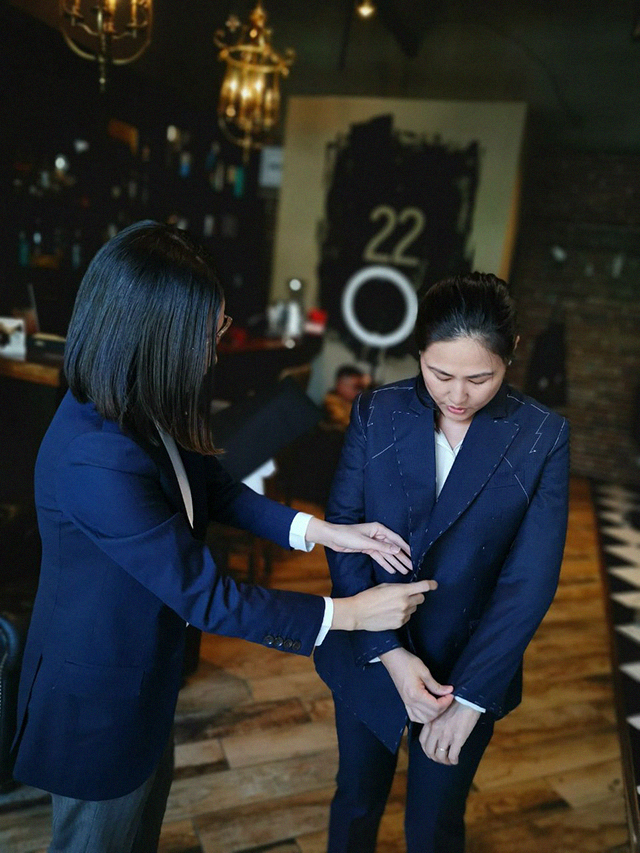 ADVERTISEMENT - CONTINUE READING BELOW
What are some of the challenges you faced while working on the brand?
"First, convincing people that they should be quality-sensitive rather than price-sensitive. Second, changing the mindset of the market to appreciate and give high value to products made by Filipino artisans. Every client is different so the most exciting challenge is being able to curate the best experience for each one."
These days, what does your typical workweek look like? What aspects of the business do you handle?
"I have flexible work hours from Monday to Saturday, while Sundays are reserved for God and my family. My workweek includes meeting and coordinating with international clients and suppliers, checking on orders and the tailors, and visiting the shop. Currently, I'm working on our ready-to-wear lifestyle collection, which will feature pieces for both men and the dapper woman. Being so busy, in all honesty, can be tiring, but what makes it all worth it is seeing my clients smile. Then I know that I'm doing the right thing."
ADVERTISEMENT - CONTINUE READING BELOW
How did the brand's collection for women start?
"In 2015, a good friend and very talented makeup artist, Gery Penaso, connected us to Pia Wurtzbach. I was solely focused on menswear, but then I got the call and no one says no to Miss Universe. It was an incredible experience to make something for someone so inspiring. The cherry on top was when she said that she didn't know that a suit could be that comfortable.
ADVERTISEMENT - CONTINUE READING BELOW
"After that I realized that it came very naturally to me. I decided to create sample suits for myself. I posted photos of myself wearing them to see what people would think, and pretty soon, I got inquiries from individuals who have become clients. Female clients are so creative. It's my continuous collaboration with them that serves as my main tool in creating different products."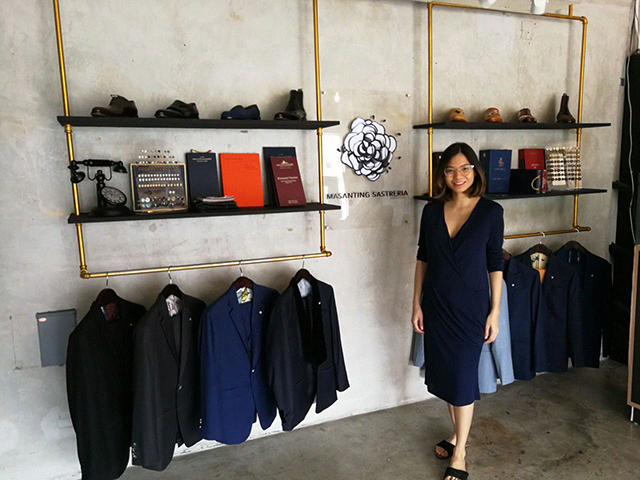 ADVERTISEMENT - CONTINUE READING BELOW
What is the feedback like from your female clients?
"They love the suits! It makes them feel more empowered and confident. One of the reasons they come to my shop is because I understand the shape of a woman's body, unlike in other tailoring shops where the suits are cut for men but done in a woman's size."
When you had kids, how did you balance family and work?
"I have a two-year-old son, Felipe, and a five-month-old daughter, Isabel. I would work when they're napping in the afternoon or once they fall asleep in the evening. Luckily, today's technology has made everything easy. I use different apps to help me with the workload."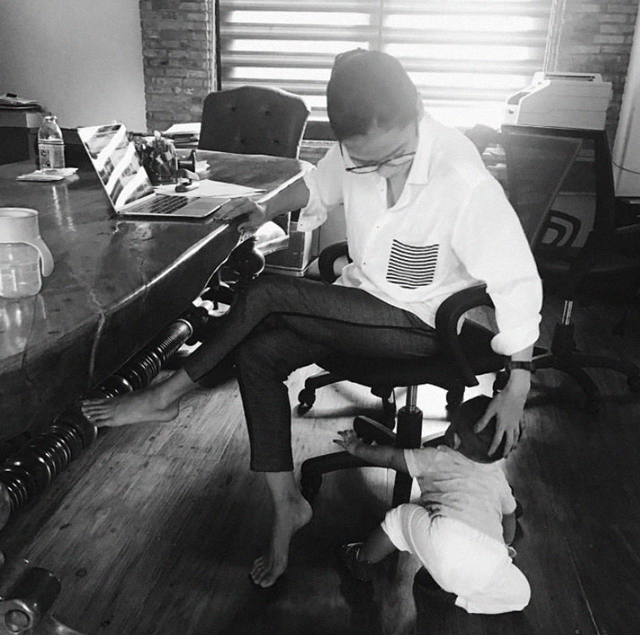 ADVERTISEMENT - CONTINUE READING BELOW
What do you hope your kids will pick up and learn from your and your husband's partnership and work ethic?
"That all of their choices will have stages of trials and triumphs. That they should not give up easily and instead see each obstacle as an enlightening experience that will bring them closer to their goals."
What is it like to be a mom of two in the male-centric industry of tailoring?
"It's a dream. It's very fulfilling to get a chance to express what I love doing without being stereotyped.
As a trailblazer in your industry, what would be your advice for women who want to carve their own path in a predominantly male industry, whether it's in fashion or not?
"Be open to ideas and keep learning. Always be confident when sharing your passion. When you focus on quality both on a product and experience level, success will follow."
ADVERTISEMENT - CONTINUE READING BELOW
Masanting Sastreria is located at 2/F The Refined, The Fort Strip, BGC, Taguig. You may also find the the brand on Instagram and Facebook.
Photos courtesy of Carin Aguas.
Related Stories from Preview.ph
Hey, Preview readers! Follow us on Facebook, Instagram, YouTube, Tiktok, and Twitter to stay up to speed on all things trendy and creative. We'll curate the most stylish feed for you!