The world of public relations, especially in fashion, is a fast-paced arena where you work long hours, endlessly dealing with people and often ending up with zero credit. As Ginggay Joven-dela Merced puts it, fashion PR people are the persons you don't see, but often think of when you need an extra hand. From the outside, it looks like it's a glamorous job for you're always at the parties, at the pulse of everything currently happening. But as we sit down and chat with Ginggay, we realize there's more to fashion PR than meets the eye. And who else can shed light on it better than someone who has not only experienced this world but also practically grew up in it?
Ginggay shares, "My mother, Susan Joven, is a very popular and well-respected figure in the industry. You can say I was literally born into this field. My wonder years were spent watching fashion show rehearsals, attending celebrity shoots, and helping mom assemble press materials. Professionally though, I started off a journalist, but then I knew I would eventually be in this field. It was inevitable."
ADVERTISEMENT - CONTINUE READING BELOW
Determined to be respected in the field in her own right, Ginggay veered away from her mom's influence. She went into journalism, interviewing and writing about the youth at a tender age of 14. From there, she has taken on jobs that led her back into the PR world, eventually being at the helm of their family business as general manager of Visions and Expressions Publicity and Special Events. Known as the PR maven in the fashion industry, Ginggay gives us a rundown of what it's really like to be in this world.
CONTINUE READING BELOW
Recommended Videos
1. Credit goes to the client. Success for you is measured over time.
When I met up with Ginggay, she asked me to choose a dress that she'd later change into. All five of them, including the one she was already wearing, were in black. And before I could look at her with a puzzled look, she says it's because she works in public relations, as if it's the obvious explanation. But in the end, it actually is.
ADVERTISEMENT - CONTINUE READING BELOW
PR practitioners wear black as a choice. You're supposed to blend in with the background while attending to everyone's needs during each event. Your name is said in hushed voices, and the event's success is rarely credited to your genius but to the client.
As you continue to deliver each client's demands and needs, you stay in business. And so success is measured in "longevity," according to Ginggay.
2. It isn't a glamorous job.
Ginggay says she blames this misconception to Samantha Jones of Sex and the City. In the field, you do hard work and undergo stressful situations, which includes convincing people a lot. "I convince clients that our PR plans are the right way to go. I convince influencers and creative collaborators to take part in executing our concepts. I convince the media that our brands' news are worth writing and/or talking about. Through them, I also convince the public that our brands are worth patronizing." That, and handling crises are in your hands, too. But any good PR will never let you have any crisis to deal with in the first place.
ADVERTISEMENT - CONTINUE READING BELOW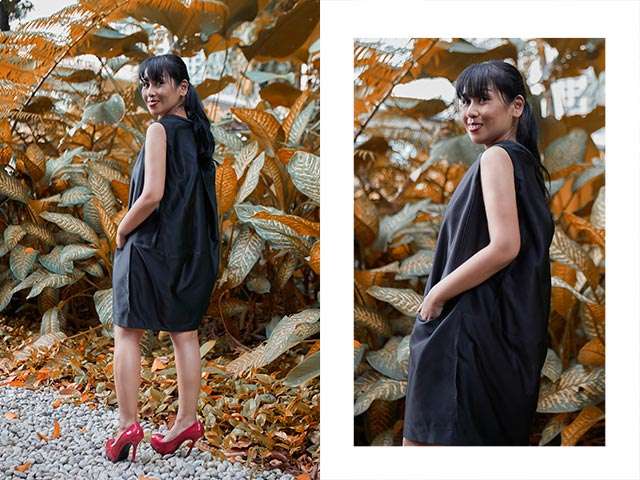 IMAGE Erwin Canlas
3. Foresight is important.
"We try our hardest to cover all grounds before launching any campaign or holding any event. We think of every possible outcome in endeavoring anything. Prevention is always the best. In the unlikely eventuality that something goes wrong, even that should already have a plan in place."
ADVERTISEMENT - CONTINUE READING BELOW
4. Not everyone is made for PR.
"PR requires a specific personality and skill set. And inversely, only people with established connections can do it. That can be gained through time." She adds, "In PR, it's indispensable to have good people skills. This includes the ability to manage temperaments, sensitivity to people's inclinations and behavioral nuances, and the capability to relate and get through."
Being a PR practitioner, you must also master the technical skills. Ginggay shares, that "a PR must know how to communicate creatively, clearly, and concisely. So this includes knowing how to speak and write well, of course. Then there's also the need for knowing how to create and drum up compelling strategies and campaigns. This requires the ability to do good research, narrowing down options and opportunities, and laying all these out in a comprehensive roadmap in a tone everyone understands unmistakably."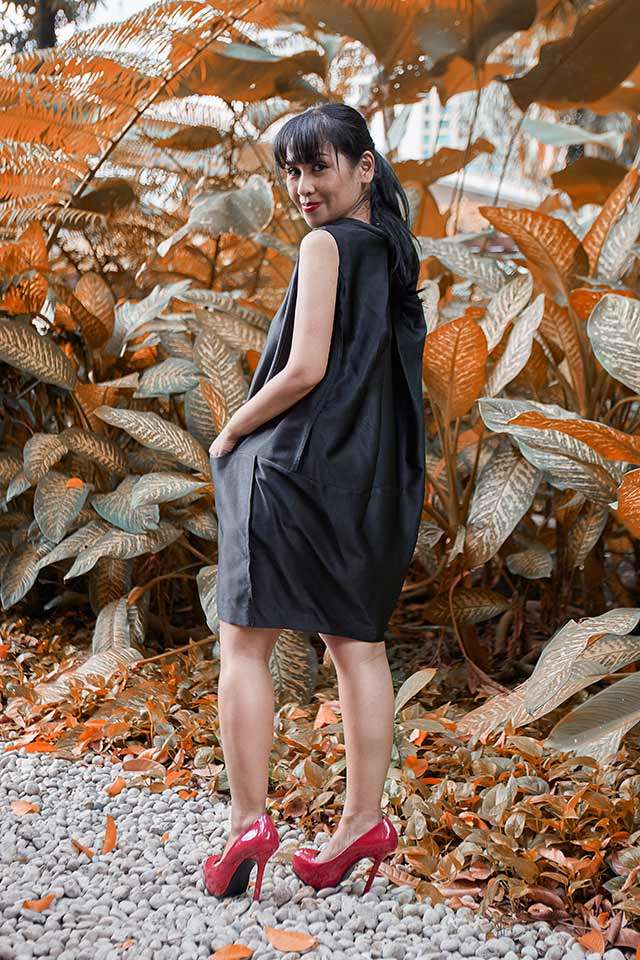 ADVERTISEMENT - CONTINUE READING BELOW
IMAGE Erwin Canlas
5. They are wrong about thinking that "PRs are superficial, scheming, and intellectual inept."
In making any decision, Ginggay abides by this simple rule: "As long as it's not illegal, it doesn't compromise my values and ethics, doesn't hurt my mom's reputation, and doesn't diminish my self-respect, then it's okay to do it." She also emphasizes that PR is a "business of relationships." With this, you must bear the following values to be effective and efficient in your job: "authenticity, empathy, selflessness, respect, and integrity."
6. You need to have an aptitude in math.
"An effective PR knows her numbers. She needs to have some sort of business acumen to be able to propose realistic PR programs to her clients. The ultimate goal of any marketing communication tool, after all, is to sell."
7. There's no one way of handling events.
Ginggay is known to be a risk-taker in the industry. "I always emphasize the significance of awareness and irreverence. These two are interconnected. Learn the rules first. Master them. Only then can you break them. I often say that we are only limited by what we don't know. The more we know and experience, the more confident we become, be it in meeting people, developing PR programs, or overcoming difficulties. Connectively, there is also a much higher demand for creativity these days because of the loud noise and influx of information in traditional and non-traditional media outlets. Rising above the clutter has become more challenging. This is where irreverence is of utmost importance. They must not think like how others think. So if the box is to the right, go way left–as far from the box as possible."
ADVERTISEMENT - CONTINUE READING BELOW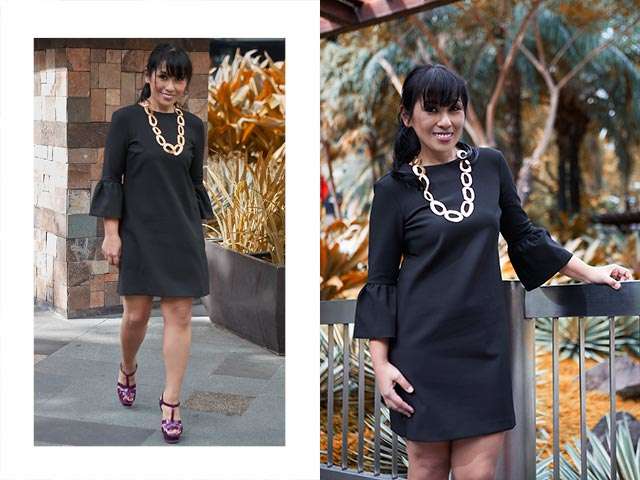 IMAGE Erwin Canlas
8. Building a network is a must.
"Facebook has really made it much easier in the past years, hasn't it? The younger generation is so lucky that way. Then again, there is no replacing memorable shared experiences. Being connected is one thing. Having a meaningful relationship is another. So I say strive for the latter."
ADVERTISEMENT - CONTINUE READING BELOW
9. You don't need to do small talk; you just need to make conversations that matter.
As a PR practitioner, you're supposed to be good with people. Ginggay shares that while she may have been "blessed with the gift of remembering names and faces," she doesn't rely solely on the directory of faces she has in her head. After all, "as we grow older, our memories falter." So instead, she tries to have a meaningful conversation with the people she meets. "I try to learn something unique or peculiar about them. I'm not so fond of small talk. Even in a short time, I manage to extract a memorable story, a funny anecdote, or an unusual perspective. So when I do encounter them again, and the name doesn't come to mind quickly enough, the unique tidbit does…then the name eventually follows."
She also adds this pro tip: Assume people don't remember your name. "I always reintroduce myself after saying hello. It usually prompts them to say theirs as well."
ADVERTISEMENT - CONTINUE READING BELOW
10. You need PR.
"Gladly, more and more companies are realizing the significant role PR plays in their marketing efforts."
Related Stories from Preview.ph
Hey, Preview readers! Follow us on Facebook, Instagram, YouTube, Tiktok, and Twitter to stay up to speed on all things trendy and creative. We'll curate the most stylish feed for you!