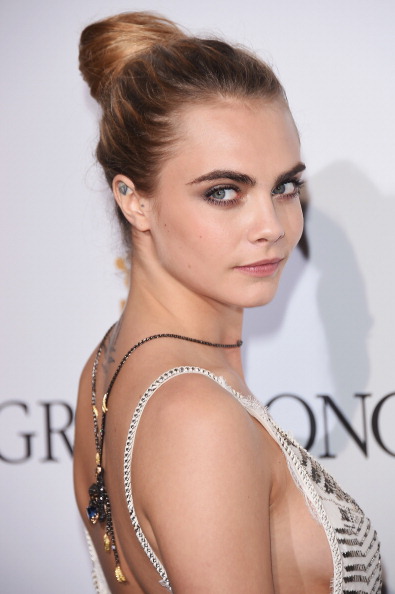 Venturelli / Wire Image
After conquering the modeling world and branching out into film, supermodel Cara Delevingne is now setting her sights on launching her own record label.
And who better to turn to for advice? The blonde beauty reportedly sought music mogul Simon Cowell for some words of wisdom on how to set up such a business.
Britain's Daily Star newspaper reports, "Cara chatted to Simon and told him about her ambitions. She's hugely ambitious and would love to do more of her own solo material... Having her own label would not only help to launch her music career but also give her the opportunity to find talent."
So there's "Pan" to look forward to, and then this. Good luck, Cara!