We love ourselves a good rulebreaker, and style-wise, hit K-pop boy group BTS always fits the bill. They've outdone themselves this time, though. In their latest set of concept photos for upcoming repackaged album Love Yourself: Answer, they're sporting womenswear loud and proud! Talk about gender-fluid kings. Goes to show that clothes are for absolutely anyone who dares take them on, stereotypes be damned.
ADVERTISEMENT - CONTINUE READING BELOW
It was the 'S' version's styling in particular that caught our eye. Please tell us you spy Suga's romantic, Elizabeth I-esque ruff collar and Jin's high-heeled boots...and is that an elaborate, beaded drop earring dangling from V's pretty ear? We're living for this unabashed nod to the zany '80s and that flashy, rockstar glitz legends like David Bowie, Prince, and Elton John called signature.
CONTINUE READING BELOW
Recommended Videos
Check out the details of their fits, below! Cannot wait for this comeback.
JIN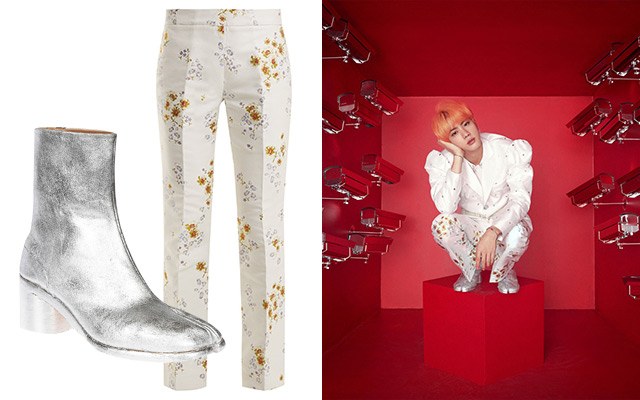 ADVERTISEMENT - CONTINUE READING BELOW
Tabi boots, $720 (approximately P38,500), MAISON MARGIELA, maisonmargiela.com. Women's floral jacquard trousers, GIAMBATTISTA VALLI, giambattistavalli.com
SUGA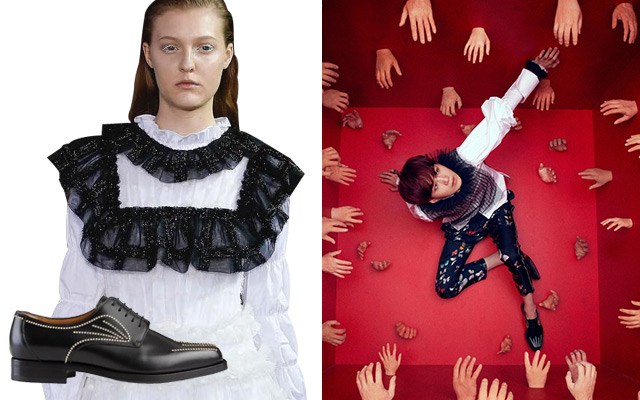 Leather and crystal lace up shoes, $1790 (approximately P95,660), GUCCI, gucci.com. Ruffled dress (similar), ANAIS JOURDEN, jourden.co
J-HOPE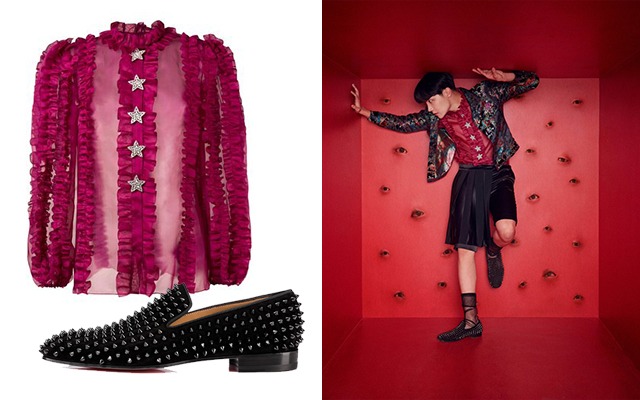 ADVERTISEMENT - CONTINUE READING BELOW
Women's crystal star ruffled blouse, US$2160 (approx. P115,430), DOLCE & GABBANA, dolcegabbana.com. Dandelion Spikes loafers, US$1295 (approx. P69,200), CHRISTIAN LOUBOUTIN, christianlouboutin.com
RM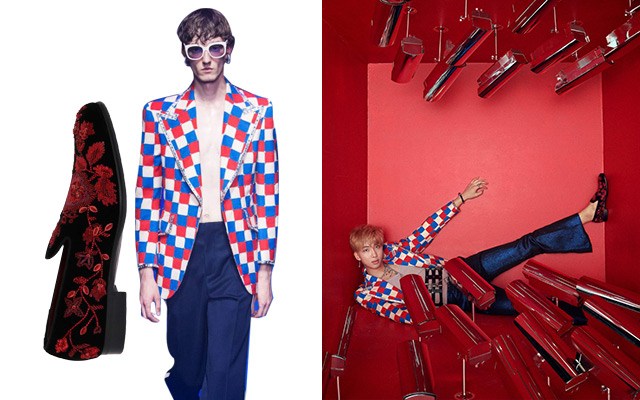 Checked blazer, GUCCI, gucci.com. Velvet embroidered loafers, $3455 (approximately P184,635), DOLCE & GABBANA, dolcegabbana.com
JIMIN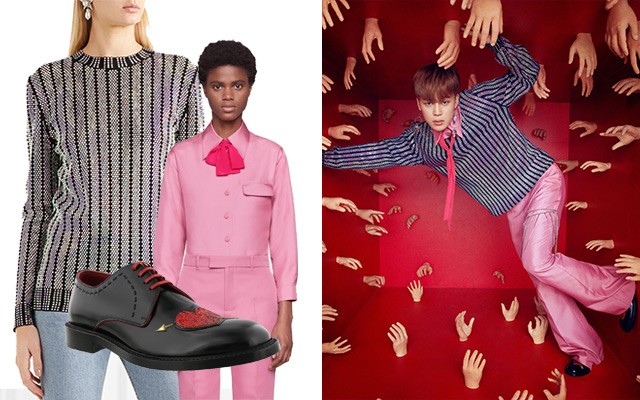 ADVERTISEMENT - CONTINUE READING BELOW
Women's silk bow shirt, $1600 (approximately. P85,500); crystal-embellished stretch-knit sweater, $2859 (approximately P152,785); both GUCCI, gucci.com. Heart patch derby shoes, DOLCE & GABBANA, dolcegabbana.com
V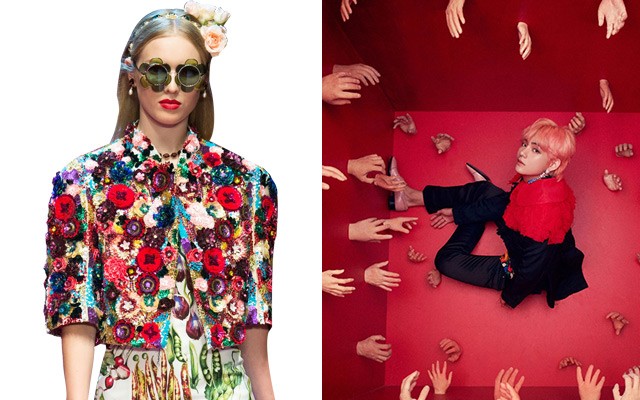 Floral appliqued top (similar), DOLCE & GABBANA, dolcegabbana.com
JUNGKOOK
ADVERTISEMENT - CONTINUE READING BELOW
Shoulder epaulettes, BALKO, hellotherebalko.com. Black button embellished derby shoes; patched varsity jacket, both DOLCE & GABBANA, dolcegabbana.com. Eye Piercing earring, $466 (approximately P24,900), DELFINA DELETTREZ, net-a-porter.com