If, like us, you've been constantly double-tapping on Julia Barretto's chic OOTD posts over the quarantine period, then for sure you've noticed the pretty co-ords she's recently worn on Instagram—one of which is a black bandeau top and shorts combo adorned with intricate floral embroideries; and another one is a dainty eyelet set that consists of a bralette and a pair of high-waisted shorts, which we spotted Leila Alcasid wearing as well. Both too cute!
ADVERTISEMENT - CONTINUE READING BELOW
CONTINUE READING BELOW
Recommended Videos
ADVERTISEMENT - CONTINUE READING BELOW
Now, if you've been wanting to cop a set or two for yourself, here's what you ought to know: They're actually from a local online store called By Abimer. The brand is helmed by designer Abigail Mercado, who was part of the Preview Emerging Fashion Talents in 2016, and she's been championing #loungerie as a chic yet comfy pambahay alternative that you'll look and feel good in! Her collection of loungerie—which is basically a play on the words "loungewear" and "lingerie"—is sure to elevate your basic OOTDs at home without compromising the comfort that your average pambahay outfit can offer.
In an exclusive interview with Preview, we catch up with Abigail, the founder and designer of By Abimer, to tell us more about her growing brand and her super dainty aesthetic that will convince you to finally ditch your worn out T-shirt and boxer shorts combo for one of her delicate loungerie sets.
ADVERTISEMENT - CONTINUE READING BELOW
Related Stories from Preview.ph
Please tell us about your brand.
"By Abimer is a sub-brand of my designer line Abimer. It focuses on ready-to-wear pieces yet still embodies a slow fashion etiquette. By Abimer is a slow fashion brand and we don't produce so much of the same piece since, aside from sustainability, I want to value exclusivity. Some of the pieces are also made from deadstock fabrics, so once the fabric we are using for a certain design gets all used up, we won't be restocking the same thing anymore. I really want to shape the brand with as much sustainability as I could, so if I have the option to use 'retasos' for the strings of the clothes tag and its packaging, I will definitely do that!"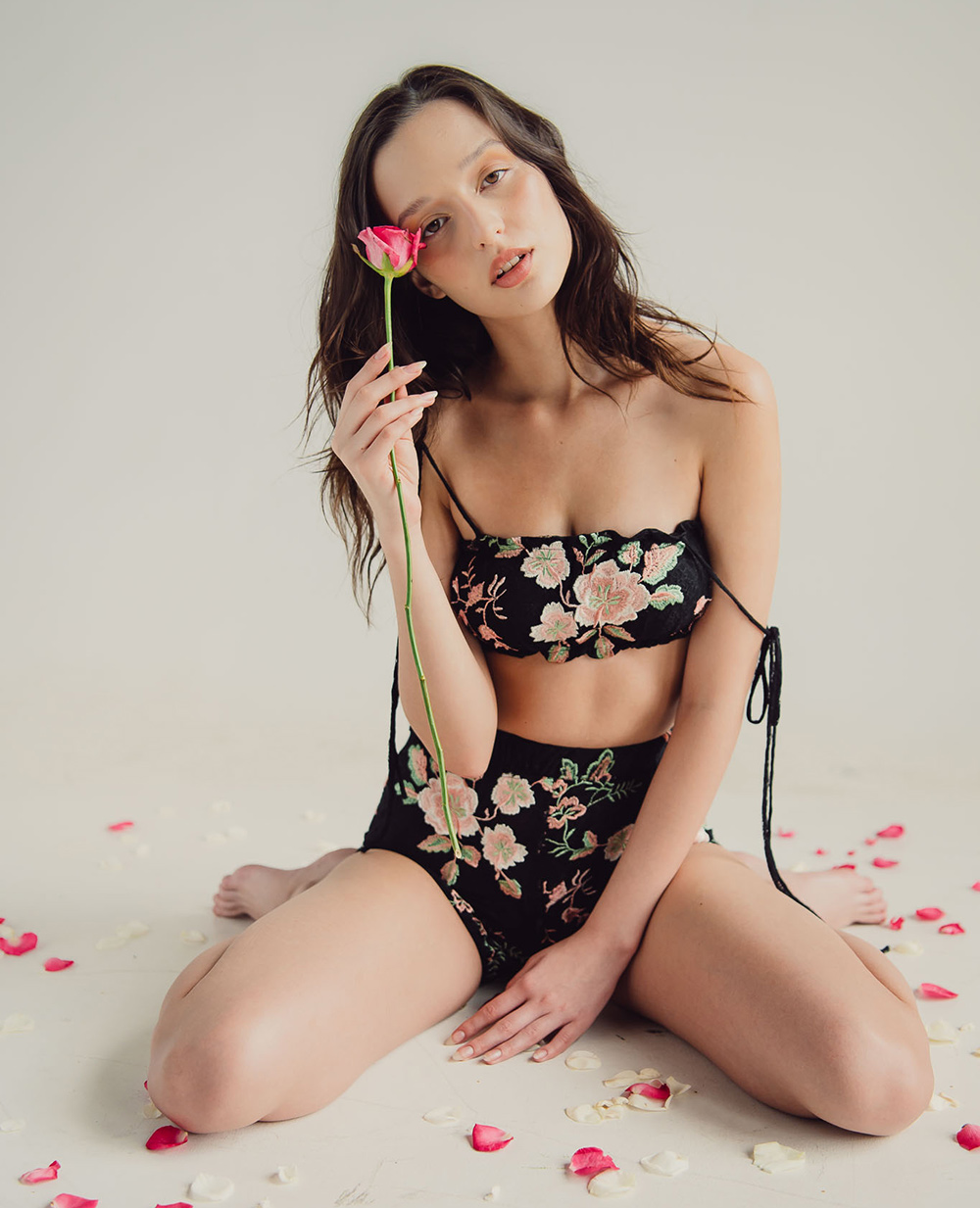 ADVERTISEMENT - CONTINUE READING BELOW
Clare Bralette x Hope Shorts, P1980, BY ABIMER, instagram/byabimer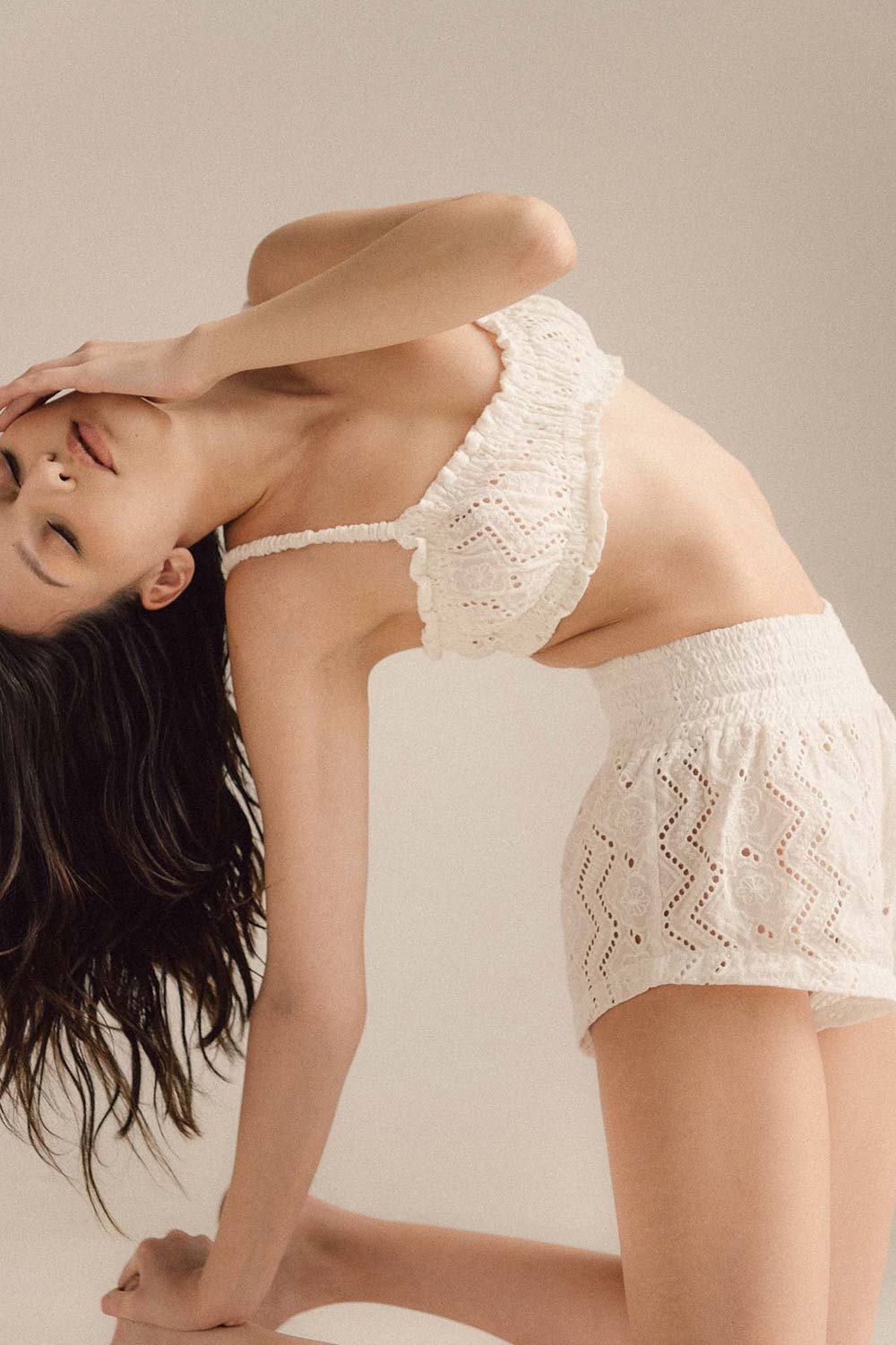 Mary Loungerie Set, P1980, BY ABIMER, instagram/byabimer
Is it something that you only started during the quarantine?
"Yes! I think one of the good things I acquired from this quarantine was the gift of time. I've been dying to start an RTW brand ever since I entered the fashion industry in 2016 but couldn't do so because I didn't have the luxury of time. I got busy with fashion shows and MTOs then eventually landed a full-time position as a product designer for Sunnies Studios' eyewear brand, so I really couldn't focus on making another line. With a production team of three (my sewer, my pattern maker, and myself), I've managed to start everything smoothly and safely—given the uncertainty of the situation we are in. I've collaborated with photographer Aya Cabauatan and a few amazing people to do the first collection and brand launch shoot with me and everything just fell into place."
ADVERTISEMENT - CONTINUE READING BELOW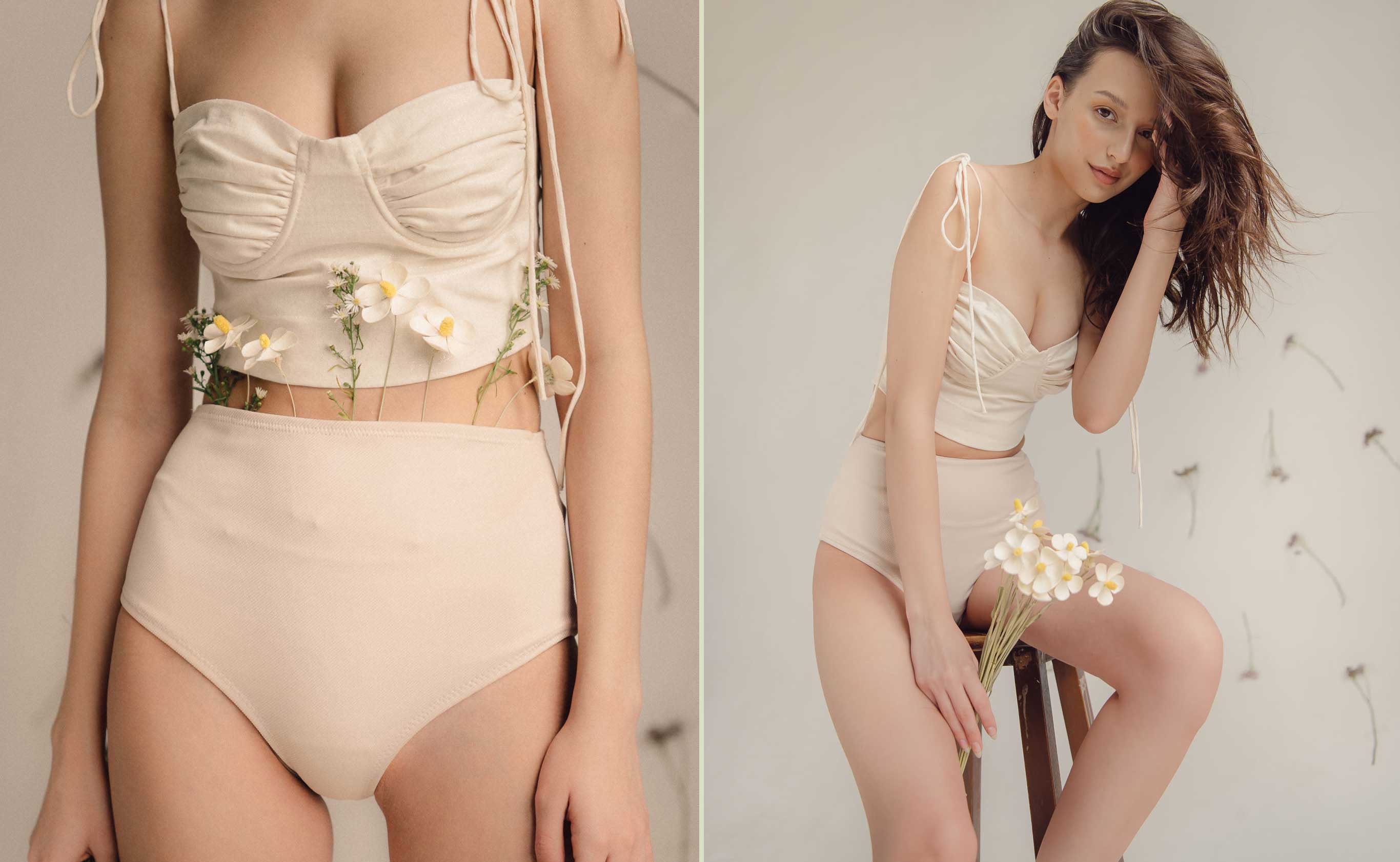 Eve Bustier Top, P2490, BY ABIMER, instagram/byabimer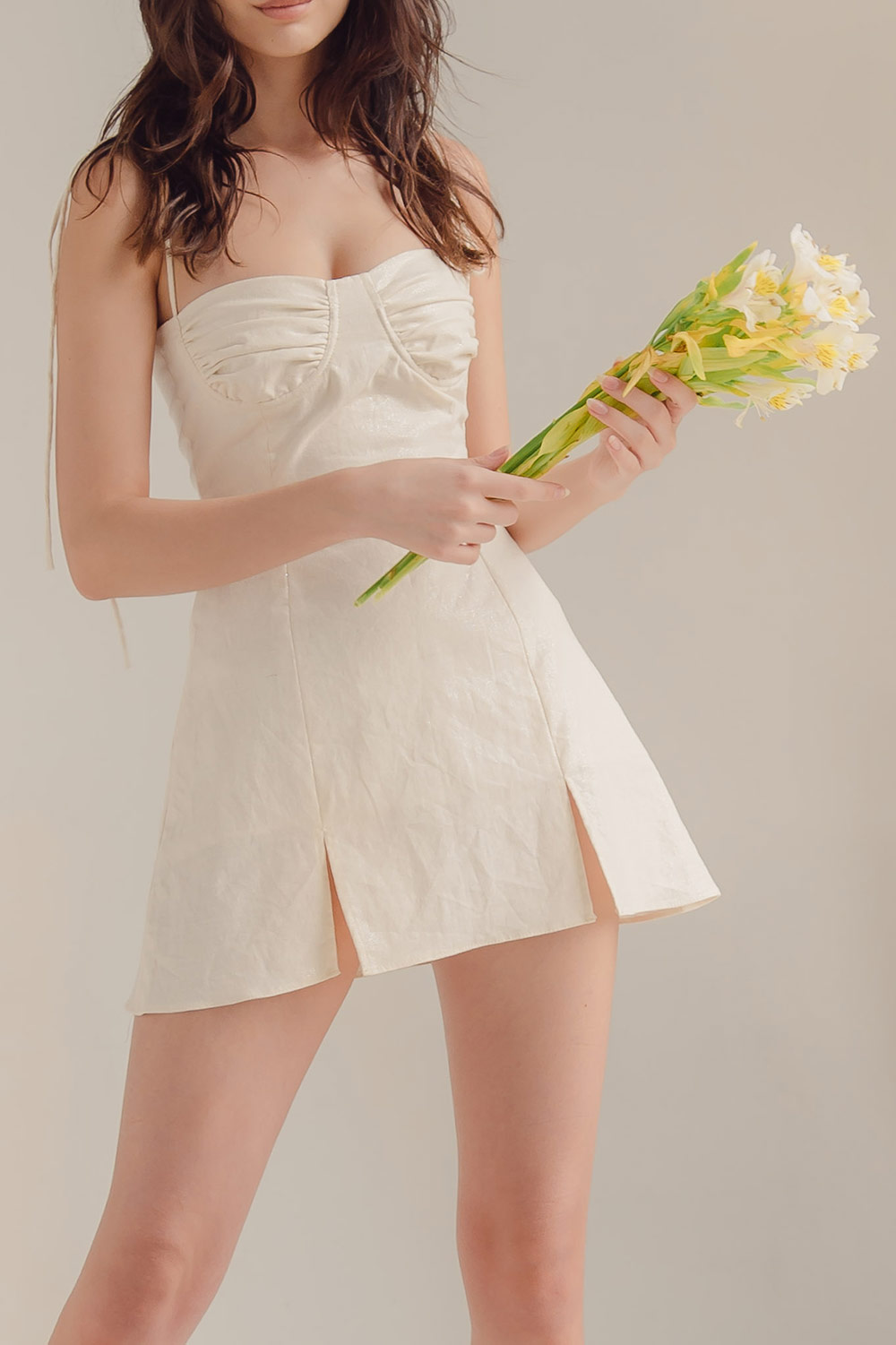 ADVERTISEMENT - CONTINUE READING BELOW
Eve Bustier Mini Dress, P4480, BY ABIMER, instagram/byabimer
What's a "loungerie" exactly? Why focus on this type of clothing for your brand?
"I guess it's safe to say that #loungerie is a playful term for loungewear and lingerie! Haha! My design aesthetic always revolved around the lingerie line anyway and I'm just making it adaptable to the times we are in. The word came up while I was on a Zoom call with a former colleague. We were looking for the perfect term for a cute underwear that you can lounge in at the same time, and with that, #loungerie was born! Although the pieces for the first collection were already made before we even got to [call them that way], so I guess it's meant to be!
"We are mostly stuck at home for the time being but it shouldn't stop us from dressing up and feeling great about ourselves and our body. So I focused on creating pieces that you'll feel good and comfortable in while at home, and when the time comes that we can all go back to normal living, you can still wear it outside partnered with some chic pieces in your closet! But for now, stay home and stay safe! Make your living room your runway!"
ADVERTISEMENT - CONTINUE READING BELOW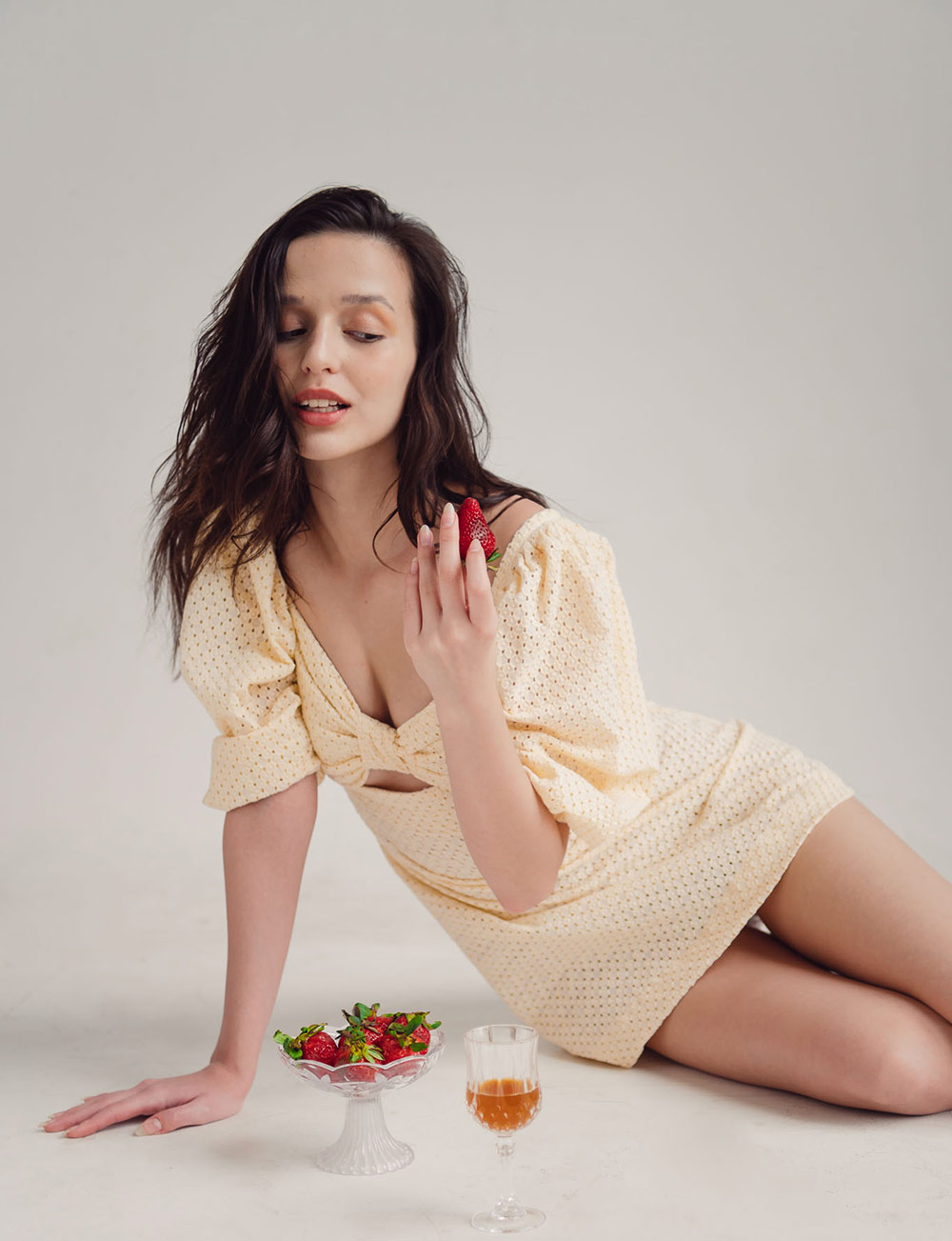 Elizabeth Ribbon Dress, P3980, BY ABIMER, instagram/byabimer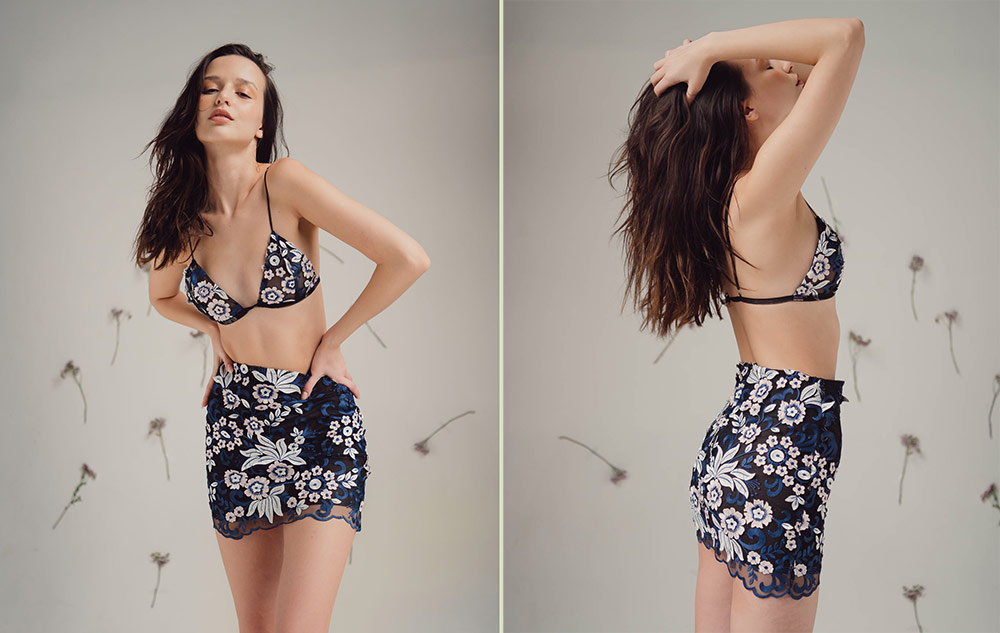 ADVERTISEMENT - CONTINUE READING BELOW
Lili Floral Set, P4780, BY ABIMER, instagram/byabimer
Who are the women you're envisioning to wear your brand?
"I don't want to limit it by describing a particular woman for the brand but I want anyone and everyone to wear the pieces I made and feel beautiful, confident, and empowered. So by all means, if it makes you feel amazing, sexy, and great, put it on!"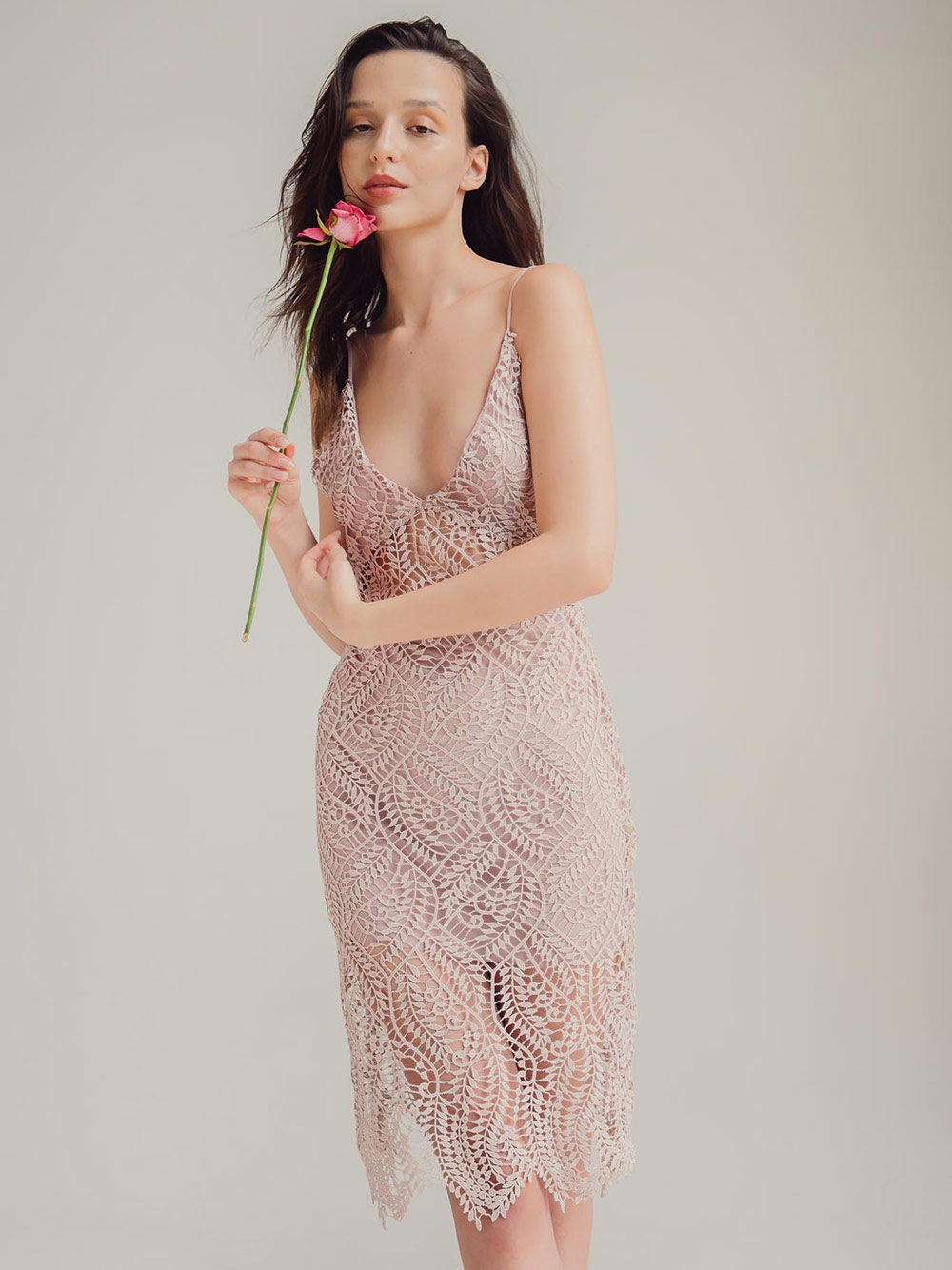 ADVERTISEMENT - CONTINUE READING BELOW
Talitha Lace Dress, P4880, BY ABIMER, instagram/byabimer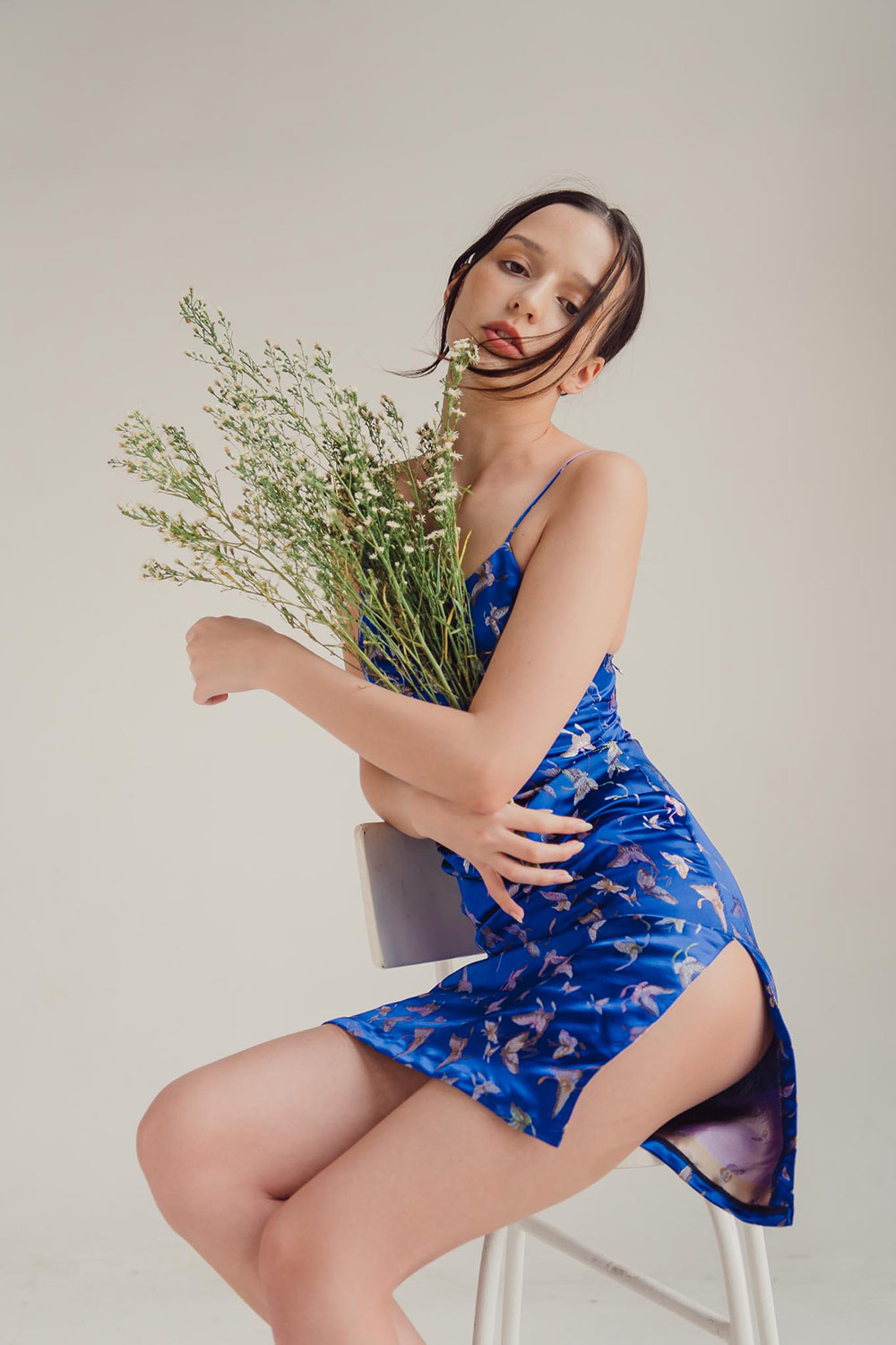 Naomi Silk Slip Dress, P2780, BY ABIMER, instagram/byabimer
For orders and inquiries, message their official Instagram account @byabimer.
Related Stories from Preview.ph