How else does a sought-after celebrity stylist get married? Only in style, of course!
Case in point: Boop Yap, the other half of the styling duo behind Kathryn Bernardo's and Kim Chiu's double-tap worthy OOTDs (the other half being her sister, Kim). As she recently tied the knot with her long-time sweetheart, Kevin Tanedo, our Instagram feeds were swarmed with Pinterest-worthy wedding inspos and warm greetings from the couple's star-studded guest list.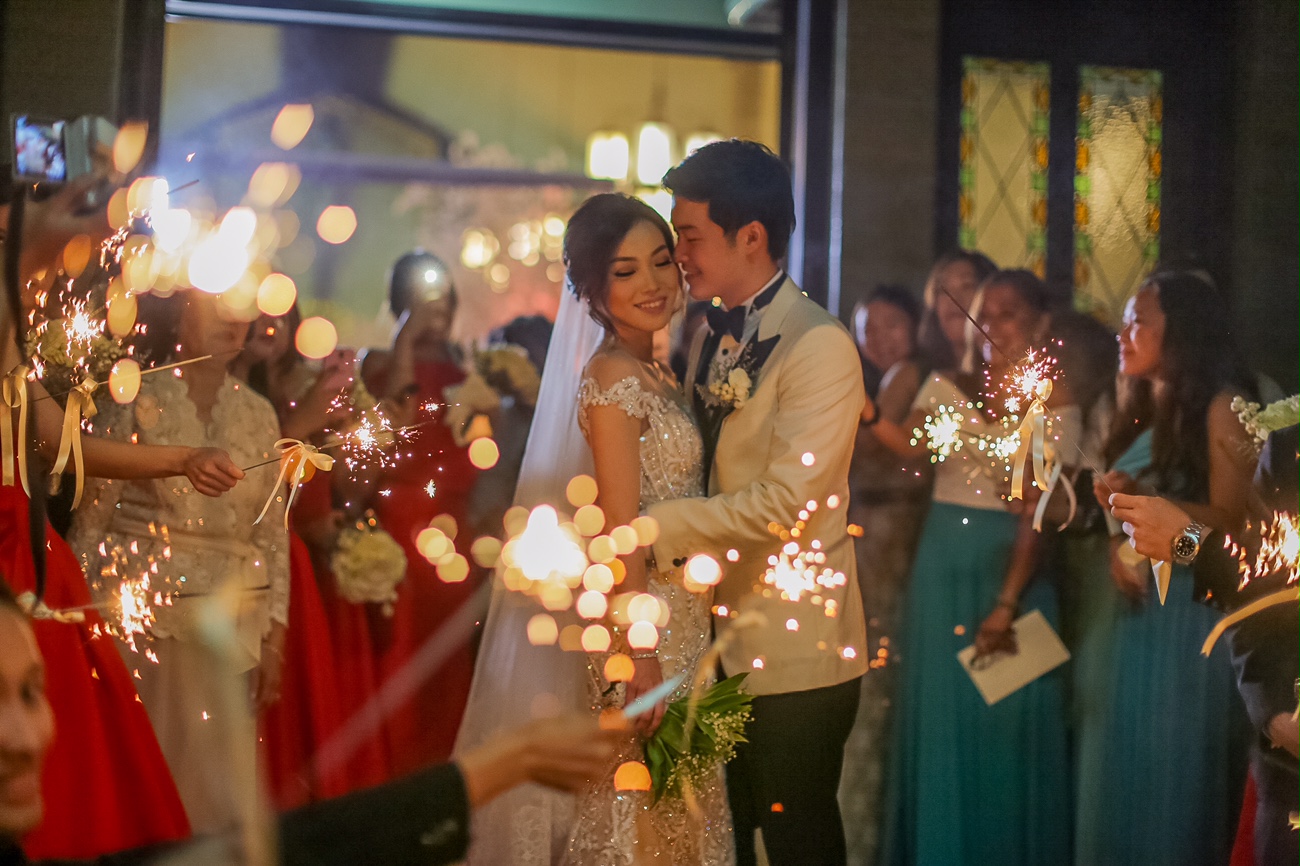 Sharing the nitty gritty about her fairytale-like wedding, we have the bride herself spilling the juicy deets in an exclusive Style Bible interview below.
First of all, congratulations on the wedding! How's married life so far?
Thank you! Well, we are currently in the process of moving into our new penthouse condo so it's been pretty hectic. But other than that, I am incredibly happy and excited for what the future holds.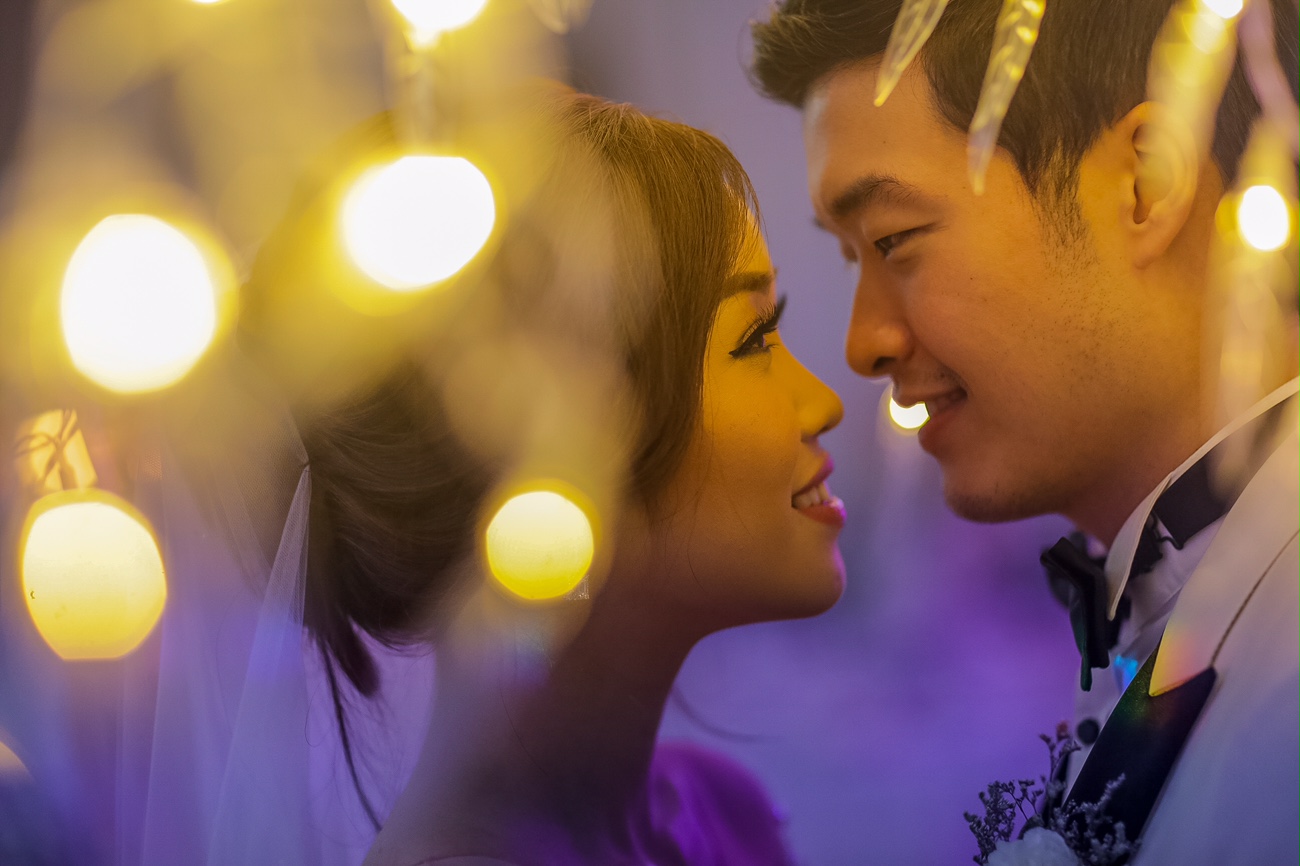 "There is no other person I can imagine spending the rest of my life with than Kevin."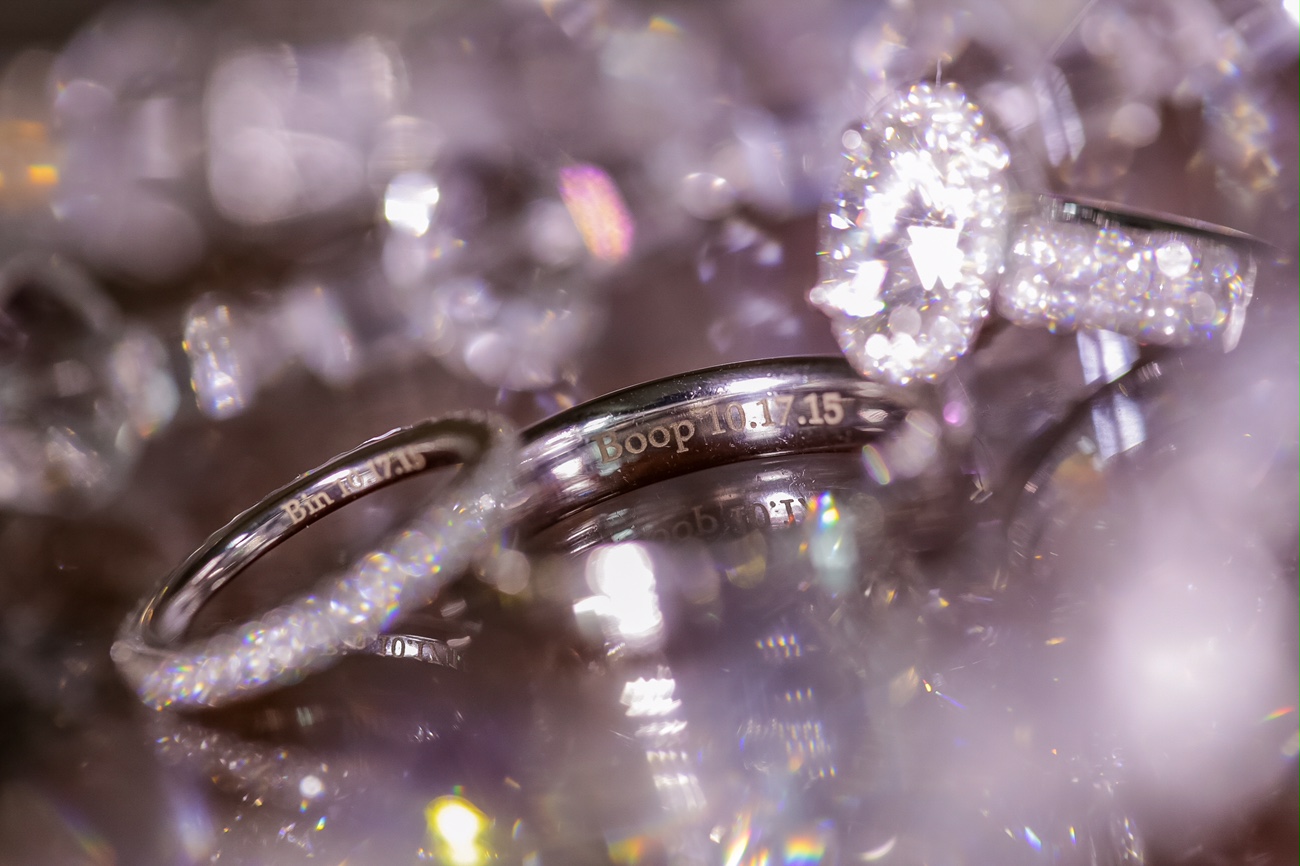 "He proposed to me in Dubai and surprised me in the desert."
Being a celebrity stylist, what was it like planning and styling your own wedding?
Kevin was the perfect partner in planning this entire wedding. Both of us were very hands-on when it came to every single detail. We decided together on everything—from the theme, the invitations, the look of the reception, down to the songs that were played by the Philippine Philharmonic Orchestra.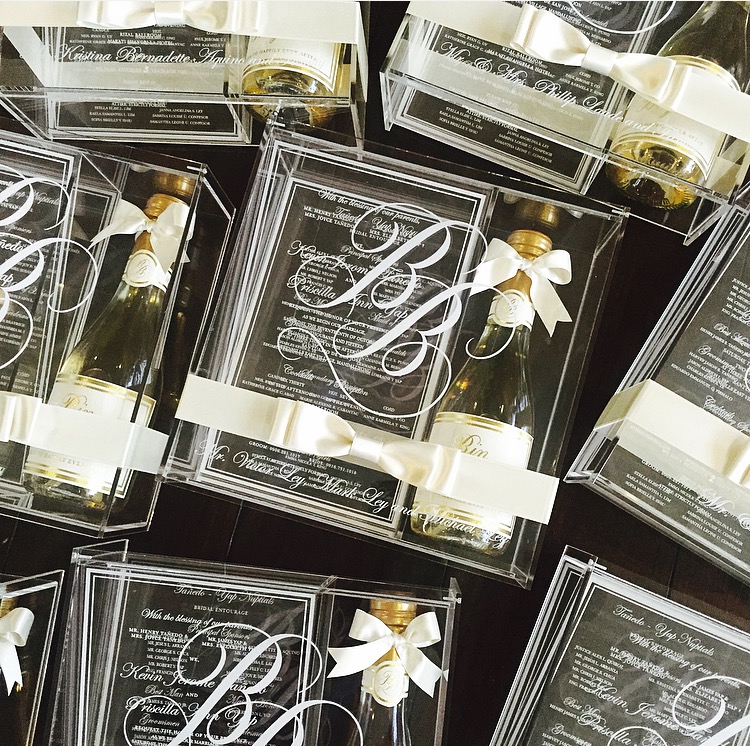 "For the invitations, we wanted something unique, elegant and simple. Our invitations were made of customized acrylic glass boxes and embossed with calligraphy. It came with a small bottle of champagne with our logo and a satin bow wrapped around the invitation."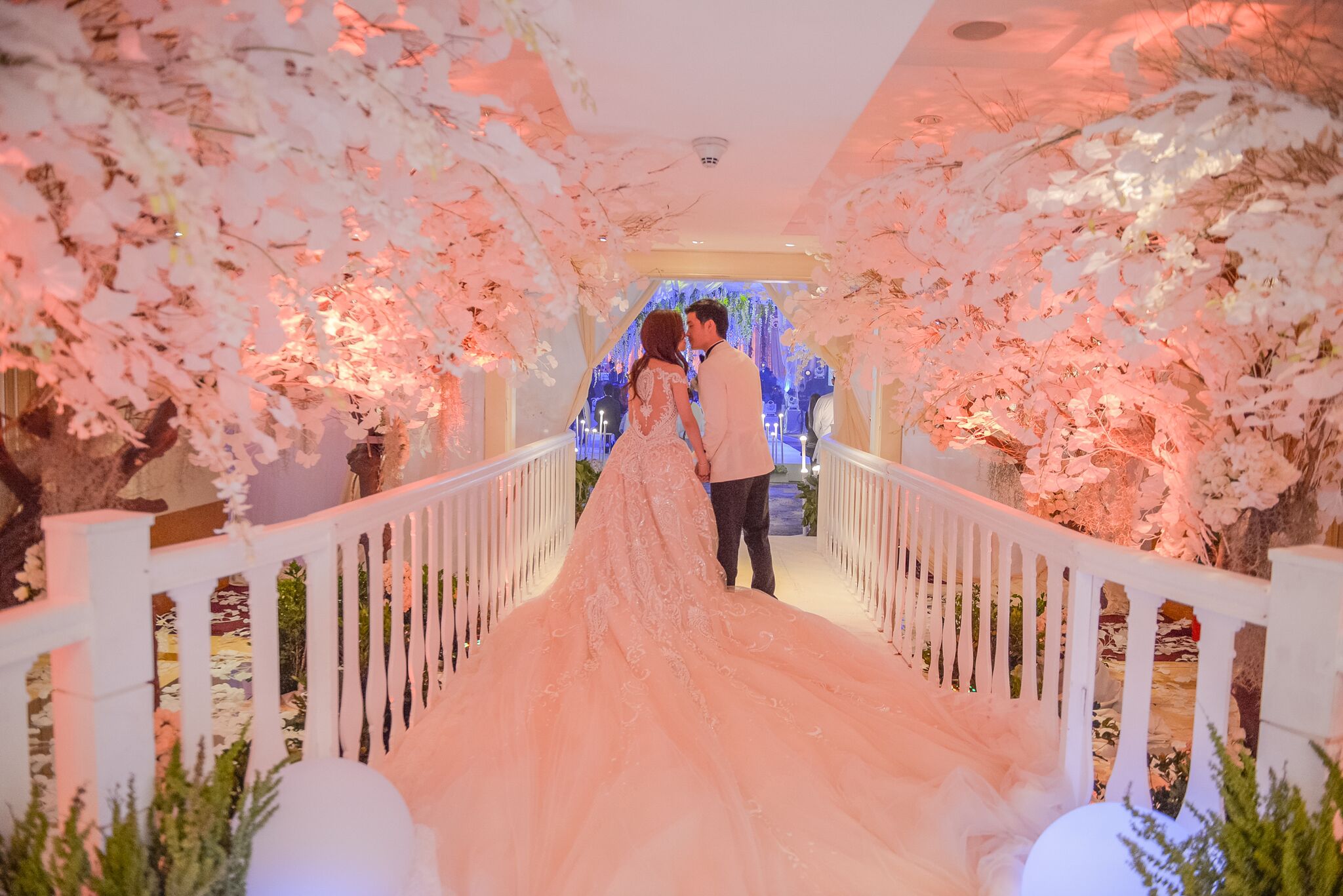 "Our very talented event stylist, Gideon Hermosa, helped us create the perfect theme that completely portrays what Kevin and I have envisioned for our wedding. After a few brainstorming sessions, we decided on an all-white enchanted garden set-up. We wanted our night to be elegant and classy."
ADVERTISEMENT - CONTINUE READING BELOW
You looked beautiful, by the way! Who did your hair and make-up and how did you decide on your look for the big day?
John Valle did my hair and Albert Kurniawan did my make-up. I'm so thankful that they were able to free up their schedules because they are not only people that I regularly work with, but they are also good friends. I am so happy that they were also there to celebrate with me. They both have that magic touch that can perfectly capture what you want to look like.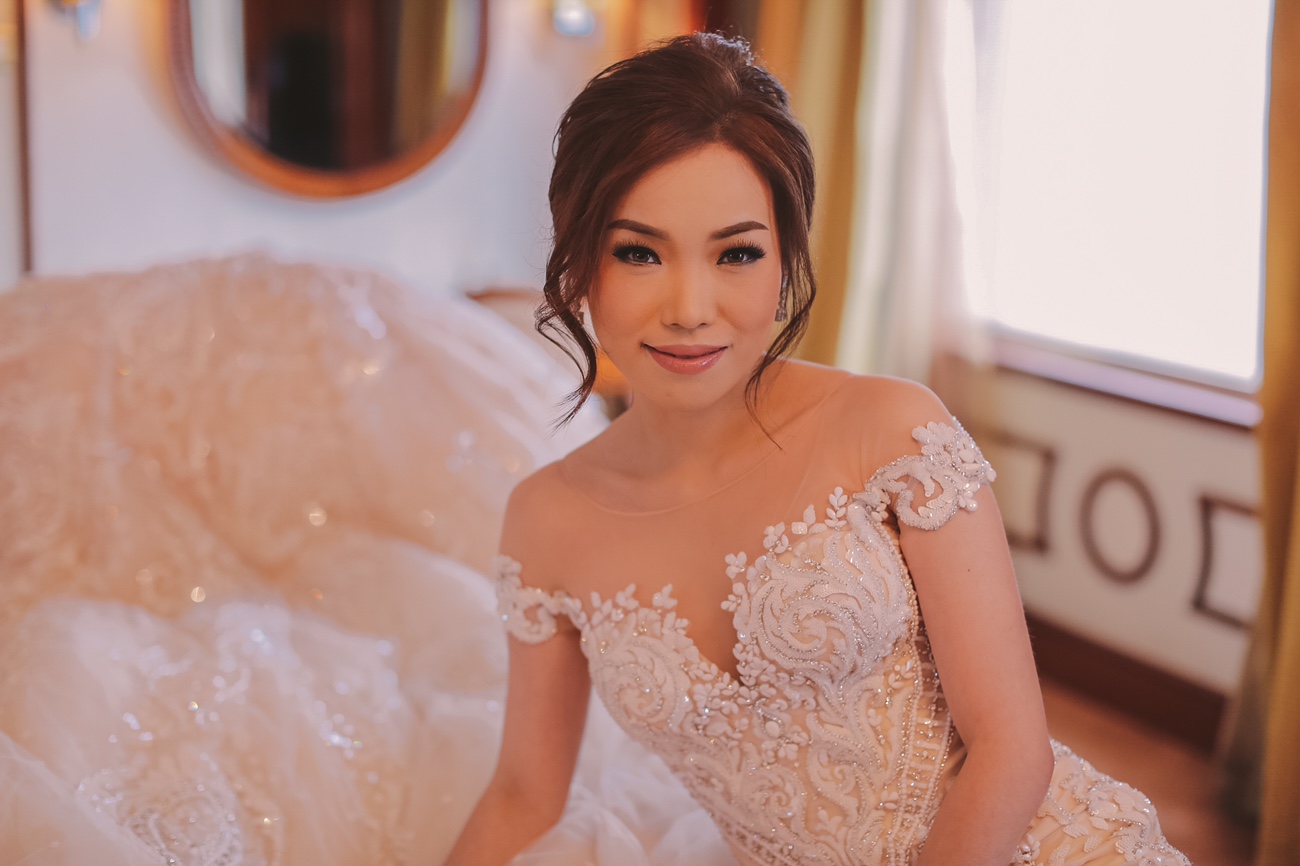 "I had my hair up during the wedding ceremony so I can easily wear the veil, and then I had it brushed down for the reception."
What was it like walking down the aisle wearing Michael Cinco? How was the collaboration with him as your designer?
Working with Michael on the gown was such a pleasure. He is very hands-on and he even went here several times to personally do the fitting. He would show me his initial design, I would give him my insights, and then he would perfectly incorporate that into his design. The end-result was just breathtaking.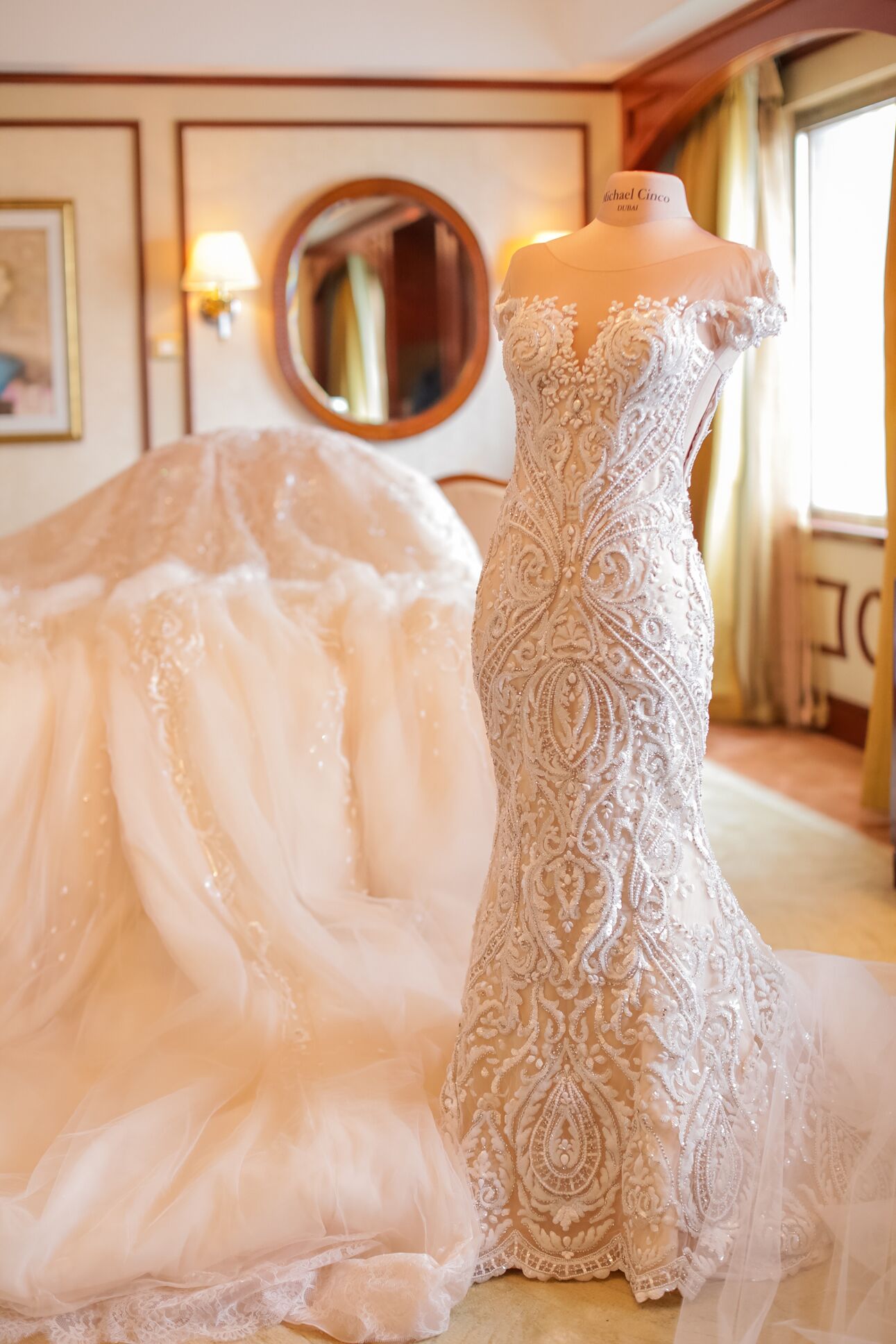 "It was like a dream. I couldn't have imagined wearing anything else during that moment. It was truly the wedding gown of my dreams. "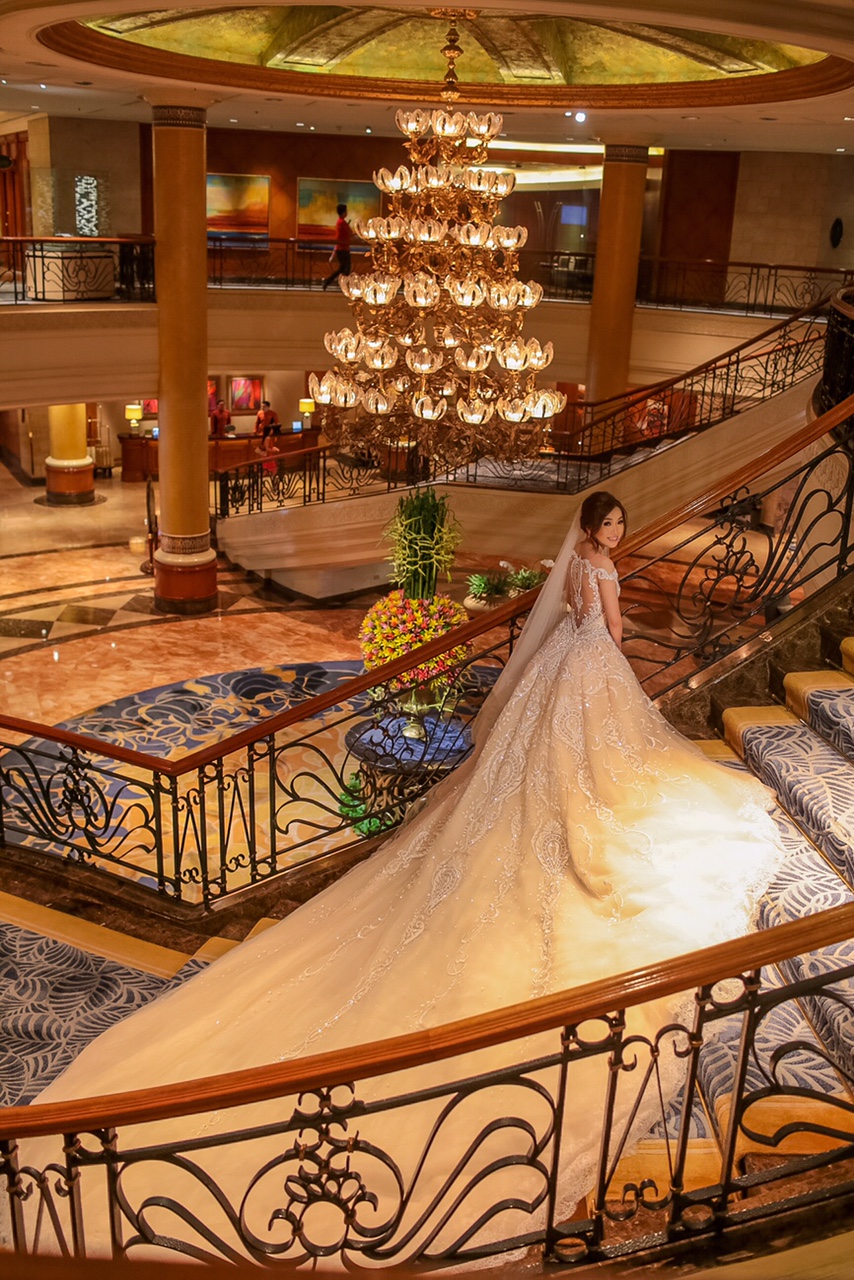 Which dream pair did you wear it with?
I chose a pair of silver Swarovski-encrusted Christian Louboutin heels.
"Aside from being the perfect match to my wedding gown, I also wanted to have my own version of glass slippers for that quintessential Cinderella moment."
How about for the groom? Tell us about Kevin's look.
Kevin wore a custom-made Lanvin suit, which was commissioned from their main office in Paris. Frédéric Gelberg flew to Hong Kong from Paris to personally do the measurements of Kevin.
ADVERTISEMENT - CONTINUE READING BELOW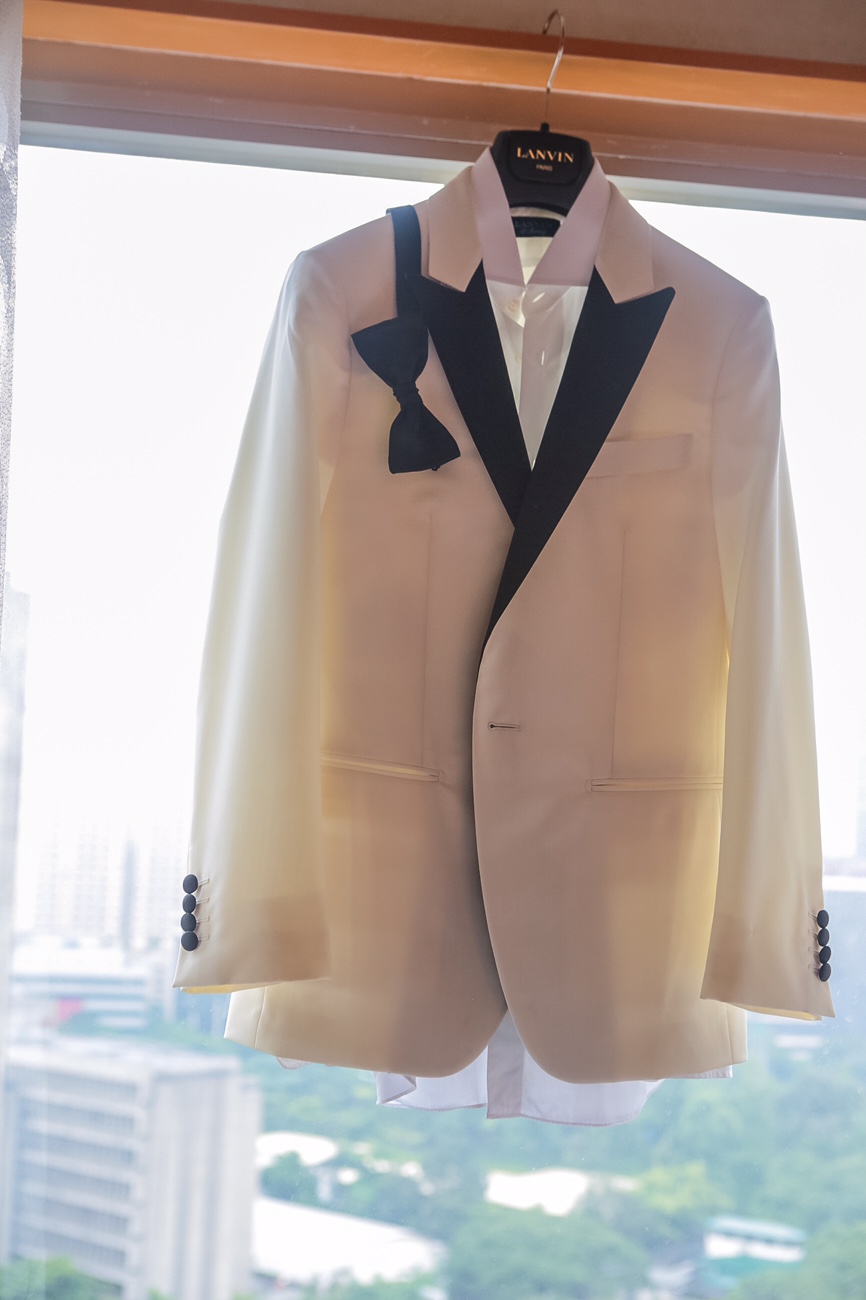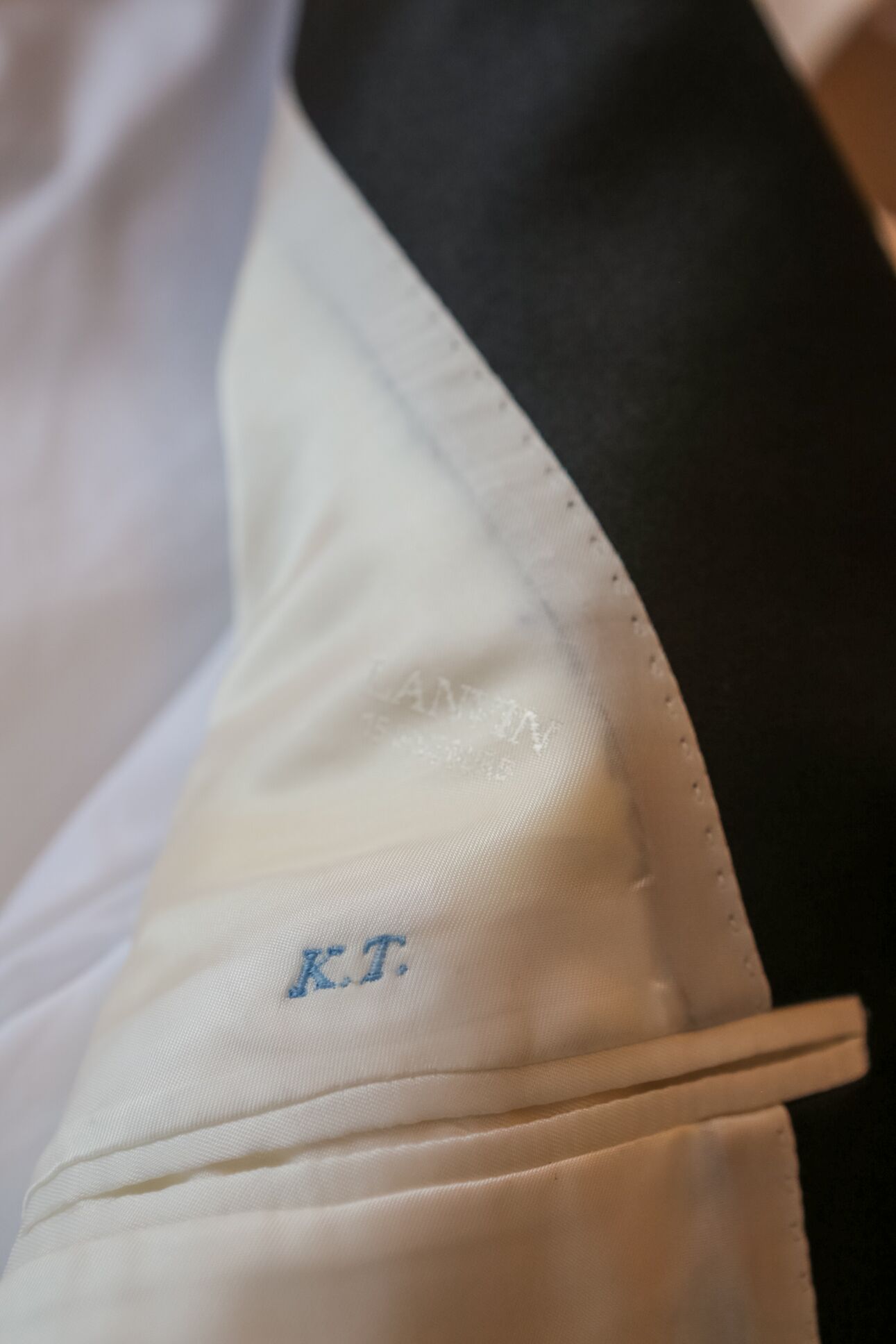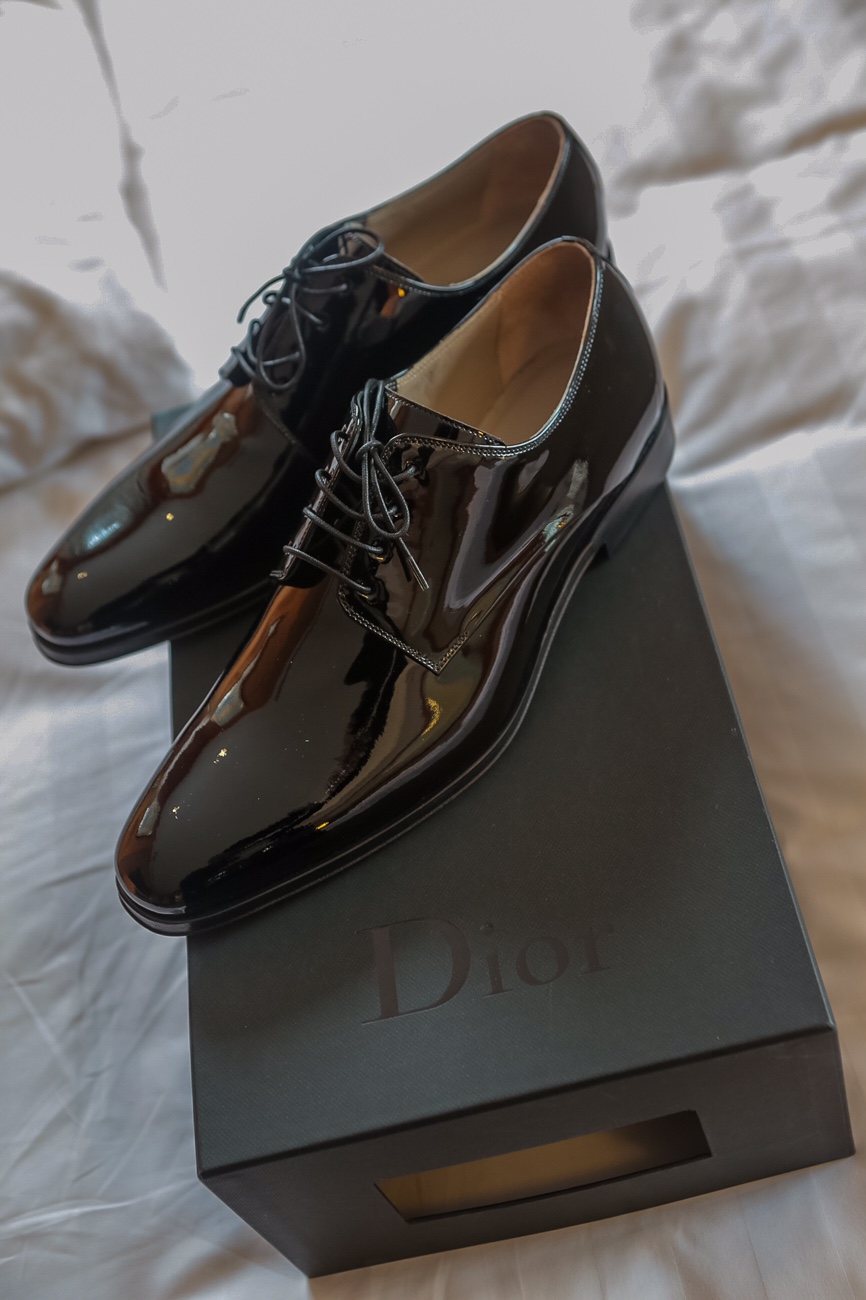 "For his shoes, we went with classic patent leather from Dior."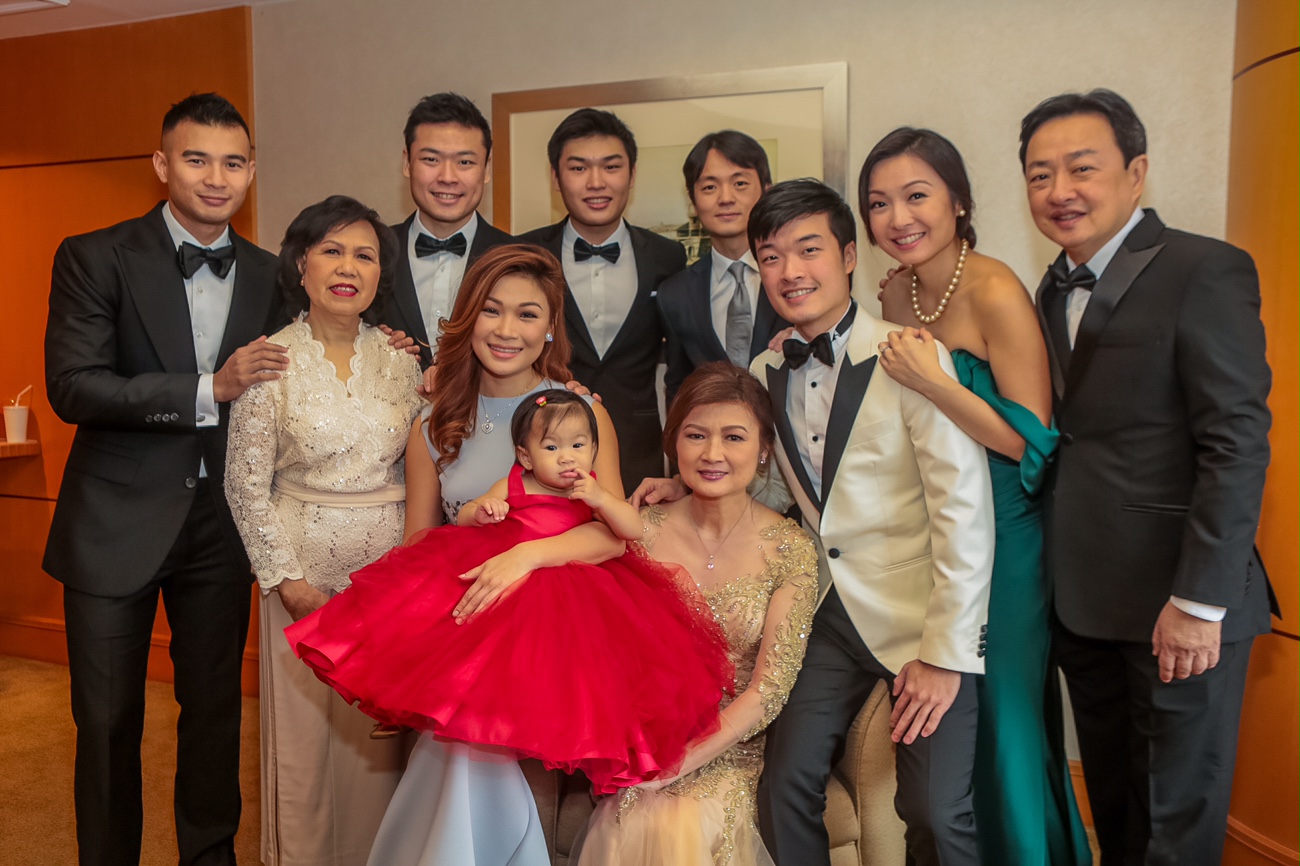 The groom's family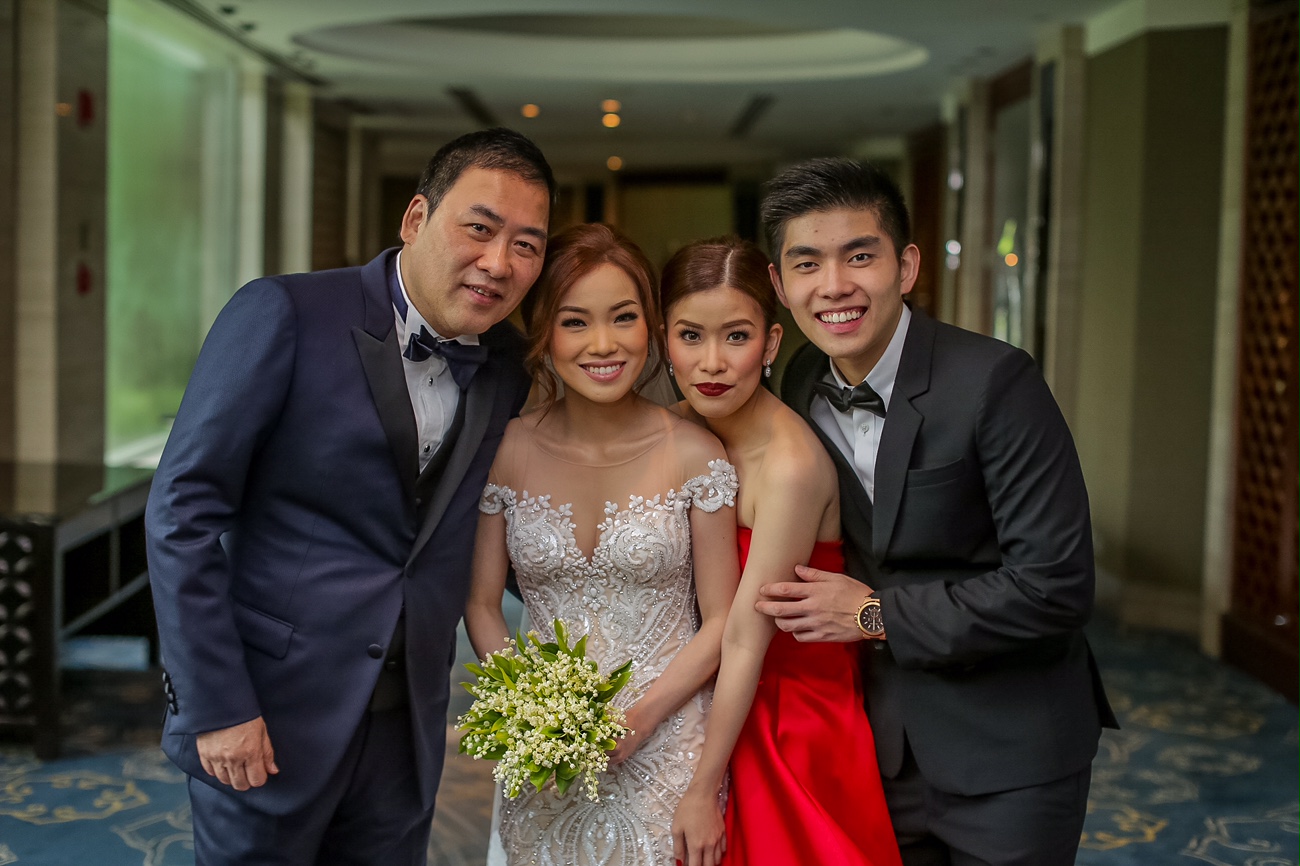 The bride's family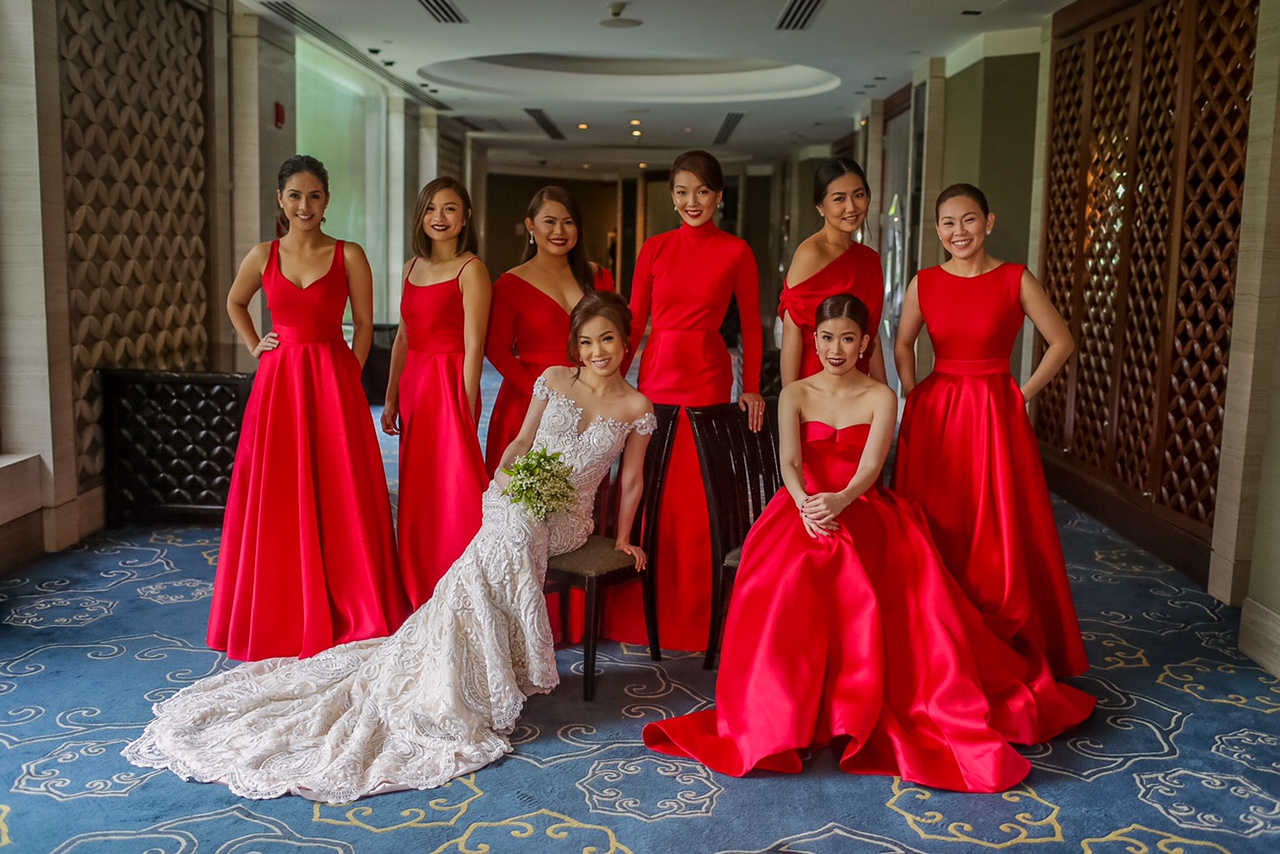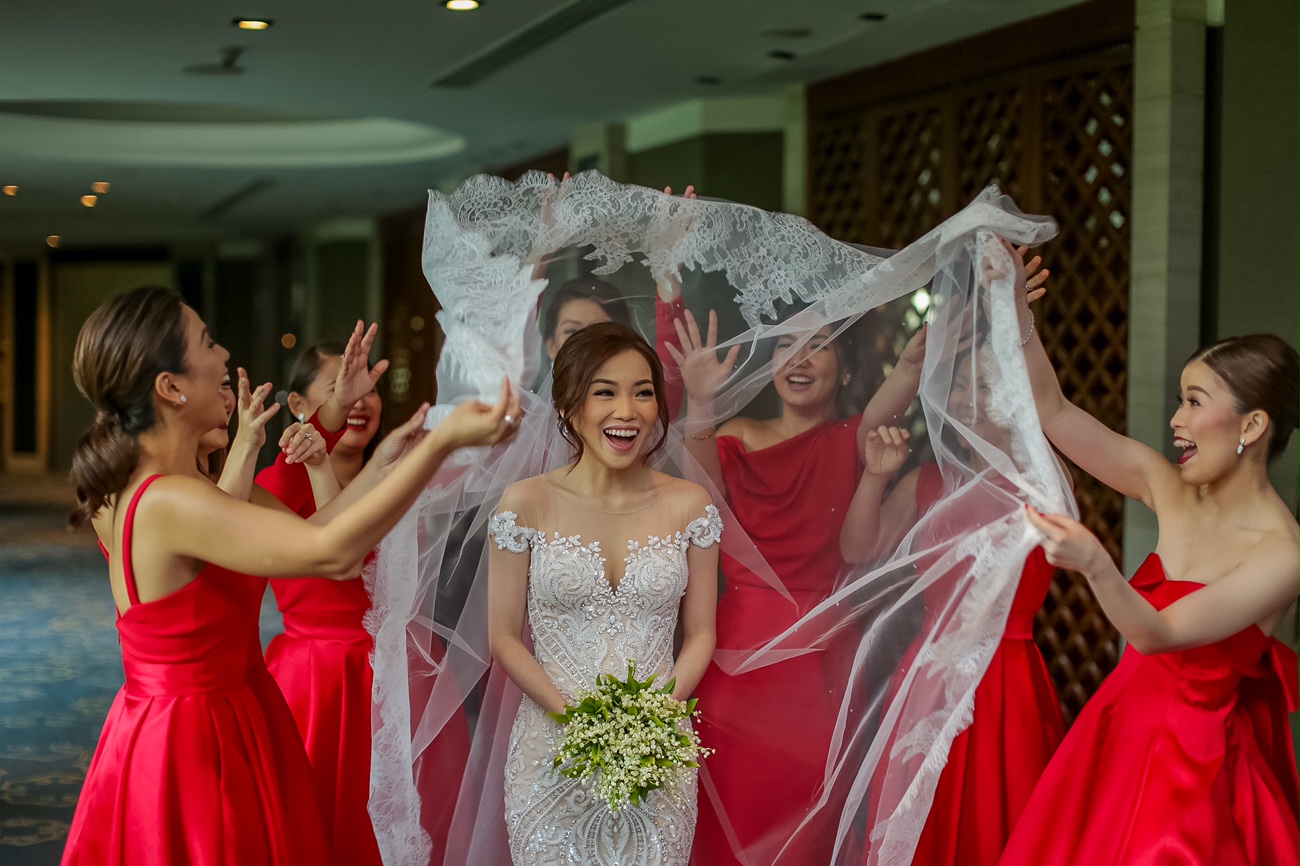 "The entourage consisted of close family and friends. Their gowns were made by Patricia Santos for the flower girls, Martin Bautista for the bridesmaids, and Anthony Ramirez for the maid of honor. We ultimately chose red as the color because it was a strong contrast to the all-white theme."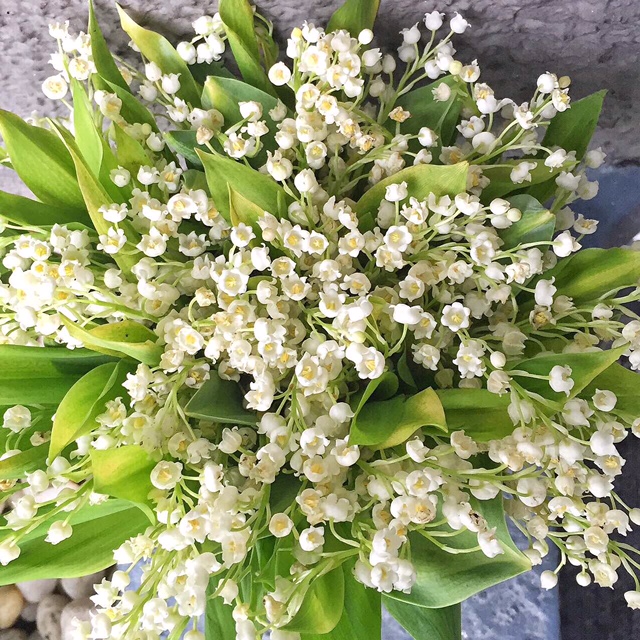 "My bridal bouquet was made of lily of the valley, a sweet-scented white flower, which was pre-ordered and shipped from Holland just for the wedding. Because of its delicate nature, it was actually still planted when it arrived."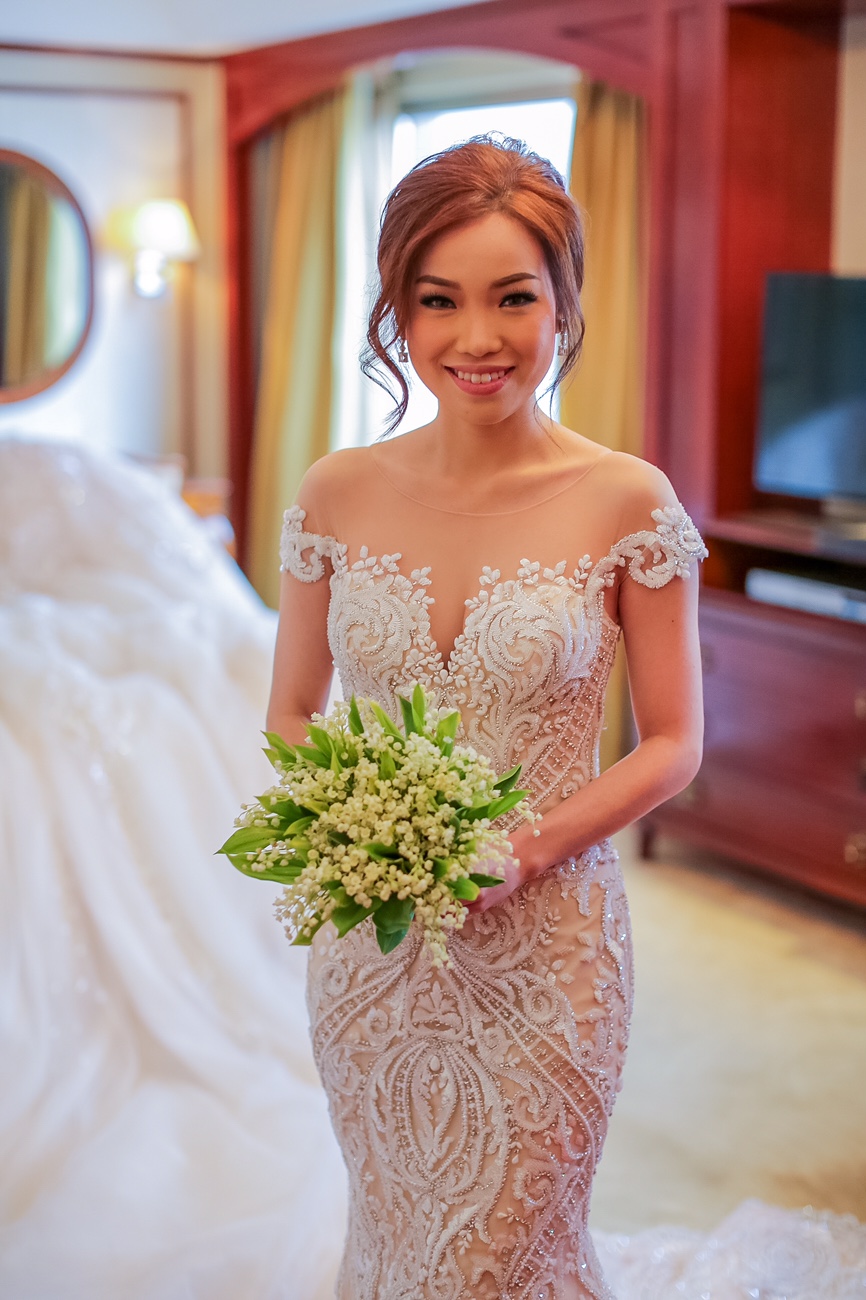 "Two of my style icons, Duchess of Cambridge Kate Middleton and Princess Grace Kelly, used the same flower for their bridal bouquet. That's how I knew I had to have the same one at my wedding."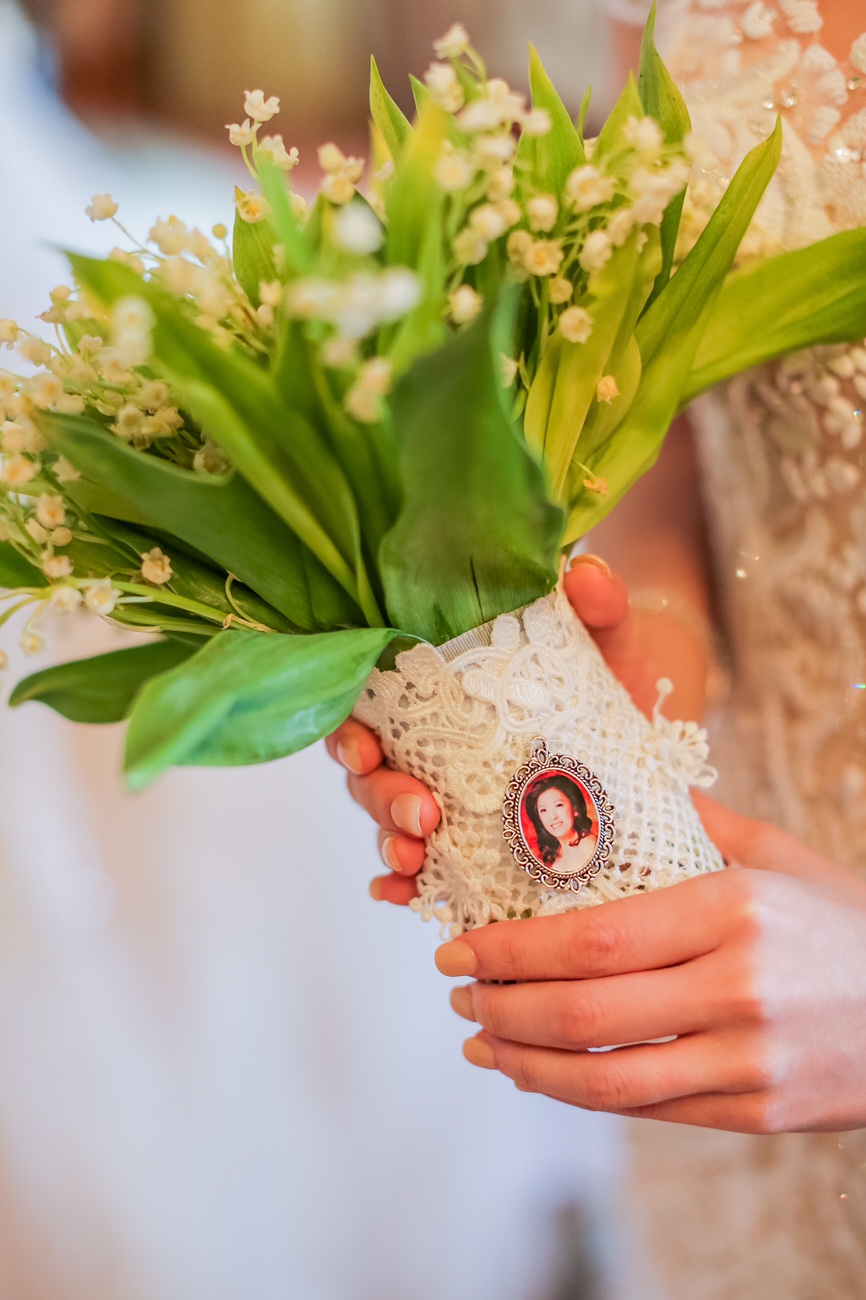 "My bridal bouquet also had a picture of my mom because even though she's not with us anymore, I wanted her to still be a part of our special day."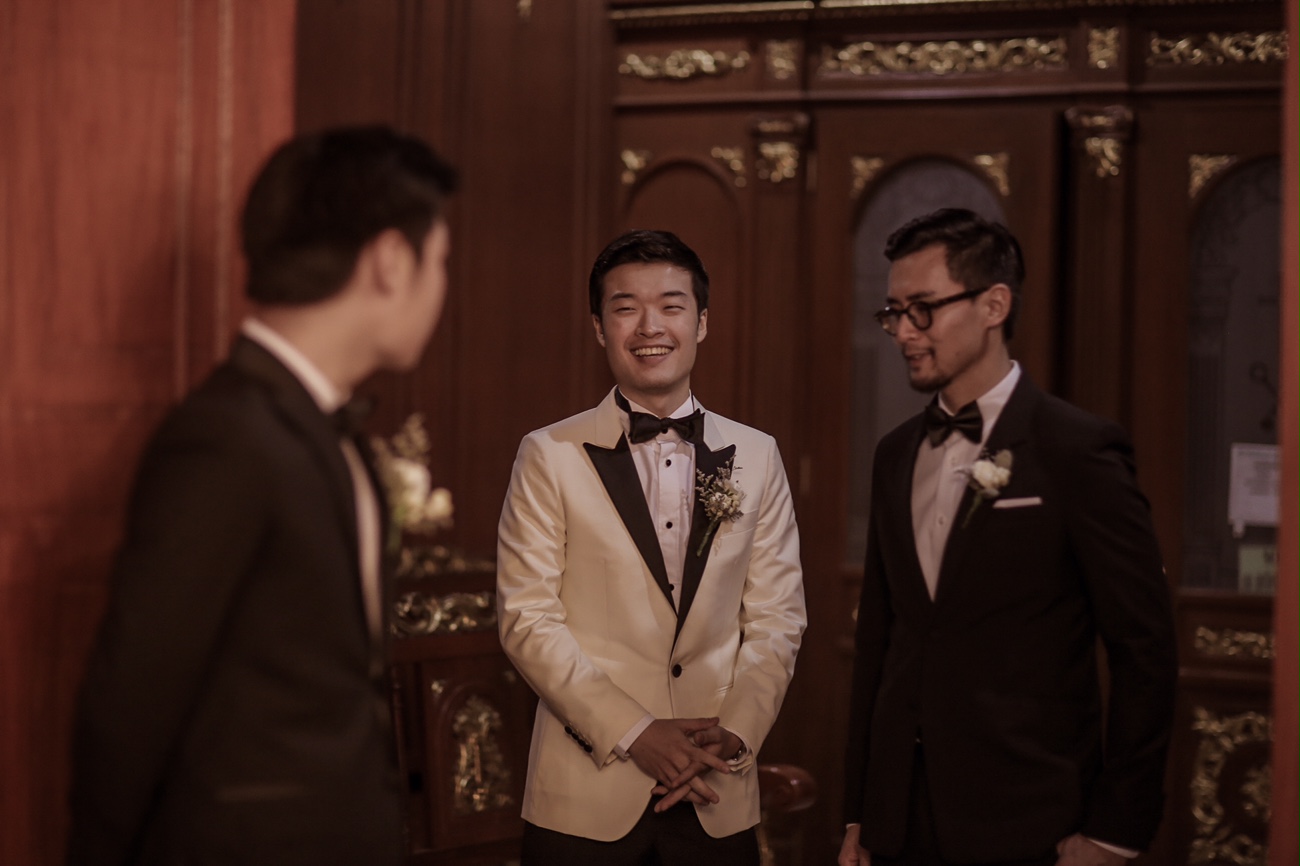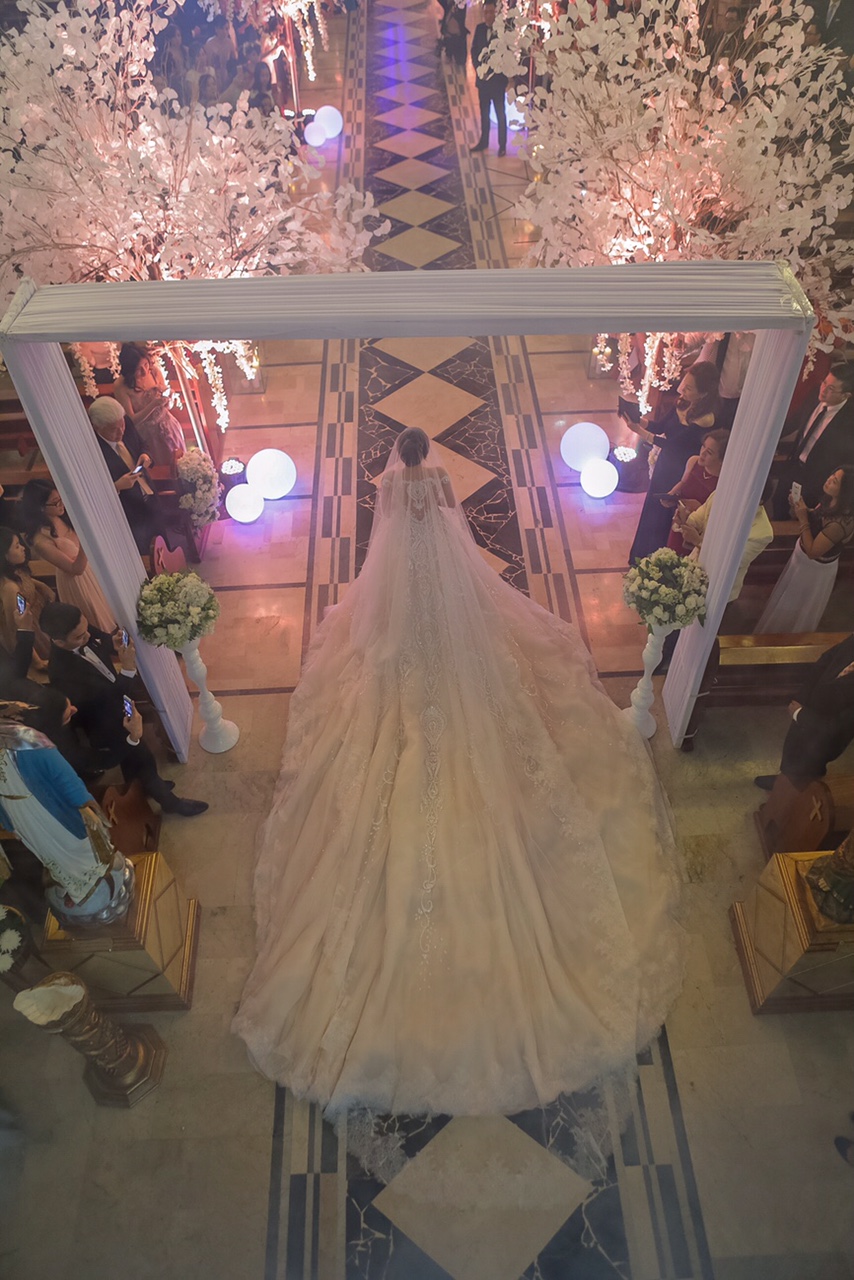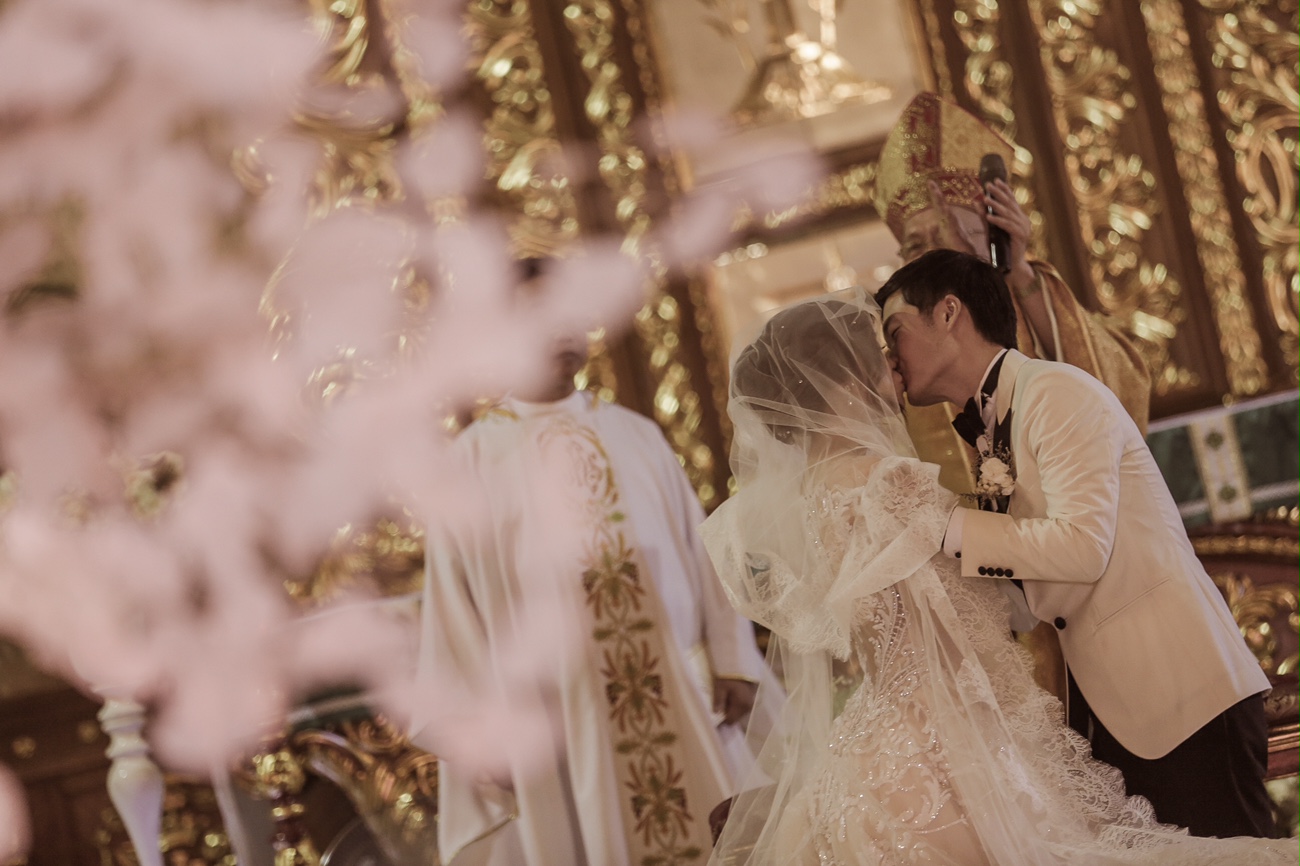 "We chose to have our wedding at Santuario de San Jose because we wanted the ceremony to be intimate. Also, it's the same church where our parents got married."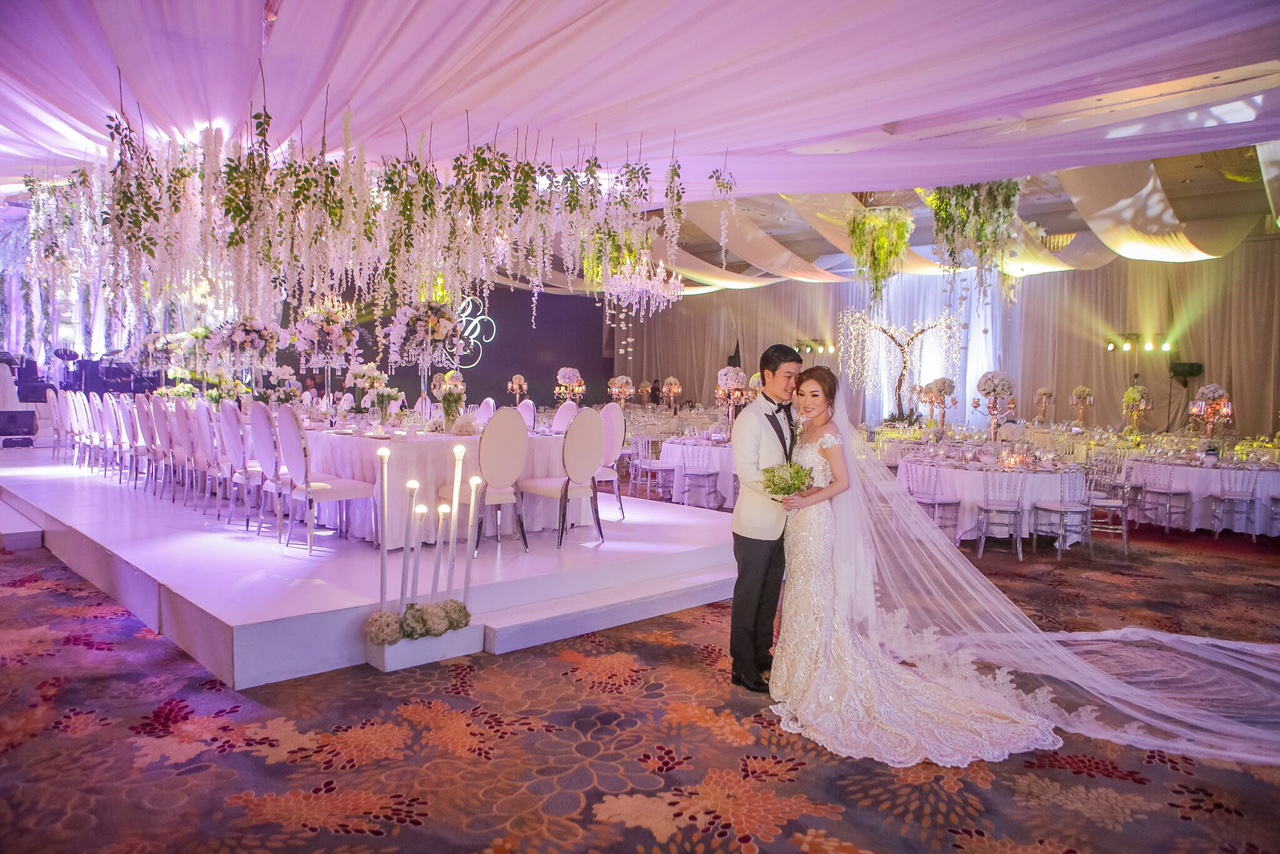 "For the reception, we had it at the Rizal Ballroom of Makati Shangri-La. It was big enough to fit 700 guests and it has a timeless elegance to it, which made it the perfect venue."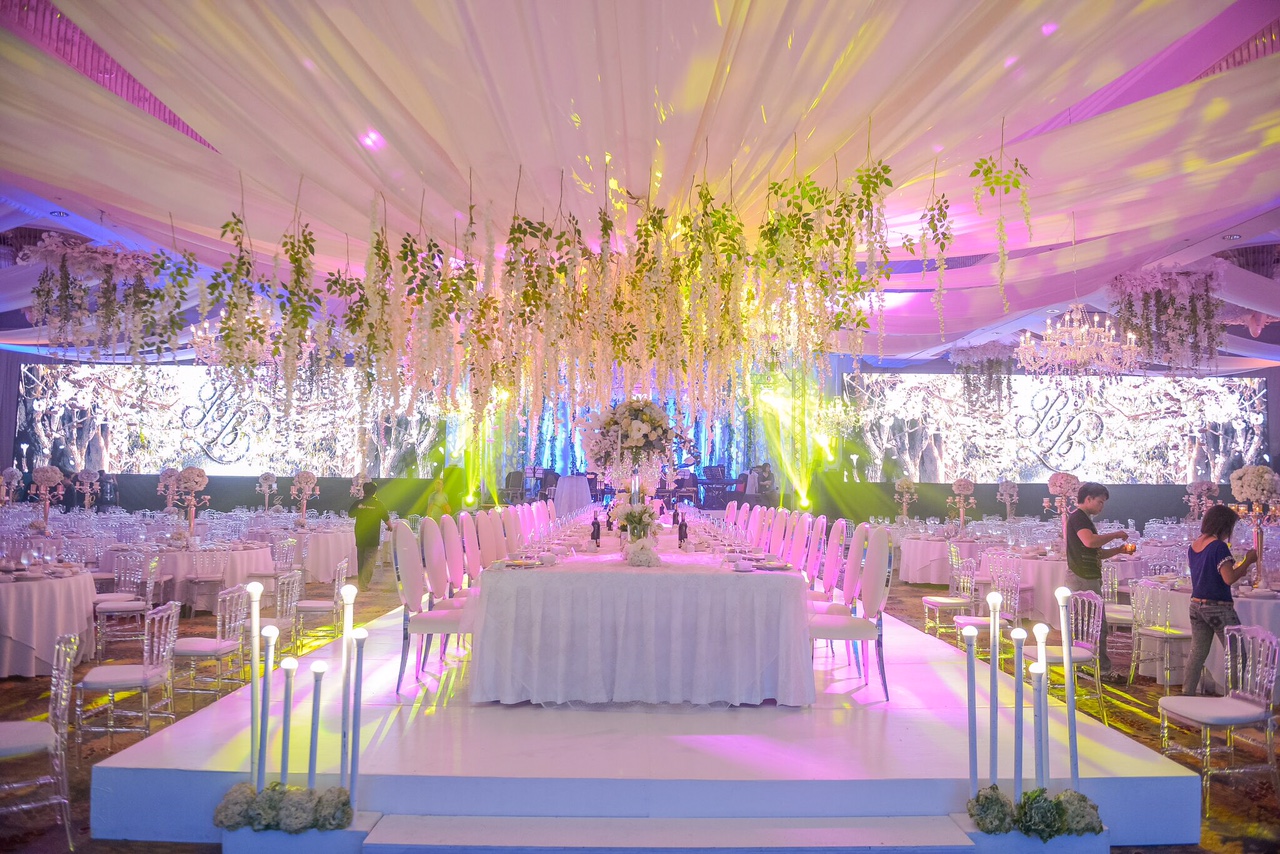 "The cocktail area was covered with an elegant white carpet, then filled with white tables and lounges. As the guests entered the main ballroom through a white bridge decorated with white trees and a seemingly real stream of water at the bottom, they were greeted by pretty white flowers."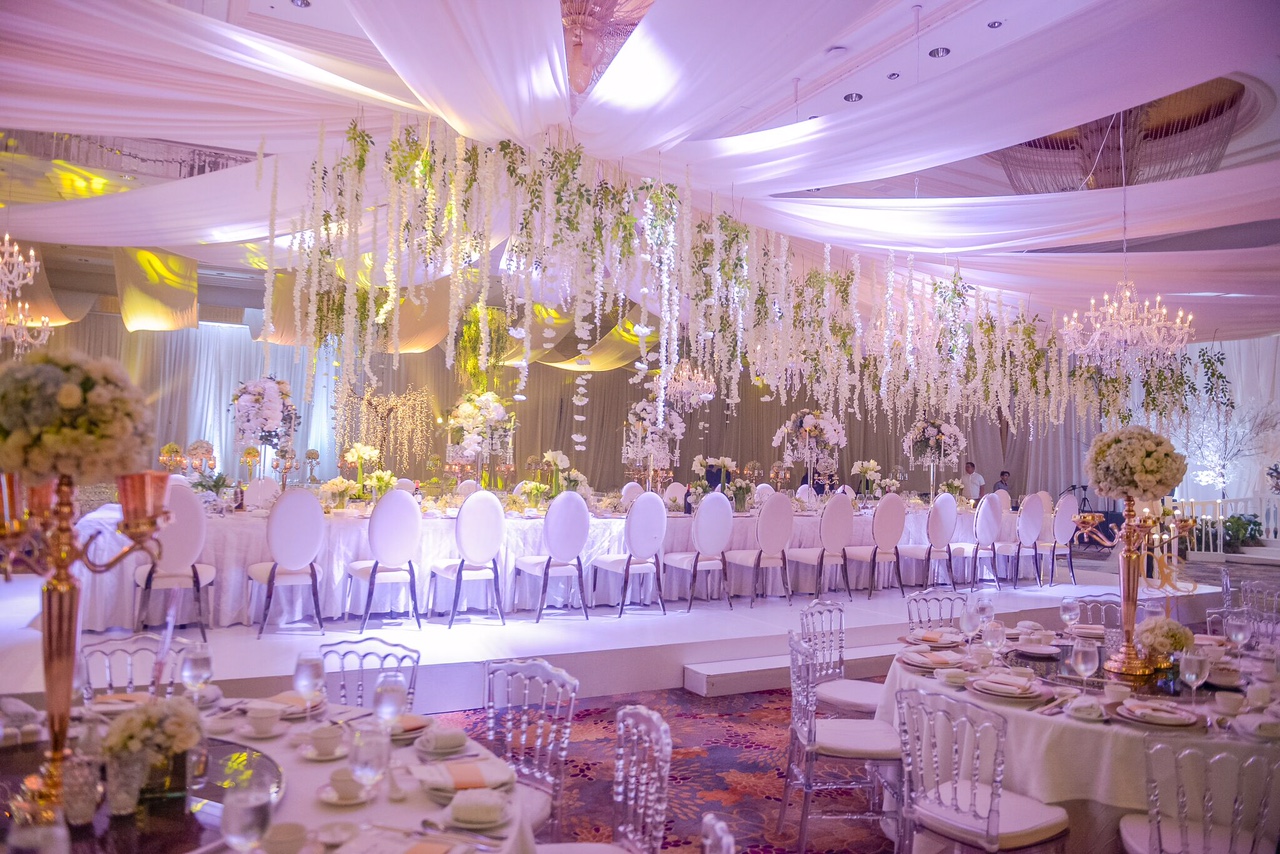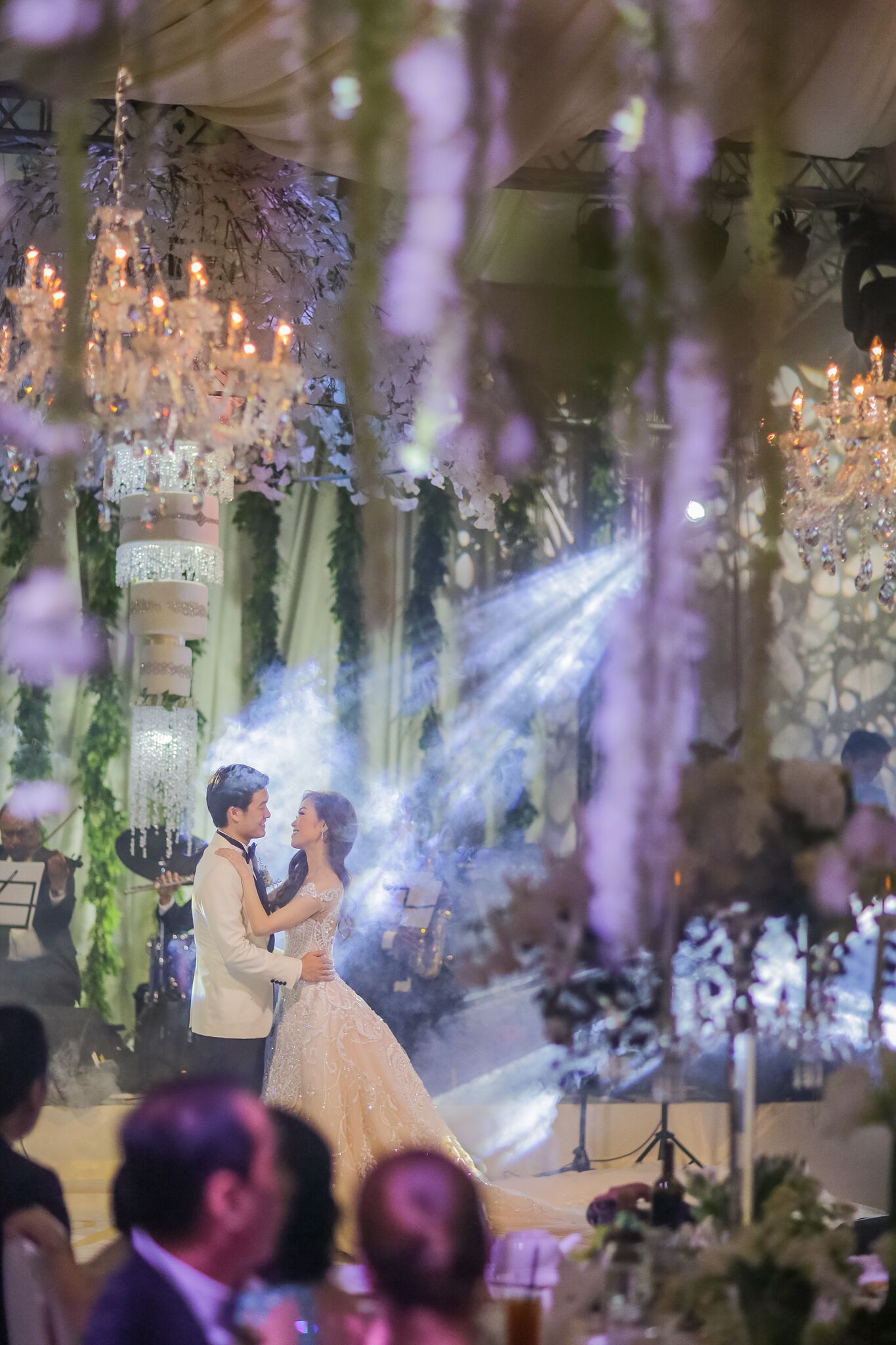 "White drapes and chandeliers flowed through the ceiling with hanging blossoms creating that dreamy effect."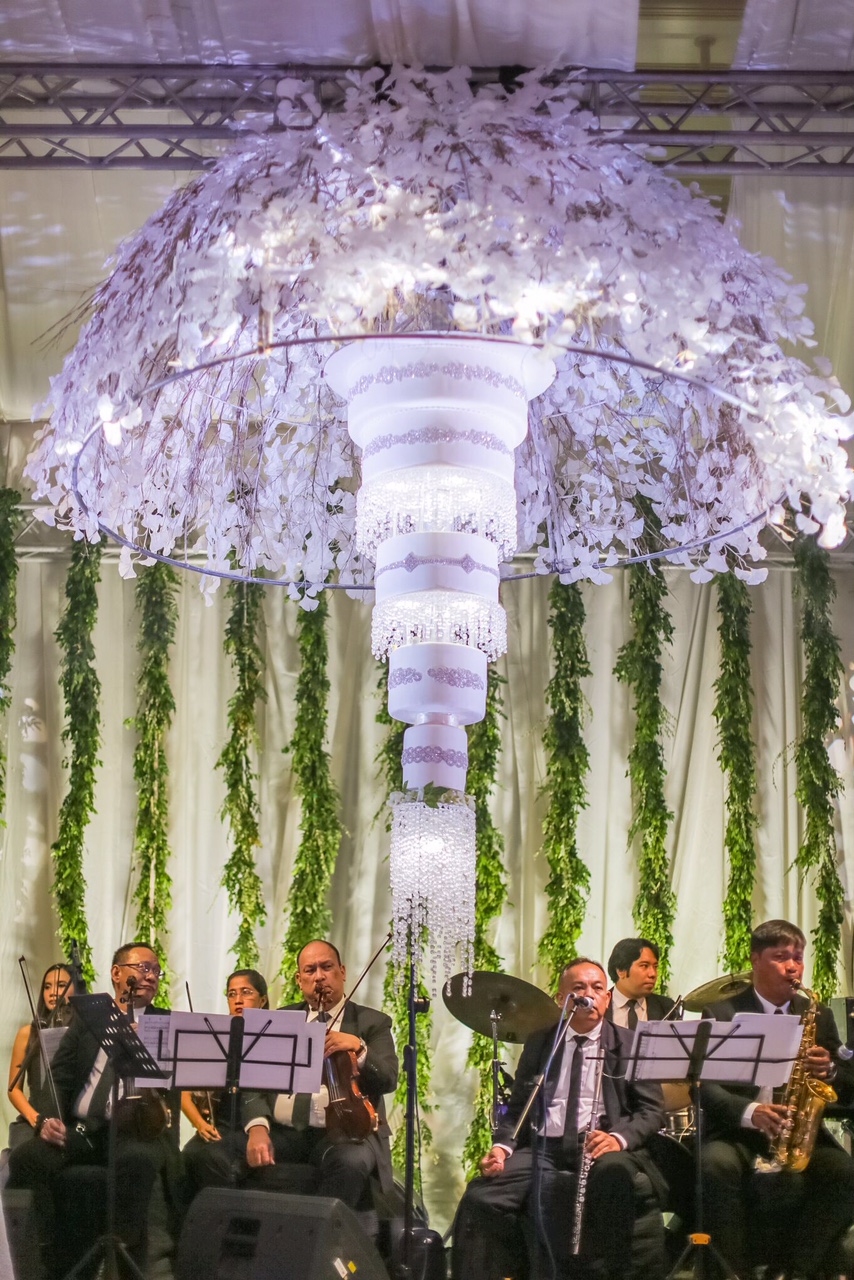 "The chandelier wedding cake was made by Penk Ching. It was intricately decorated with white flowers and crystals."
ADVERTISEMENT - CONTINUE READING BELOW
We're sure you have a really busy schedule considering the many celebrity clients you and Kimi have. How did you manage to juggle work and wedding preparations?
Luckily for me, I have a very supportive maid of honor who is also my sister, Kimi. She was more than willing to cover for me whenever I was busy planning the wedding. I told her not to worry because I'll surely be extending the same level of support when it's her turn to walk down the aisle.
Speaking of your celebrity clients, we noticed you had a star-studded guest list!
We invited people from the industry who we've become really close friends with already over the years.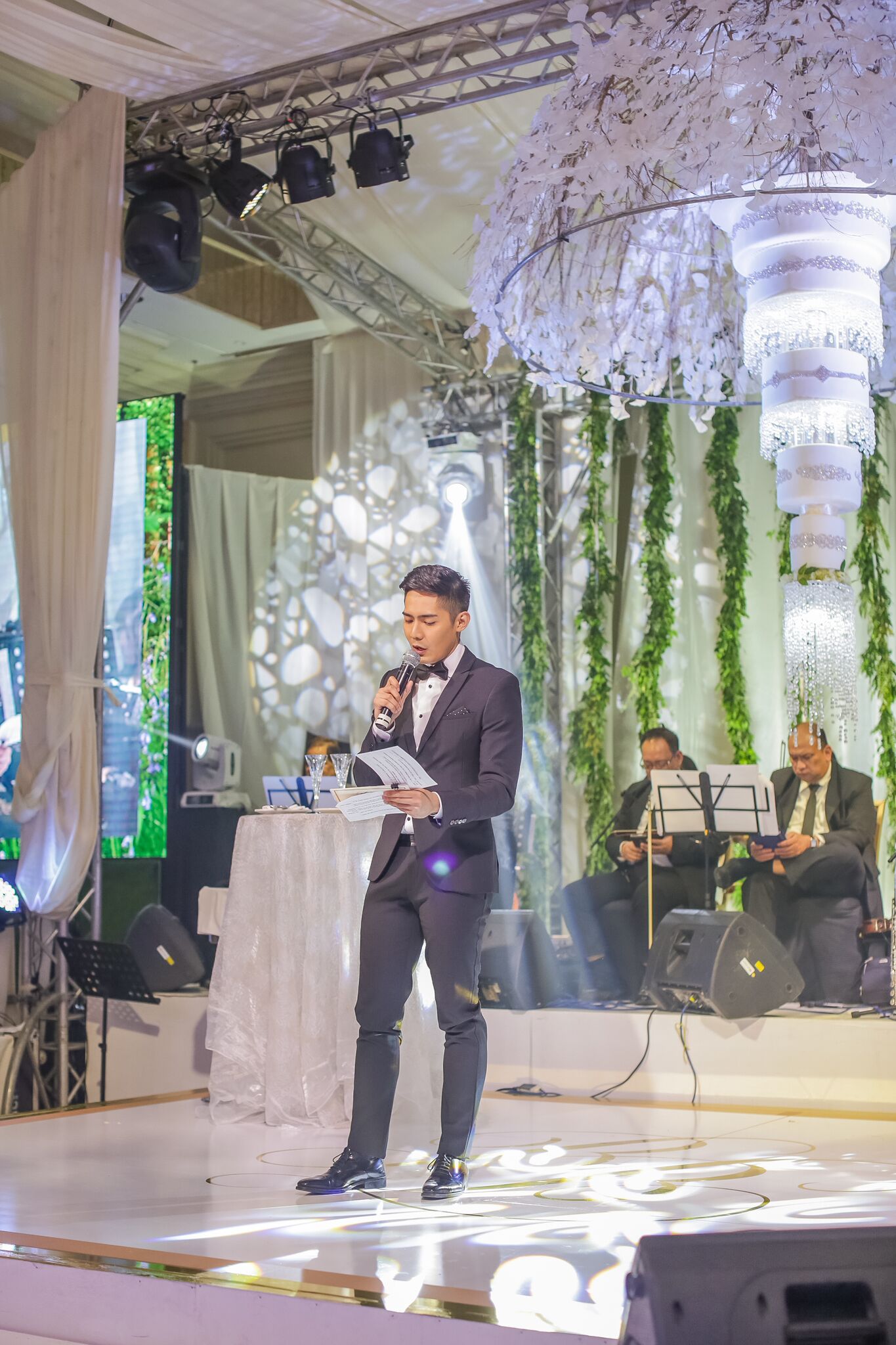 "Robi Domingo did such an amazing job hosting the event."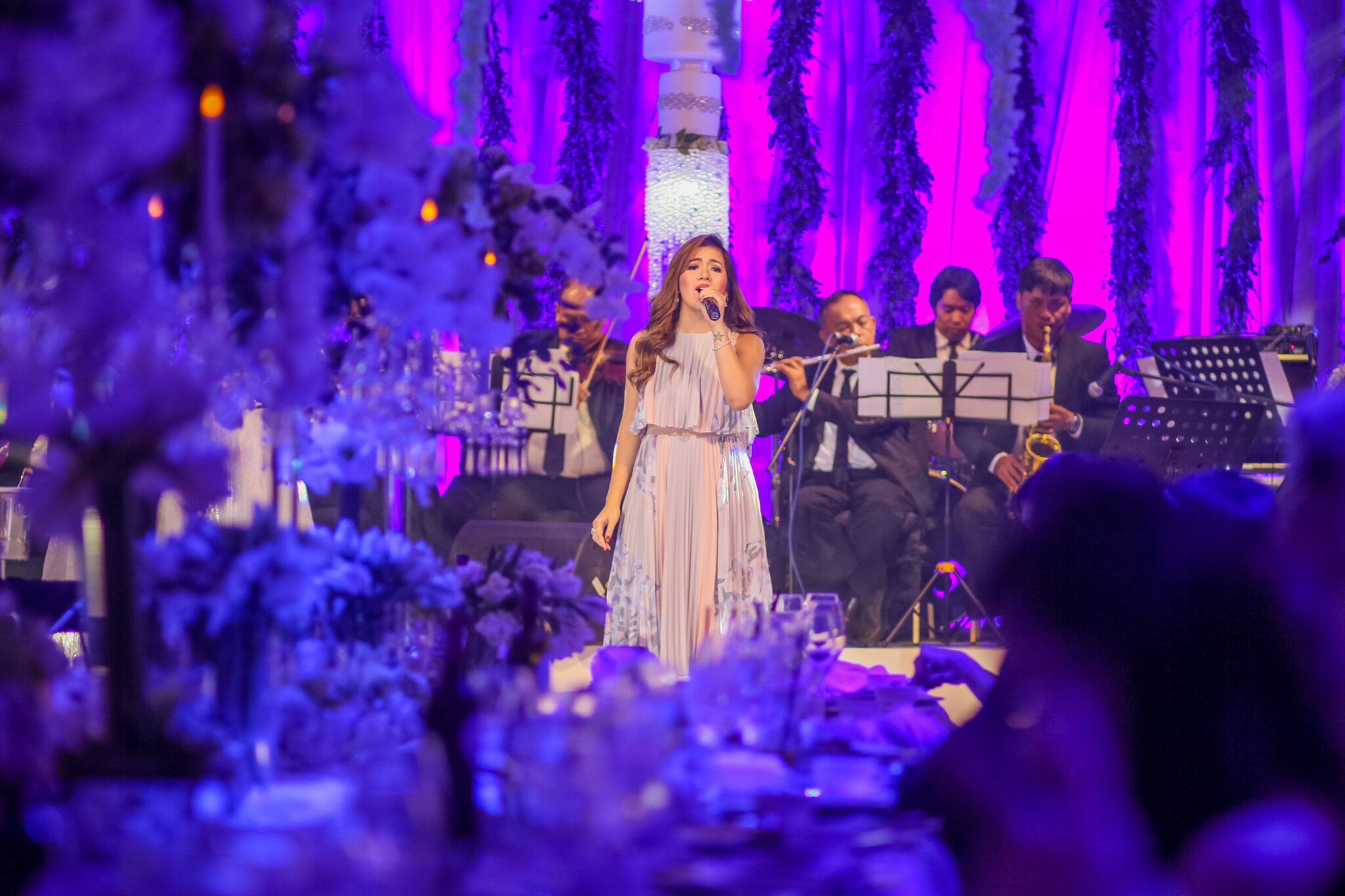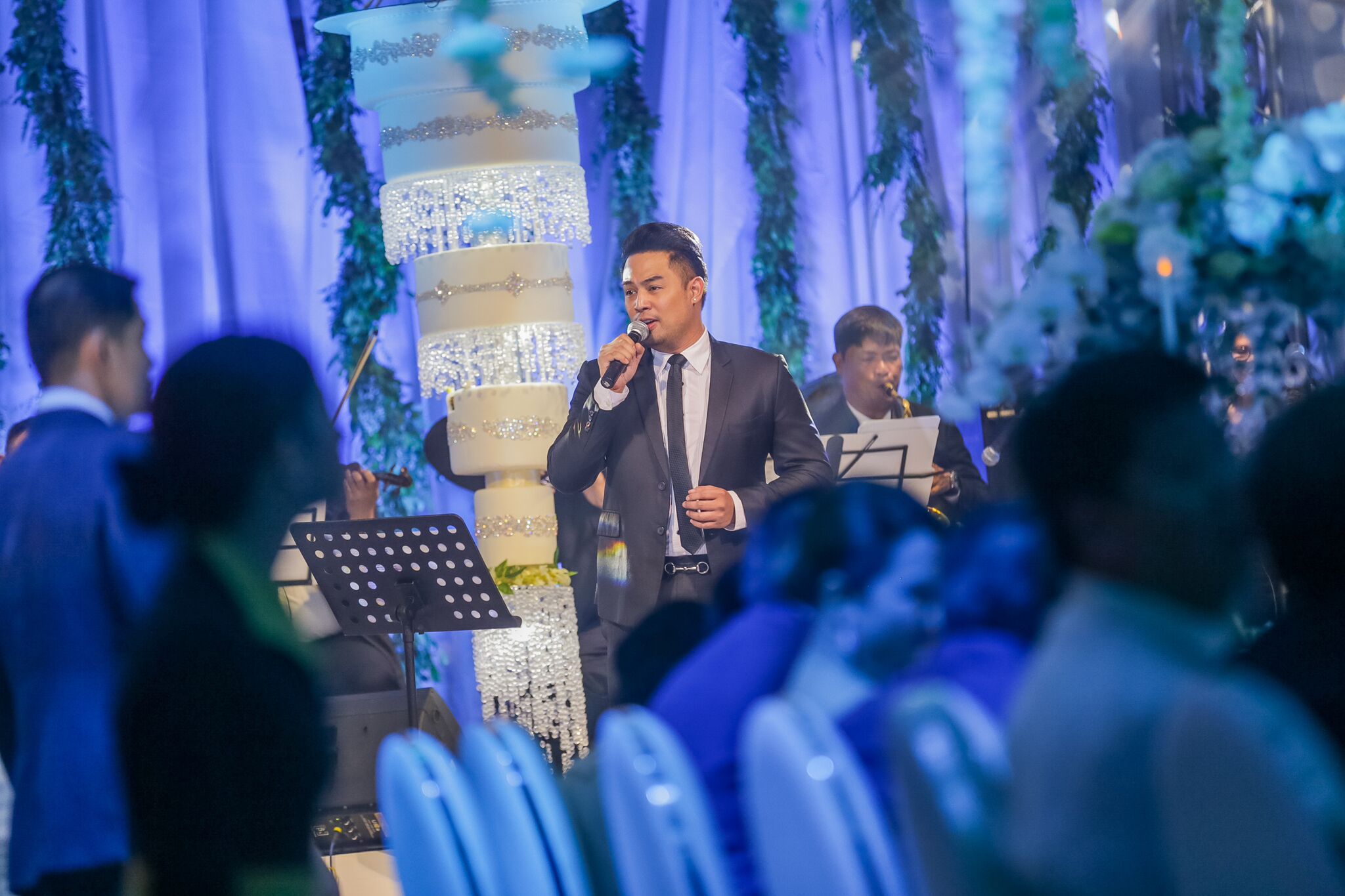 "Jed Madela and Angeline Quinto serenaded the crowd at the reception with their incredible voices."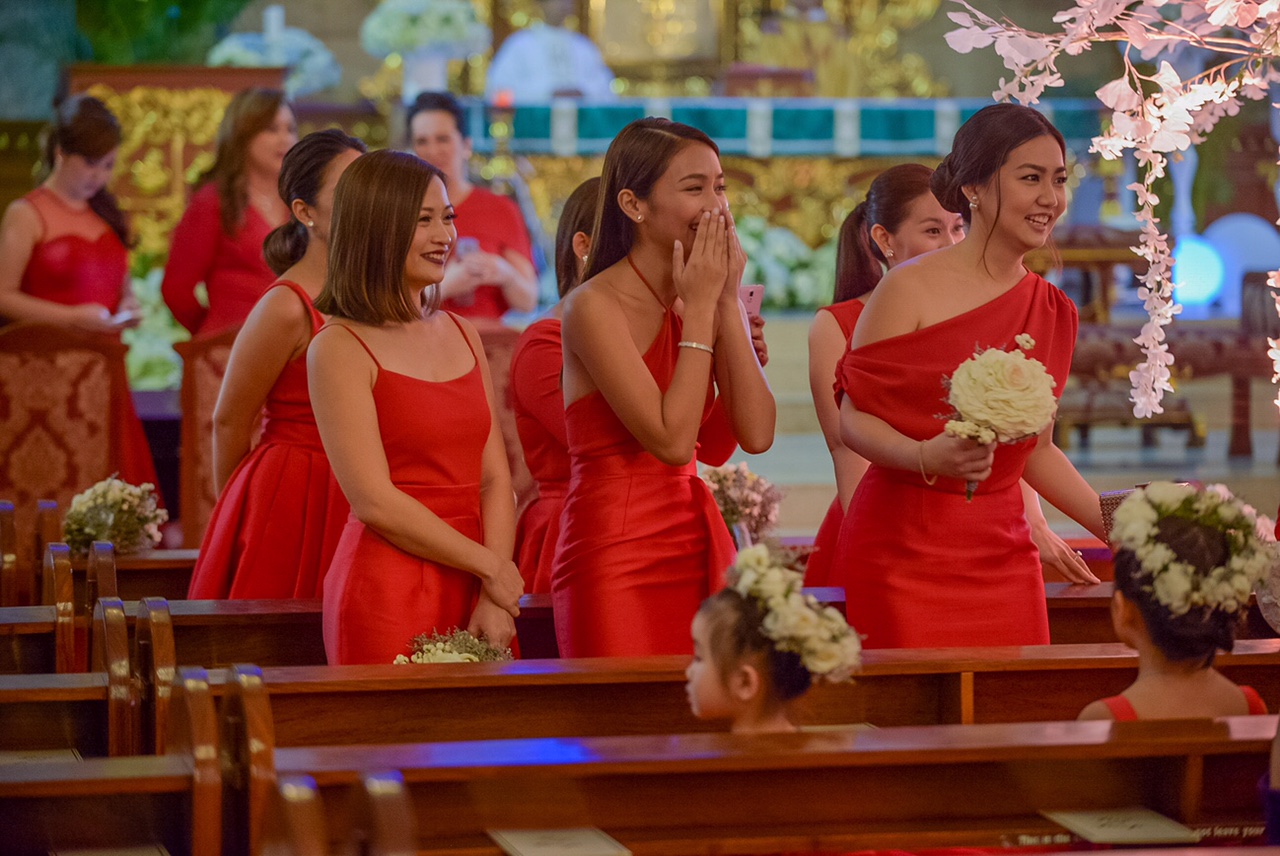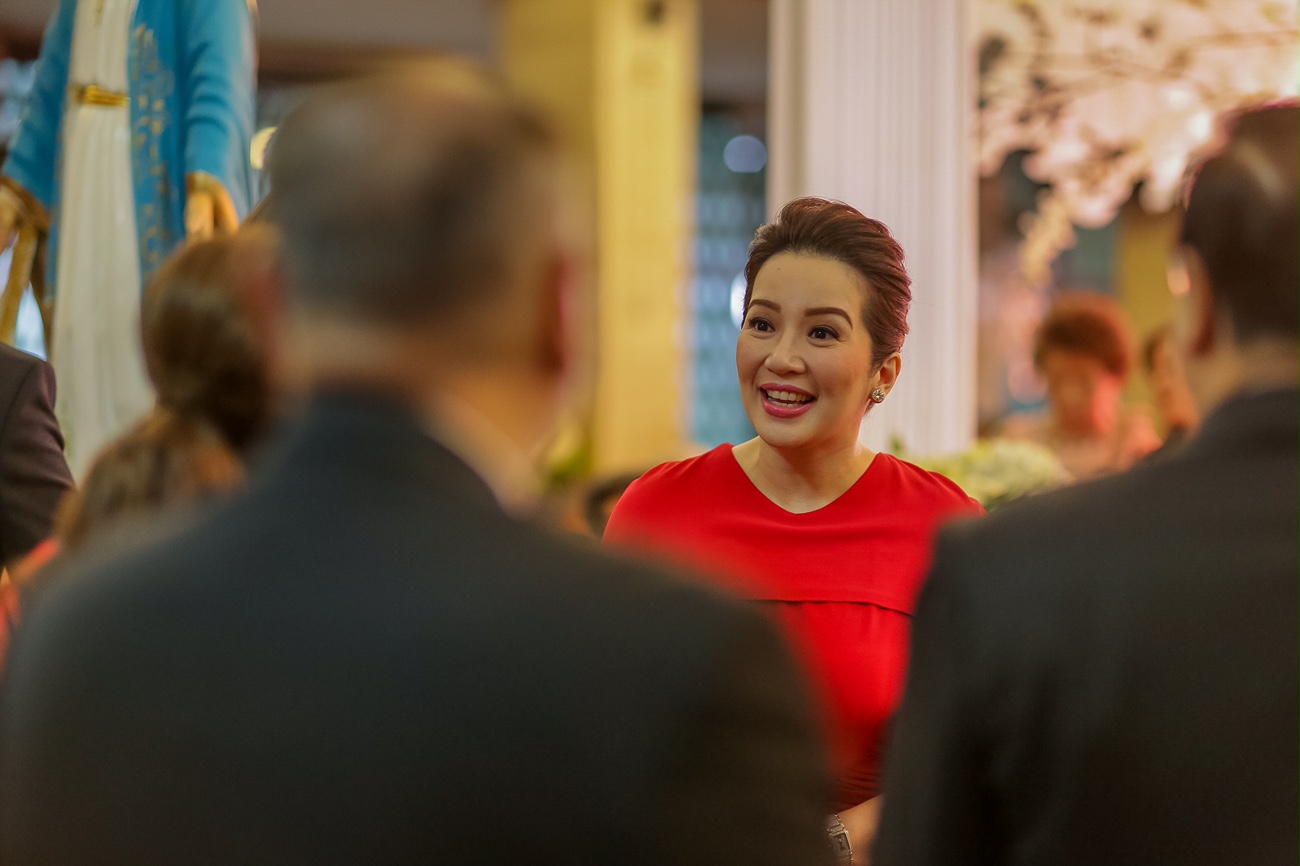 "Other good friends from the industry also came – Kathryn Bernardo, Kaye Abad, Paul Jake, Gretchen Ho and the Teng brothers to name a few. Ninang Kris Aquino was also there to celebrate with us."
Last question! Where's the honeymoon?
We'll be having sort of a pre-honeymoon at Maldives by the end of this year just to relax and be with each other after being so busy with planning the wedding these past couple of months. And then, early next year, we'll be flying to Europe for a month.
Photos by Pat Dy