(Check out Trice's blog here!)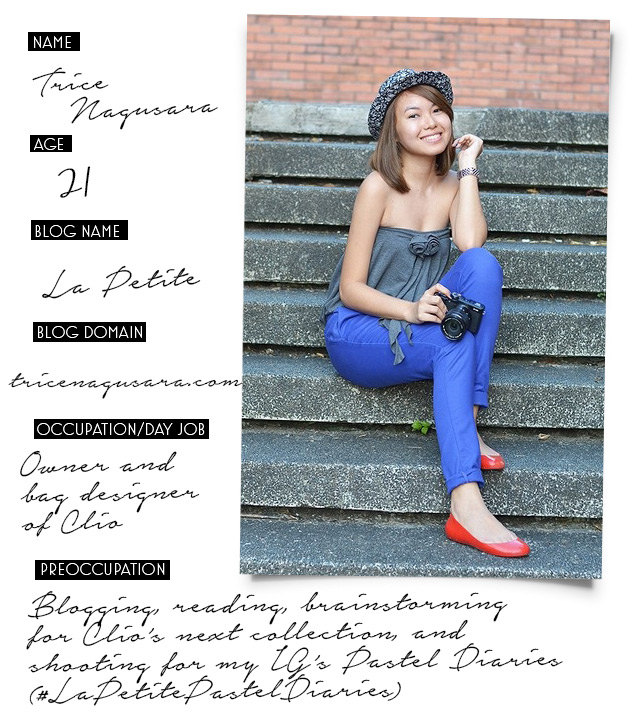 FIRST THINGS FIRST…
How did you come up with your blog name?
Actually, it was my boyfriend, Seph Cham, who came up with my blog name. He told me that my blog should be focused on petites since I am one. Therefore, we called it "La Petite."
ADVERTISEMENT - CONTINUE READING BELOW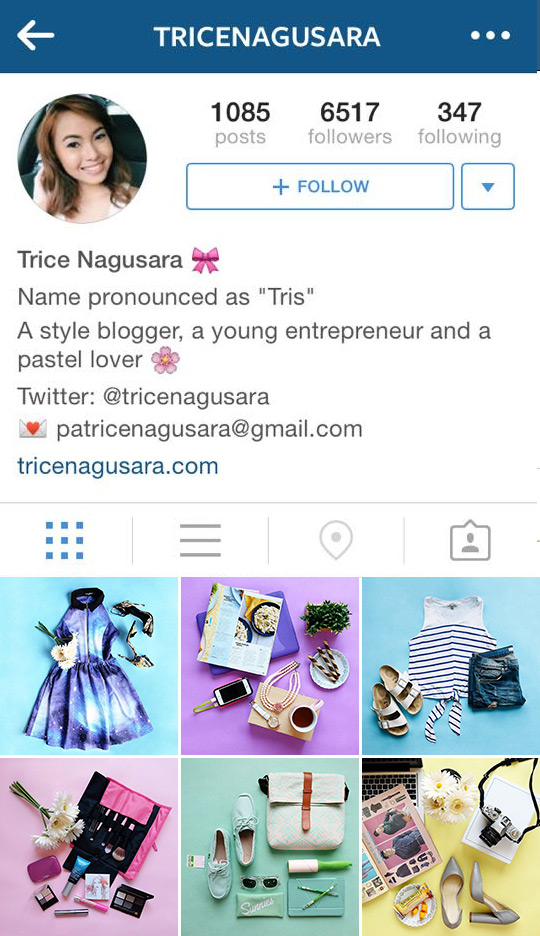 COMPLETE THE SENTENCE.
I have a huge crush on ________.
Answer: Seph Cham
Answer: Graham desserts and gourd stew
My most unforgettable fangirl moment was with ________.
Answer: Zedd. It was two years ago when he had his first concert here in Manila. I think it was the only concert where I sang, danced and jumped to every song from start to end. One of the happiest days of my life!
CONTINUE READING BELOW
Recommended Videos
I've always wanted to try ___________.
Answer: Surfing. But I am not a good swimmer, so I'm scared to try.
The last quote that made me go 'That is so true!' was ________________________.
Answer: "Just remember that sometimes, the way you think about a person isn't the way they actually are. People are different when you can smell them and see them up close." – John Green, Paper Towns
I am a self-confessed ___________.
Answer: Dessert and fruit lover! I also have an addiction to pastel and floral prints.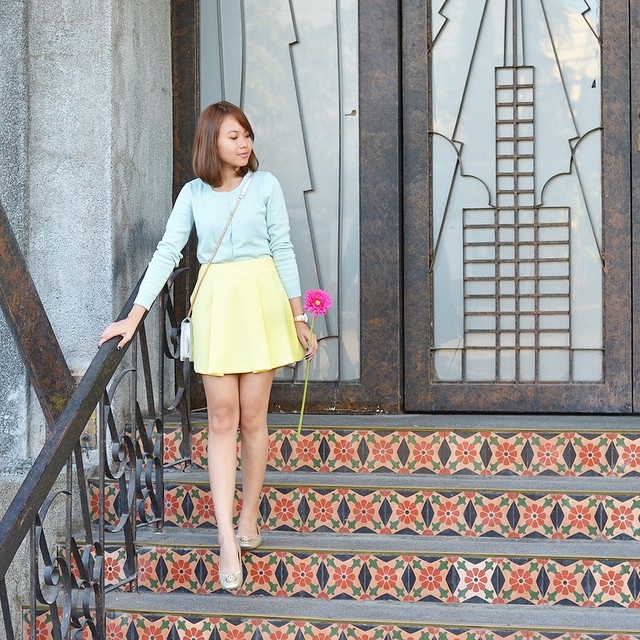 ADVERTISEMENT - CONTINUE READING BELOW
NAME YOUR…
Signature pose? Right or left hand holding some strands of my hair while looking at my right side pretending there's no camera.
Favorite editing app and/or filter? It depends on the photo. Normally, I use Twitter's Breeze filter, then I edit the light on Instagram or I run it once more on Photoshop.
Favorite foodstagram? Cupcakes and chocolates!
Pet peeve? Making too much noise while eating like chomping and crunching with his/her mouth open and scraping the plate. I also hate people who talk without thinking.
Favorite karaoke jam? Stay by Lisa Loeb
Dream travel destination? Paris, Italy and New York!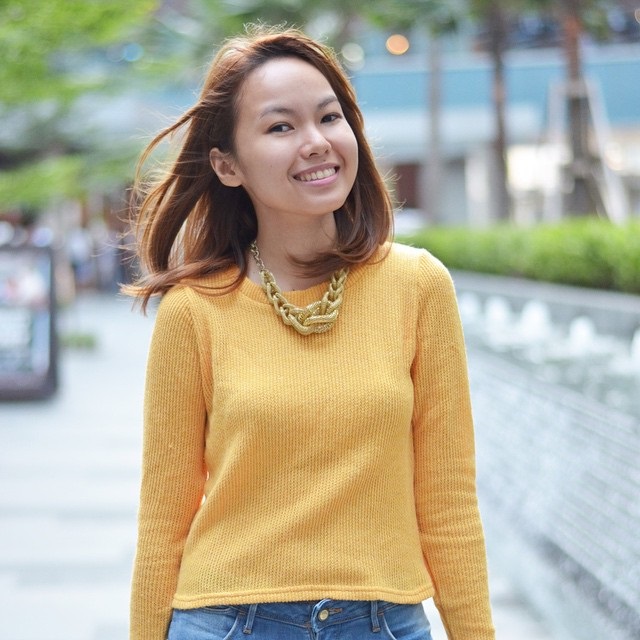 ADVERTISEMENT - CONTINUE READING BELOW
THIS OR THAT?
Shoefie: Flats or Heels? Flats
Lipstick: Matte or Glossy? Matte
Instagram Grid: Colorful or Washed-out? Colorful
Fiction: Harry Potter or Twilight? Twilight?
Kate: Moss or Middleton? Middleton!
Writing: Nosebleed or Passion? Both!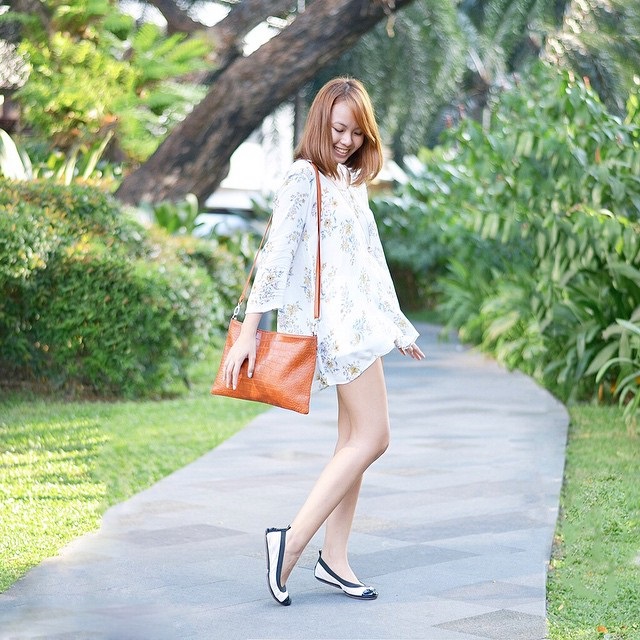 HOLD ON. LAST FEW QUESTIONS, PLEASE!
What's the best comment you've ever received on your blog?
ADVERTISEMENT - CONTINUE READING BELOW
[There was this one time] when my readers agreed on everything I said and when they told me how much I inspire them.
And the worst?
I remember the first time I did a natural and fun outfit post on my blog, as in with wacky faces and jump shots, when a hater commented, "You should stick to cliché blogger poses." And I was like, um, okay, what does that even mean? But, whatever, I just didn't reply.
Paste an emoji here which best describes how you feel about it.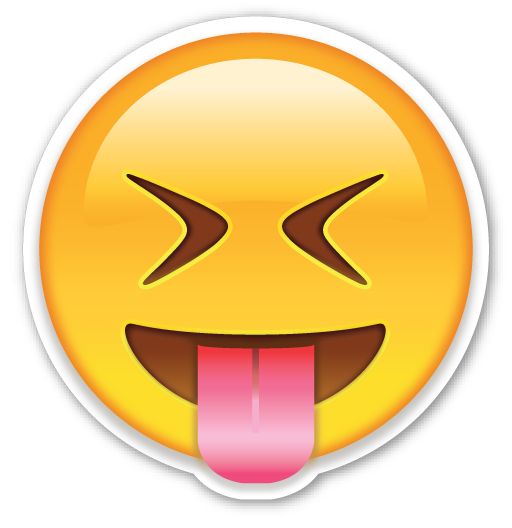 ADVERTISEMENT - CONTINUE READING BELOW
Hey, Preview readers! Follow us on Facebook, Instagram, YouTube, Tiktok, and Twitter to stay up to speed on all things trendy and creative. We'll curate the most stylish feed for you!