FIRST THINGS FIRST…
How did you come up with your blog name?
I've always been a big dreamer and I believe that through patience and hard work I may make these dreams happen "one day." I established my blog in the hopes of inspiring others to do so as well.
ADVERTISEMENT - CONTINUE READING BELOW
COMPLETE THE SENTENCE.
I have a huge crush on ____________.
Answer: Martin Qui
I make mean ________________.
Answer: Homemade and handcrafted gifts
My most unforgettable fangirl moment was with _______________.
Answer: Mario Maurer
I've always wanted to try ______________.
Answer: Skiing
The last quote that made me go 'That is so true!' was ____________________.
CONTINUE READING BELOW
Recommended Videos
Answer: "Successful people find value in unexpected places." – Peter Thiel
I am a self-confessed _________________.
Answer: Perfectionist/OC person
NAME YOUR…
Signature pose? Looking down or looking away while smiling
Favorite editing app and/or filter? VSCOCam - can never stick to just one filter!
Favorite foodstagram? Japanese food accounts!
Pet peeve? Copycats and wasting time
Favorite karaoke jam? Any Taylor Swift song!
Dream travel destination? Too many. But off the top of my head now, Cambodia and London!
ADVERTISEMENT - CONTINUE READING BELOW
THIS OR THAT?
Shoefie: Flats or Heels? Flats
Lipstick: Matte or Glossy? Matte
Instagram Grid: Colorful or Washed-out? Washed-out
Fiction: Harry Potter or Twilight? Twilight forever!
Dress: LBD or LWD? LBD
Writing: Nosebleed or Passion? Passion! Write to be understood.
ADVERTISEMENT - CONTINUE READING BELOW
HOLD ON. LAST FEW QUESTIONS, PLEASE!
What's the best comment you've ever received on your blog?
Can't really pinpoint one but the best ones are heartfelt emails/messages letting me know that I've served as an inspiration to a reader.
And the worst?
"Red is not your color." Lol, if that counts! Haha!
Paste an emoji here which best describes how you feel about it.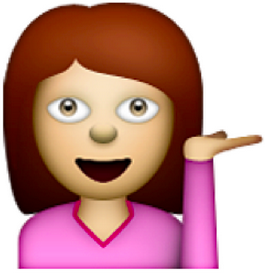 ADVERTISEMENT - CONTINUE READING BELOW
Nominate another blogger to answer our slam book.
Steffi Ramos
Hey, Preview readers! Follow us on Facebook, Instagram, YouTube, Tiktok, and Twitter to stay up to speed on all things trendy and creative. We'll curate the most stylish feed for you!