FIRST THINGS FIRST…
How did you come up with your blog name?
It's pretty self explanatory.
ADVERTISEMENT - CONTINUE READING BELOW
COMPLETE THE SENTENCE.
• I have a huge crush on ___________.
Answer: Kim Jones
• I make a mean ______________.
Answer: Zucchini pasta with pesto sauce ;)
• My most unforgettable fangirl moment was ______________.
Answer: Seeing one of my favourite bands 'Elbow' playing live
• I've always wanted to try _______________.
Answer: Hot air ballooning!
• The last quote that made me go 'That is so true!' was ______________.
Answer: "Money can't buy taste."
• I am a self-confessed ______________.
Answer: Nature addict.
CONTINUE READING BELOW
Recommended Videos
NAME YOUR…
• Signature pose? I haven't found it yet! But most likely smiling!
• Favorite editing app and/or filter? Snapseed
• Favorite foodstagram? @mynewroots & @jamieoliver
• Pet peeve? Lateness
• Favorite karaoke jam? It's gotta be something Disney.
• Dream travel destination? Too many. South Africa, Iran, Greece
THIS OR THAT?
• Shoefie: Flats or Heels? Aw how can you choose? Flats in general but heels for special occasions. Am I allowed to say that?
ADVERTISEMENT - CONTINUE READING BELOW
• Lipstick: Matte or Glossy? Matte
• Instagram Grid: Colorful or Washed-out? Colorful! It's hard to post food that looks appetizing when it's washed out.
• Dress: LBD or LWD? LBD is always more flattering
• Hollywood Icon: Audrey Hepburn or Marilyn Monroe? Audrey!
• Writing: Nosebleed or Passion? Depends on what you're writing about. It's easy to write about something you're interested in!
ADVERTISEMENT - CONTINUE READING BELOW
HOLD ON. LAST FEW QUESTIONS, PLEASE!
What's the best comment you've ever received on your blog?
Those that say they've been inspired to eat better and take care of themselves!
And the worst?
Touch wood, there haven't been any yet!
Paste an emoji here which best describes how you feel about it.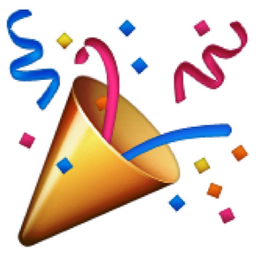 ADVERTISEMENT - CONTINUE READING BELOW
Nominate another blogger to answer our slam book.
Bianca King
Hey, Preview readers! Follow us on Facebook, Instagram, YouTube, Tiktok, and Twitter to stay up to speed on all things trendy and creative. We'll curate the most stylish feed for you!