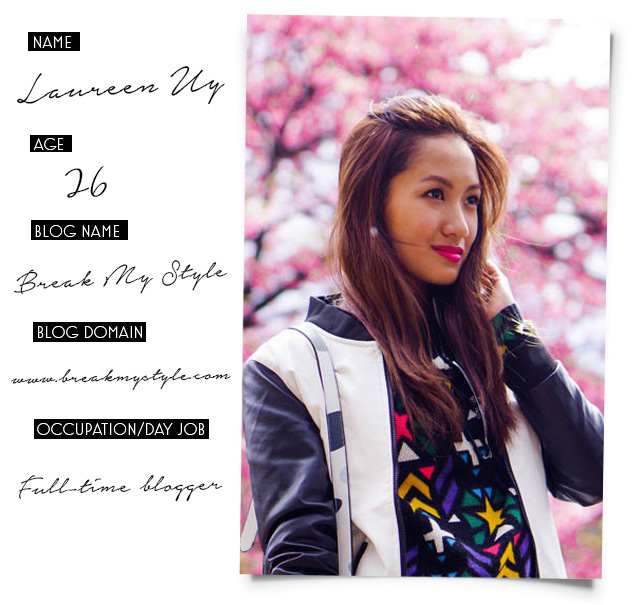 (Check out Laureen's blog here!)
FIRST THINGS FIRST…
How did you come up with your blog name?
I used to own an online shop named Stylebreak back in 2009 and when I thought of having my own blog, I wanted it to sound like my brand. But aside from that, Break My Style for me is really to step out of your comfort zone (in terms of style) and just experiment on your clothes and stand out. Break your own style!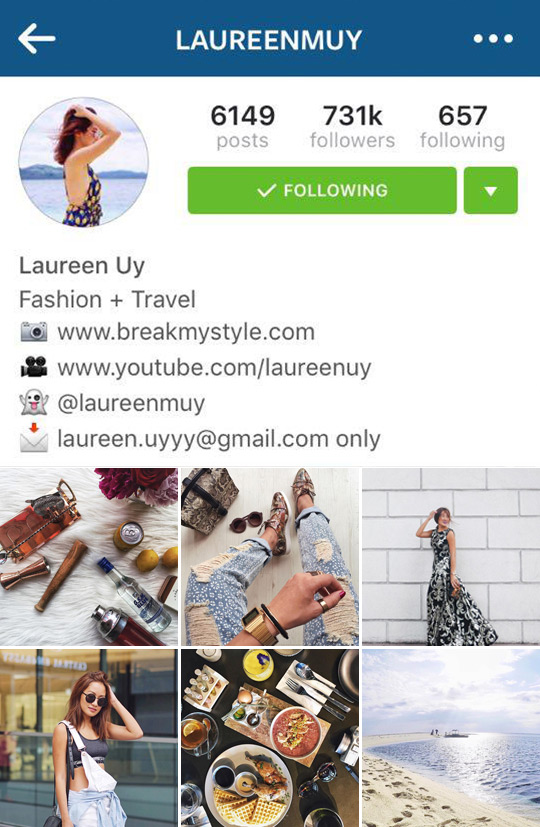 ADVERTISEMENT - CONTINUE READING BELOW
COMPLETE THE SENTENCE.
I have a huge crush on _______________.
Answer: Zac Efron.
I make a mean face when I'm _______________.
Answer: Answering emails (I know, it's weird. It's my resting bitch face).
My most unforgettable fangirl moment was with ______________.
Answer: Chris Brown when he performed here a few months ago.
I can never leave home without ______________.
Answer: My phone.
My guilty pleasure is ______________.
Answer: Buckys with salted caramel ice cream.
The last quote that made me go 'That is so true!' was ____________________.
Answer: Not a quote but I recently watched the video "My Instagram Husband" and it made me laugh so hard!!!
I am a self-confessed _____________.
Answer: Music lover.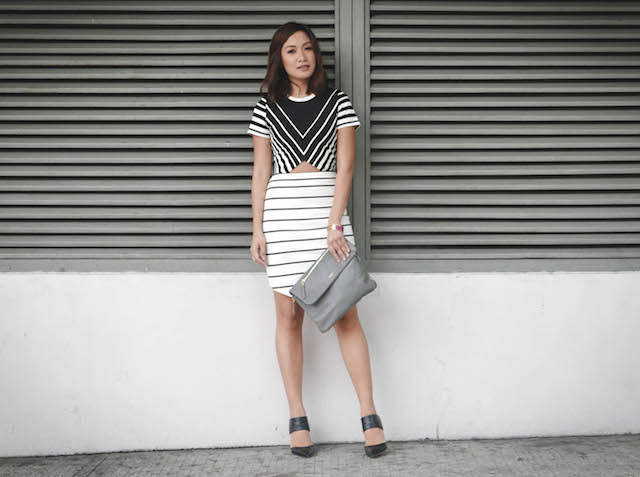 ADVERTISEMENT - CONTINUE READING BELOW
Recommended Videos
NAME YOUR…
Signature pose? Holding my hair most of the time!
Favorite editing app and/or filter? Snapseed
Favorite foodstagram? Samantha Lee
Pet peeve? Dirty nails
Favorite karaoke jam? Eraserhead songs
Dream travel destination? Nothern Lights in Iceland and Greece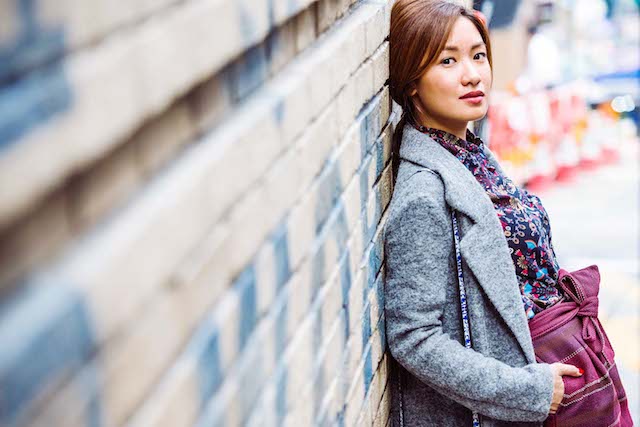 THIS OR THAT?
Shoefie: Flats or Heels? Heels.
Lipstick: Matte or Glossy? Matte.
Instagram Grid: Colorful or Washed-out? Colorful.
Fiction: Harry Potter or Twilight? Harry Potter.
Closet staple: LBD or LWD? LBD.
Writing: Nosebleed or Passion? Passion.
ADVERTISEMENT - CONTINUE READING BELOW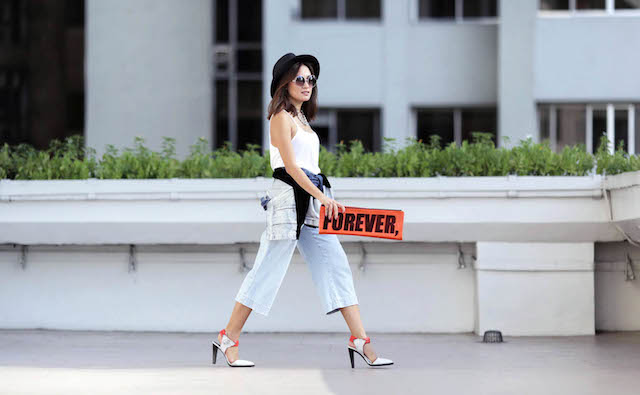 HOLD ON. LAST FEW QUESTIONS, PLEASE!
What's the best comment you've ever received on your blog?
That she had a miserable life growing up (parents got divorced and the step mom was really cruel), had to stop school and run away from her family and she thought her life would forever be miserable and when she started reading my blog, she found herself laughing again and through my photos she felt better and that it changed her mindset on things. Super long story but I met up with her in Iloilo (she's based there) and until now we're in touch.
ADVERTISEMENT - CONTINUE READING BELOW
And the worst?
[That I] look like a horse just like me sister. :/
Paste an emoji here which best describes how you feel about it.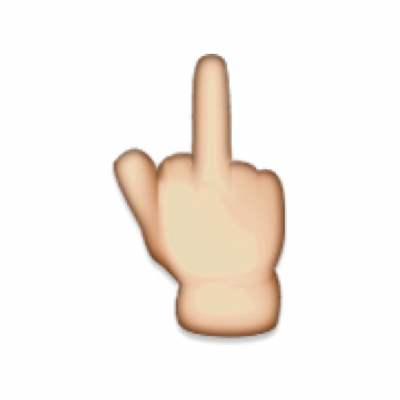 #LOL
Nominate another blogger to answer our slam book.
Melissa Gatchalian and Jelito De Leon! :D
Hey, Preview readers! Follow us on Facebook, Instagram, YouTube, Tiktok, and Twitter to stay up to speed on all things trendy and creative. We'll curate the most stylish feed for you!