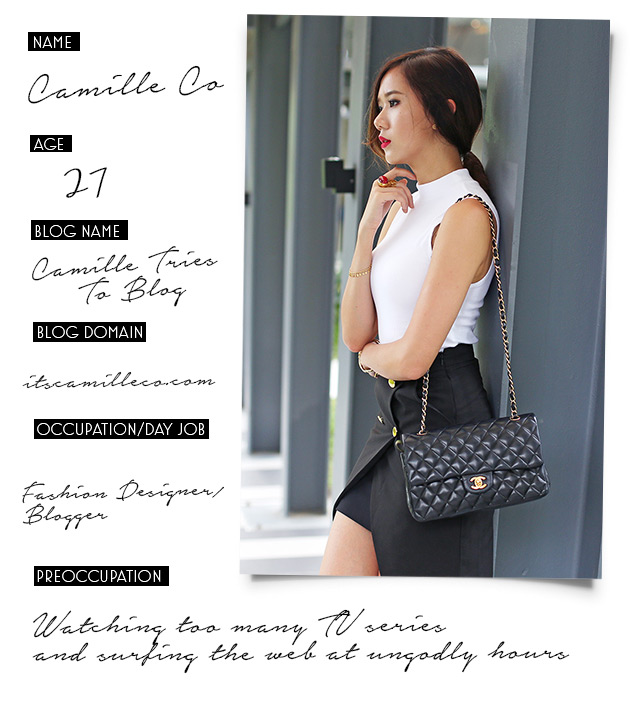 (Check out Camille's blog here!)
FIRST THINGS FIRST…
How did you come up with your blog name?
As you can see, my blog name is the least bit creative. I started my blog after months of going back and forth, deciding if I should really make one. I had no clue how blogging worked and I had very strong doubts on whether or not I can actually pull it off and maintain my blog diligently. So basically, the key word here is TRY. So far, so good.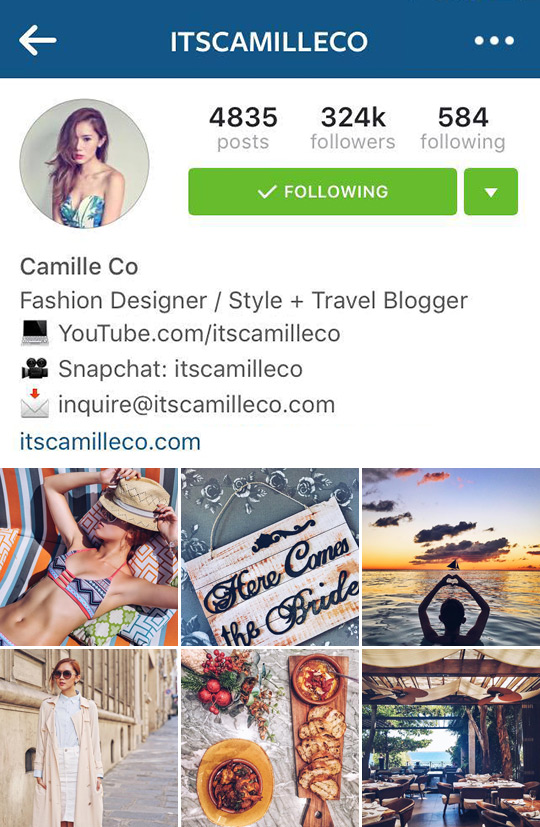 ADVERTISEMENT - CONTINUE READING BELOW
COMPLETE THE SENTENCE.
• I have a huge crush on ________.
Answer: Kendall Jenner. #GirlCrush
• I make a mean ________.
Answer: Bridal gown.
• My most unforgettable fangirl moment was with ________.
Answer: Brandon Flowers performing with The Killers live.
• I can never leave home without ___________.
Answer: A pair of flats to change into.
• My guilty pleasure is ___________________.
Answer: Unhealthy food. The more fattening, the more my taste buds like it.
• The last quote that made me go 'That is so true!' was ______________________________.
Answer: "Weddings nowadays have become more of a spectacle rather than an intimate ceremony celebrating what truly matters."
• I am a self-confessed ______________.
Answer: Goofball.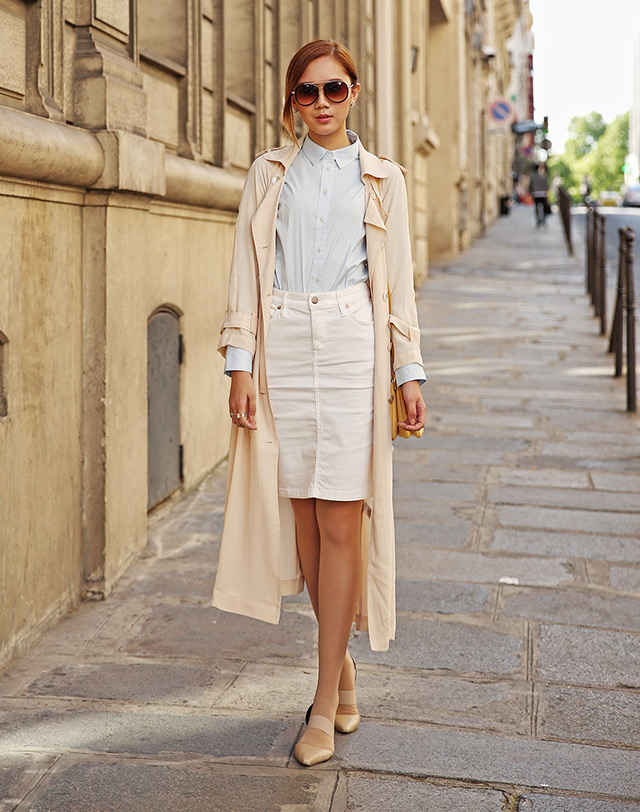 ADVERTISEMENT - CONTINUE READING BELOW
Recommended Videos
NAME YOUR…
• Signature pose? Left hand in pocket, left hip out, right leg bent behind left leg. Kinda like a lazy come-get-me pose.
• Favorite editing app and/or filter? Snapseed and VSCO A5 filter.
• Favorite foodstagram? Any kind of dessert and tea in pretty tea sets.
• Pet peeve? When a perfect outfit is ruined by flip flops (except when at the beach or poolside).
• Favorite karaoke jam? '90s babyyyyyy!
• Dream travel destination? Croatia, Morocco, Turkey.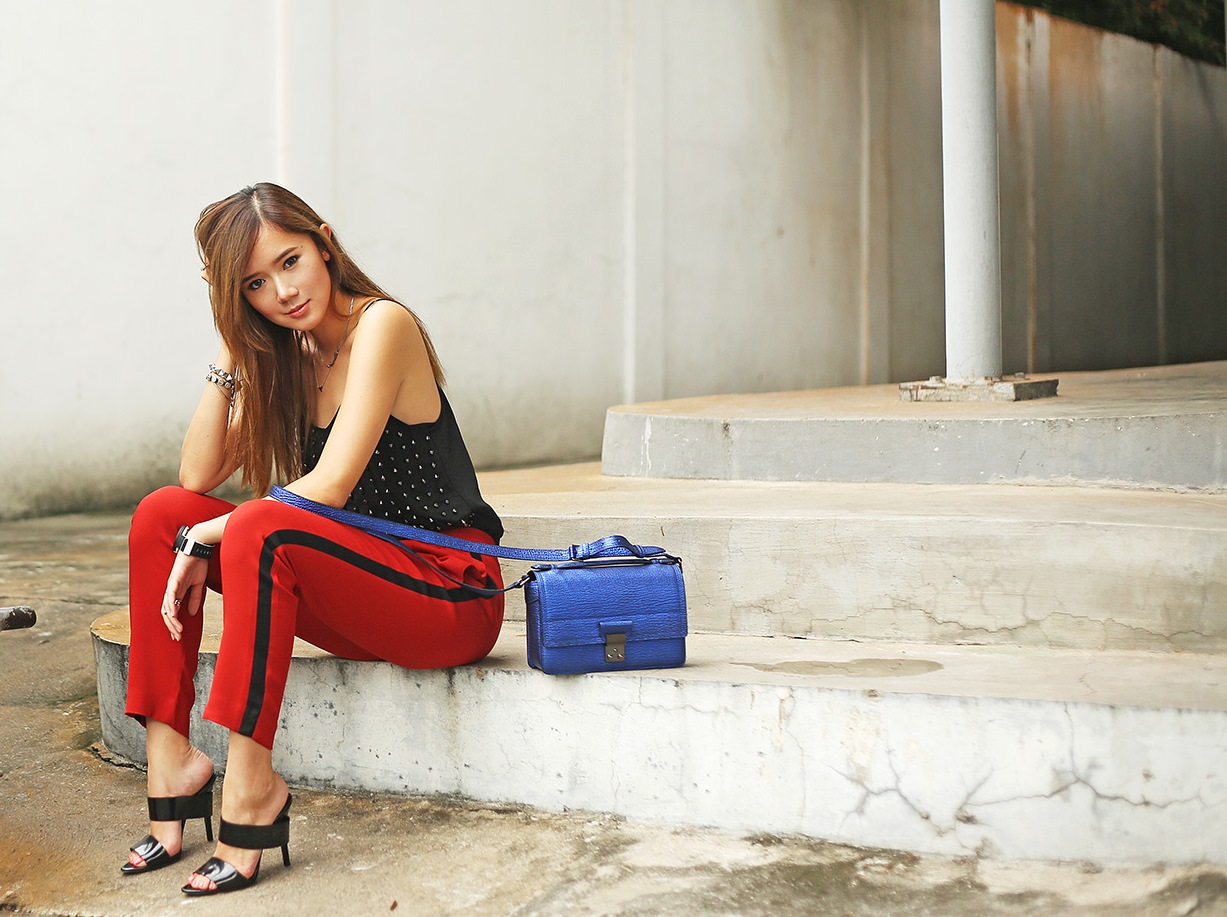 ADVERTISEMENT - CONTINUE READING BELOW
THIS OR THAT?
• Shoefie: Flats or Heels? Heels.
• Lipstick: Matte or Glossy? Matte.
• Instagram Grid: Colorful or Washed-out? Something in between.
• Fiction: Harry Potter or Twilight? None.
• Closet staple: LBD or LWD? LWD.
• Writing: Nosebleed or Passion? Nosebleed.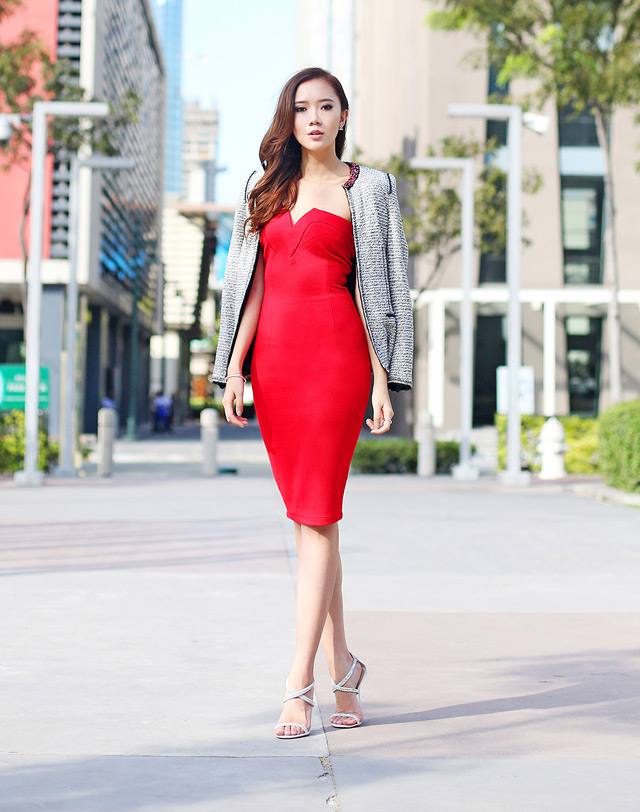 HOLD ON. LAST FEW QUESTIONS, PLEASE!
What's the best comment you've ever received on your blog?
ADVERTISEMENT - CONTINUE READING BELOW
Whenever my readers appreciate the effort I put into my travel posts. Traveling is a huge passion of mine so it feels great whenever they tell me they feel like they were able to travel with me through my posts.
And the worst?
Fortunately, I've got kind readers so I can't remember the worst. It's probably something about my appearance. Lol. Oh! Someone once said I'm wearing butt pads and that I photoshop my abs.
Paste an emoji here which best describes how you feel about it.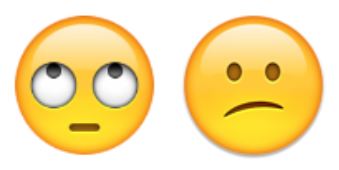 ADVERTISEMENT - CONTINUE READING BELOW
Nominate another blogger to answer our slam book.
My favorite bloggers Nicole Warne and Margaret Zhang.
Hey, Preview readers! Follow us on Facebook, Instagram, YouTube, Tiktok, and Twitter to stay up to speed on all things trendy and creative. We'll curate the most stylish feed for you!