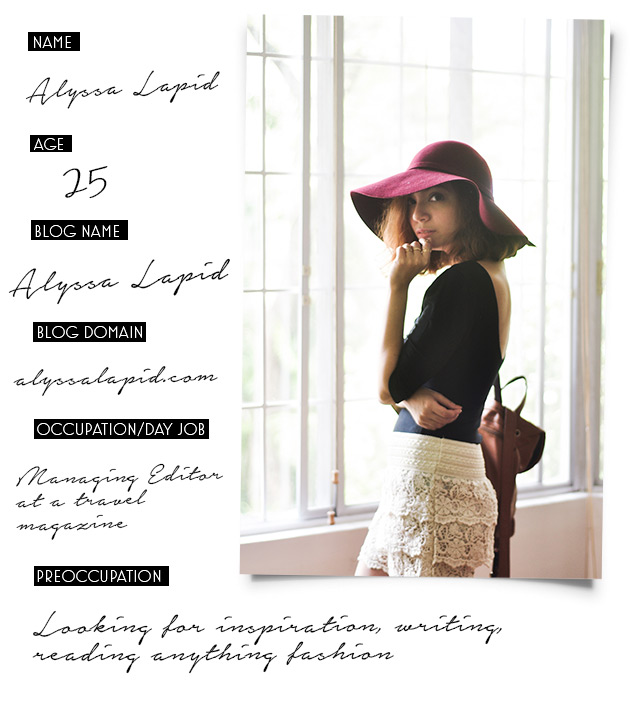 (Check out Alyssa's blog here!)
FIRST THINGS FIRST…
How did you come up with your blog name?
After Ateneo, I found myself in a corporate job (I studied Management Engineering and somehow ended up in IT—don't ask!) so I put up a blog named Mon Beau Monde, French for My Beautiful World, to showcase the "beautiful" life beyond my desk. It was French, hard to spell and slightly pretentious and its English translation was cheesy. So with lack of creativity I deeply regret, I changed it to alyssalapid.com, a narcissistic and obvious choice. And no known title.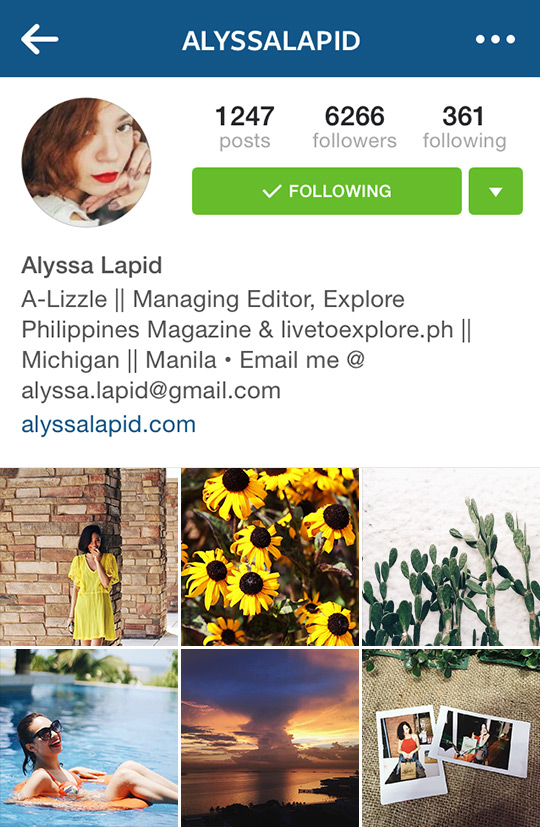 COMPLETE THE SENTENCE.
I have a huge crush on ________
Answer: Mark Ruffalo.
Answer: Charades teammate.
My most unforgettable fangirl moment was with ________.
Answer: None, really. Although Joe Jonas did put his hand on my waist once.
I can never leave home without ___________.
ADVERTISEMENT - CONTINUE READING BELOW
Answer: Cash and a notebook.
My guilty pleasure is ___________________.
Answer: Keeping Up with the Kardashians.
The last quote that made me go 'That is so true!' was ______________________________.
Answer: "You can't compare your struggles with other people's struggles." It had slightly more profanity so this is the censored version.
I am a self-confessed ________.
Answer: Geek.
NAME YOUR…
Signature pose? Staring directly at the camera with my hand by my face.
Favorite editing app and/or filter? VSCO, A6, A1.
Favorite foodstagram? Steak and eggs with kimchi fried rice from Wildflour.
Pet peeve? When people are glued to their phones over dinner.
Favorite karaoke jam? Torn by Natalie Imbruglia. Or Spice Girls.
Dream travel destination? Turkey, Mexico & Morocco.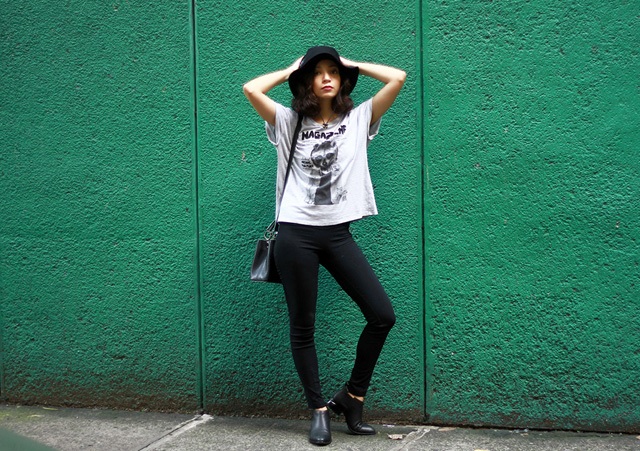 THIS OR THAT?
Shoefie: Flats or Heels? Heels. Boots.
Lipstick: Matte or Glossy? Matte.
Instagram Grid: Colorful or Washed-out? Somewhere in between?
Fiction: Harry Potter or Twilight? Lord. Of. The. Rings.
Closet staple: LBD or LWD? LBD.
Writing: Nosebleed or Passion? Passion.
HOLD ON. LAST FEW QUESTIONS, PLEASE!
What's the best comment you've ever received on your blog?
I like compliments – especially on my writing. But my favorites are when young ones say they're inspired to pursue their passion because of what they see on the site.
And the worst?
None yet. People in my blogosphere are nice.
Paste an emoji here which best describes how you feel about it.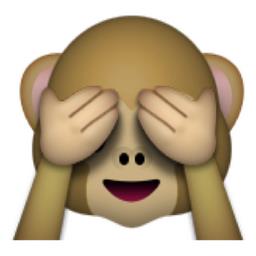 ADVERTISEMENT - CONTINUE READING BELOW
Nominate another blogger to answer our slam book.
Danika Navarro and Kookie Buhain.
Hey, Preview readers! Follow us on Facebook, Instagram, YouTube, Tiktok, and Twitter to stay up to speed on all things trendy and creative. We'll curate the most stylish feed for you!