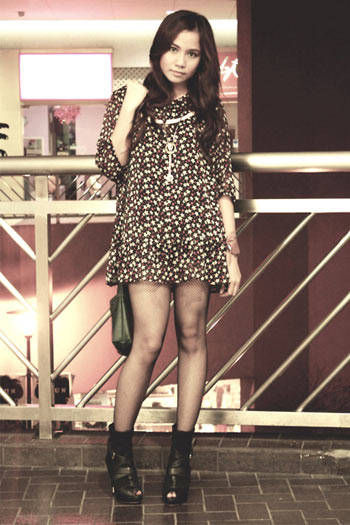 Shai Lagarde
Blog: Love x Fashion

How did you plan your outfit for Philippine Fashion Week?
I was busy with work, so I only got to attend two days of Fashion Week. But I always made sure to match whatever Seph [my boyfriend] was wearing.

Did you have a look for the week or did it change daily?
I wore oversized mens' sweatshirts and fishnet tights.

Name your must-have accessory.
Bags. I carried a bag that can fit all my gadgets and an extra pair of shoes.

Did you shop before PFW or did you use what you already had in your closet?
Just what I already had—I simply changed shoes and headed straight to SMX.
ADVERTISEMENT - CONTINUE READING BELOW
Show us how you wear it by posting a photo in our brand new My Style section.