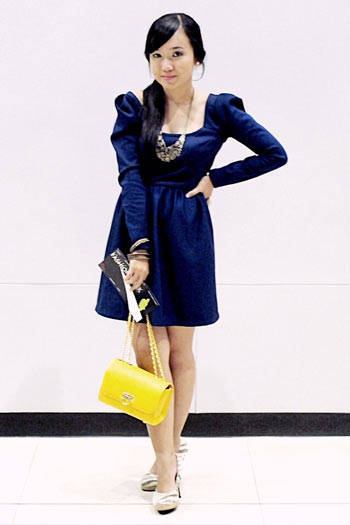 Nicole Santos
Blog: Nicole The Dress Up Doll

How did you plan your outfit for Philippine Fashion Week?
I chose my PFW outfits the week before because I don't want to cram in mixing and matching outfits! One thing about PFW is you get to wear what you want, so I opted for chic and comfy pieces to survive the week! You just have to be your creative self in choosing your outfits.

Did you have a look for the week or did it change daily?
It changed per day, I guess. I wore different looks each day.

What were the trends you tried for PFW?
I tried the color block trend and the use neutral tones:)

Name your must-have accessory.
I cannot leave the house without a fancy ring or necklace. Accessories really makes the outfit complete and I sometimes feel naked without them.

Did you shop before PFW or did you use what you already had in your closet?
Since I've been busy before PFW, I just browsed through my closet and looked for chic items that I could put together to create a blog and PFW-worthy outfit. In times like this, you have to put your trust in your closet and be creative in mixing and matching clothes!
ADVERTISEMENT - CONTINUE READING BELOW
Show us how you wear it by posting a photo in our brand new My Style section.