We're pretty sure even non-workout enthusiasts love donning biker shorts. Ever since Princess Diana rocked them back in the 80s and 90s, they've solidified their place as a cool-girl outfit essential. The body-skimming but comfy pair of shorts is undoubtedly a must-have for anyone who loves rocking the sporty-chic aesthetic.
Lately, we've felt their resurgence thanks to Chanel's Spring/Summer 2019 collection, as well as the stylish streetwear looks served by the Kardashian sisters. Proof that long gone are the days when biker shorts were exclusively worn for exercising.
If you're in need of a crash course on how to style the exercise staple for your casual 'fits (especially on days when you just can't be bothered to think too much about your look), we've got you covered. Ahead, we list down eight biker shorts outfits we'd definitely try out ourselves. Scroll on and screenshot away!
8 fresh and stylish ways to wear biker shorts:
1. Biker Shorts + Oversized Tie-Dye Tee + Chunky Sandals + Handbag
Running a quick errand or going on a grocery trip? Throw on a cute slouchy tie-dye shirt and your trusty pair of biker shorts for an easy-going, almost pambahay-worthy OOTD that still packs a punch.
ADVERTISEMENT - CONTINUE READING BELOW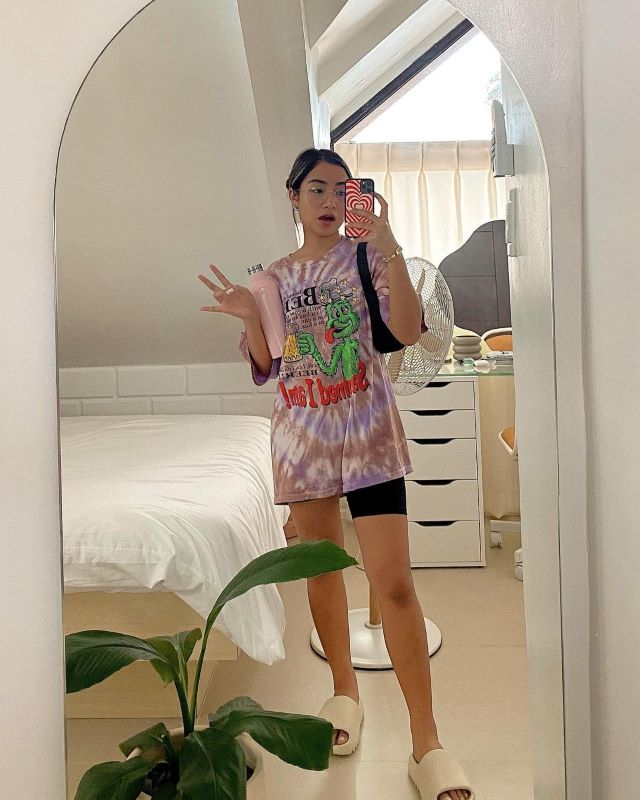 2. Biker Shorts + Sports Bra + Flannel Shirt + Sandals + Handbag + Sunnies
There are tons of places to shop for biker shorts online and in-store, and most of the time they already come with a matching sports bra. Put on the exercise 'fit and make it city-strolling ready with a loose flannel shirt, a pair of stylish sandals, some sunnies, and a handbag.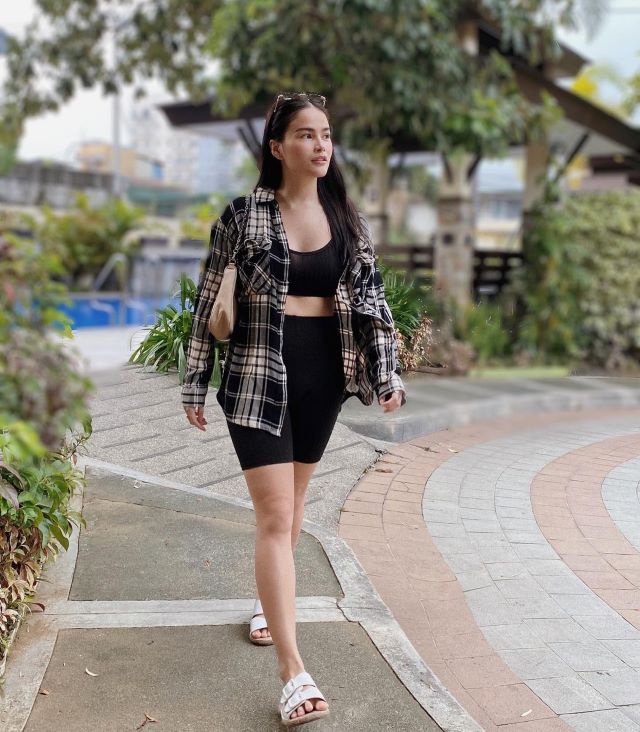 3. Biker Shorts + Baggy Sweatshirt + Combat Boots + Fuzzy Handbag + Sunnies + Necklace
Nothing could be more cozy than donning a baggy sweatshirt with biker shorts. Amp up the pajama look by rocking it with a killer pair of combat boots and a statement tote. Anyone else getting K-pop idol vibes from this look? Because we are, and we're loving it!
ADVERTISEMENT - CONTINUE READING BELOW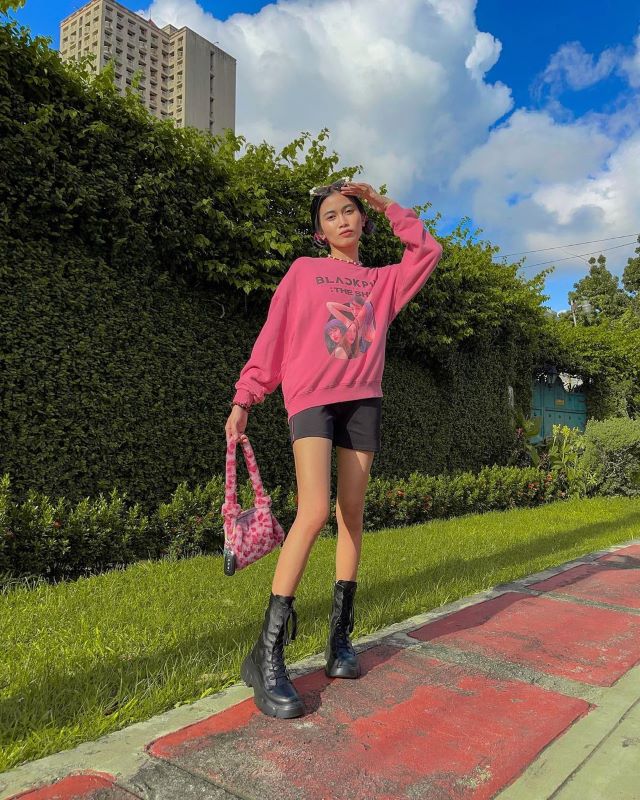 4. Biker Shorts + Crop Top + Oversized Denim Jacket + Sneakers + Handbag
Heading out for brunch or coffee with a friend? Embrace the timeless power of neutrals and come out with an outfit that's uber chic but also very comfy. Tossing on a baggy denim jacket over a simple white crop top and biker shorts automatically takes things from workout to dine-out in no time.
ADVERTISEMENT - CONTINUE READING BELOW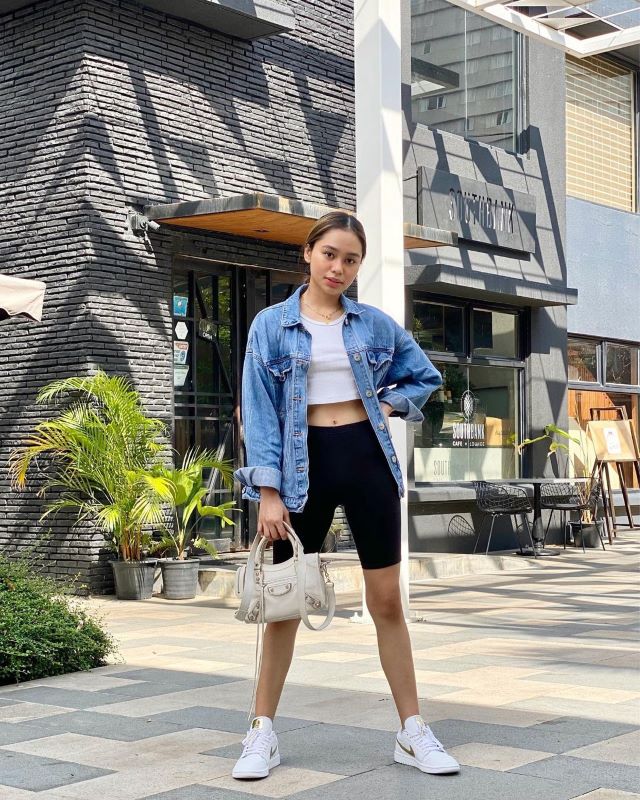 5. Biker Shorts + Corset Top
We're still not over corset tops, and we think the structured piece looks just as great when worn with an easy pair of biker shorts. Coordinate the tones between your pieces to add some more flair to your 'fit (and go for a striking colored top while you're at it).
ADVERTISEMENT - CONTINUE READING BELOW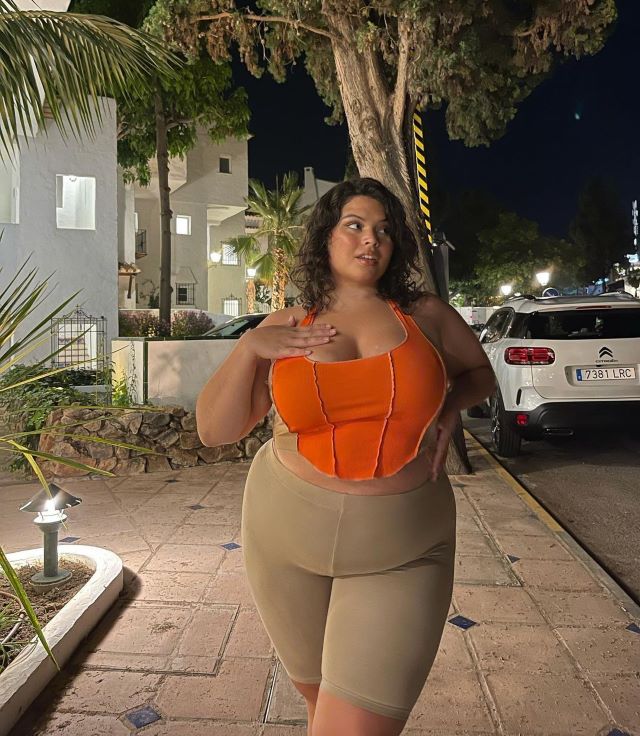 6. Biker Shorts + Asymmetrical Top + Fanny Pack + Necklace
For night outs (post-pandemic, of course!), team the exercise garment with a cool asymmetrical top in the same hue. Sling a fanny pack around your body, stack on the bling and you'll be ready to dance the night away in style. Even with no party to go to, this 'fit would definitely still be suitable for any casual gathering.
ADVERTISEMENT - CONTINUE READING BELOW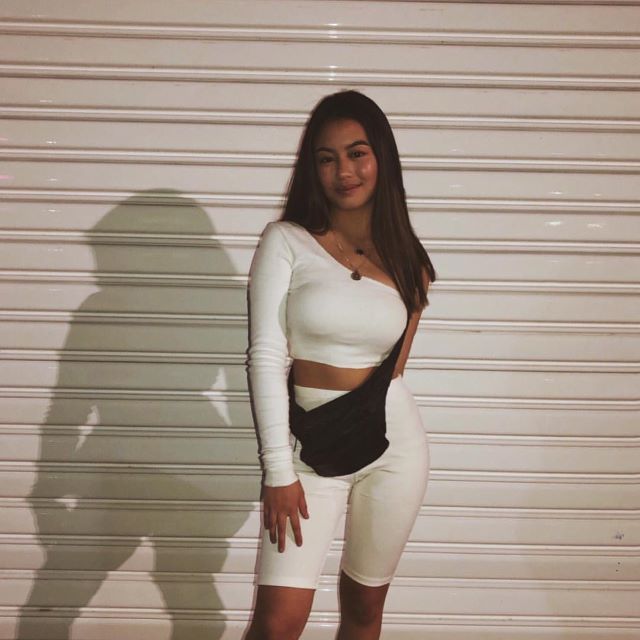 7. Biker Shorts + Cropped Tank Top + Oversized Blazer + Sneakers + Handbag + Necklace
This seems to be a crowd favorite way to style biker shorts beyond just wearing it with a loose tee, and we can see why! A relaxed blazer certainly elevates things and takes the phrase "business up top, party at the bottom" literally in the best way possible. Add some character to the look and don it with your signature pair of sneakers and gold jewelry.
ADVERTISEMENT - CONTINUE READING BELOW