Longchamp holds a dear place in every Filipina's heart, especially the Le Pliage bag that boasts of durability, functionality, and lightweight design. It also comes in minimal yet stylish iterations, which makes it no surprise that, here in the Philippines alone, over 5000 units of the Le Pliage bag were sold last year. Also, if you add the other Le Pliage lines like Le Pliage Neo, Le Pliage Club, and limited edition Le Pliage collections, then the number would go up to 10,000 pieces.
Where is Longchamp from?
Longchamp was founded by Jean Cassegrain in 1948. The House of Longchamp was situated in the heart of Paris "at boulevard Poissonnière, in the second arrondissement. At the foot of the building was the civette. It was the place to be back then! It was a busy shopping area. It was a quite a breakthrough, from the Place de la République to the Madeleine. The Champs-Élysées barely existed," recalls Longchamp president Philippe Cassegrain, son of the founder.
ADVERTISEMENT - CONTINUE READING BELOW
Below, we list down all the best-selling Longchamp bags that Filipinas loved in 2018:
Le Pliage Family
Le Pliage means folding in French. It was created by Philippe Cassegrain, the son of Longchamp's founder, Jean Cassegrain. The bag was originally inspired by origami and was launched in 1933 but it was only three years later that it became a hit around the world. Fun fact: Despite being carried mostly by women, it's actually meant to be a unisex line.
Le Pliage
There's a reason why Filipinos love the origami-inspired, classic Le Pliage tote. Despite its minimalist look and silhouette, the bag is spacious and has enough room for storage. It boasts of practicality over anything. Imagine being able to have your laptop and everyday essentials in one purse; you can comfortably and securely carry everything thanks to its sturdy handles and zipper closure. It's lightweight and foldable, too, which makes it super convenient to use when traveling!
CONTINUE READING BELOW
Recommended Videos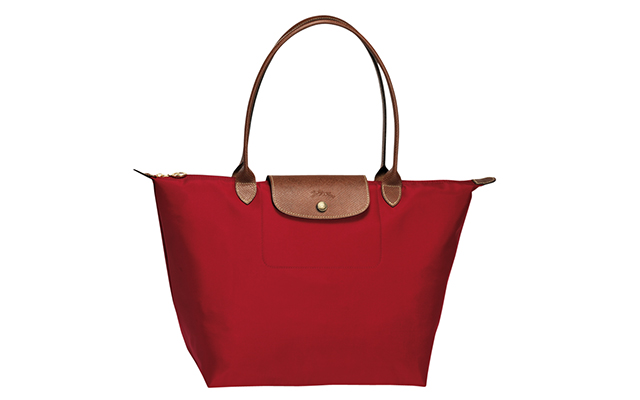 Le Pliage Club
Le Pliage Club is the newest addition to the Le Pliage family. This lightweight handbag is durable and features classic clean lines. Equipped with two handles and a snap closure, you can easily carry it by hand or fold it into the size of a paperback book in a jiffy!
ADVERTISEMENT - CONTINUE READING BELOW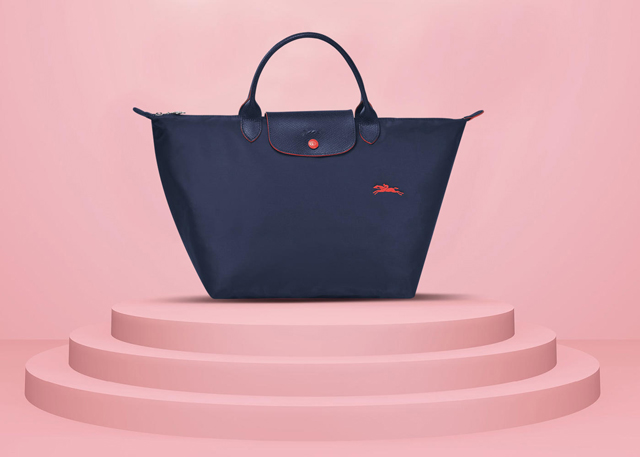 Le Pliage Neo
This soft and lightweight handbag is ideal for your everyday use. It's a must-have accessory for gals who like to stow everything in one purse. With a removable shoulder strap that easily turns the tote into a crossbody bag, you can also wear it over the shoulder or carry it with one hand! The Le Pliage Neo bag is spacious and durable and comes in satin nylon, trimmed with tone-on-tone leather with a graphic cross grain pattern.
ADVERTISEMENT - CONTINUE READING BELOW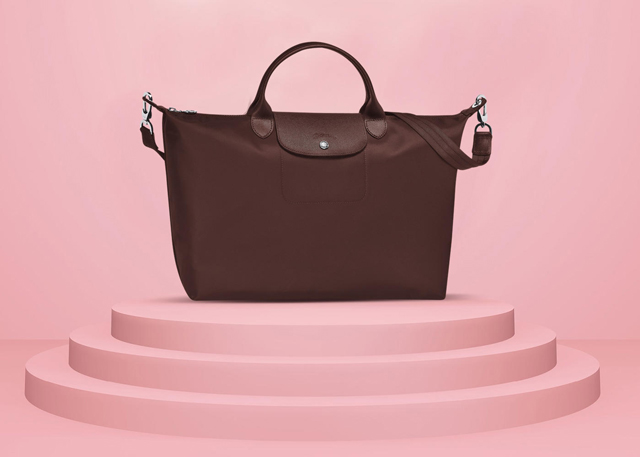 It also comes in a backpack version with adjustable straps, which girls who are always on the go will love.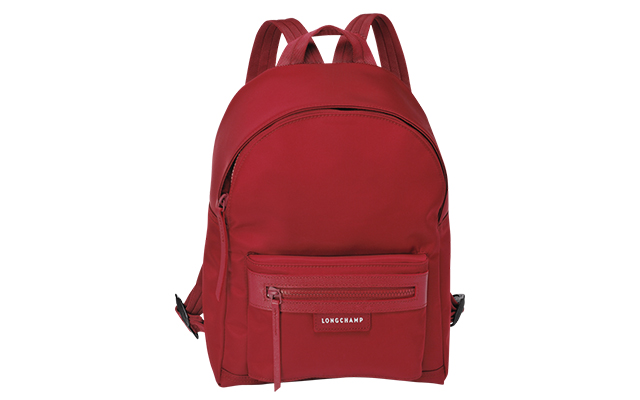 ADVERTISEMENT - CONTINUE READING BELOW
Le Pliage Cuir
The Le Pliage Cuir is the leather version of the iconic Le Pliage tote. It's a chic handbag you can take from day to night. No more switching bags for a dinner engagement! This Spring, the Cuir iteration gets a rock-and-roll twist, having pieces that have bold topstitches, stripes, and exotic prints.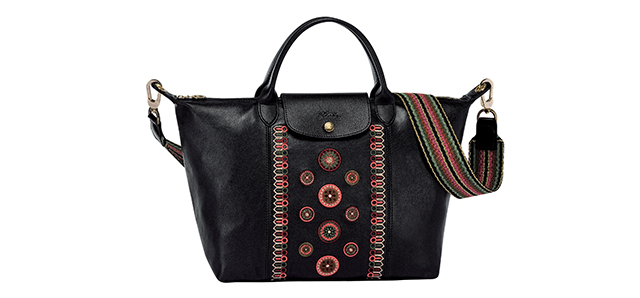 ADVERTISEMENT - CONTINUE READING BELOW
Le Foulonné
This bag is the brand's take on a more refined but casual tote. It's a lot more compact than the Le Pliage bags, featuring a full flap and a curved silhouette. But like the other bags, this stylish version does not compromise space. You can easily stow all your belongings in it without bulking it up. The Le Foulonné line was created in 1975 and draws its strength from the grain after which it is named.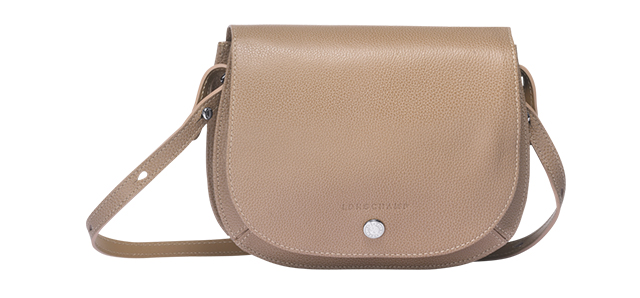 ADVERTISEMENT - CONTINUE READING BELOW
Mademoiselle Longchamp
This hobo bag is both structured and graphic just as it is elegant yet casual. The Mademoiselle bag's refined details embody the chic French allure and the brand's unreserved spirit. Made for the stylish traveler, this bag's signature details include an iconic clasp, calfskin make, and a dynamic perforation on its body.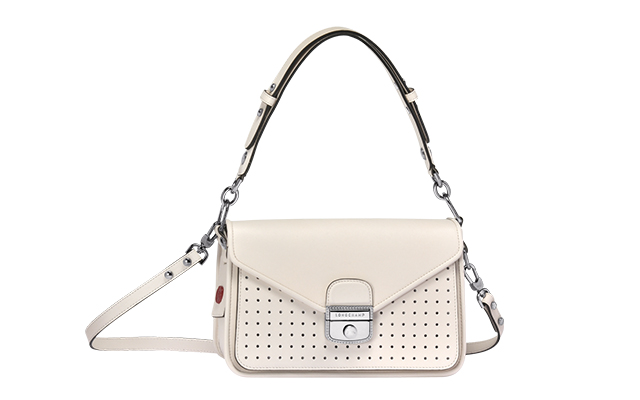 ADVERTISEMENT - CONTINUE READING BELOW
Longchamp 3D
Longchamp 3D is a large tote bag made with graphic lines and has a removable shoulder strap allowing it to be carried in different ways. It's also spacious, letting you carry all your things easily and more conveniently. This Longchamp bag boasts of modernity and symmetry to take style to a whole new dimension!
ADVERTISEMENT - CONTINUE READING BELOW
Amazone
The Amazone line is best known for its iconic padded versions and is made for unpredictable and fearless women. This spring, it gets a major revamp, rendering versions that come in fiery red, elegant beige, and classic gray lambskin bags. It can even be your new going-out bag as it now comes in black patent leather, too. There's also a denim-blue cotton canvas version embroidered with interlaced rings.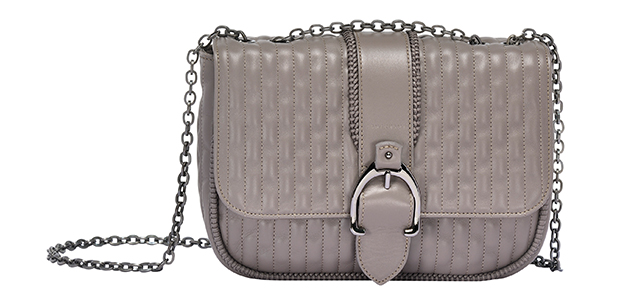 ADVERTISEMENT - CONTINUE READING BELOW
For gals whose heart belongs to prints, the Amazone bags also come in iterations with eye-catching details like a pale pink jacquard canvas trimmed with dainty red braiding. Texture is also key; think folky fringes and velvet calfskin in new shades of purple, sapphire, and khaki. Python prints also come in new shades like purple, cognac, and emerald.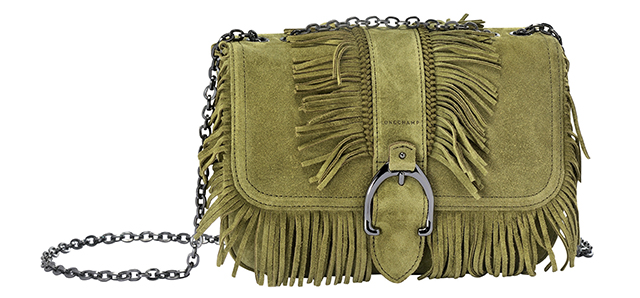 ADVERTISEMENT - CONTINUE READING BELOW