Let's face it: Oftentimes, when one thinks of designer handbags, the trinity of Hermès, Chanel, and Louis Vuitton quickly comes to mind. However, the more discerning fashion enthusiasts out there know that there's a plethora of other brands to choose from. Among these go-to brands is Loewe.
A Spanish luxury brand founded in 1846, Loewe (pronounced loh-wev-eh) specializes in the leather craftsmanship of accessories, clothes, and of course, handbags. For over 175 years, the brand has not only taken pride in its leather heritage but furthered its craftsmanship through constant innovation, allowing it to remain a top contender in the world of fashion.
Is Loewe a good brand?
Off the bat, if its age is any indication, then yes, Loewe is a good brand. Its century-old story is indicative of the house's talent in crafting high quality leather goods with enduring appeal. In other words, you can always trust Loewe because you get timeless pieces that will last you a lifetime. (Fun fact: Loewe is LVMH's oldest fashion house.)
Where are Loewe bags made?
Like most luxury brands, Loewe continues to be made in its birthplace, Spain. Its products are manufactured in Barcelona and Getafe, but the design team has been based in Paris since 2014, under the creative direction of Jonathan Anderson.
What are the best Loewe bags?
1. Puzzle Bag
If you're looking for a modern leather handbag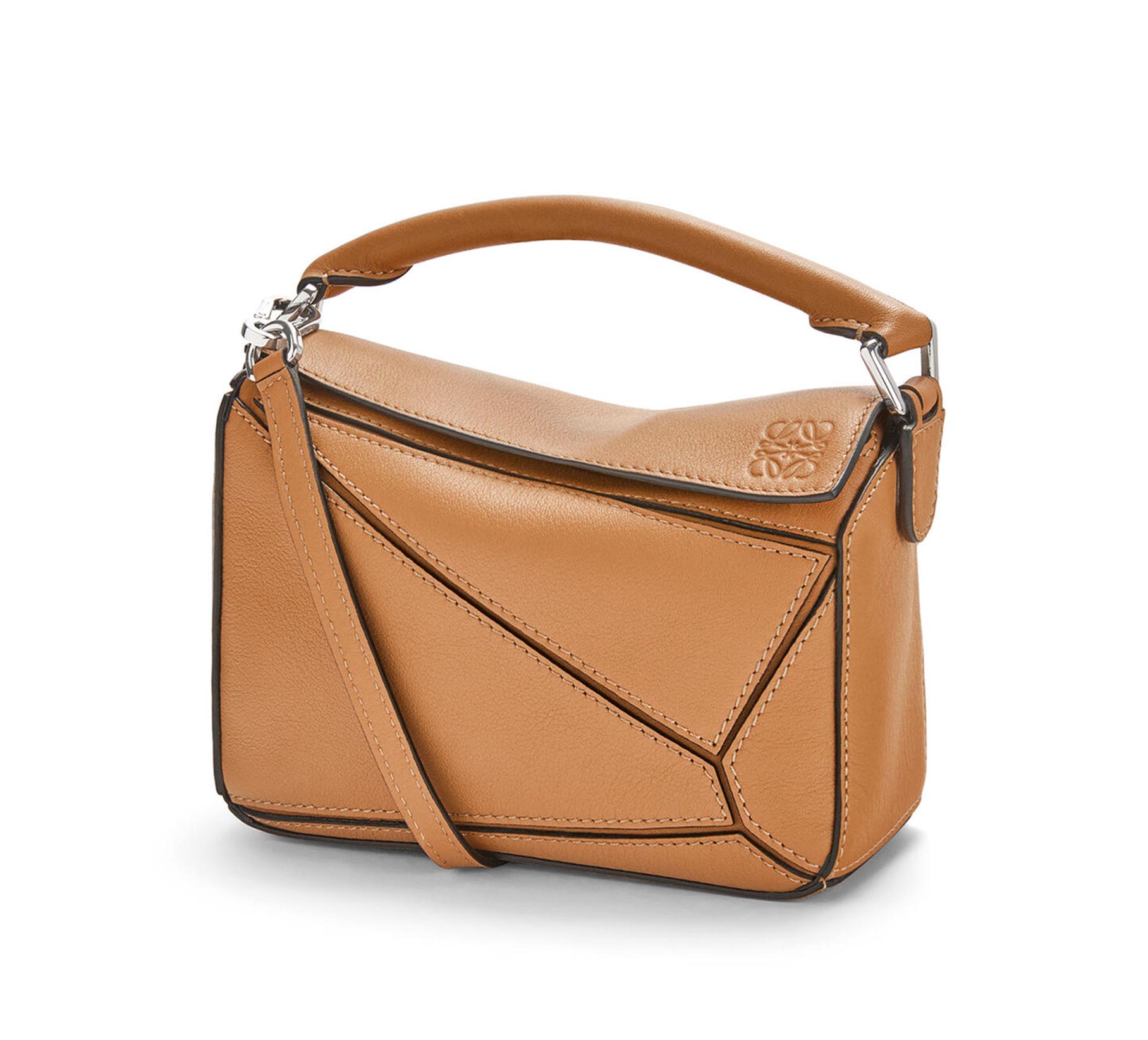 ADVERTISEMENT - CONTINUE READING BELOW
Mini Puzzle Bag in classic calfskin, P109,900, LOEWE, loewe.com
Inarguably the most recognizable and iconic bag from Loewe, the Puzzle bag was launched in 2014 as part of Jonathan Anderson's debut as creative director. It quickly reached It Bag status, as seen on the arms of fashion fans everywhere. How can it not when it's almost like a wearable work of art? Precisely cut geometric pieces of leather are molded to form a buttery soft cuboid shape that's languid and edgy at the same time—so breathtaking!
2. Flamenco
If you're looking for an all-around bag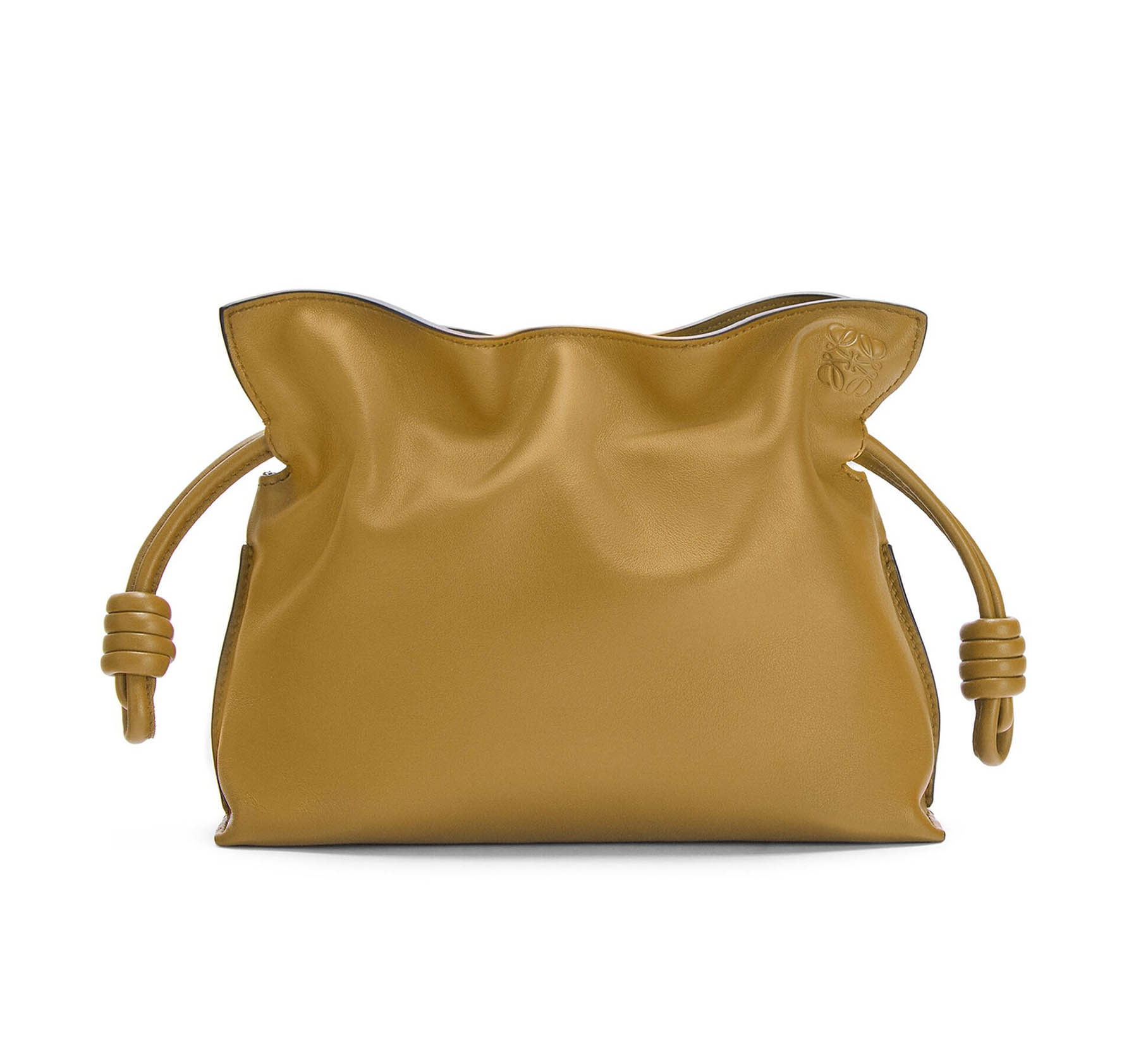 Flamenco Clutch in nappa calfskin, P125,600, LOEWE, loewe.com
If the Puzzle bag is what embodies the brand's dynamism, then perhaps the equally distinctive Flamenco design represents the brand's sophisticated ease. Crafted in nappa skin which had only been used for Loewe's clothes in years past, the Flamenco is a voluminous clutch with subtle ruching reminiscent of a flamenco dancer's dress. So simple yet so elegant, this versatile piece is accentuated by a sailor's knot for a touch of playfulness.
3. Hammock
If you're looking for a functional bag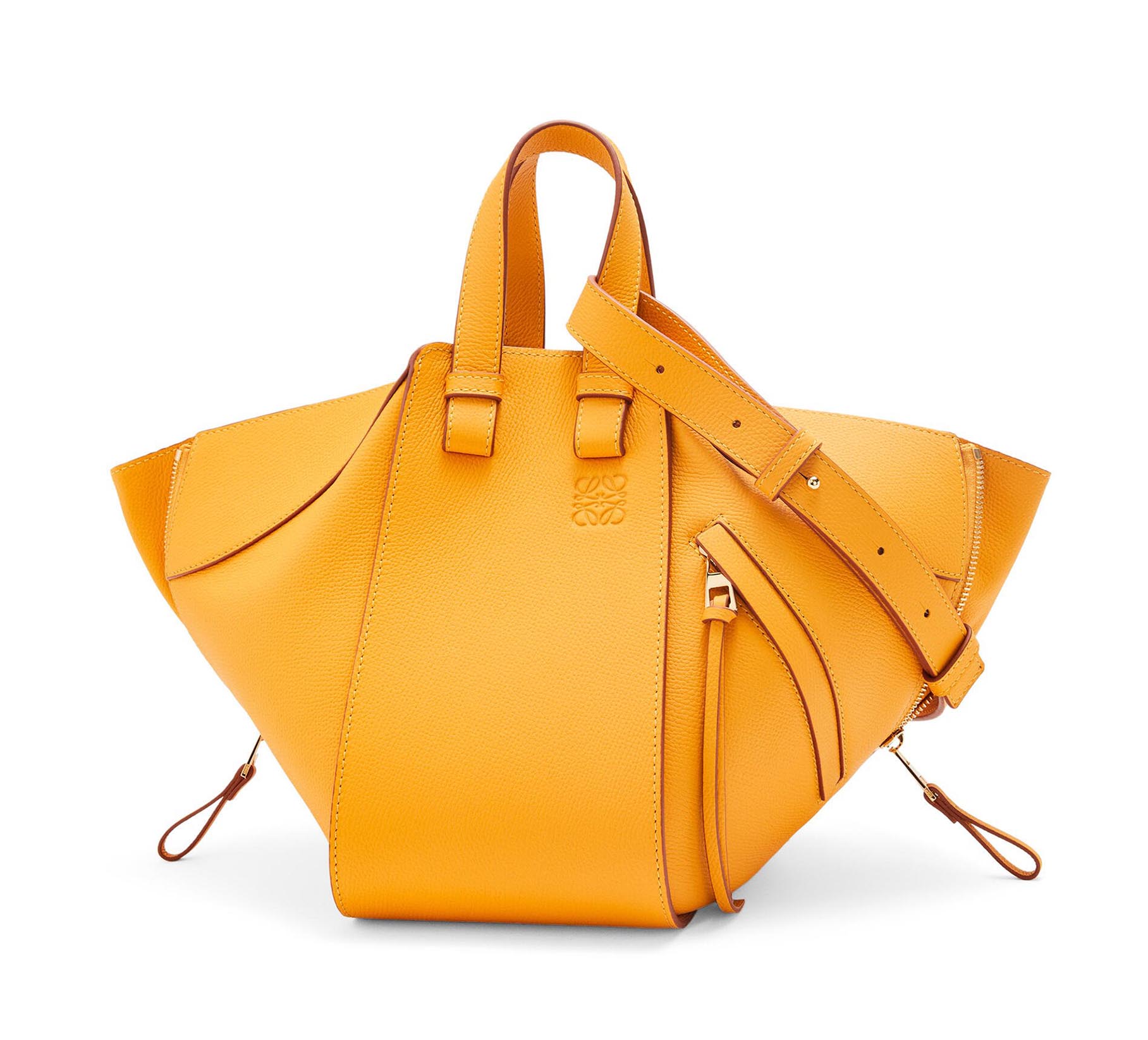 Small Hammock bag in pebble grain calfskin, P145,200, LOEWE, loewe.com
Sure, most popular leather handbags feature that classic trapeze shape, but leave it Loewe to reinvent a good old classic. At first, the Hammock seems like an ordinary top handle bag, but the side panels actually open up to create a larger, winged structure. Featuring zip pockets and internal compartments, the Hammock is great for those who carry a lot of stuff—or for those who simply love the inexplicable allure of a well made bag. Wear it crossbody, on your shoulder, or as a handbag, if you please.
4. Balloon
If you're looking for an everyday bag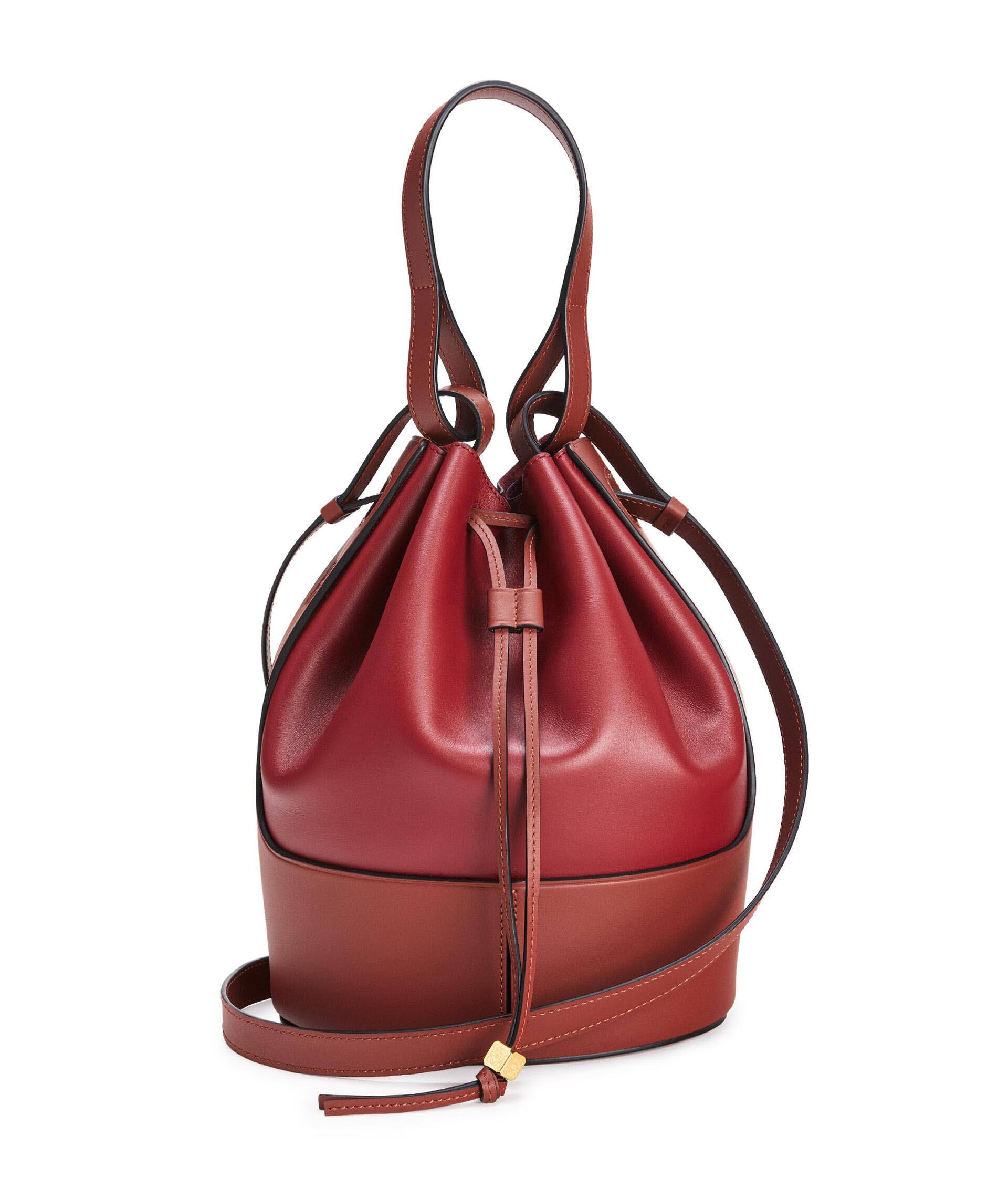 ADVERTISEMENT - CONTINUE READING BELOW
Balloon bag in nappa calfskin, P176,600, LOEWE, loewe.com
By now, you should get the feel of Loewe's design philosophy: keep it clean and elegant, but never boring. Perhaps the piece that best espouses that is the Balloon bag. A relatively new piece which debuted on the Spring 2020 runway, the Balloon may seem like a regular bucket bag but look closely and you'll catch the fine details: beautifully crafted leather, knotted drawstring, and the embossed Loewe anagram found at the bottom of the purse. Available in a range of colors and sizes (there's even one with jacquard!), think of the Balloon bag as the ultimate grown-up bucket bag.
5. Gate
If you're looking for a handy crossbody bag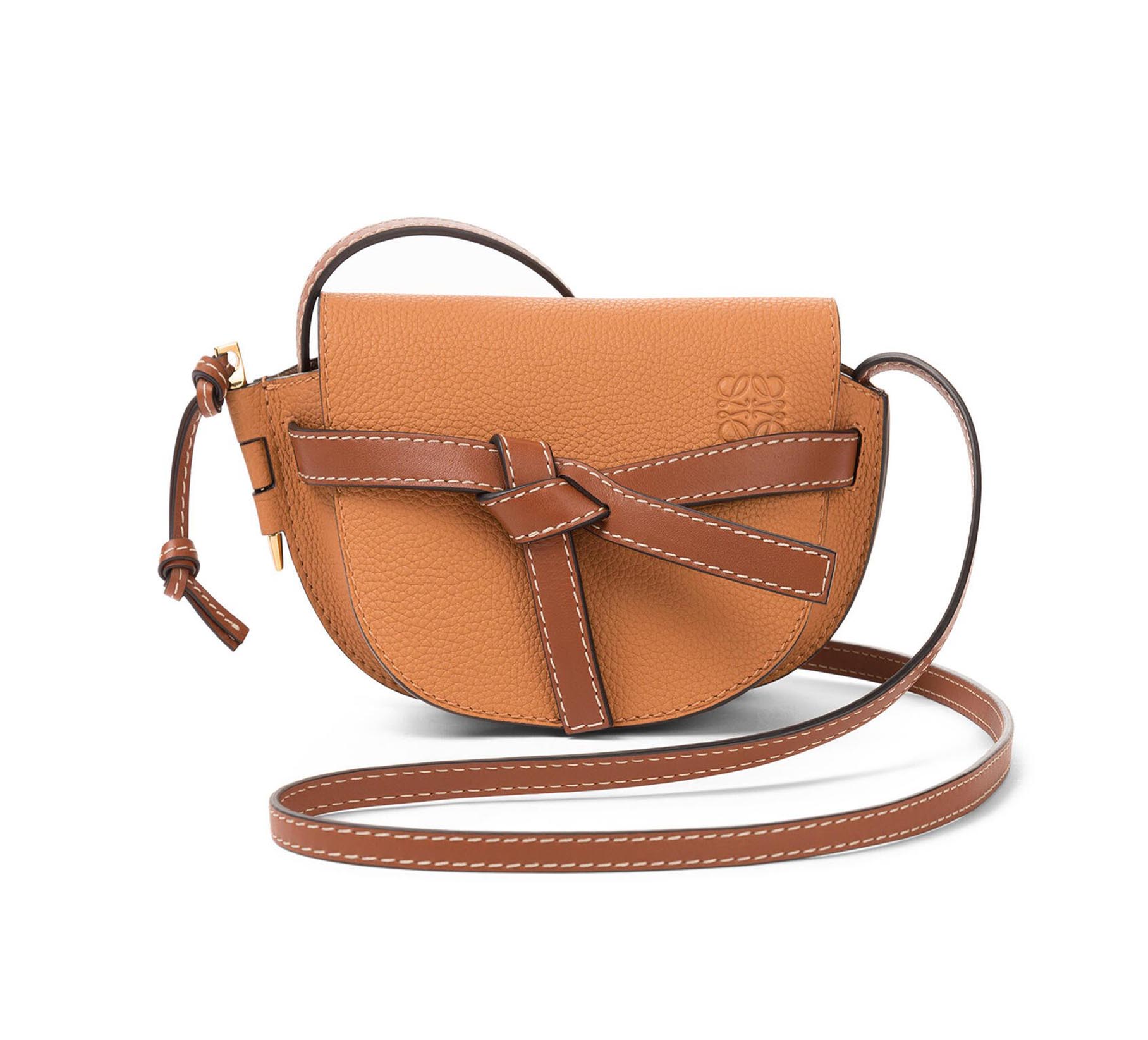 Mini Gate Bag in soft grained calfskin, P82,400, LOEWE, loewe.com
Sometimes, it's the smaller pieces that are incredibly breathtaking. Well, Loewe's Gate bag gives just that effect. Although a regular crossbody with a half moon shape, the Gate bag stands out with its saddle-stitched strap and knotted belt where the front flap can be tucked under. True to Loewe's pared back style, nothing but fine leather and an intriguing side-latched metal pin serve as its embellishment. For those love function as much as form, you'll be pleased to know that it's got a few compartments inside and out, too.
6. Amazona
If you're looking for a versatile work bag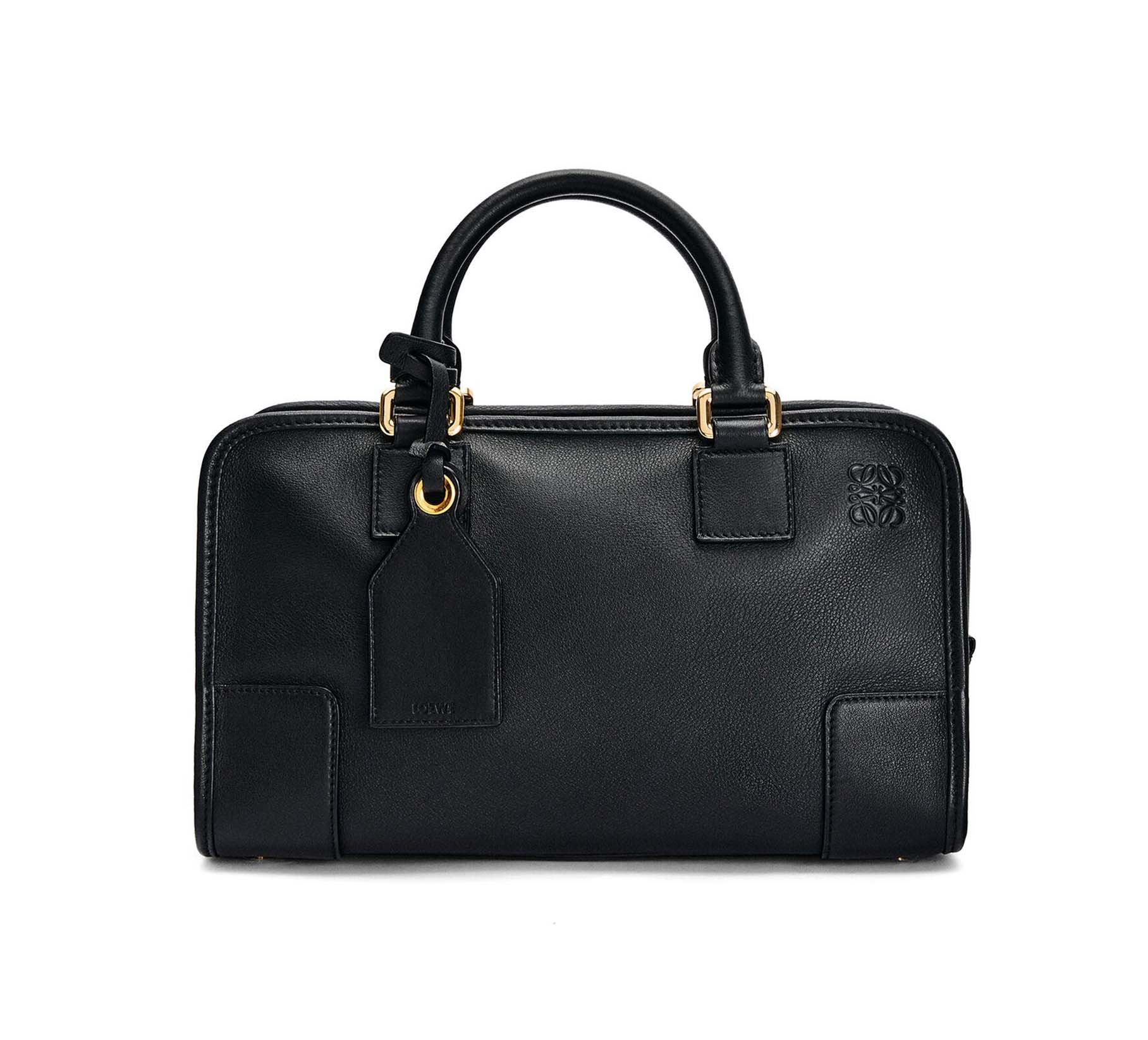 Amazona 28 bag in classic calfskin, P145,200, LOEWE, loewe.com
Born in the 1980s just like the Flamenco bag, the Amazona will always be one of the house's enduring icons. Sure, Loewe's bags usually have curved shapes and graceful bends, but the brand can still pull off a powerful, structured bag with the same quiet elegance. Case in point: The Amazona, a solid rectangular-shaped top handle bag, features curved edges, gold hardware, unmistakably supple leather, and suede lining.
ADVERTISEMENT - CONTINUE READING BELOW
7. Woven Basket
If you're looking for a playful tote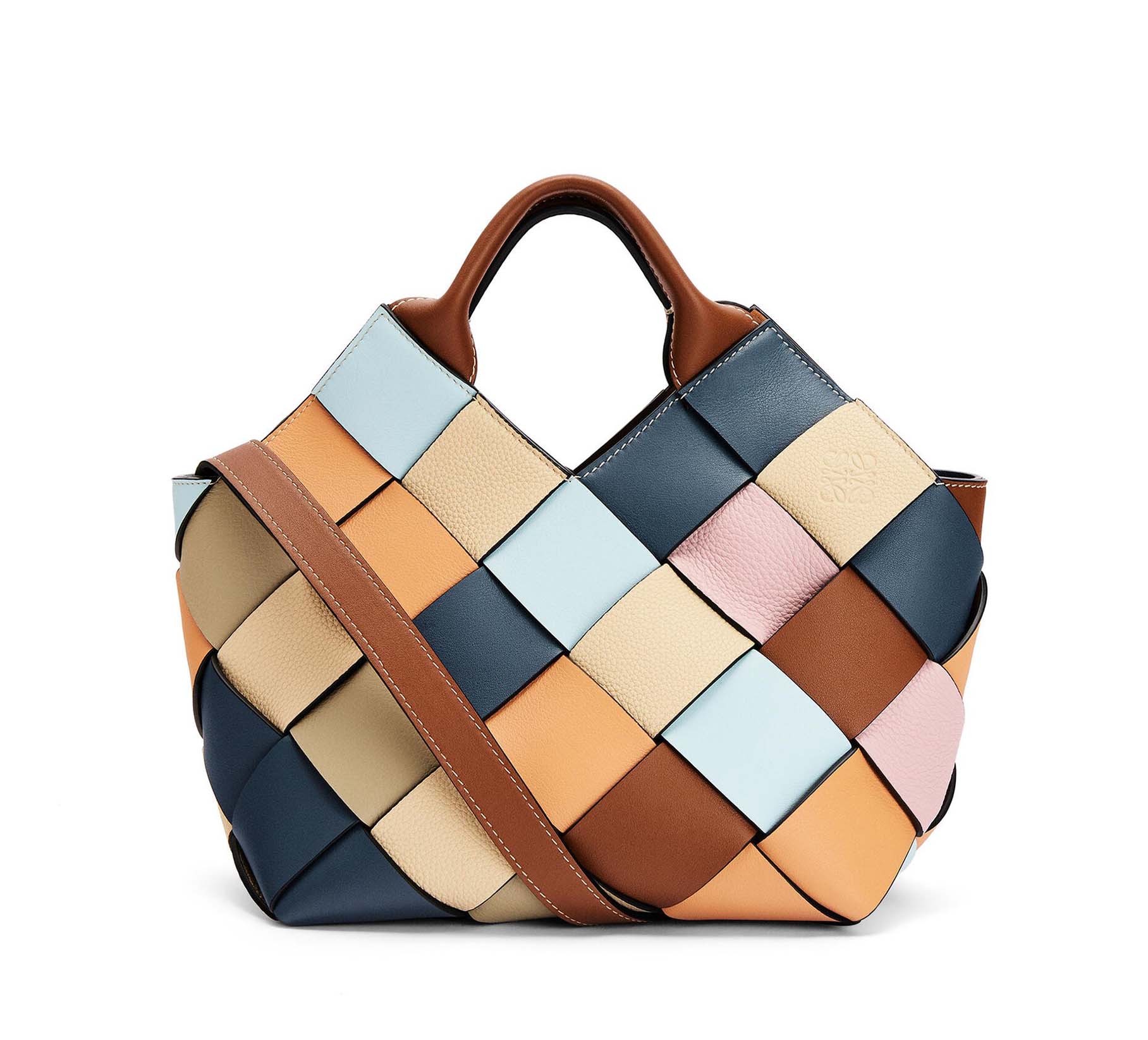 Small Surplus Leather Woven basket bag in calfskin, P133,500, LOEWE, loewe.com
Aside from its leather bags, Loewe is also known for its Basket bag, typically made from raffia and leather—a favorite amongst style mavens during the summer. However, there is one version that might steal the spotlight soon. The Woven Basket bag isn't anything new but this 2021, Loewe updated it by putting sustainability in the forefront. The new iteration uses surplus leather pieces in different colors for a mosaic effect.
Related Stories from Preview.ph
Hey, Preview readers! Follow us on Facebook, Instagram, YouTube, Tiktok, and Twitter to stay up to speed on all things trendy and creative. We'll curate the most stylish feed for you!