Monumental moments punctuated 2018, making the year a memorable one especially in the world of fashion. Here are the best fashion moments that are definitely one for the books.
1. Meghan Markle's wedding gown
Just as it was controversial, Meghan Markle's Givenchy wedding gown was groundbreaking. It marked the world's newfound love for simple gowns and solidified the extent of the Meghan Markle effect across the globe.
ADVERTISEMENT - CONTINUE READING BELOW
2. The Met Gala
This year's Met Gala, called Heavenly Bodies, was predicted to be the institution's most controversial, if not blasphemous, event yet. But it cannot be denied just how equally stylish and opulent it was. From Archangel Katy Pery, Pope Rihanna, and Joan of Arc Zendaya, we dare say it was Anna Wintour's most inspired and divine exhibit and party to date.
ADVERTISEMENT - CONTINUE READING BELOW
3. Miss Universe 2018 Catriona Gray
2018 was wrapped up with an amazing note for the country, all thanks to Catriona Gray's Miss Universe win. But her whole fashion triumph was not just summed up during the universe's biggest pageant night. Her whole Miss U wardrobe was definitely one to remember because the beauty queen took Filipino pride to heart and sported outfits made from local weaves and carried accessories that bore patriotic symbolism.
ADVERTISEMENT - CONTINUE READING BELOW
4. Naomi Campbell and Kate Moss for Kim Jones' last Louis Vuitton show
Supermodels Naomi Campbell and Kate Moss made Kim Jones' final Louis Vuitton presentation extra memorable. The duo walked for Kim's exit collection dressed in trendy PVC-coated monogrammed Louis Vuitton trenches. What a fashion moment!
ADVERTISEMENT - CONTINUE READING BELOW
5. Top '90s supermodels on the Versace runway
Speaking of reunions, Versace also made history by reuniting the biggest model names of the '90s as they all paid tribute to the work of founder Gianni Versace. Supermodels Cindy Crawford, Naomi Campbell, Claudia Schiffer, Carla Bruni, and Helena Christensen walked down the runway clad in gold lame gowns. As his sister Donatella puts it, the moment was "iconic!"
ADVERTISEMENT - CONTINUE READING BELOW
6. Virgil Abloh as the first African-American creative director for Louis Vuitton
Virgil Abloh made news again—not for launching a new collab—but for making a big move in the fashion world. He was named the French luxury house's artistic director for Louis Vuitton menswear, replacing Kim Jones who is now at the helm of Dior menswear.
ADVERTISEMENT - CONTINUE READING BELOW
7. Brands going fur free
The fashion world is walking towards a greener path as top brands promised to go fur free this year. The list includes Burberry, Chanel, Versace, DKNY, John Paul Gaultier, Maison Margiela, and Diane Von Furstenberg.
8. Crazy Rich Asians
It was a pivotal year for Asians this year as Kevin Kwan's Crazy Rich Asians novel hit the big screen. It was not only refreshing to see a full Asian cast on the silver screen, it was also a feast for the eyes for fashion girls as the film was all about style, glamour, and luxury.
ADVERTISEMENT - CONTINUE READING BELOW
9. Valentino show 7M online streams
Pierpaolo Piccioli's sophomore collection for Maison Valentino was a feat to be celebrated for many reasons. He received a rare standing ovation and left founder Valentino Garavani himself in tears. The 63-piece bold-hued collection was the epitomy of casual couture done right. In fact, the collection was viewed on Vogue Runway a whopping seven million times, according to the fashion magazine.
ADVERTISEMENT - CONTINUE READING BELOW
10. Harry Styles for Gucci
Harry Styles added Gucci male ambassador to his resume as the former One Direction member appeared on Gucci tailoring ads earlier this year and again in the luxury house's Cruise 2019 collection.
ADVERTISEMENT - CONTINUE READING BELOW
11. Beyonce for Vogue
Beyonce has always done things her way, and her Vogue cover was not any different. She chose a young African-American photographer to capture her in next season's clothes (cover models usually wear the current season's). And to top it all off, she wrote her own cover story. A true queen!
ADVERTISEMENT - CONTINUE READING BELOW
12. Christian Louboutin used local weaves for bags
Another piece of Filipino heritage gets the spotlight in the world of high fashion. Christian Louboutin took inspo from our weaves and the Philippine seas to produce his Manilacaba bags.
ADVERTISEMENT - CONTINUE READING BELOW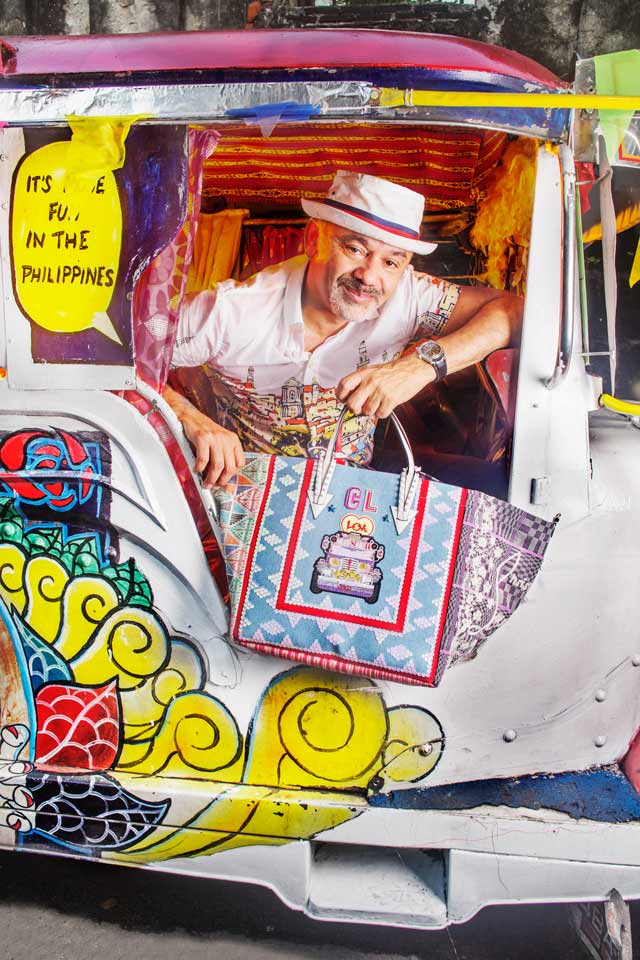 13. Kelsey walked for Victoria's Secret Fashion Show
Kelsey Merritt made us proud as she walked the sexiest runway in the world: The Victoria's Secret Fashion Show. She was also the first Filipina to walk the said runway and she's also featured in the lingerie brand's museum in New York.
ADVERTISEMENT - CONTINUE READING BELOW
14. BTS on Vogue
K-Pop band BTS made huge waves this year. After winning big at the Billboard Music Awards in 2017, the band was also the first to bag a full-fledged editorial on American Vogue.
15. Heart Evangelista for Sequoia and Harper's Bazaar
Heart Evangelista is slowly carving her name in the international fashion scene. Just this year, she became the face of Sequoia (a French luxury bag label), landed a feature (written by none other than Kevin Kwan himself) on Harper's Bazaar US as a Crazy Rich Asian IRL, and was also hailed as one of the best dressed ladies at the Harper's Bazaar Icons party clad in a sultry Mark Bumgarner LBD. Whew!
ADVERTISEMENT - CONTINUE READING BELOW
ADVERTISEMENT - CONTINUE READING BELOW