Who knew that former POTUS Barack Obama struck retweet/regram gold when his chance combination of loose, stonewashed jeans and department store-variety sneakers actually became chic? Since then, young fashionphiles and the brands they wear have taken inspiration from Obama's parental fashion faux pas—encouraging and perhaps even directly inspiring trends such as mom jeans, the ugly sneaker, and the normcore movement, in effect making us recompute the cool quotient of items like the fanny pack and the orthopedic sandal.
As on-trend as it is, however, Obama's parental fashion faux pas was a result of serendipity—unlike the way your dad's high-waist denim and mobile phone belt clip are nowhere near cop-worthy territory in real life.
And so, we put together a list of best-dressed dads who make fatherhood look genuinely good. We applaud these men for their genuine style—evident in their sartorial sensibilities and their overall lifestyle decisions. Unlike the former POTUS, they do not leave their wardrobe to chance and their self-presentation—while retweet and regram fodder—will never be the butt of jokes or a sad pick for a conversation starter.
ADVERTISEMENT - CONTINUE READING BELOW
1. Jericho Rosales
The actor, singer, and businessman is a master of duality: He has his surf and turf off-cam style down to a T, whether he's in Siargao for the weekend or on his motorbike for a morning highway drive. When he is on the job, he registers well on TV and in photos in full '50s matinee idol regalia or wanderluster picks. Looks like Echo's teenager son Santino will enjoy heaps of quality hand-me downs in the years to come.
CONTINUE READING BELOW
Recommended Videos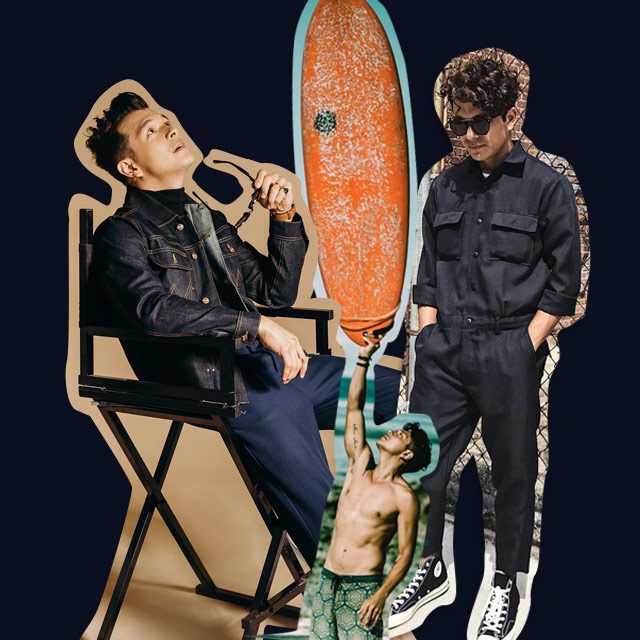 ADVERTISEMENT - CONTINUE READING BELOW
IMAGE INSTAGRAM/jerichorosalesofficial
Related Stories from Preview.ph
2. Donnie Tantoco
Rustan Commercial Corporation President Donnie Tantoco grew up with access to the best clothing and accessory brands from around the world—and he is clearly using this to his advantage. But what impresses us the most about his headship of the country's leading luxury retail group is his love-your-own attitude: We've seen him more than once attending functions and around town in Harlan + Holden Caminos. Now that's effective PR.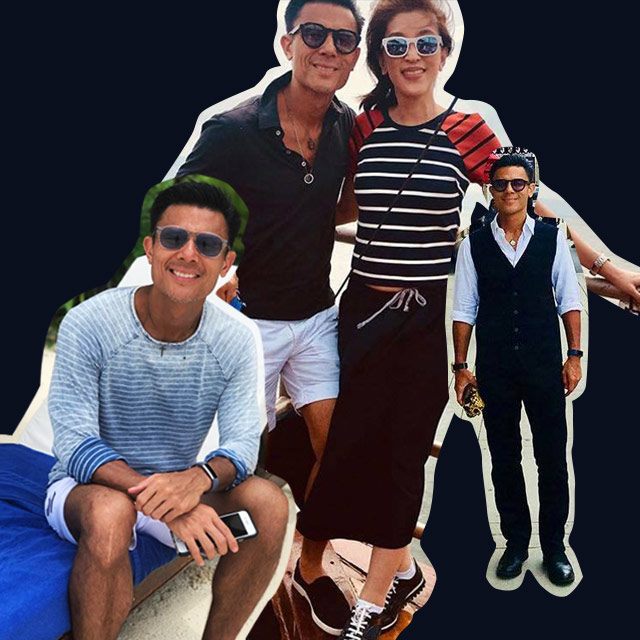 ADVERTISEMENT - CONTINUE READING BELOW
IMAGE INSTAGRAM/donnietantoco
3. Paulo Avelino
The advantage of being Paulo Avelino is this: To wear something as simple as a white dress shirt and jeans, as playful as a pastel suit, or as tough as a motorcycle jacket—and still look mabango each and every time. Surely it's his innocent mug and squeaky clean grooming that addresses the mabango part (and those who've encountered him at close distance will agree) but to look immaculate regardless of what you're wearing? That's a gift.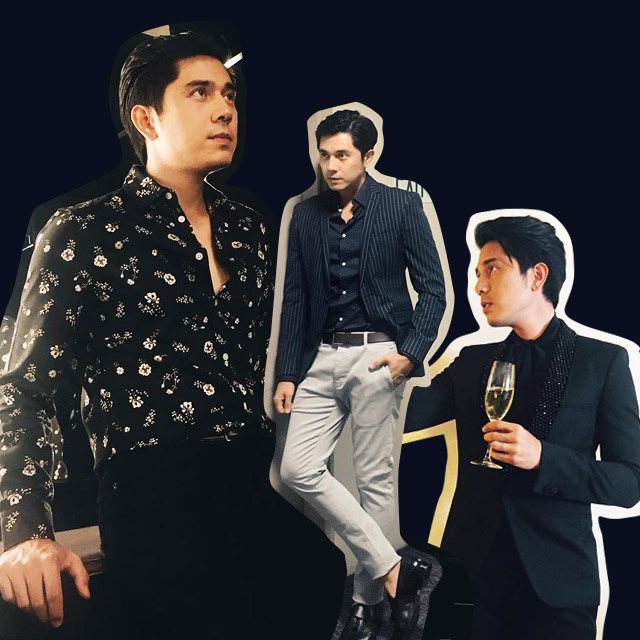 ADVERTISEMENT - CONTINUE READING BELOW
IMAGE INSTAGRAM/mrdavidmilan
4. Carlo Bunag
How does one wear a T-shirt and trainers outside of the gym and into one's 30s? With a lot of discernment and a tight edit, of course. Business development professional Carlo Bunag and his preference for the casual strikes us as more model-off-duty than mogul-like: his picks from Nike, Vans, and Fear of God complement his arsenal of T-shirts from labels such as Yamamoto and NBHD and are as curated as his Instagram feed.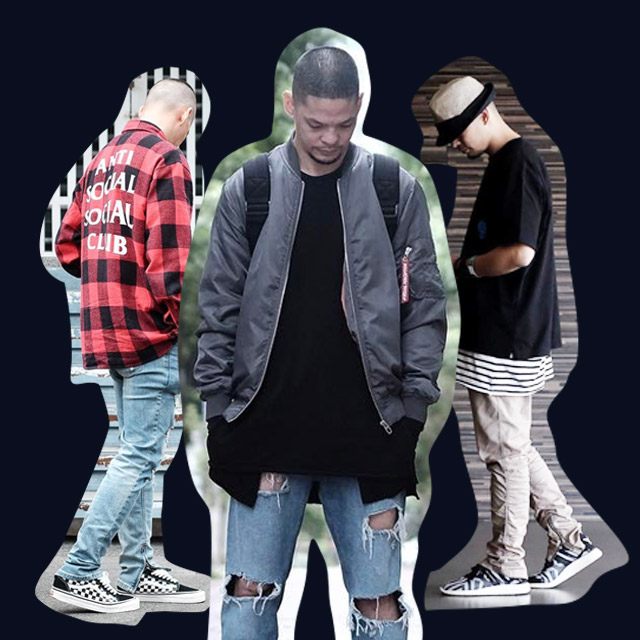 ADVERTISEMENT - CONTINUE READING BELOW
IMAGE INSTAGRAM/1carlob
5. Adrien Semblat
Is it still called je ne sais quoi if you know what makes Adidas Philippines General Manager Adrien Semblat's style list-worthy? Not really. What we're unsure of, however, is exactly what part of the aforementioned style is our favorite. Our choices: his courage to wear color, his predilection for athleisure (makes sense, don't you think?) and high-low dressing, how he gets away with short shorts, and how he perfectly nails couple OOTDs with his wife Isabelle Daza.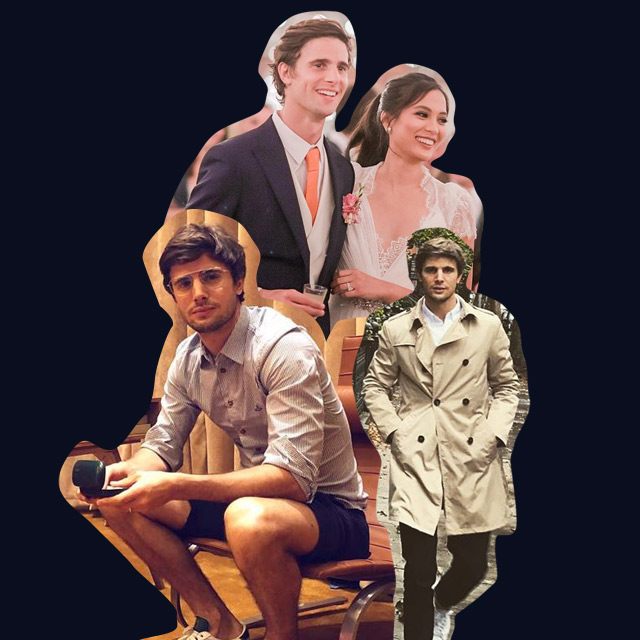 ADVERTISEMENT - CONTINUE READING BELOW
IMAGE INSTAGRAM/adriensemblat
6. Drew Arellano
If we are to dress according to what our Instagram bios say about us, it should be a thrill to be in Drew Arellano's clothes. As a professional traveler, an endurance athlete, a two-wheel junkie, and a proud papa (exactly what his IG bio says), his picks run the gamut of comfortable, sporty, rugged, and worldly. The best part about his purposeful style? It is secondary to the exciting, adventurous life he lives.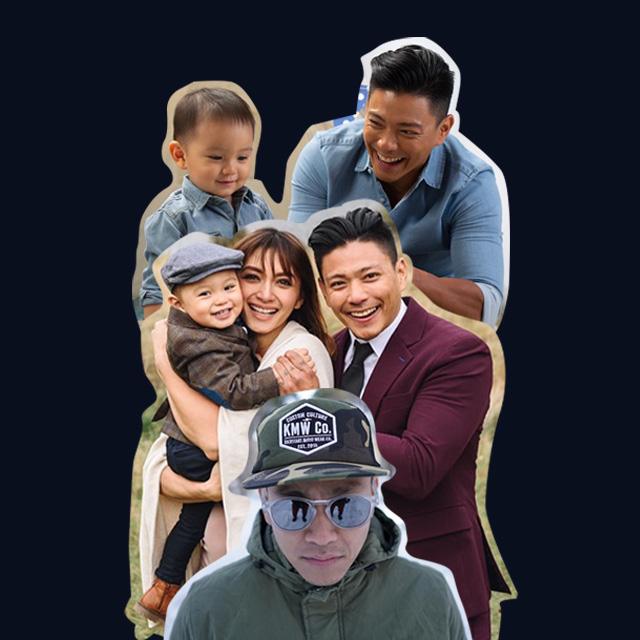 ADVERTISEMENT - CONTINUE READING BELOW
IMAGE INSTAGRAM/drewarellano
7. Z Teo
Despite the customary white lab coat that comes with the job, cosmetic surgeon Z Teo's clothing philosophy is anything but clinical. What he wears under coat is the real deal: Z's default layers of blazers, sweater, T-shirts, and statement sneakers remove the stuffiness out of and infuse youth and some grit to medicine's otherwise antiseptic reputation. What's more, he is quite the style star when he's out of town with his chic wife Dr. Aivee.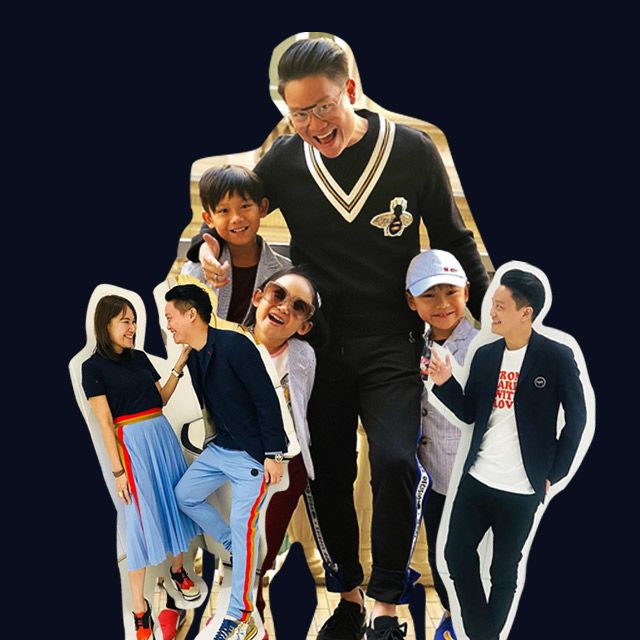 ADVERTISEMENT - CONTINUE READING BELOW
IMAGE INSTAGRAM/drzteo
8. Kiddo Cosio
He does not sell a look more than he advocates a lifestyle. Perennially dressed-down Kiddo Cosio and wife moved to La Union three years ago to build a new life and, eventually, a coastal empire. As proprietor of El Union Coffee, Kiddo is one of the forerunners of the LU's surf town, San Juan. As a family man, he decided to "unschool" his children—offering an alternative stay-at-home curriculum that includes sunset swims.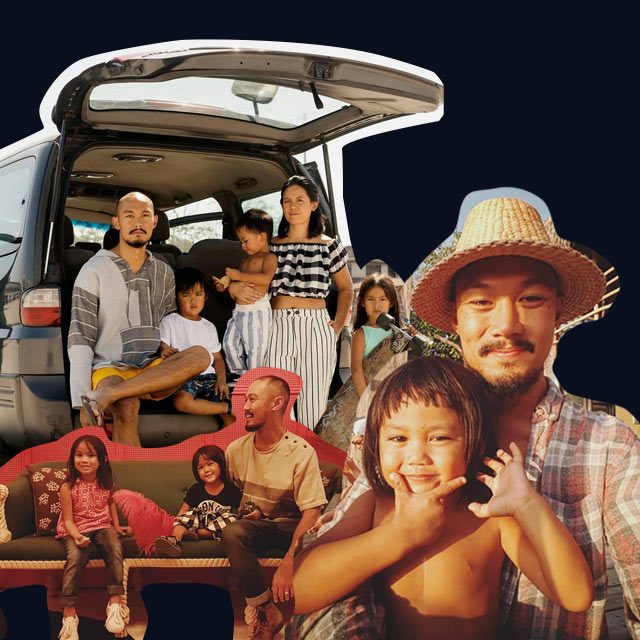 ADVERTISEMENT - CONTINUE READING BELOW
IMAGE INSTAGRAM/kiddocosio
9. Mikko Sison
Parsons-educated Mikko Sison is, in the words of his friend Cecile Van Straten a.k.a. Chuvaness, "one of the few guys who dared to wear a skirt to parties." Cecile has known the painter, designer, and entrepreneur and his experimental style from as early as the '80s. Thankfully, Mikko's Japanese anti-fit aesthetic has been on display at the local Comme des Garcons' Instagram for all of us to see—and for fellow dads to possibly take a cue from.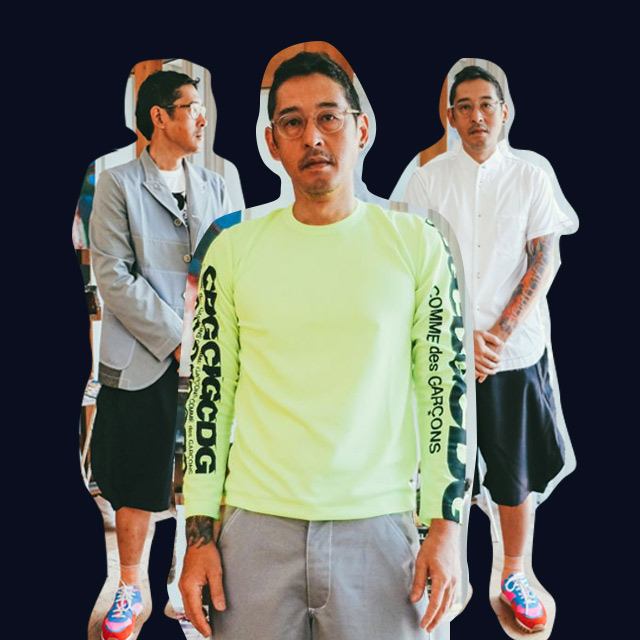 ADVERTISEMENT - CONTINUE READING BELOW
IMAGE INSTAGRAM/commedesgarconsph
10. Eric Dee, Jr.
It only takes one look and swipe up Eric's Instagram feed to see how he is looking the part of a well-dressed husband to Bea Soriano and father of two. Always in a sensible yet stylish top, trousers, and sneakers, his ensembles take him from overseas family vacations to Sunnies Studios HQ where he heads operations with the addition or subtraction of a jacket or blazer. If there's one word to describe Eric's style of dress, it's effortless.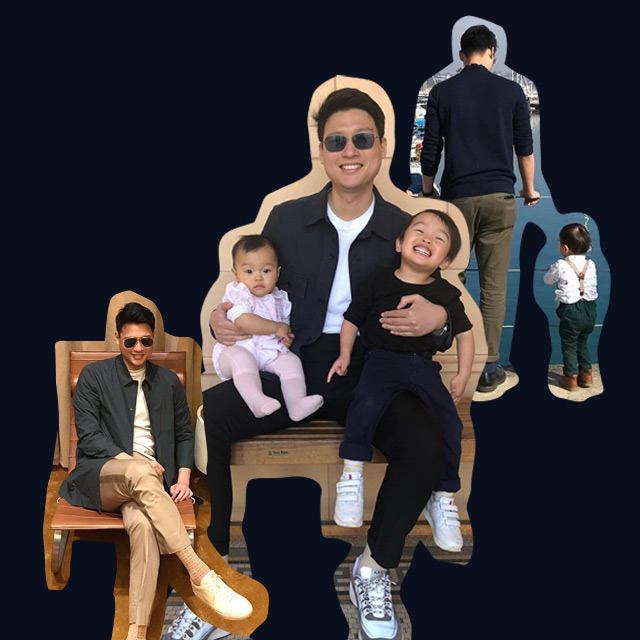 ADVERTISEMENT - CONTINUE READING BELOW
IMAGE INSTAGRAM/ericdeejr
Related Stories from Preview.ph